These Coconut Macaroons are the perfect sweet treat for a healthy holiday. They're made with shredded coconut, sweetened with maple syrup, and super simple to make!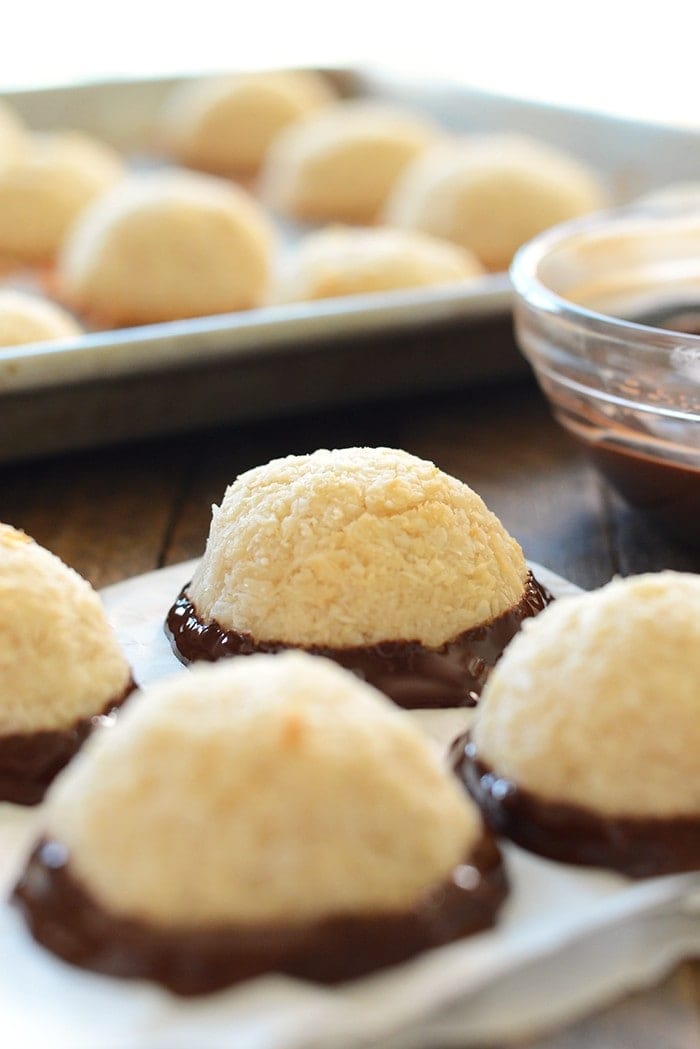 When Linley and I were in college, we would house-sit for her Uncles. They used to live in the cutest neighborhood in South Minneapolis. We would watch their adorable schnauzer (Vivan), eat yummy food, and study at the cutest little coffee shop called Royal Grounds (it's still there!). They have the BEST coconut macaroons. We'd order a cup of coffee, a heavenly macaroon, and study our little hearts out. It was a sweet treat and you only needed one. PS: did I ever tell you that Linley and I met on my first day of college in GEOLOGY CLASS? Who woulda thunk.
I have dreamt of those macaroons for so long and when the holidays came barreling around the corner this year, I started craving Christmas cookies. One though —> macaroons!
During the holidays we all like to indulge here and there and why the heck not? The best part of these macaroons is that they are so perfectly & naturally sweet that you only need one and you won't be tempted to eat a whole batch. I also love that they are a great addition to any family cookie baking tradition, because they are super easy to make- the whole family can join!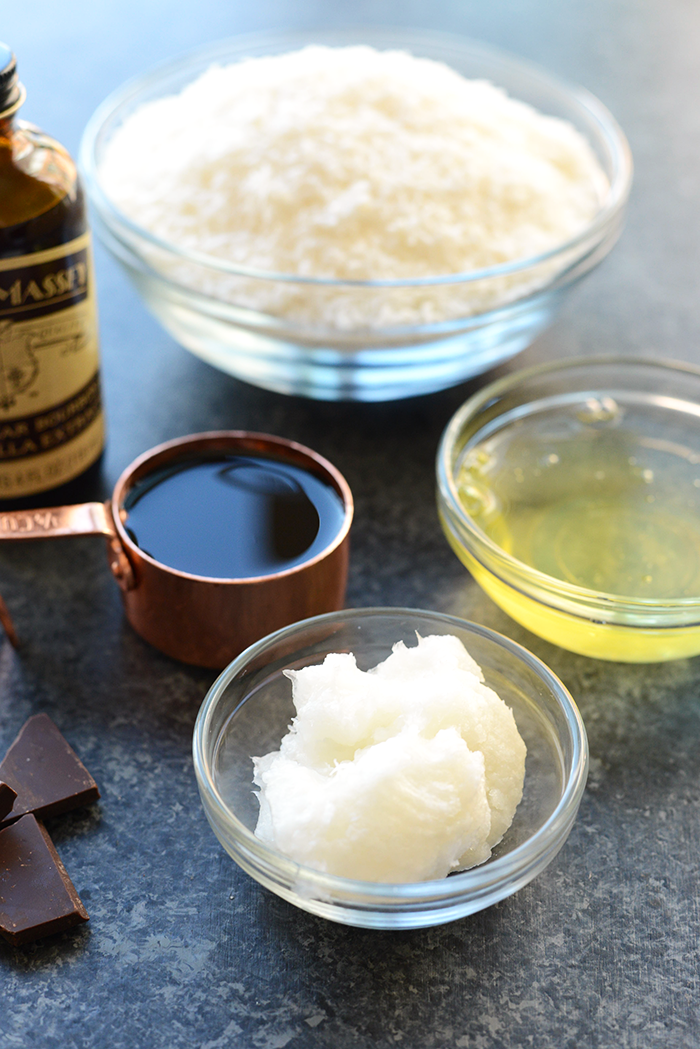 My family is ALL about cooking, baking, and working out together around the holidays. HA…yes, I said working out. For as long as I can remember, my family has gotten up early to walk, run, or workout together. I was just talking to Linley about how much I LOVE this. It's not just that we feel better after a good walk or run (especially after a turkey dinner), but it's amazing quality time where we get time to catch up and chat. There are five of us (plus or minus husbands, boyfriends, girlfriends, and coñeras) and we all live in separate states, so we like to soak up as much time together as we can. Plus, they're pretty fun.
What I'm saying is, enjoy family time and these macaroons this holiday season. You won't regret it. Cheers!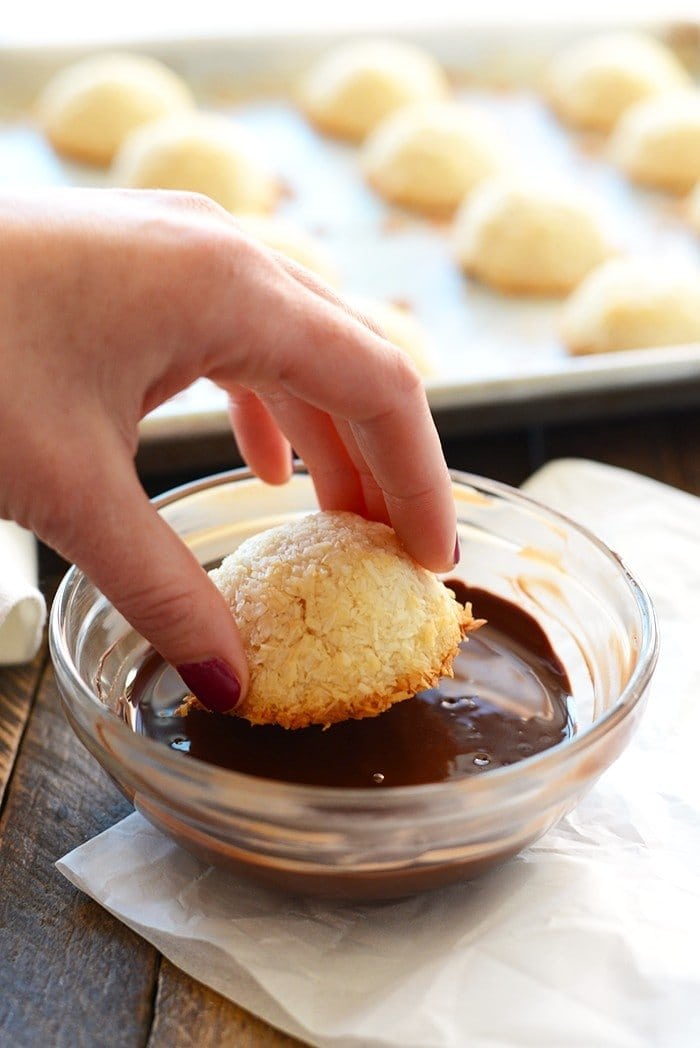 Coconut Macaroons
Prep:
10 mins
Cook:
20 mins
Total:
30 minutes
Fat
21
Carbs
15
Protein
3
Ingredients
4 cups

unsweetened shredded coconut

1/4 cup

maple syrup

2

egg whites

2 tablespoons

coconut oil

1 teaspoon

vanilla

1/2 cup

chocolate chips
Instructions
First, preheat oven to 350ºF and line a baking sheet with parchment paper.
In a large bowl, mix together coconut, maple syrup, egg whites, coconut oil, and vanilla.
Use a 1/4 cup to scoop the coconut mixture into your palm and compress together. Place on baking sheet and shape into a dome with the palm of your hand. Repeat.
Bake at 350ºF for about 20 minutes or until the macaroons begin to turn golden brown on the sides.
Let cool for about 30 minutes.
Coat the bottom of each macaroon with chocolate by melting chocolate chips in the microwave and stirring until smooth.
Dip the bottom of each macaroon into the melted chocolate (gently), set on a piece of parchment paper. Repeat.
When chocolate has cooled and hardened, enjoy!
Nutrition Facts
Serving Size:
1 macaroon
Calories:
260
Sugar:
9
Fat:
21
Carbohydrates:
15
Fiber:
4
Protein:
3