Meal-prep your way into the week with these Copycat Egg McMuffins Made with Egg Muffins! All of the delicious flavors of a breakfast sandwich, without any bread! Homemade sausage patties, easy and fun egg muffins, and your favorite veggies will make up a delicious breakfast sandwich that you can eat all week long!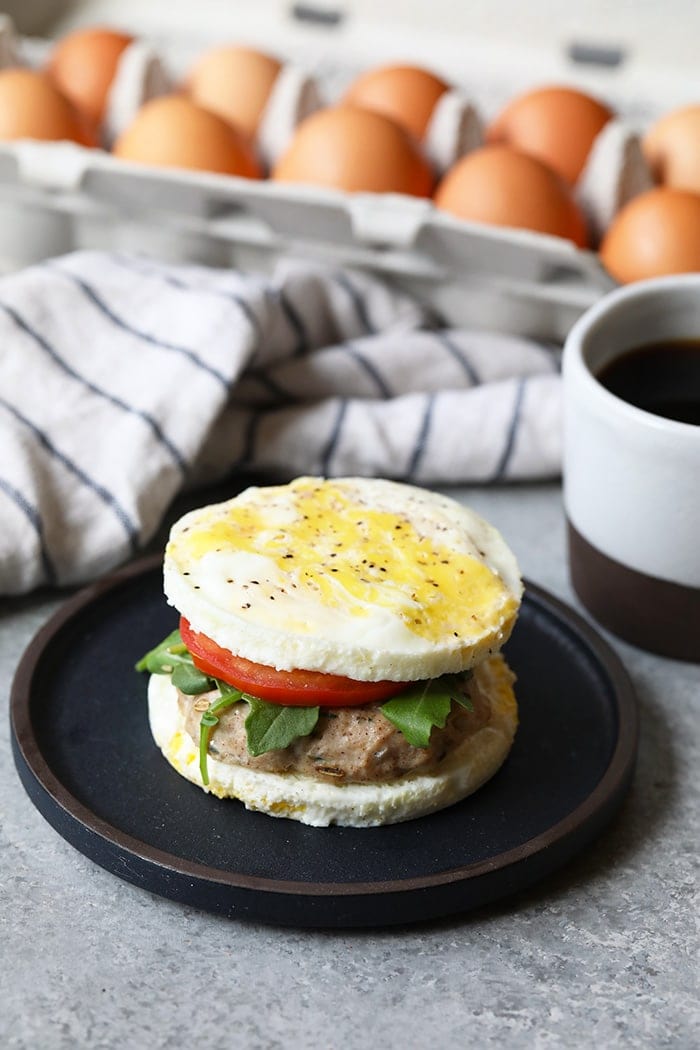 Happy Tuesday, everyone! Linley here to chat about how much I love breakfast sandwiches. Specifically, these Copycat Egg McMuffins from the HGG Reset! You can find me eating breakfast sandwiches most mornings. Whether they are open-faced breakfast sandwiches, English muffin breakfast sandwiches, or these new Copycat Egg McMuffin Breakfast Sandwiches from the HGG Reset. I just can't get enough.
First off, the homemade sausage in this Egg McMuffin is packed with flavor. I used to be a bit intimidated by homemade sausage, but all you have to do for these patties is mix them up and throw them on a baking sheet and BOOM. All done.
I'd say the most exciting part of this breakfast sandwich are these EGG MUFFINS. The first time I tested out these egg muffins I was so astonished that it actually worked! I had heard of people using custard pans to make egg patties, but we didn't have any at FFF HQ, so a mason jar had to do the trick! It worked! The trick to the egg patties is to make sure you oil your mason jar lids enough so that the eggs don't stick to the lid!
All you need to make these egg patties are…
Mason Jar Lids
Frying Pan with a lid
Extra Virgin Olive Oil
Eggs
Now, head on over to healthyglow.co for the full recipe and get cooking!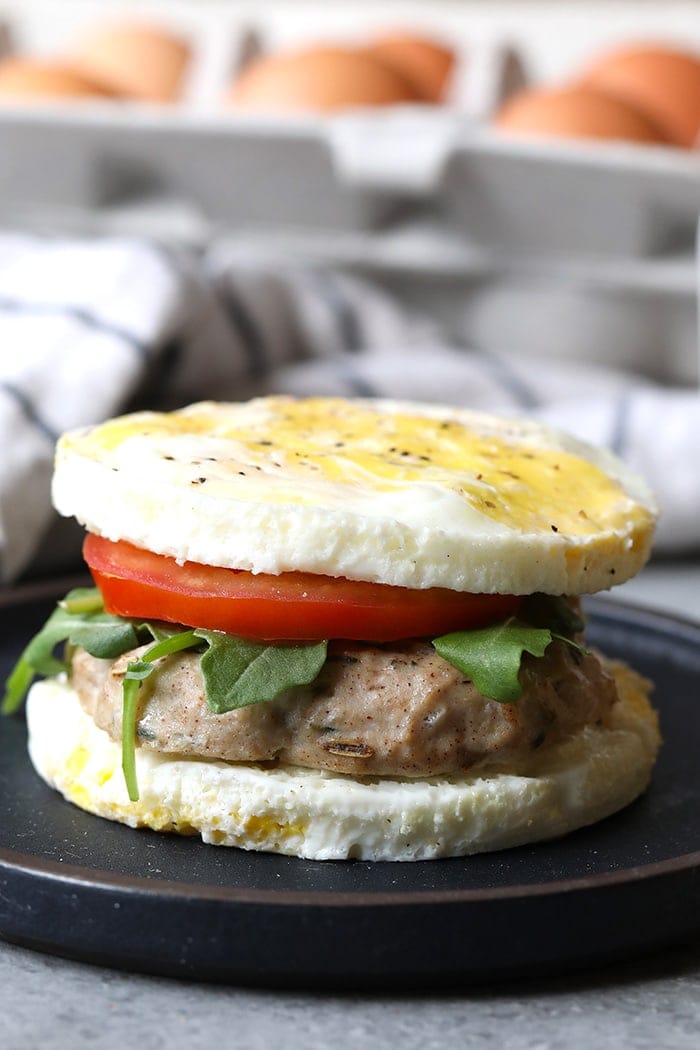 About HGG Reset
Back to the HGG Reset. We wrote an introductory post on Healthy Glow Co.'s newest, program, but thought I'd give you a refresher in case you're still on the fence about purchasing the program! The goal of the HGG Reset is to help you get from feeling good to feeling great. That's what "reset" means to us – it's about enjoying uncomplicated, delicious recipes that honor your body's nutritional needs while satisfying your taste and hunger cues. By the end of this program, you will crave wholesome, nourishing foods and get in a good rhythm of meal planning and prepping that you can implement in your everyday life. We based the program off of 3 pillars:
Pile your plate with produce to get needed nutrients and plenty of filling fiber.
Include foods that ease your digestion and help fight inflammation.
Get back in the kitchen to prepare real, whole foods and relax into cooking as a form of self-care!
Are you ready? Buy now for just $109, HERE.