More often than none, I find myself trying to explain what the heck it is that I do to other people. Am I a single thing? No. Do I wear multiple hats? Yes. Do I have title. Not yet. In case you missed it, I stopped working a full time job back in July and have been building my own business as a content creator, recipe developer/food photographer, and social media community manager….three things that I do every single day with FFF. Do I consider FFF my business? Absolutely.
Never ever for a single second did I think that blogging could be a career. Until… I watched a few of my favorite bloggers quit their jobs and pursue their blog full time…so why couldn't I? Each blogger who does it full time has a different circumstance: maybe he/she owns another business, doesn't need a full time income, is also a full time mommy/daddy, or is doing it full time. I don't make 100% of my income directly from Fit Foodie Finds, but all of my freelance work that I do stems back to it.
What I think is so great about my situation, is that I didn't start FFF because I thought I would make money off it. I did started it as my creative outlet, which has led me to an array of opportunities, friends, photography, and a business.
// My Source of Income //
I am getting closer to creating a title for myself that isn't 3 sentences. Content creator is definitely up there…because that is what I do. Not sure I'd leave it at that because it doesn't do my work justice (needs a few adjectives).
Once I tell someone that blogging is part of my jobI get the infamous question- "well how do you make money off your blog?" This is an extremely touchy subject for some people…not for me (so I plan on writing a more ind-depth post sometime soon). Money. There's something to be said to knowing how much he or she makes. But the way I look at it- is that blogging as a career is still so very knew, so if I could help sometime because to do exactly what they love, whether it's food/fitness, travel, DIY, beauty, then I want to help!
So- yes, I make money off of Fit Foodie Finds. The two major revenue streams that come directly from my work on Fit Foodie Finds  are 1.) the beautiful ads you see in my side bar (via Glam Media) and 2.) through the sponsored posts that I do either through Fitfluential, Glam Media, or on my own. So how do I maximize my dollars? The more visitors I get on FFF, the more hits I get on my ads, which means I make more money (theoretically — Glam's CPM (cost per thousand views) varies each day and so does the fill rate…so I can't really project how much I will make off a single day (more on this later)). Same with sponsored posts. It is very appealing to a client if you have a large audience (on social media and visitors on your blog) in order to give me work., so I have encountered.
// Income off of Glam Ads //
I'll give you a little snippet about the income from my ads. I have 3 ads above the fold and 3 below. In September I got around 200,000 views with narly 90,000 unique visitors and made a little over $1,200 off my Glam Ads. With that said- I still have a ton of wiggle room to grow my readership (hopefully raising that average to about 250,000 in 2014!).
I'm not to the point where I can live comfortable SOLEY off of Fit Foodie Finds (ads and sponsored posts), but
Here is the percentage breakdown…
Freelance Social Media/Marketing: ~44%
Freelance Recipe Creation: ~$22%
Fit Foodie Finds Ads/Sponsored Posts: ~34%
My goal is to be more like 60% FFF within the next few years. Just a year and a half ago…I was making zero income off of FFF…This year on FFF (ads and sponsored posts alone) I will make around $10,000 so I have come a long way over the past few years. I do want to make a note that I only started making a decent amount of money (in my opinion) off of my Glam Media Ads in April because I added 2 more sets of ads (hundreds more than previous months). Then in July when I quit the full time job- things spiked again…meaning that I was able start putting more time into my recipes, photos, and social media…therefore creating a higher amount of views each month (thankfully).
My goal is to at least double this number in 2014. This means that I will need to focus on gaining readers (YOU GUYS!), therefore needing to create better content with better photos, etc. I am most definitely still figuring it out. I haven't really dabbled in affiliate programs, ads beyond Glam (filler ads), or complete sponsorship on FFF. These are all things on my to-do list. The reason I wanted to write this post is to give you guys a chance to ask me questions. I very much want to see every other health/fitness bloggers out there succeed and be able to make an income off their passion (health/fitness/food blogging). So here's a little snapshot of a regular Thursday.


5:17AM- ZINGGGG alarm goes off. I jump out of bed (After I check ing FB, IG, and email…really come on Lee). Stumble into the bathroom. Pee. Wash my hands. Put my contacts in. Brush my teeth

5:20AM- Some how manage to put yoga pants on, a bra (God help us if I forgot this article of clothing), and a sporty top. 

5:23AM- Grab my coat, keys, and water bottle- off to teach yoga sculpt at 6:00 AM.
5:32AM- Arrive at Yoga Studio, set my room up, fill my water bottle up, make myself tea, wait for yogis to roll in- bright-eyed!
5:40AM- Chat with Matt, the other instructor who teaching at the same time as me and learn how to make sunflower milk, watch him take a shot of acai, and chat about business.
6:00AM- I'm telling my yogis that the hardest part of their day is over- they made it onto their mat and should be ready to put 100% into the next 60 minutes.
6:30AM So far we've done about 150 squats, 60 push ups, lots of bicep curls, and burpees. Pretty much everyone in the room wants to kill me at this point.
6:50AM: The hard part is over, let's stretch it out.
7:00AM: Namaste
7:15AM: Chat with my favorite yoga instructor Angela about her son Sammy, our obsession with fizzy water, and why Lululemon needs to stop calling people fat, until her class starts.
7:30AM: Hop in my car, call my Mama, stop at Brueggers to get a medium Hazelnut Coffee (guilty pleasure).
7:45AM: Simultaneously make the same breakfast I eat every single day- oatmeal, peanut butter and a banana while checking FFF's facebook, comments, and email. Drink a glass of water.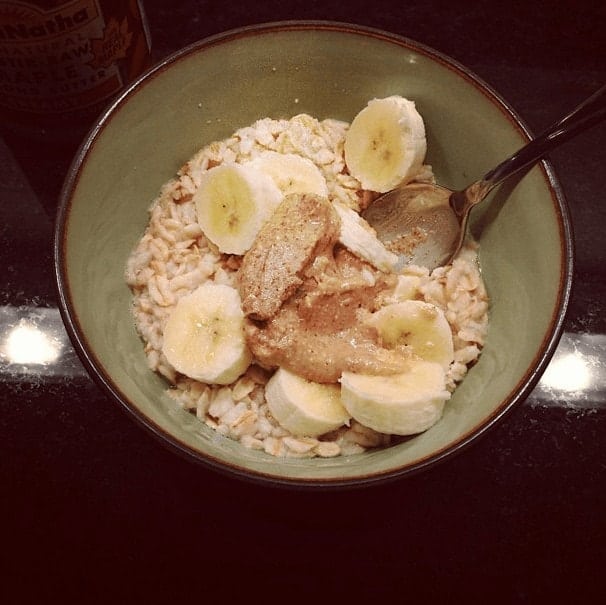 7:50AM: At this point I've probably already finished my coffee…onto tea.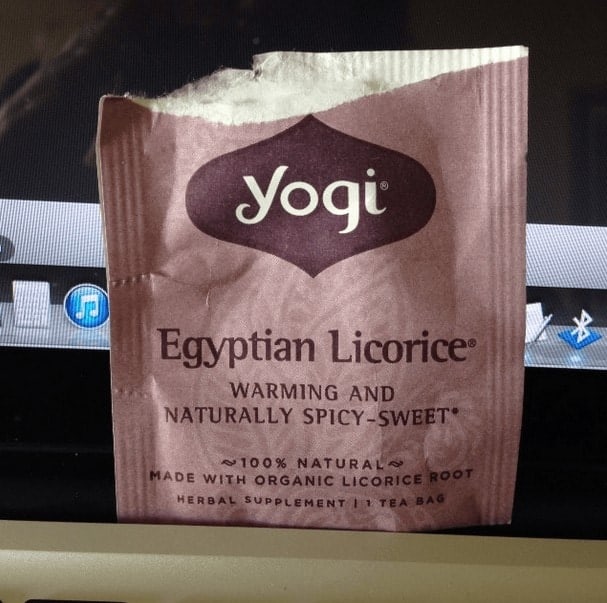 7:51AM: Instagram on the Fitfluential Account
7:53AM: Showerrrrrrrrr. Only for like 3 minutes because I actually do not like showering.
7:58AM: Put on a pair of Blake's sweatpants and probably one of his sweatshirts too. Throw my hair up in my towel. Grab my computer and head to the couch, open the recliner, and breath (latptop on lap).
8:30AM: Check Anytime Fitness Email, post on Fitness Rebellion Facebook page.
9:00AM: Respond to AF emails, do more AF stuff.
9:30AM: Pinning spree on Pinterest (this is where I get a lot of my recipe and photography inspiration)
9:34AM: Instagram on Fitfluential Account
9:45AM: Snack #1…usually Fage Yogurt with some Puffins or a KIND bar.
10:15AM: Getting busy in the kitchen (onto recipe creation)
10:35AM: Simultaneously mixing things while on Facebook and responding to emails/comments.
10:37AM: Flour is now all over the counter and my kitchen floor has about an inch of accumulation.
11:00AM: Put whatever I was mixin' up in the oven. Instagram on Fitfluential Instagram Account
11:02AM: Ponder whether I should clean up now… or later.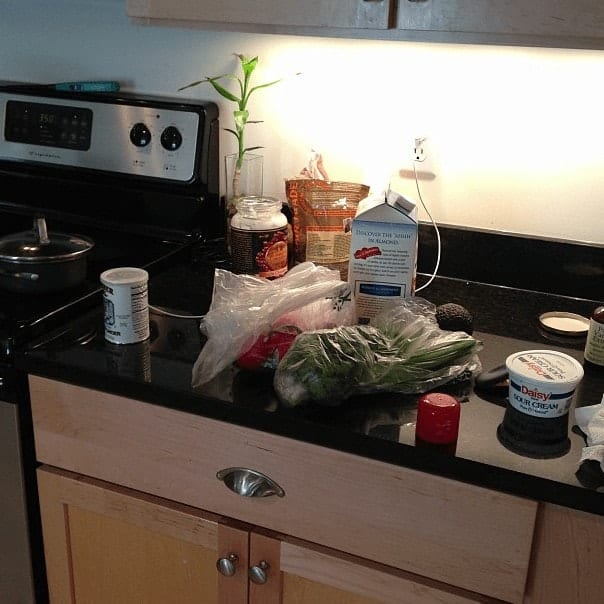 11:03AM: Later
11:20AM: Take out recipe…let cool and go set up for photos in my office.
11:26AM: Take about 400 photos…I will only choose to edit about 10 of them.
11:45AM: Break for real food ie: Maple Apple Caramelized Salmon or leftovers from last night's dinner.
12:00PM: While eating, wait very impatiently which my computer (sluggishly) loads my photos onto my computer.
12:16PM: Flag which photos I want to edit and open photoshop.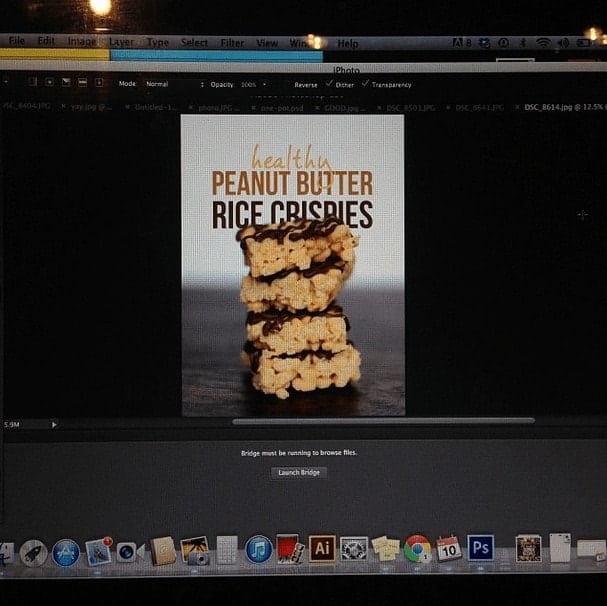 12:26PM: Instagram on the Fitfluential Account
12:29PM: Drop everything and practice doing handstands in my livingroom
12:31PM: Edit Some Photos
12:40PM: Submit photos to FoodGawker and Tastespotting from the day before
12:45PM: Finally realize that I should do my hair and put normal clothes on.
1:15PM: Eat another snack- probably a baked good of some sorts (that I made), some beef jerkey, or some kefir.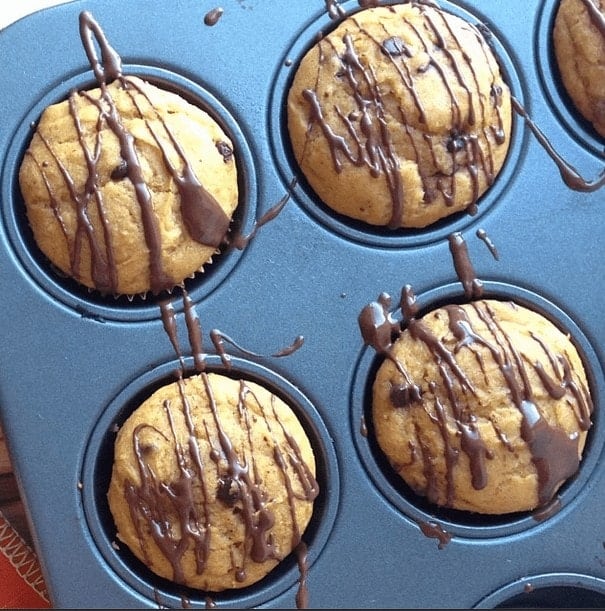 1:45PM: Text Lexi and Davida a selfie.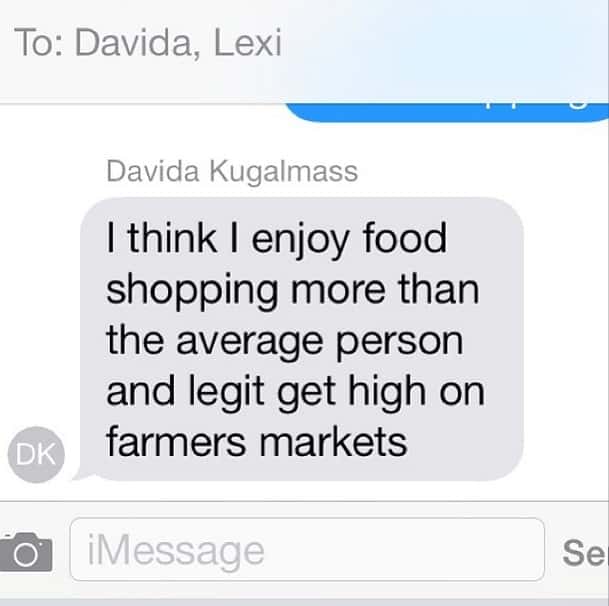 2:15PM: Finally clean the rest of the kitchen before I mess it up again in about 3 hours.
2:45PM: Chat with Kelly. Send her some photos, get some feedback.
2:50PM: Instagram on FitFoodie_Lee of a selfie I took yesterday.
3:30PM: Schedule out some Facebook/Twitter Posts. Pin some old recipes from weeks prior
4:15PM: Wait like a puppy wagging my tail for Blake to come home.
5:00PM: Instagram on fitfluential Account
5:30PM: BLAKE COMES HOME (smooch) I probably have dinner waiting.
6:00PM: Go to yoga with Blake
7:15PM: Shower again. Ugh.
7:45PM: Watch Netflix with Blake while on my computer….again.
8:00PM: Do acro yoga with Blake…LOL jk..we've tried once and it was…graceful.
8:45PM: Bedtime snack? Yes- most likely a spoonful of peanut butter.
9:20PM: Bed. Zonk.
To make this post even longer…Here is some freelance work that I've done over the past few months! Feel free to ask me any questions. I'm planning an FAQ post in December.

// November 2013 //
Roasted Tomato and Garlic Soup with Homemade Cornbread Croutons // Anytime Fitness Blog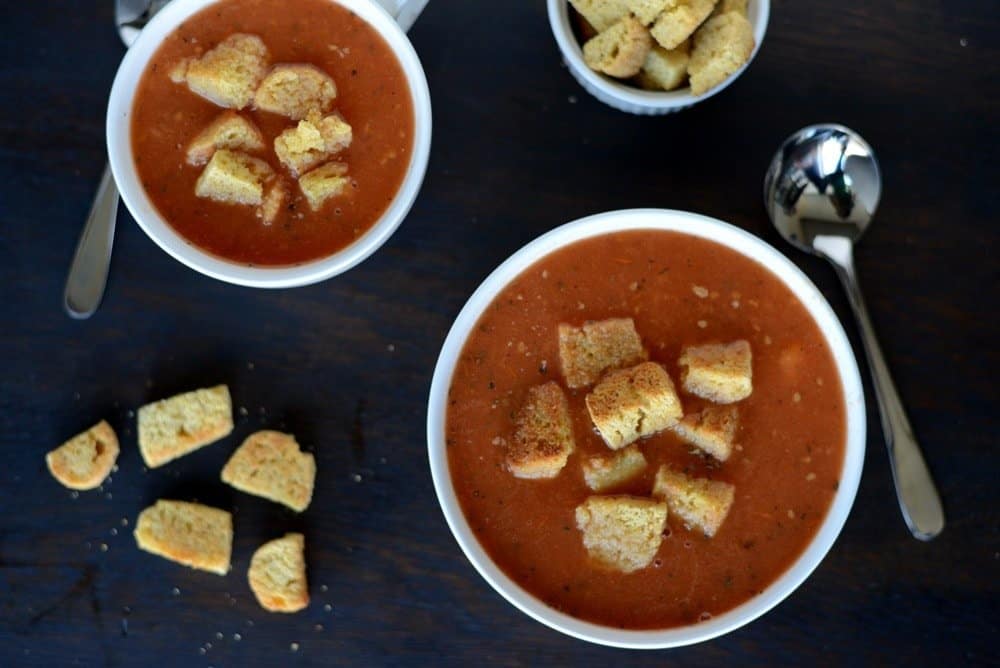 Roasted Brussels Sprouts and Quinoa Salad // Anytime Fitness Blog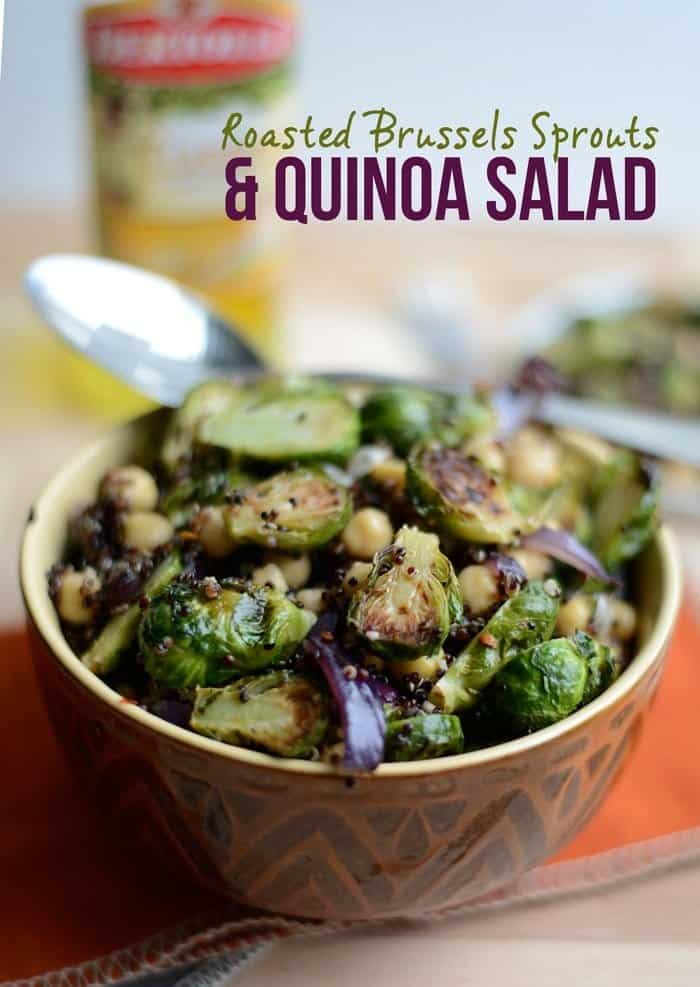 Allergy Friendly Chai Tea Latte // SunRich Naturals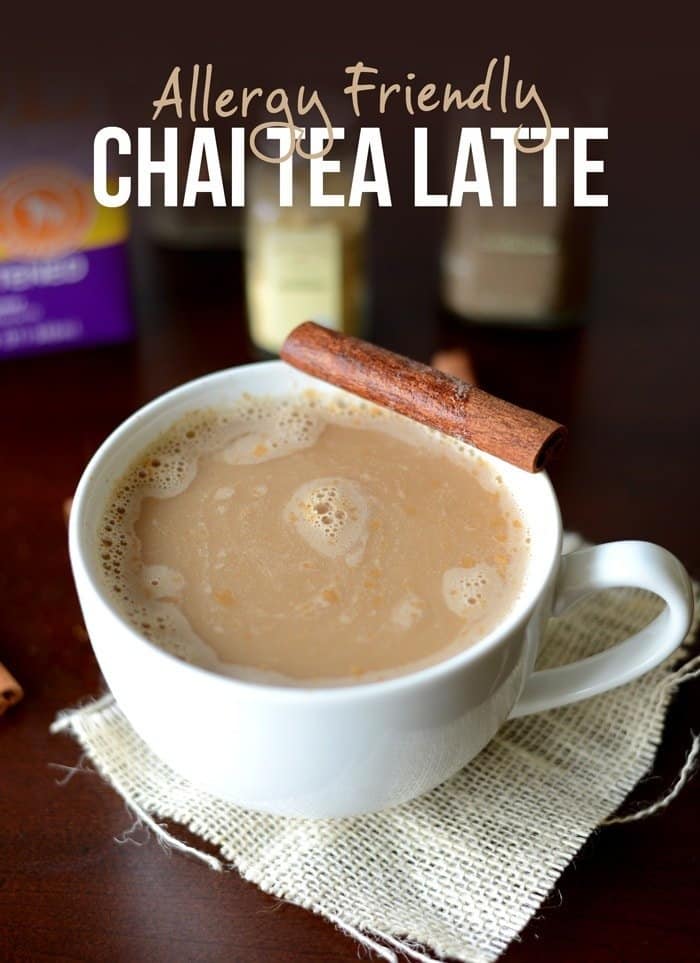 Peanut Butter Pumpkin Protein Granola // Designer Whey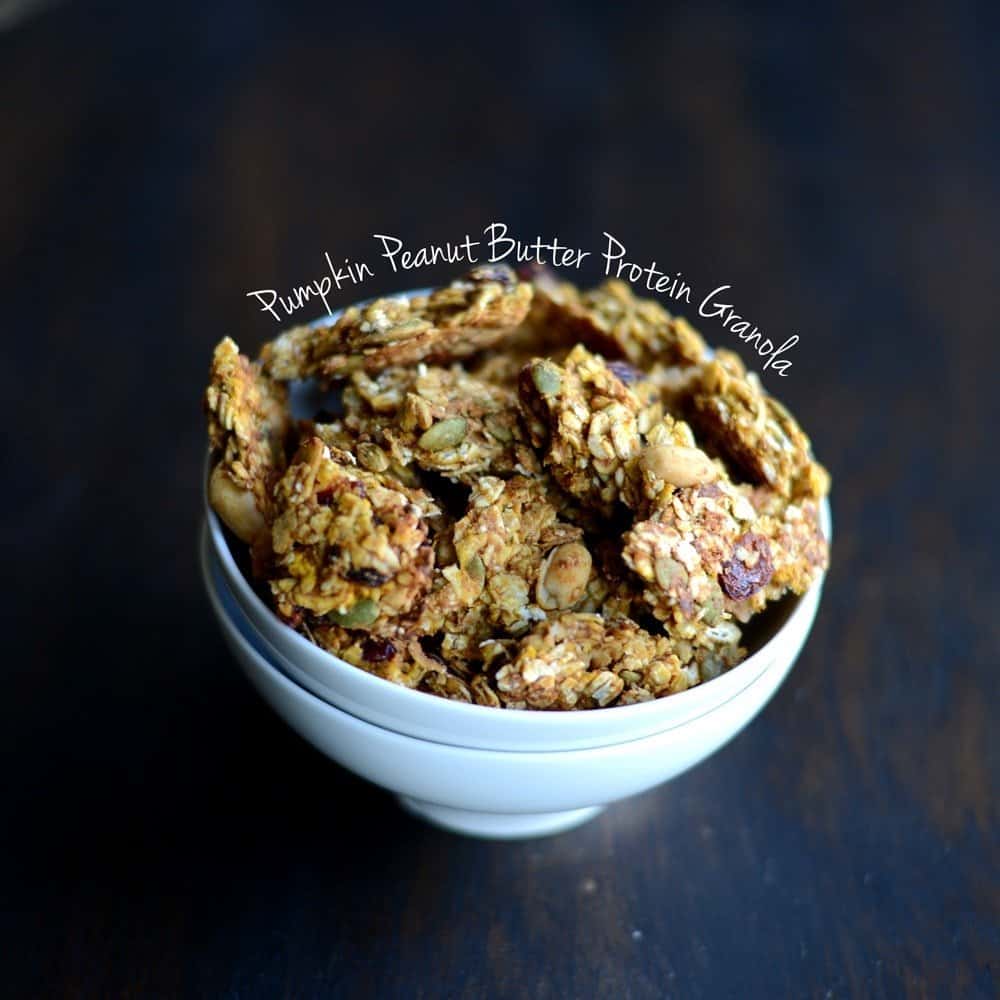 // October 2013 //
Pumpkin Pecan Protein Pancakes // Designer Whey
Maple Pumpkin Protein Oats // Designer Whey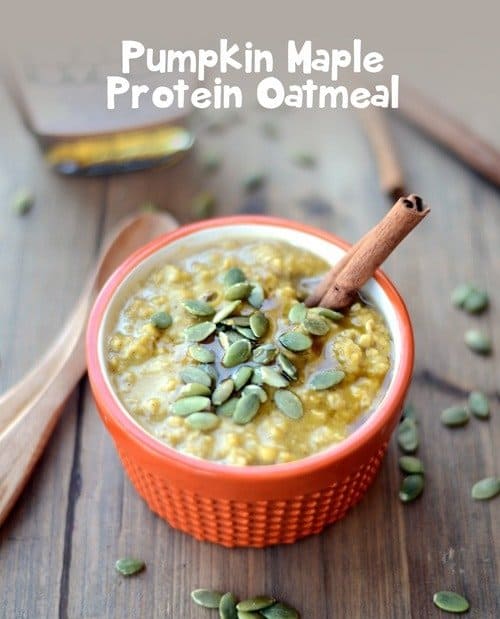 Pumpkin Peanut Butter Cups // Anytime Fitness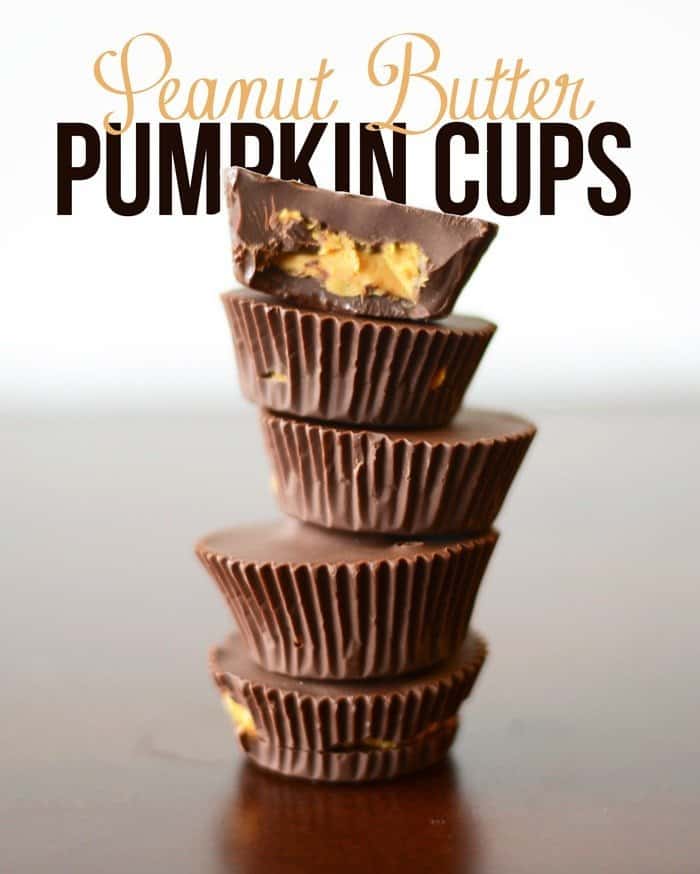 Holy zambonie that was a lot of writing (someting I am not used to). Like I said above…
Ask me anything. I want to continue a blogging & business series post on FFF.
BYE.