These might be THE BEST gluten-free chocolate ginger molasses cookies you've ever made. Crunchy on the outside and chewy on the inside. YES PLEASE!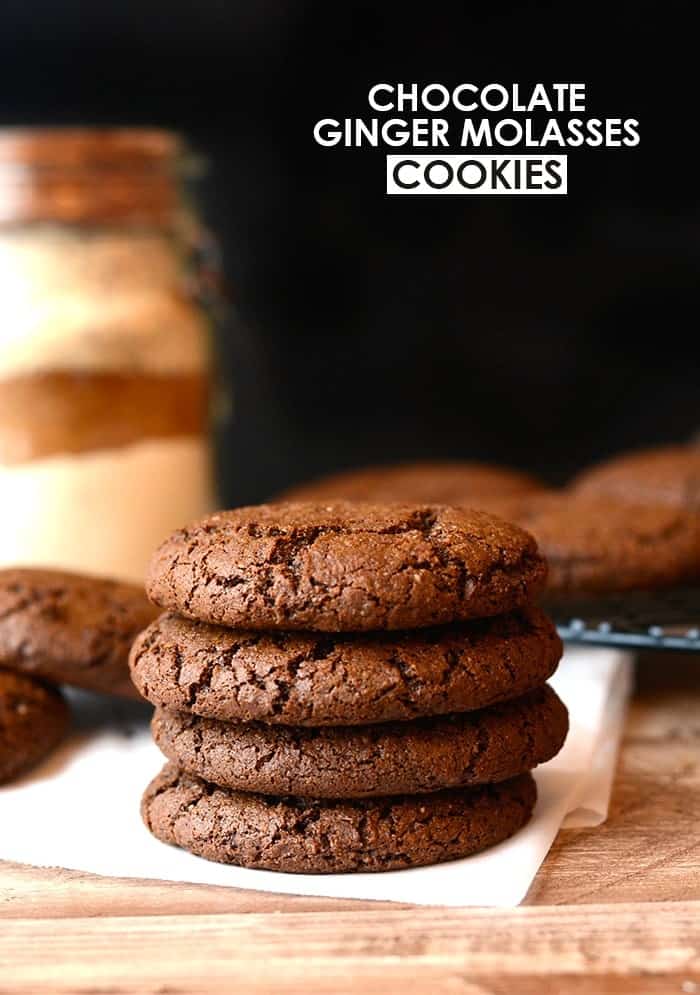 I think Linley and I tested these cookies 6 times before actually perfecting them. DANG, does it feel good to finally get it once the perfect batch comes out of the oven. You guys. These cookies are AMAZE BALLS. We're talking a little bit of crunch on the outside and soft and chewy on the inside. What more could you ask for?
I am totally the type of girl who NEEDS an afternoon pick-me-up of sorts. A delicious cookie made with real ingredients + coffee is at the top of my list.  Did I mention that Christmas is the best time of year for snacking because there's always cookies to be eaten 🙂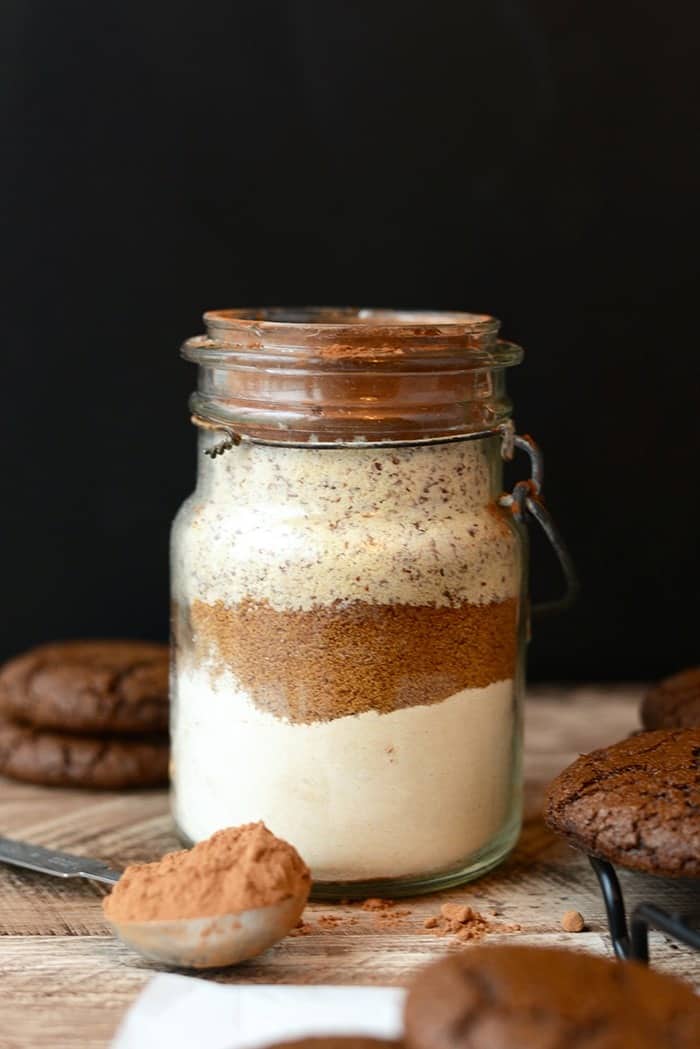 These cookies are made with some of my favorite ingredients.
Because I have been working closely with Ancient Harvest, I've been experimenting with quinoa products in baked goods. I actually really love the flavor the quinoa flour
brings to this cookie. On point. This year AH is hosting a Quinoa Cookie Swap. Check out more amazing holiday cookie recipes featuring quinoa HERE.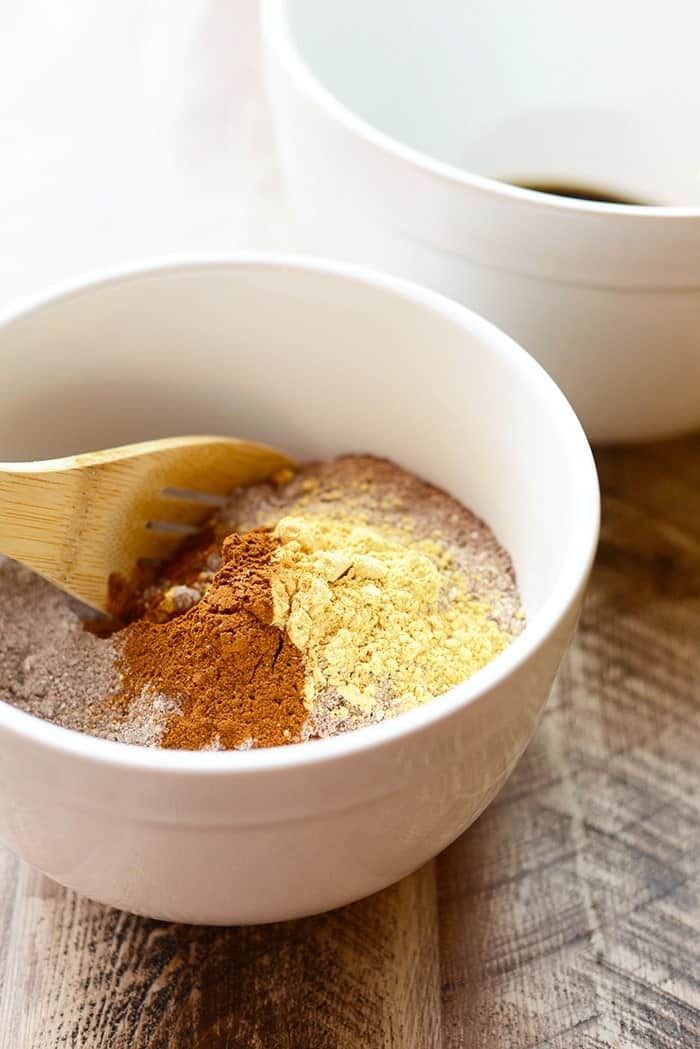 I'm definitely adding these cookies to the "I make these all year round even though they're made with Christmas flavors" list. Who's with me?
Oh! I almost forgot. This recipe fits perfectly in a mason jar for you to give as a gift. Want to know what I would do? I would make a batch of these bad boys and give my friends a few cookies + the jar of ingredients to get them excited to bake them in their own kitchen.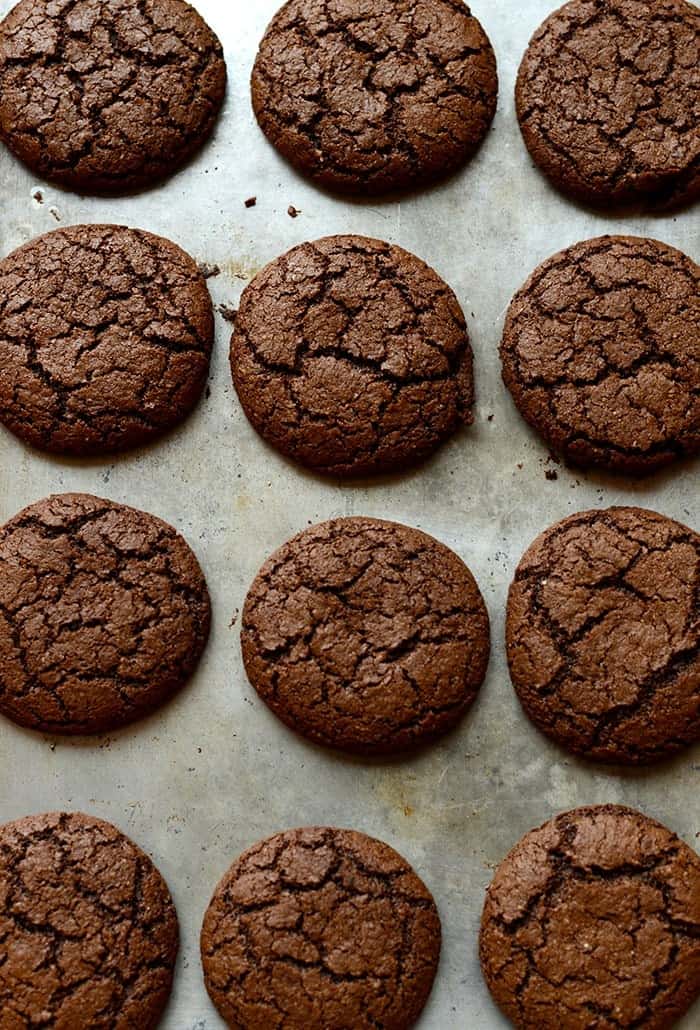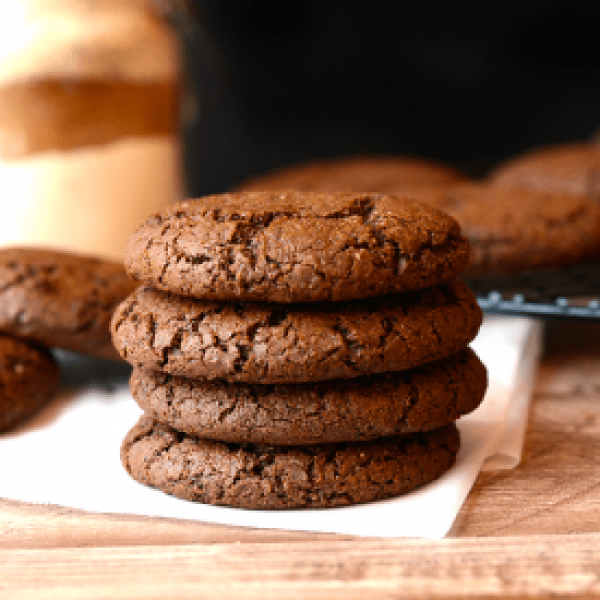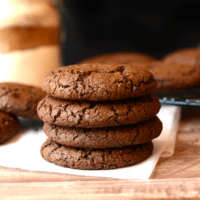 Chewy Chocolate Ginger Molasses Cookies
Ingredients
Dry
3/4 cup

quinoa flour

3/4 cup

almond meal

1/3 cup

cocoa powder

1 teaspoon

baking soda

1/2 cup

coconut sugar

3 teaspoons

ground ginger

2 teaspoons

ground cinnamon
pinch of salt
Wet
1

large egg

1 teaspoon

vanilla

1/4 cup

molasses

1/4 cup

coconut oil, melted
Instructions
Preheat oven to 350ºF and spray a baking sheet with coconut oil cooking spray. Set aside.
Place egg, vanilla, and molasses in a large bowl and whisk. Make sure you leave out the coconut oil for the end. Set aside.
Place all of the dry ingredients in a medium size bowl and mix until combined.
Slowly add dry ingredients into the large bowl and mix. Once partially combined, add in 1/4 cup of melted coconut oil and continue to mix until everything is combined. The dough should be sticky.
Place dough into refrigerator for 15 minutes to firm up a bit.
Using a tablespoon cookie scooper, scoop out heaping tablespoons of dough. Roll between the palms of your hand and press down to slightly flatten out the cookie. This works best if your hands are a bit moist so that the cookie dough does not stick to you. Place on cookie sheet.
Bake at 350ºF for 10 about minutes or until your cookie starts to crackle on the top.
Tips & Notes
The cookie should be a bit hard on the outside and chewy on the inside!

Check out The Healthy Maven for her 5th DIY Holiday in a Jar recipe. Davida is the queen of soup recipes (she gets it from here Mama) and I guarantee this is no exception.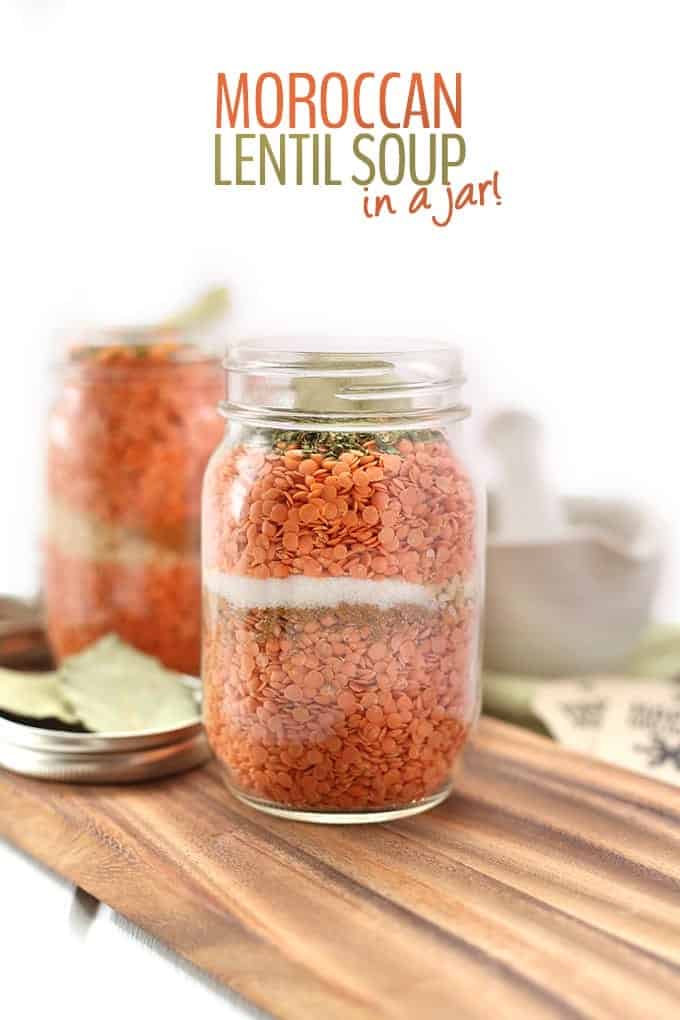 This post is sponsored by Ancient Harvest Quinoa. I was compensated and all opinions are my own. Thank you for supporting Fit Foodie Finds.