Start your New Year off with a bang and incorporate spiralized veggies into your dinner! They're lower in carb and easy to make!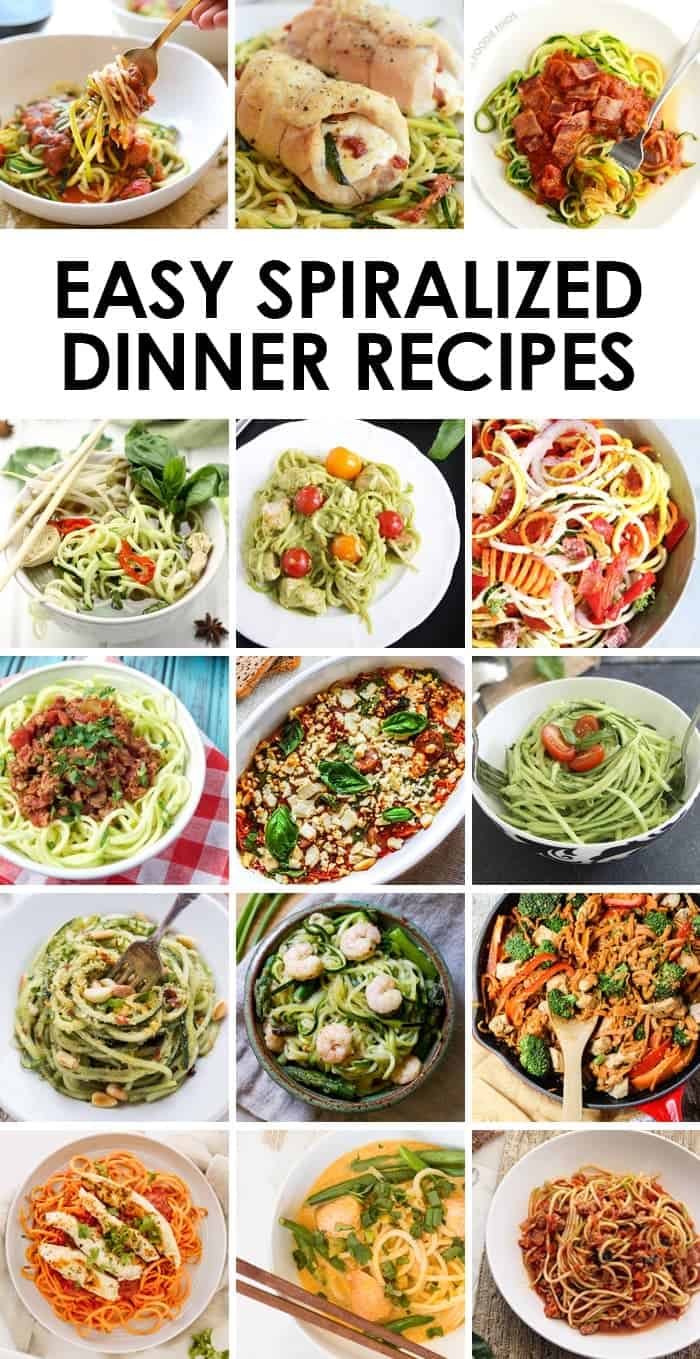 I've never really been one to set and stick to a New Year's resolution. In general, I don't really remember the last time I set a New Year's resolution. I feel like I set short and longterm goals throughout the year and just because it's a new year, doesn't mean I have to force new habits into play.
One habit that I am constantly working on is EATING MORE VEGETABLES. The more time I spend with Davida, the more I realize how many veggies I don't eat. The Mave is a vegetable machine. I go for the crackers and chips and she goes right for the dang veggies. We joke that if we put her veggie eating habits together with my workout habits, we'd be a wonder woman.
So how am I going to make this wannabe habit a habit? Rejigger FFF's content calendar and make more recipes with VEGGIES IN IT. It really is the golden ticket and will force me to eat more veggies. The first thing that comes to mind is a popular 2015 trend- spiralized vegetables. In all honesty, spiralizing veggies is kind of a pain because it takes time and is messy…but it's SO FUN! An- the outcome is really pretty and tasty. So without further adieux, here are some delicious looking dinner recipes made with spiralized veggies so that we can all eat more good stuff.


Zoodle Pasta with Mushroom and Onion Marinara from Fit Foodie Finds