I can't tell you the amount of comments I get on FFF and from friends in general that they don't have two of my staple small kitchen appliances: 1. food processor and 2. blender. Well, I am here to save your life. The Ninja Kitchen is my go-to food processor and blender combo because it's powerful (no one likes a weak food processor), easy to clean, and dependable! It's also super reasonably priced for what you get.
Oh and no, no one paid me to write this post…I'm just that obsessed.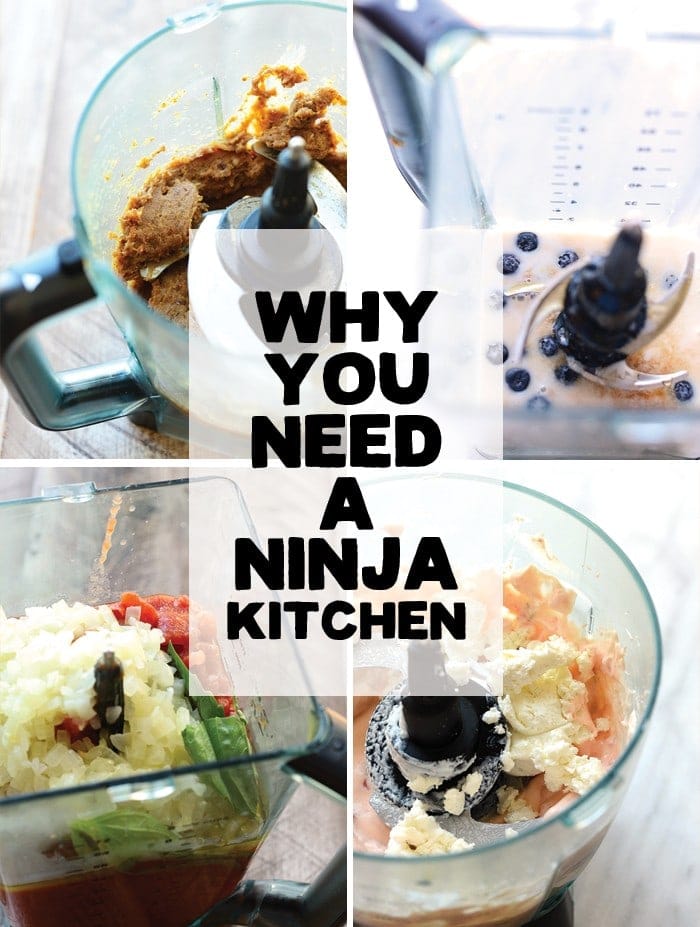 Today's post can be summed up in four words: I love the Ninja. Not the kind of Ninja that dresses up in black (though I'm sure I'd love a real Ninja if I met one), I'm talking about the Ninja Professional Kitchen System, duh. It's about time that I pledged my allegiance to this magnificent small kitchen appliance. I invested in a Ninja over two years ago and I haven't looked back. It is hands down the best kitchen investment I've ever made. Why? I use either a food processor or blender at least once a day (probably more) and the Ninja is an all in one appliance, meaning that it doubles as a blender and food processor! Hence, the Ninja meets every single need that I have.
There are a few different Ninja models on the market right now and here at Fit Foodie HQ,we have an older version of the Ninja Professional Kitchen System. This includes:
XL Total Crushing Blender Pitcher (BLENDER!!)
8-cup Food Processor Bowl (FOOD PROCESSOR!!)
2 Nutri Ninja Cups with Sip & Seal Lids (SMOOTHIES!!!)
It's a 3-in-1 masterpiece and it has never let me down. Now, I have never personally owned a Vitamix and I know a lot of you out there swear by that thing. All I know is that Vitamixes are SUPER powerful/professional-grade blenders, but run your wallet at almost $600! Ain't no body got time for that. I'm here to tell you that at just over $200, the Ninja is all you need. I use the blender for smoothies, soups, and batters. The food processor is perfect for making balls, hummus, and nut butters…and the Nutri Cups are perfect for when I want a single serve smoothie or if I need to mix up a small batch of salad dressing. See what I mean? Almost every category on Fit Foodie Finds is covered.
I love the Ninja because, above all, it's a quality small appliance that has never given me any trouble. I even keep it right on my countertop (right next to my cookbooks), because of how often I use it. The blades are removable so that the nooks and crannies of the Ninja are easy to get clean…if you're anything like me, you know how important this is! Basically, it's a food bloggers dream and you should all by THIS Ninja if you are looking to add a new appliance member to the family. OH, and it makes for a legit gift, too!
Here are just a few recipes from FFF that were made in this bad boy: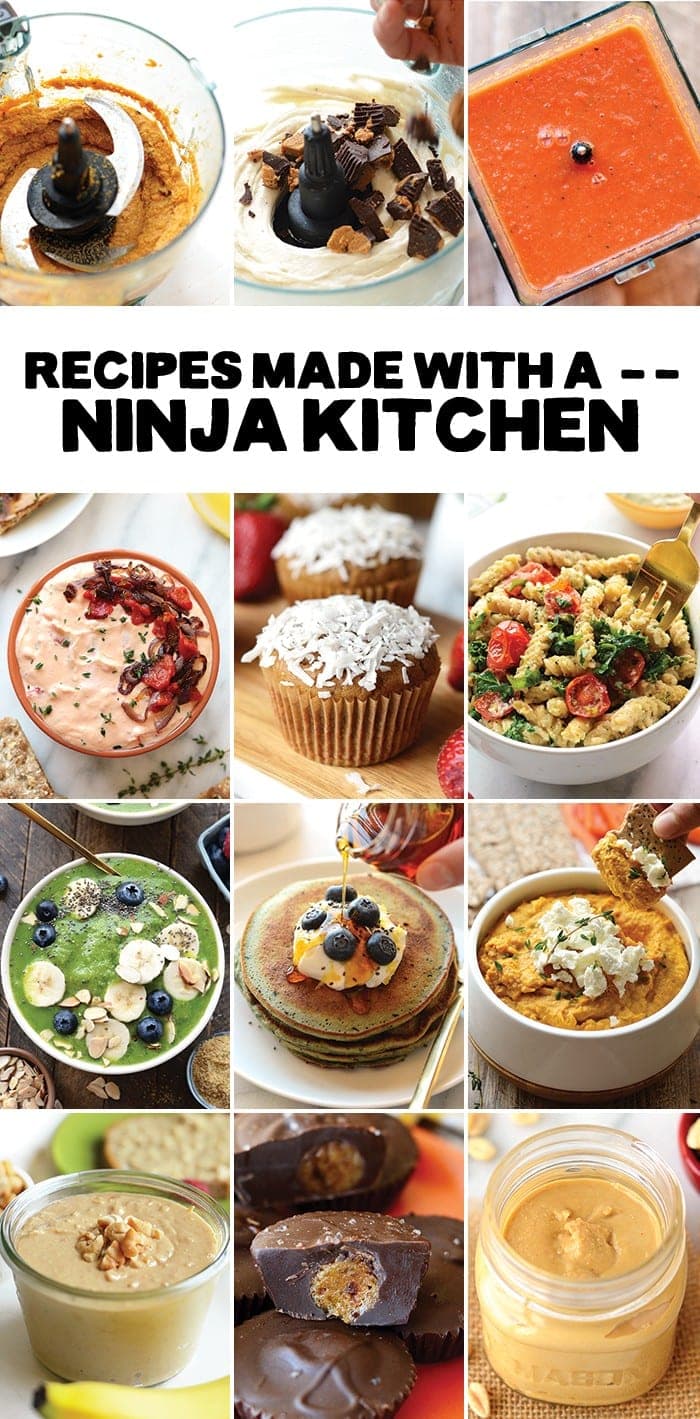 Detox Green Smoothie Bowl || Peanut Butter Energy Balls || Skinny Roasted Red Pepper Dip || Whole Grain Blender Muffins || Crunchy Cashew Butter || Healthy Salted Date Carmel Cups || Blender Lemon Blueberry Pancakes || Creamy Vegan Pasta with Sauteed Kale and Tomatoes || 20 Minute Healthy Tomato Bisque Soup || Sweet Potato Hummus || Peanut Butter Cup Soft Serve || How to Make Homemade Peanut Butter
P.S. Again, this post isn't sponsored. I just really love the Ninja.
Would love to hear your thoughts on if you have a Ninja OR what brands you love for food processing and blending.