It's officially snowed multiple times now in Minneapolis. Don't worry, it hasn't stuck because the ground is so warm. I feel like one day it was 75ºF and sunny and the next it was cold and blustery. #toosoon In one fell swoop, I packed up my summer gear and out came all things winter. Each year I like to go through my closet so that I can donate and make room for some new staples. My rule of thumb is, if I haven't worn it in 2 years, it's a goner. Why I have things in my closet that I haven't worn in 24 months, is beyond me.
I did a bit of a shopping hall last week and I want to show you what I got! As you guys know, I am pretty picky when it comes to clothes because it's usually difficult for me to find things that fit. Girl's got an ass and thighs and big boobs, too! I had some major success at Nordstrom and Express. Wahoo!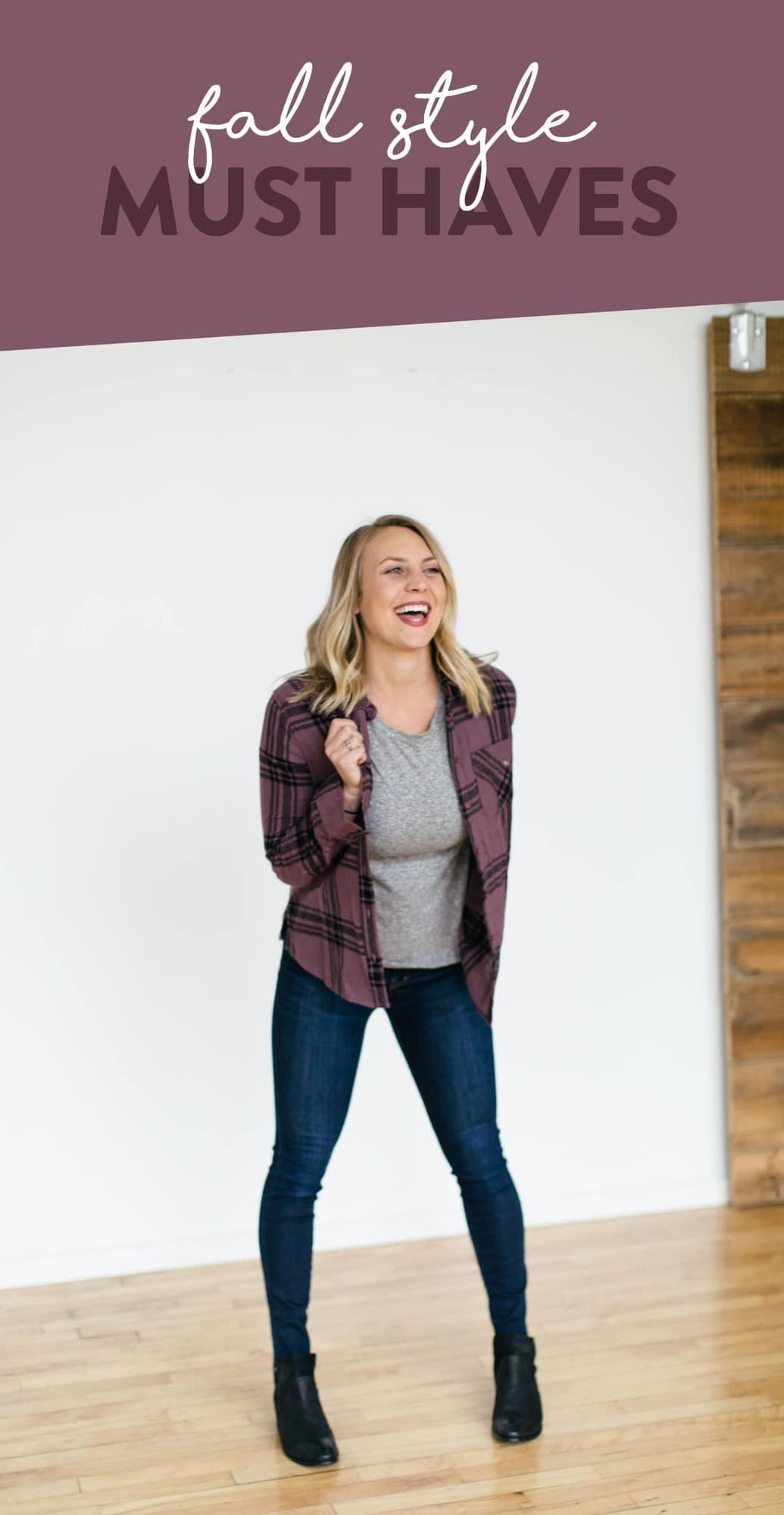 Before I talk about my fall/winter wishlist, I want to show you what I got on my mini shopping spree! I am a stickler for a good deal, but VERY picky when it comes to picking out clothes. That's why I was surprised I got so much that worked! #winning My first stop was Nordstrom. I almost always have success here. Even though they rarely have sales and their products are priced slightly higher, the quality just hits a home run. I got an amazing ruffle top (pictured above), another holiday top, a casual dress, a sweater, basic tee, and an adorable winter hat.
On the way out the mall, we made a last minute decision to pop into Express. If you remember from last year, I raved about their midrise jeggings. Whelp, they have a ton of new washes and I got sucked in again. I got 2 more washes: a darker grey and a dark distressed jean. I also walked out with a fabulous flannel and 2 sweatshirts #oops.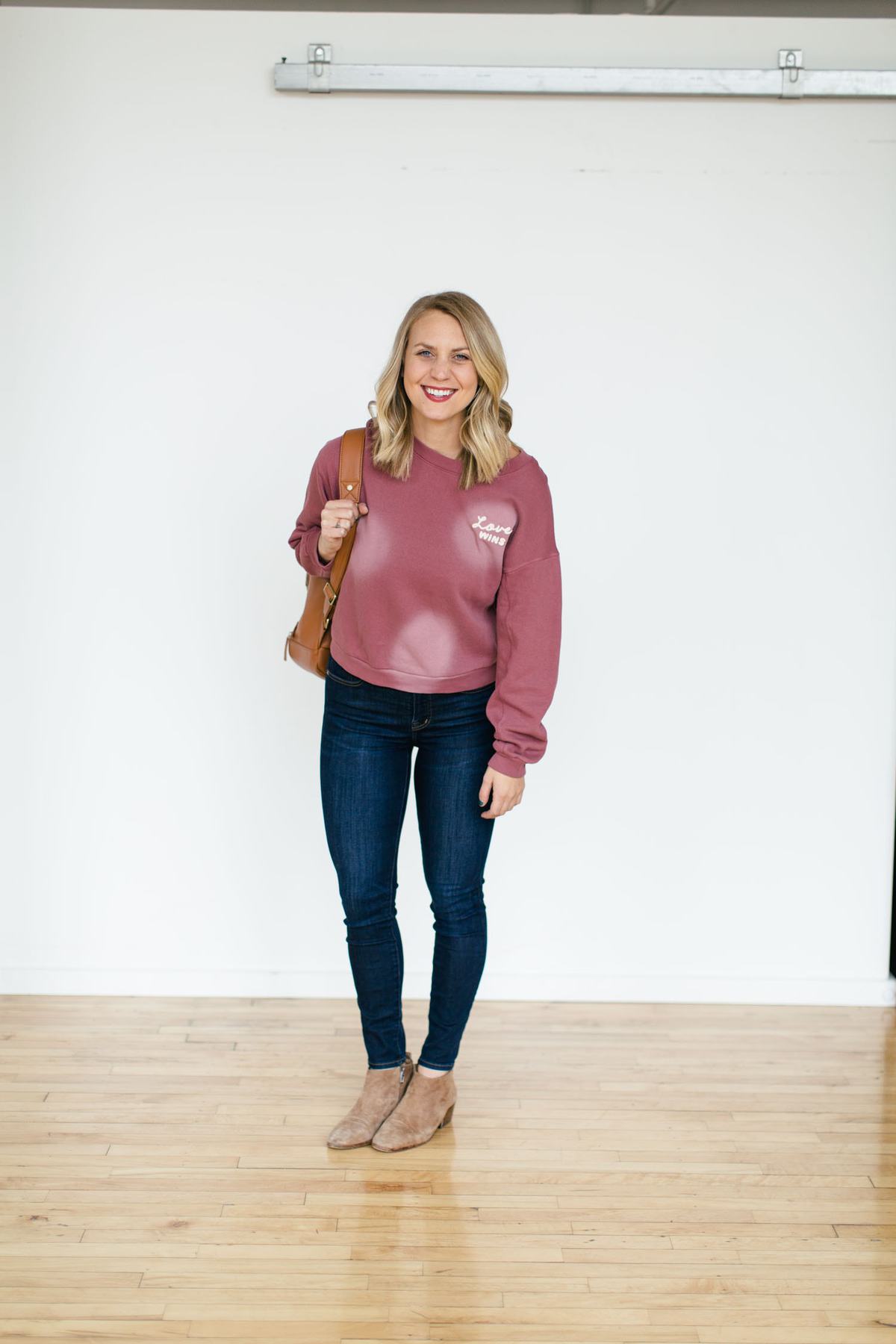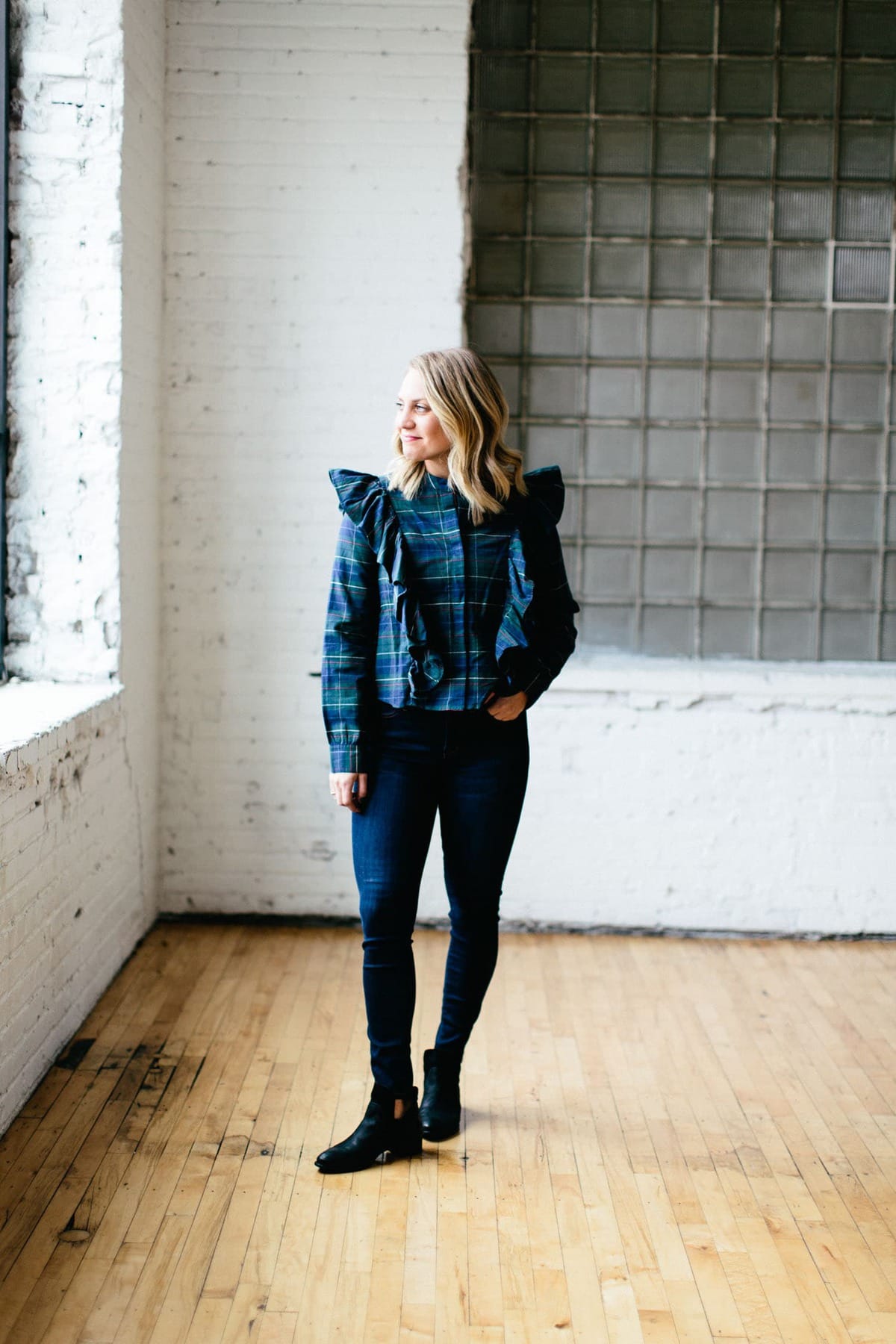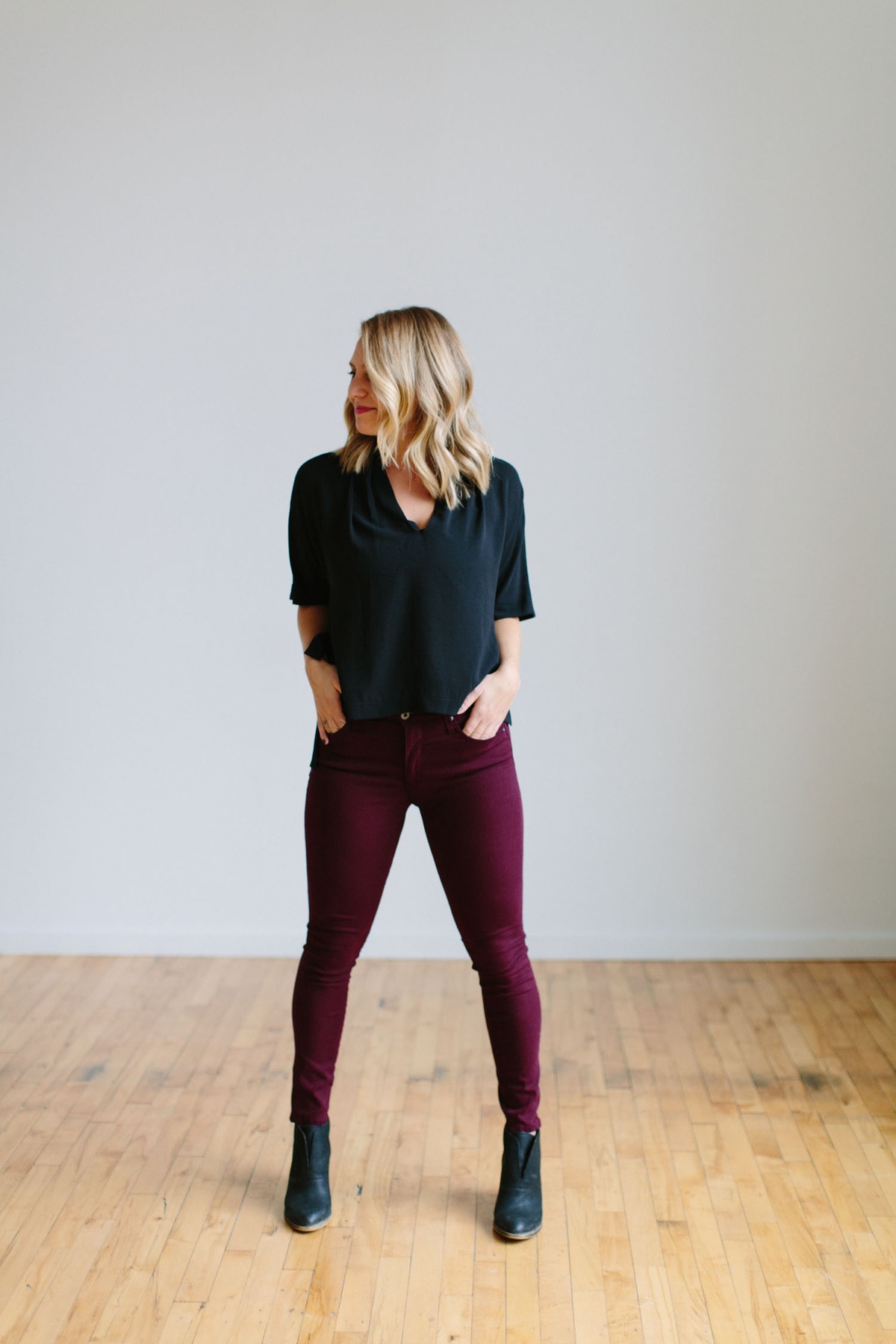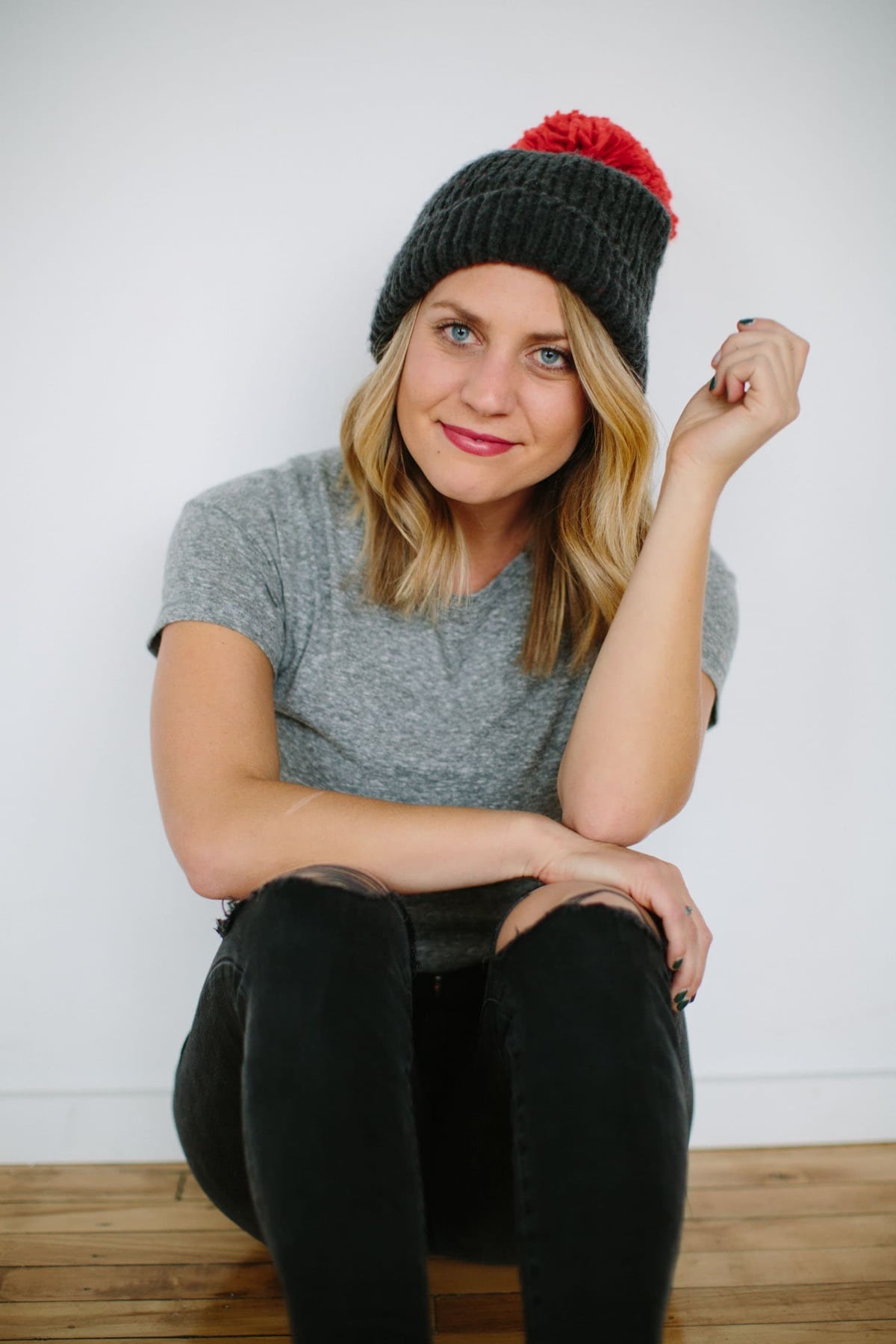 What I'm wearing: top | hat | jeans

As always, let me know if you have any specific quesitons on the photos above. If you want to know what size I'm wearing, just ask and I'd be happy to share. And now, I shall leave you with my winter/fall wishlist!
Tops
Colder weather calls for plaid shirts and cozy sweaters, so I've picked out some favorites from this season. Comfort and high-quality are key when I'm deciding on a new purchase, and all of these fit the bill! Check out the tops below.

Bottoms
These jeans are some of my favorite styles and can be added as a staple to your fall wardrobe. They are versatile and can be paired with almost any top!

Shoes
Every fit girl's fall wardrobe needs a pair of cute and comfy booties. Below are some of my favorite styles of the season!

Outerwear
These jackets and vests are great transition pieces to add to your closet! They will keep you warm this fall as we head into the cold winter months, or for those of you in warmer climate areas, they make for great light winter jackets!

Accessories
I am obsessed with cozy fall accessories to compliment my outfit of the day! Stay warm with these comfortable and stylish accessories this fall season.