Fashion is something that I go in waves with. In high school I got nominated "Best Dressed" in my class, but I am definitely not living up to my title (hello workout clothes). My love for fashion is a love/hate relationship. Why? I've got an ass and I've got thighs. A lot of "trends" that I adore, don't always work for the fit body, which is why my style doesn't ever really evolve with trends.
Wait, I take that back. THANK THE LORD FOR LEGGINGS. I have the hardest time finding jeans that fit, but leggings….I love em and wear em pretty much every day during fall and winter.
For this post, I went back and forth in how I was going to organize things. What it came down to was the fact that I ALWAYS mix and match my activewear clothes with cute/trendy clothes. IE: Lululemon Wonder Unders + Oversized Sweater + Boots. It just works (I think). With that said- here are some items I am excited about this Fall. Some of these I already have and some are on my wish-list!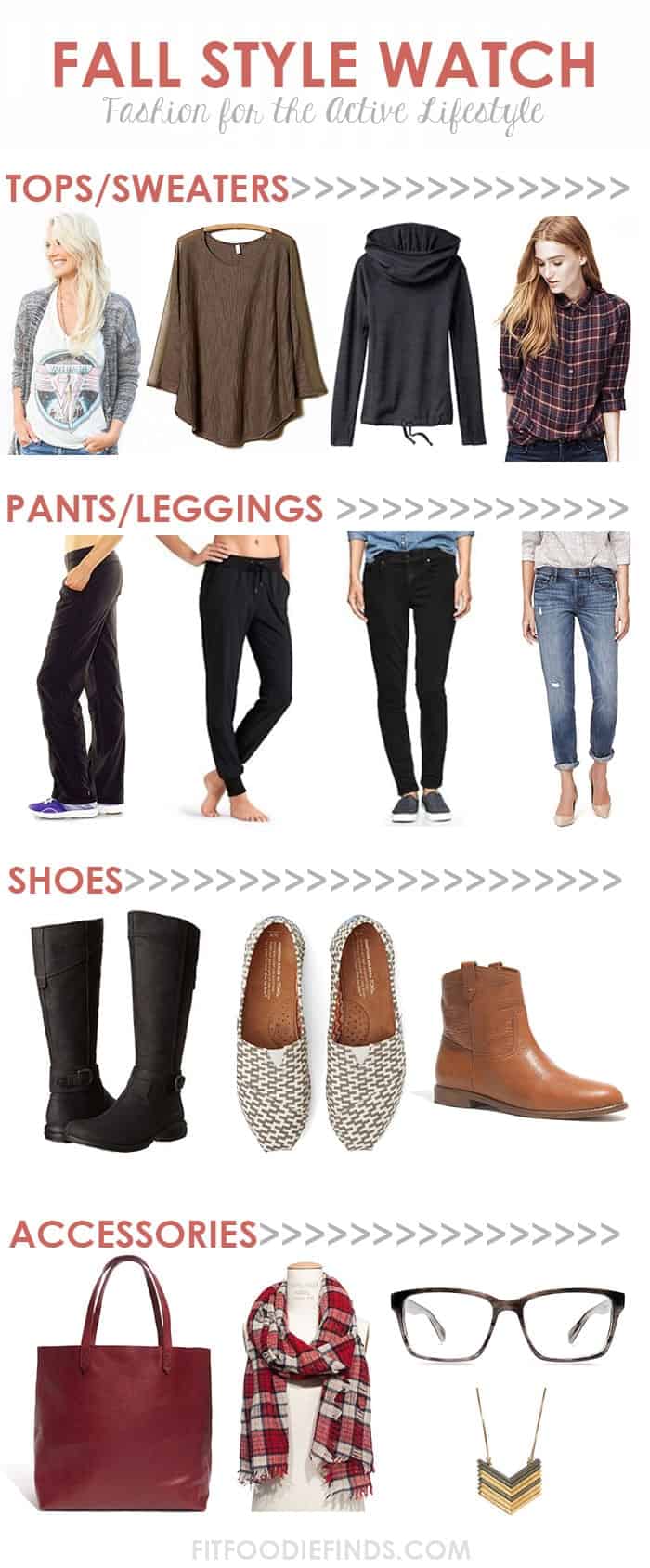 Pants: Get Going Pant | Lucy, City Jogger Pant | Athleta, Stretch and Recovery Legging Jeans | Gap, Boyfriend Jeans | LOFT
Tops: Graphic Tee | Evereve, Sabine Pullover | Anthropologie, Blissful Hoodie | Athleta, Plaid Henley Blouse | LOFT
Shoes: Captiva Buckle Up Boot | Merrell, Grey Zig Zag TOMS | TOMS, The Otis Boot | Madewell
Accessories: The Transport Tote | Madewell, Nightglen Plaid Scarf | Madewell, Nash Glasses | Warby Parker
If you looked in my closet you would see a lot of the same things. Blacks, greys, and stripes. I love to mix simple colors together with a pop of something like a scarf or gold necklace. What I don't have a lot of are shoes. I have favorites and that's all I wear. Like the Merrell Captiva Buckle Up Boots, been wearing that shoe for almost 3 years. I finally caved and bought a new pair in a different color.
WARBY PARKER
I just ordered my first pair of Warby Parker Glasses. I thought it would be a nice touch for Fall. For the blind folk out there, I feel your pain. I'm a -5.5 in both eyes and it's not fun! Lately I haven't been able to wear my contacts for longer than about 12 hours, so I've really been resorting to my glasses a lot. If you are considering new frames…I HIGHLY suggest WP. It's such a cool concept. You chose 5 frames to try on at home FOR FREE. They send them to you and then you try em on and send em back FOR FREE. Then, you can order any pair of frames for just $99 INCLUDING YOUR PRESCRIPTION! Here are the ones I tried on. I ended up with the NASH frames, which are actually in the men's collection.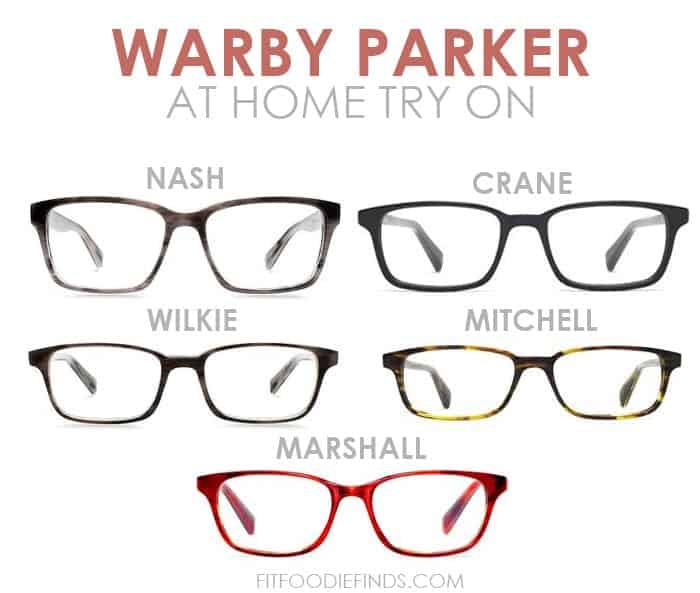 Like I said, I went with NASH. It was the biggest frames out of all of them. Perfect for my large head. PS: for every pair purchased, a pair is distributed to someone in need. SWEET!
Last but not least….buy yourself a scarf! If you looked at my scarf drawer you would probably realize that I have a problem. I love big, full cowl necks…it's a great addition to any outfit! A lot of the ones that I have are actually from Gap. Check out their latest collection.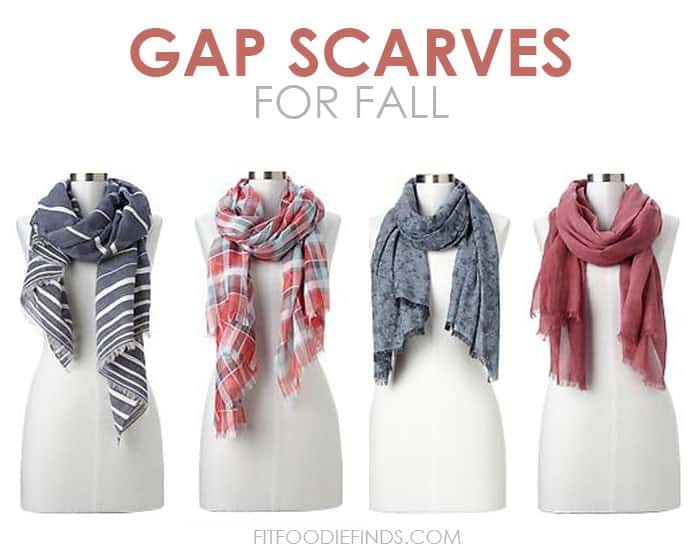 Fit girls- where do you shop for your clothes?