I love talking about the weather and could tell you what's happening in like 8 cities that I monitor every day. Call me obsessed or just super fascinated. I'm not going to lie, they've been pretty off the past few weeks. But hey- another day's a good day. I'll take sun even if they said it was suppose to rain.
As fast as summer came, it went here in Minnesota. I can't even believe tomorrow is the Fall Equinox. Sniff sniff. I love scarfs and skinnies and all, but :( :( :( :( MN friends, you know how I'm feeling right now! Fall is my second favorite season behind summer. Warm days and cool nights…makes me feel all nostalgic. The temps have been in the upper 60's with high's in the upper 40's. AND- Lin and I spotted a few trees that already started changing. OMG. Fall is probably the one season that just isn't long enough. I'd take an extra month of fall than winter or spring any day.
OKAY LET'S TALK FALL WARDROBE STAPLES.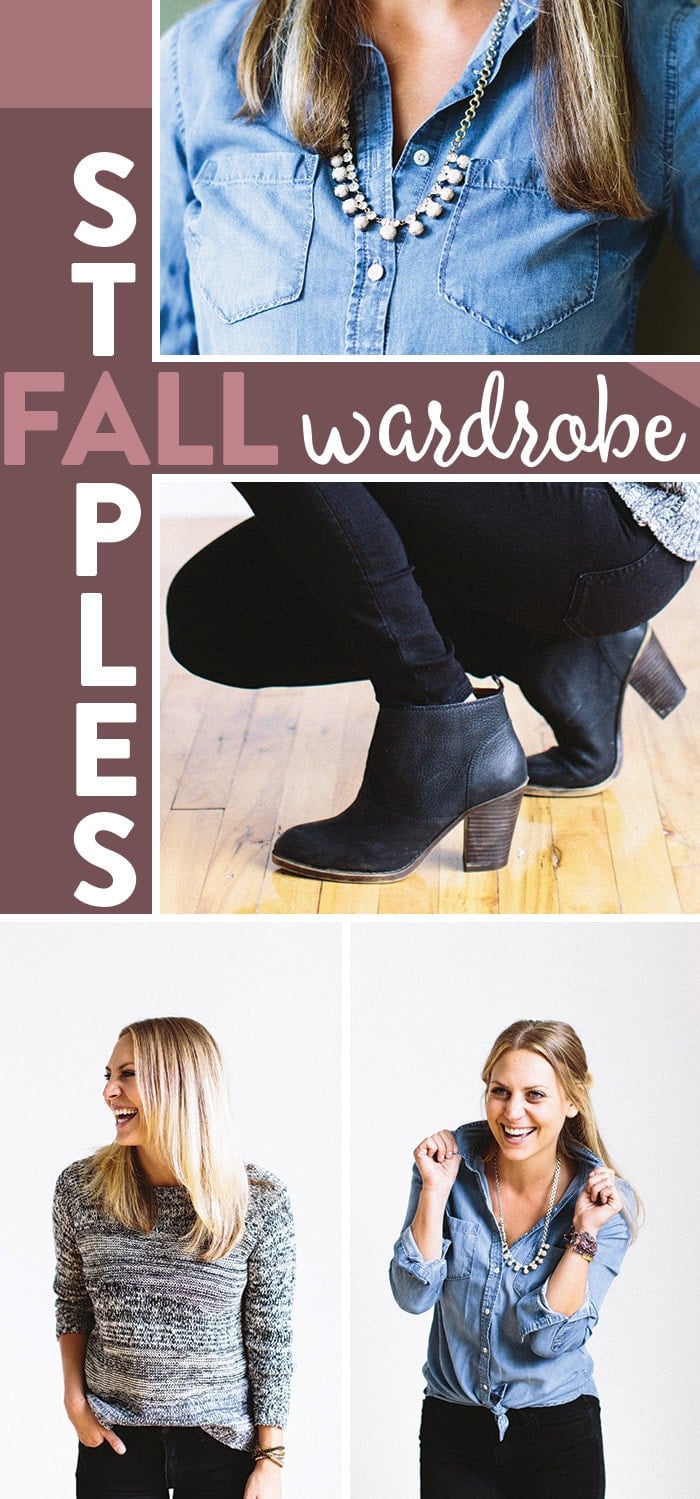 Skinnies
TBT to the days we used to wear flares and bootcut jeans. I'm so happy the skinny jean trend is still in. I absolutely love the skinny jean + boot combo during the fall and winter…it just doesn't get old! With an athletic build, I always look for mid-rise skinnies, that way you won't see my crack when I bend down :P Anyone with a booty knows what I'm talking about. I have a hard time finding jeans because I've got myself some thighs and an ass with a smaller waste. A 27 is usually spot on for me, but sometimes I go up to compensate for my legs! This might sound weird, but the tighter the better on an athletic build. I find that if my skinnies are slightly loose, they make my legs look giant. So- the key is to find a pair of pants that is tight all the way down to the ankle. One more thing, jeggings are LIFE. Don't care what anyone says, they are comfortable and I could pop a squat pretty much anytime, anywhere. When in doubt- jegging.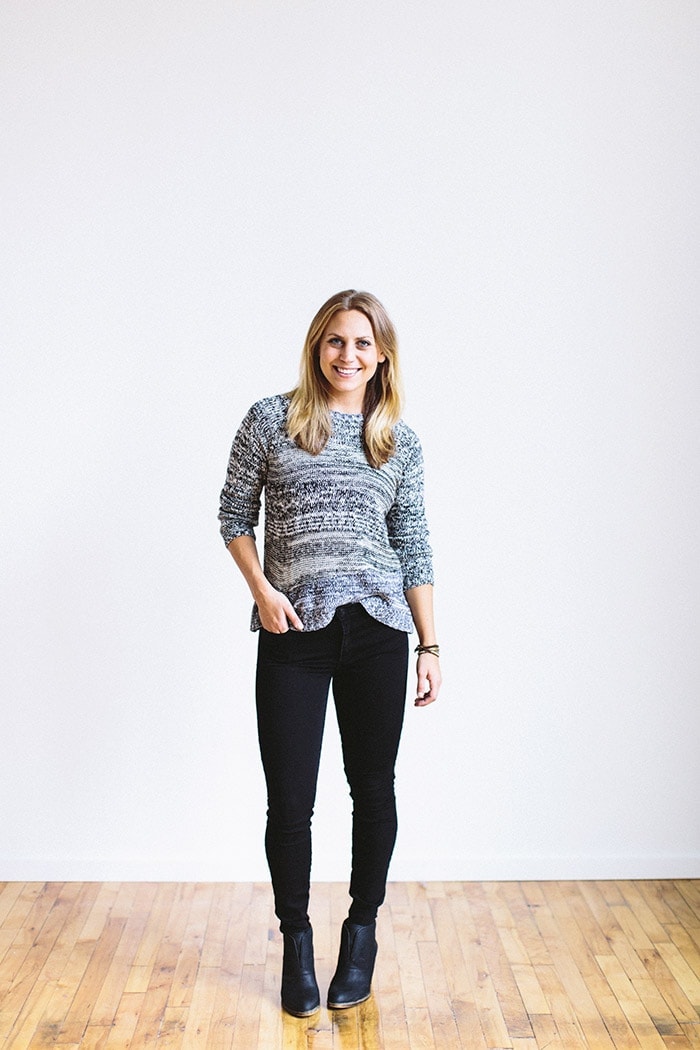 Some of my favorite styles and brands include:
Boots
I'm that girl that starts wearing her boots before everyone else because I just love them so much! The past couple of years I've pretty much just rotated between 2 pairs of boots in my closet. Merrell Captivas for my every day and these Lucky Ankle Boots for dressier occasions. I'm on the hunt for a couple of more pairs this year so that I can rotate even more. One thing that is REALLY important to me when it comes to boots is a really good sole. I like in Minnesota, so it's actually really important to have legit shoes so I don't eat shit every time I walk outside. No worries, that happens at least once a year no matter what shoes I'm wearing!
Some of my favorite styles and brands include:
Chambrays/Button Downs
When in doubt, put on a button down. Between chambrays and plaid shirts, buttons downs pretty much take up the majority of my closet in the fall. Can we talk for a second: button up or button down? TEAM BUTTON DOWN. These types of tops can totally be dressed up and dressed down. I tie them around my waste, leave them unbuttoned, button them all the way down, and more!

Some of my favorite styles and brands include:
Sweaters
I have a lot hate relationship with sweaters. I think it's because I get hot flashes super easily. I'm hot then cold then hot then cold. I like to wear a lot of layers in the winter so that when I'm cold I have a sweater, but when I'm hot I can rip it off :P

Some of my favorite styles and brands include:
Scarves
Scarves are like my fall/winter go-to. I ABSOLUTELY LOVE THEM. They are like sweaters, but better because you can take them off easier when you're having a hot flash :D I also feel like they can do so much for a boring, basic outfit. You can dress things up with a scarf or even take things down a notch! The one I'm wearing below I got last year from Zara when I was visiting Davida in Toronto!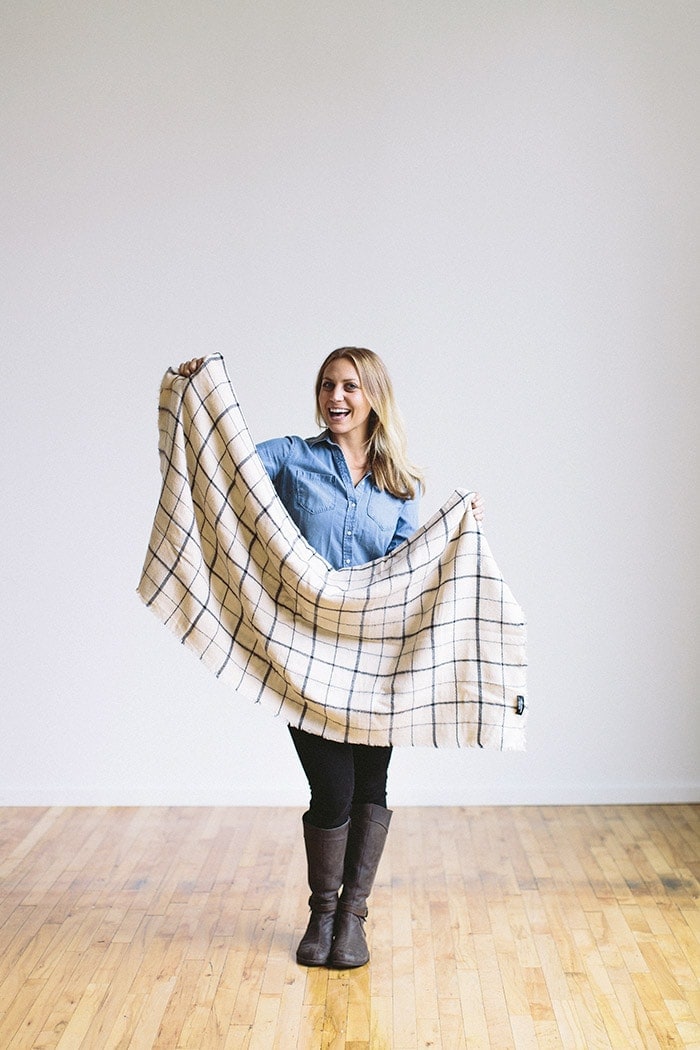 Some of my favorite styles and brands include:
Vests
Vests are for sure the perfect transition piece. I wear them from September-March because you can throw them on over a button down or wear them for extra layers under your winter coat. Plus, they make me feel cool.

Some of my favorite styles and brands include:
The North Face (similar to what I'm wearing above)
Chunky Necklaces
Nothing like a good ol' statement necklace…AMIRIGHT? They seriously do so much for an outfit! I've been rocking them during the day with a chambray (like below), with a dress, and even with a v-neck! You only need one or two good ones and you're set! In my experience with costume jewelry I can say that the cheap stuff ALWAYS breaks. Might as well just spend some mula and get a good one that you can wear with everything!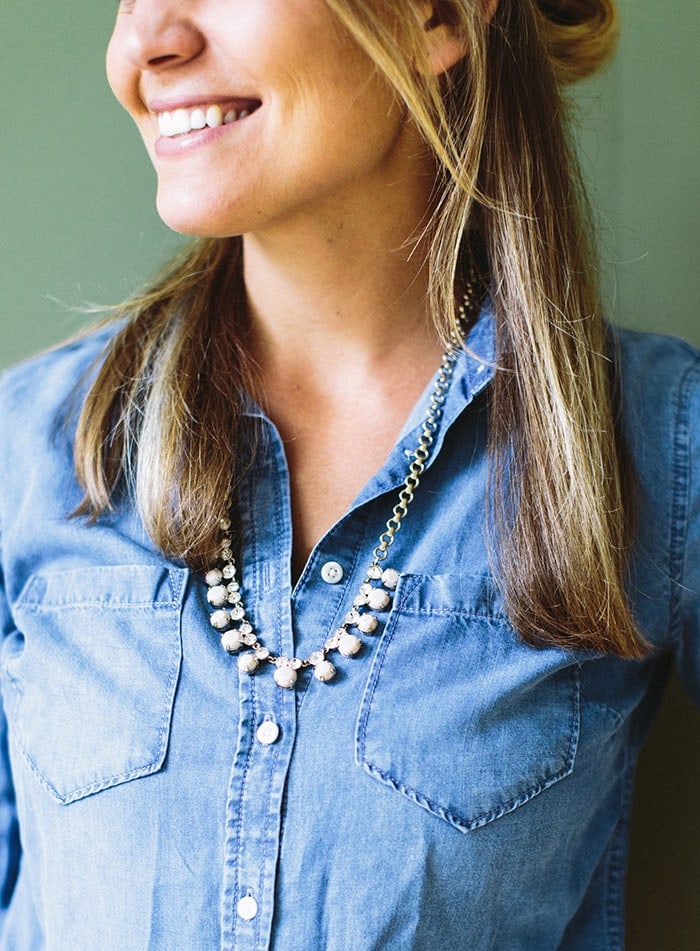 Some of my favorite styles and brands include:
Photo credit: The AMAZING Brooke Alexandra Photography.
I'd love to hear some products you guys are excited to start wearing this fall!