I post a lot of my outfits (fitness and everyday) on Instagram, but I thought I'd bring the party to the blog. I have a few rules when it comes to shopping. 1. It has to be on sale and 2. It has to be comfortable.
Easier said than done, I know.
I love love love fitness clothes and live in them day in and day out. I know this isn't always the most professional thing to wear, but I am particular in the fitness clothes I purchase. I am sort of a brand whore for lack of better terms. I love Lulu, Saucony, Lorna Jane, Under Armour, and the list goes on. Most of my cute, every day clothing is either from Target or Loft. Two places where you can score a bad a$$ deal and that have really cute, flattering clothes.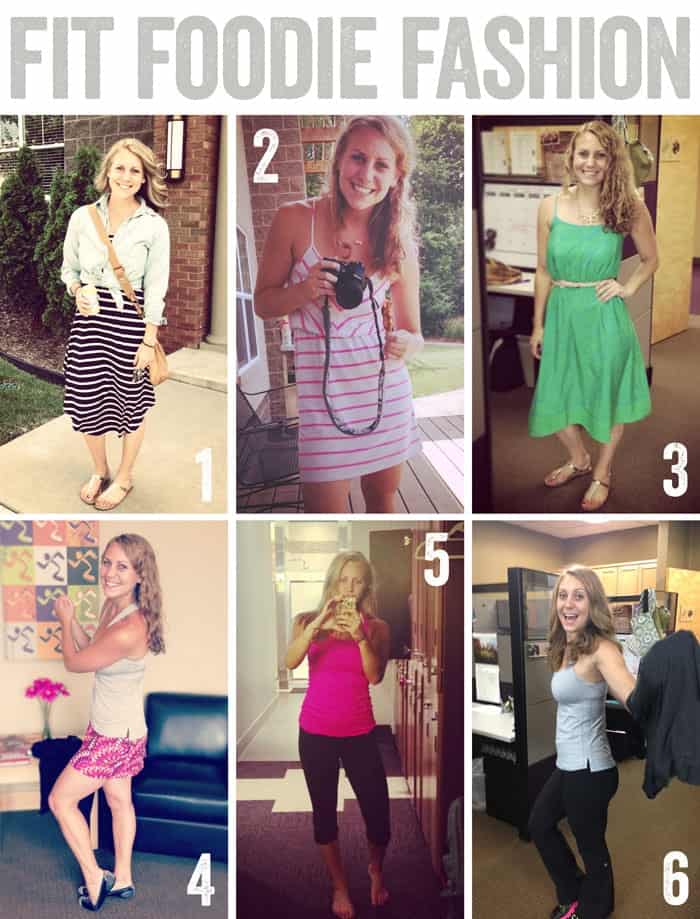 Outfit #1
Outfit #2
Striped Dress | Target | [Last Year] | $16.99
Outfit #3
Outfit #4
Track and Train Tank | Lululemon | Teacher Discount | Used a Gift Card | $52.00
Flats | Puma | $69.99
Outfit #5
Cool Racerback | Lululemon | Teacher Discount | $34.00

Crops | Under Armour | Nordstrom Rack | On Sale | $12.99
Outfit #6
What have you been rocking this summer?