Team! I am back in action this week on FFF after 14 days off from work. Minneapolis —> Chicago —> Mexico —> Milwaukee —> Minneapolis. I'm not going to lie, it feels good to be home and back in routine. I'm excited to be giving a Fit Foodie Finds business update in today's post because (pardon my French) shit's interesting. Before Davida and I launched The Blogger Project this summer, we used to frequently update you guys with FFF and THM biz happenings. Now all of this information is off of our blogs and living on TBP. These types of posts are really fun to write because it allows us to step back and see how much things have changed and grown over the past 12 months. Blogging is still such a new industry and it's been really fun to navigate things full-time over the past 2.5 years. I know that I personally find it extremely beneficial when other bloggers are open about their business and income strategy and that's one of the reasons why I share this information publicly. It's not to show you how much money I make, but rather to put it out there and let the world know that ordinary people can live their dream. After you read this beast of a post, check out Davida's. Her growth this year was INSANE.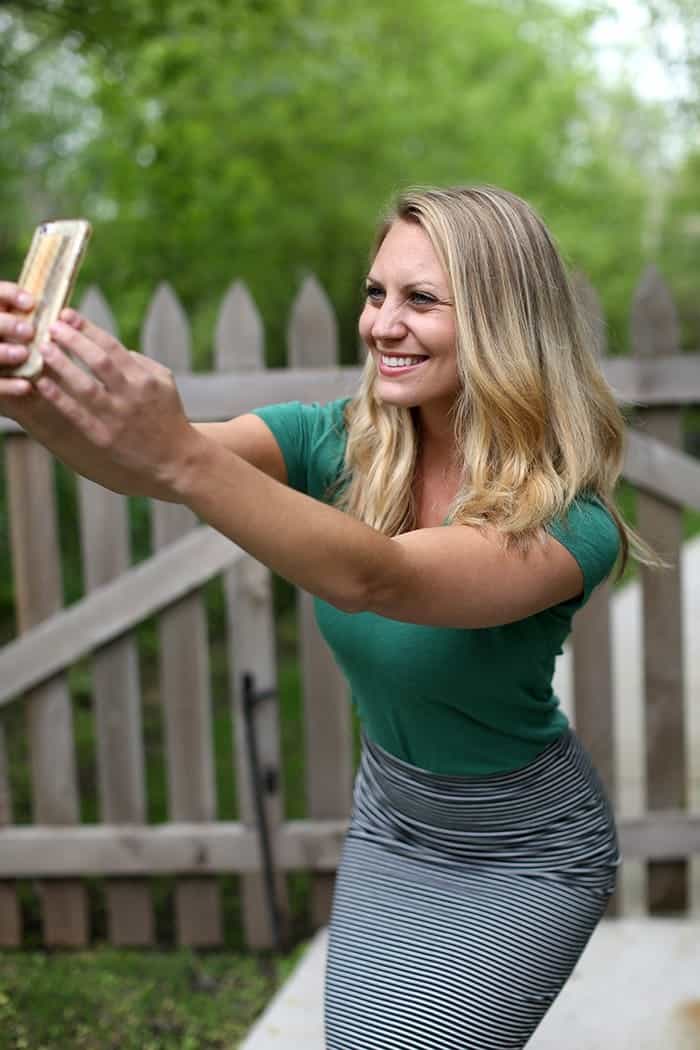 Blog/Traffic Growth
It has been one hell of a year for traffic and growth on FFF. Last year I hovered around 200k page views for almost 6 months and I thought…this is it, I'm never going to get any bigger. Well on January 1st of this year, that changed. Most blogs see a HUGE slump in traffic during the summer (which is true for me) and a HUGE jump in traffic during the holidays. Because I am a HEALTHY food blog, I do not see much of a jump in traffic during Nov-Dec. However because I am a HEALTHY food blog, I saw a giant increase in traffic right after the first of the year. What are people searching for? HEALTHY RECIPES! In January I doubled, jumping to 400k page views and haven't stopped growing since. Right now, I am hovering around 650k page views with hopes that this number will continue to grow into early 2016.

In total, Fit Foodie Finds has accumulated 6.5 million page views so far in 2015 compared to 2.8 million page views in 2014. That's some pretty solid growth if you ask me! So where are people coming from? Here are Fit Foodie Finds' top sources in 2015…
Pinterest
Google
Direct
Facebook Mobile
Yummly
Buzzfeed
Greatist
Feedburner
FitFluential
Facebook Desktop
For the first time EVER…Pinterest topped Google in referral traffic. Looks like people are bypassing Google and going right to Pinterest when it comes to searching for recipes and workouts. Fun fact- I did a senior paper on Pinterest and always had a hunch that it was going to be something more.
Before we move on, I wanted to give some pointers on how to increase blog traffic. I wrote a whole post on it over on TBP, but I'll brief you on a couple of different things I focused on in 2015.
1. Quality of Content- When I look back on posts from 2010-2013…I cringe. The quality of my content just wasn't up to par for huge traffic growth. My recipes weren't tested (at all…EEK) and I was still learning how to use my camera. When I started running FFF full-time, one of my goals was to ONLY produce content that I was 100% in love with. If this meant backing off on the amount of content I was posting to make sure it was really great quality, then so be it. I think this strategy has really paid off because a lot of the posts from the past few months are ranking to be the most successful this year.
2. Consistency- I'm not necessarily saying the more you post the more page views you will have, but having a consistent posting schedule is going to help keep your site flowing with content AND help develop your Google footprint and boost traffic. In 2015, I posted 2-3 recipes each week with with an additional lifestyle/fitness/round-up post averaging out to around 3.5 posts/week.
3. Type of Content- How interesting is your content? How relevant is it? How sharable is it? These all factor into the amount of traffic your website is going to get. I wrote a great post on TBP on Evergreen vs Everred content and why you need both on your website.
4. SEO: Before this year, I didn't really pay any attention to SEO at all. One of my goals in 2015 was to start properly filling out my SEO Plugin (I use Yoast) and make sure that all of my photos are optimized to be shared on the web (especially Pinterest). I even went back and updated all 1,000+ posts. While I can't give 100% credit to just SEO, my Google traffic skyrocketed in 2015! I saw a 107% growth in just 12 months.
Team Fit Foodie
Not only did traffic grow steadily in 2015, but so did Team Fit Foodie! I have been so lucky to increase FFF not by just 1 person but 2! In January of 2015, I brought on the amazing Linley who helps with FFF's social media, email responses, and everything in between. She is pretty much the star of FFF's Snapchat and has been an absolute joy to work with. In October of 2015, I hired on Emily as FFF's brand manager. She's taking care of all FFF partnerships and contracts. She's also plays a big role in FFF's strategy and will continue to help develop FFF's brand and content strategy with me in 2016! Have I mentioned that having a team is soooooo much more fun than a one man show?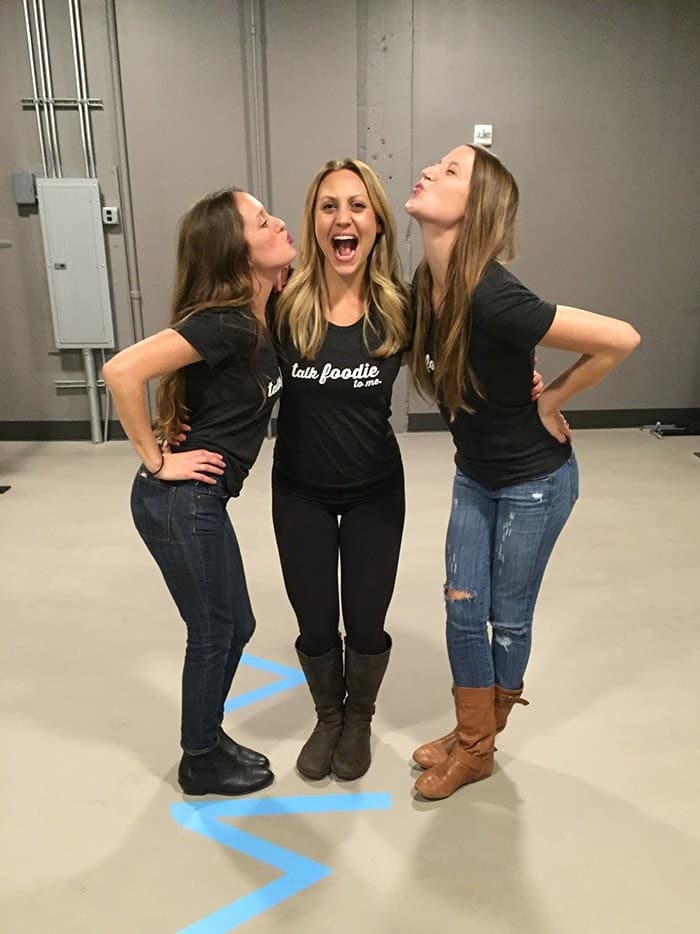 Social Media Growth and Strategy
Ohhhh social media you are a powerful, powerful beast. I've said this before and I will continue to preach- you can have an AMAZING blog that is beautifully designed and filled with incredible content, but if you are not properly sharing it, none of that matters. Having a strong social media presence and strategy is key to any successful blog. In the past 12 months I've really taken some time to develop strategy, which has helped me increase my overall social media following from 35k to 91k <—that's almost triple!
Let's take a look…
FACEBOOK
Dec 2014: 12,025
Dec 2015: 21,776
Facebook has been a really interesting platform to watch develop over the years. I remember when there was no newsfeed (WHAT?!). Today Facebook has an algorithm that makes it really difficult for the majority of followers to see anything that is posted unless it somehow goes viral. Sometimes barely even 2% of my Facebook followers see a single post.
With all of that said, I've still seen some amazing growth in FFF's Facebook following in 2015. I saw an average increase of 815 new followers per month. I also saw a 649% traffic increase to my site from Facebook. This HUGE number is a combination of my own facebook page growth as well as a handful posts being shared on a variety of different large facebook pages.
INSTAGRAM
Dec 2014: 7,445
Dec 2015: 33,156
I don't really look at Instagram as a huge traffic driver to Fit Foodie Finds because they still have not implemented hyperlinks. However, I think that Instagram is crucial for brand strategy. Instagram is a microblog in itself. Some people don't even know I have a blog and think that FFF is just an IG channel (cray, right?!). Anyways, I love Instagram because I can see a direct correlation on Pinterest from what I've posted on IG. People are going to FFF and searching for what they saw on this channel and then Pinning for later. Operation success. I also find it to be a great channel to interact with readers and recipe-makers. It's so fun to see FFF creations all over Instagram. Again, operation —> success.
This year I started using the app, Latergramme, to schedule out all of my Instagrams. I can manage multiple accounts from this app and schedule directly from my desktop. LIFE SAVER. I pull images right from FFF and upload directly to Latergramme. There's mixed feelings about posting DSLR quality-photos on Instagram as opposed to i-Phone photos, but I am all for it! I think it makes my IG feed look professional and branded. It's also helped me grow my following by over 25k followers in 12 months.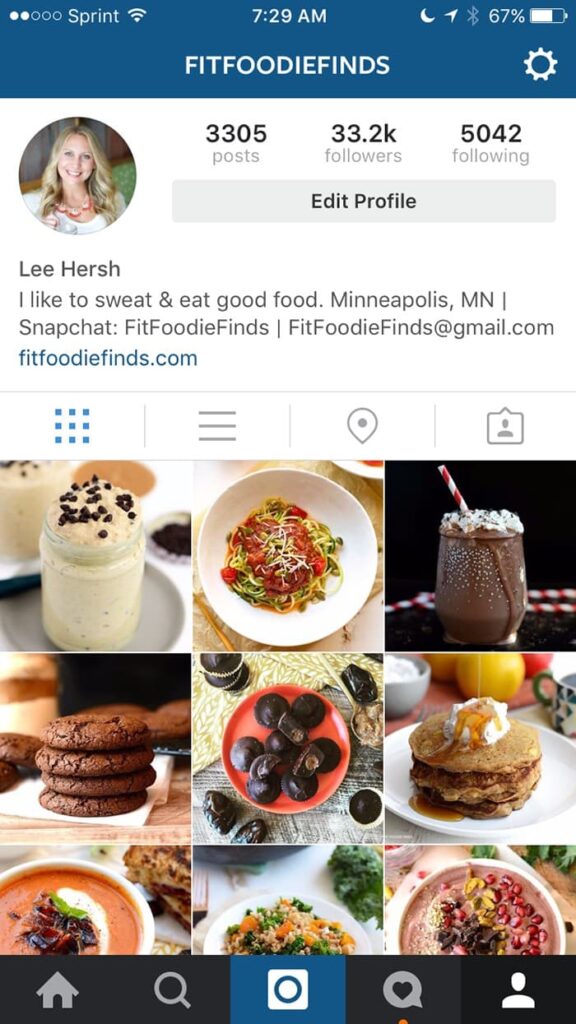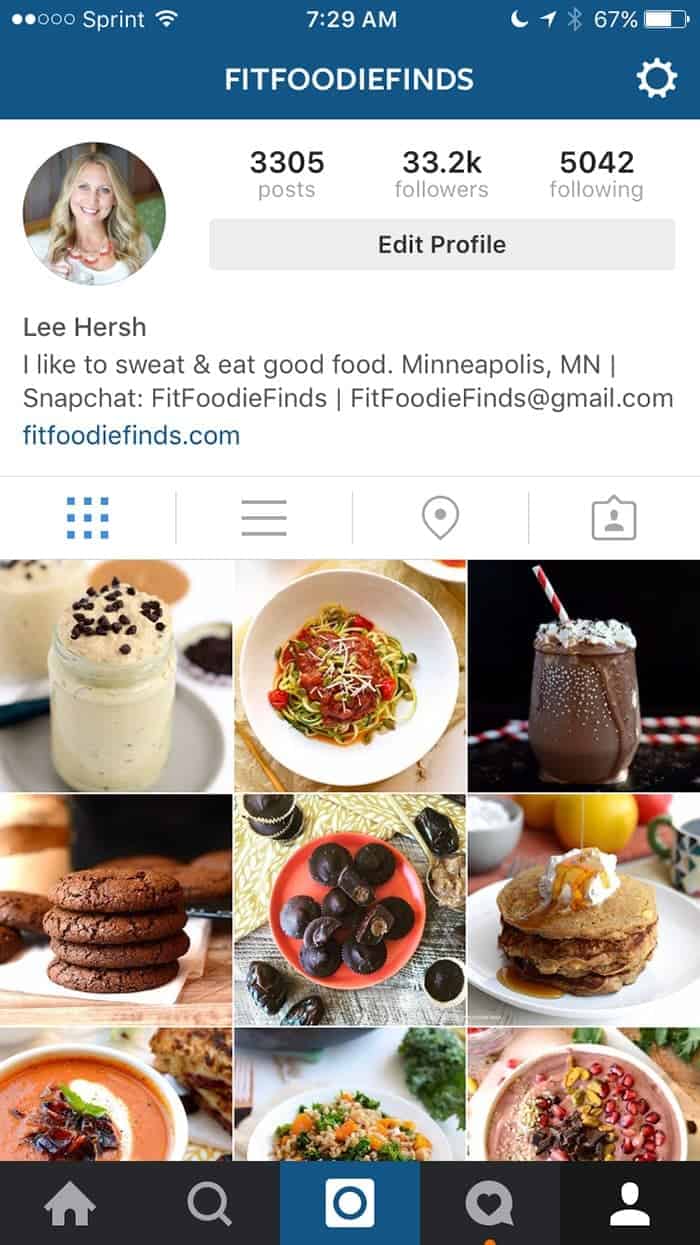 PINTEREST
Dec 2014: 13,331
Dec 2015: 29,650
If Pinterest disappeared I think I would have a mental breakdown. As FFF's largest traffic driver, Pinterest is a top priority when it comes to strategy. People are going directly to Pinterest and using it just like a search engine. Why use Google when you can use a beautifully, organized platform that's going to get you what you want in a single click. Interesting…right?
Early this year I began using scheduling tools in order to save time and have a steady flow of content circulating on Pinterest at all times. I wrote an AWESOME Pinterest strategy post over on TBP. If you have any interest about that…it's a great read. One major change that was made on the Pinterest platform that has actually benefitted me, is the implementation of an algorithm. This means that the newsfeed is no longer real time. Pinterest is pulling content for you based off of who you follow, what's popular, and what they think you might like.
TWITTER
Dec 2014: 5,641
Dec 2015: 6,345
Blahhh. I don't really have anything good to say about Twitter. I really only use it to push Instagrams through and retweet other people that have tagged me. I know a lot of people LOVE Twitter, but it's not a priority for FFF because it's just not visual enough for the content that I produce. I only had a small increase increase in following, which was to be expected due to the lack of time and effort spent on this platform.
SNAPCHAT
Dec 2014: 0
Dec 2015: 650
Snapchat is my new best friend. I downloaded the app right when it came out years ago, but didn't really start using it until about May as a business tool. It has done SO MUCH FOR MY BRAND. Snapchat is the one platform where I feel like I am most me. It's not curated or planned. It's real time. It's raw. Snapchat allows me to have a little personality and helps my weirdness shine. I love it because I know people are watching. I get comments on the blog and IG with references to something they saw on Snapchat.
Oh! I almost forgot to mention. Move it Monday and Fun Fact Friday evolved because of Snapchat. Don't know what I'm talking about? Check me out —> FitFoodieFinds

Income Growth
I am really happy with where my overall income ended up in 2015! My goal was to double last year's revenue and I crushed it. With the growth of my traffic and social media following, I have been able to almost quadruple my prices from December of 2014. It's been an adventure to try and navigate pricing when it comes to both sponsored content and freelance work. The industry is constantly evolving and I am very thankful that brands find value in what I do. Quality of content + size of blog and social media following both play a HUGE factor in how much value you bring to a bran, which ultimately leads to what you can charge.
Streams of Income
I have 4 major streams of income. Sponsored content comes out at the top at almost 60% of all revenue. Right now if you looked at my pricing guide for how much I charge for a single sponsored post on FFF, you're looking at around $2,4000. This number varies depending on the size of the campaign and brand. Ad revenue comes in 2nd at 30%. I like to call this passive income becuase I don't really do anything with my ads. I work with a third party, Adthrive, who fills my ad spots and manages everything for me. Income varies each month anywhere from $2,400 – $3,800 depending on traffic and CPM rates. Freelance work is like a bonus for me. I love doing it and it's great extra cash. Affiliate income is a newer stream of income and I'm still working on increasing this sector.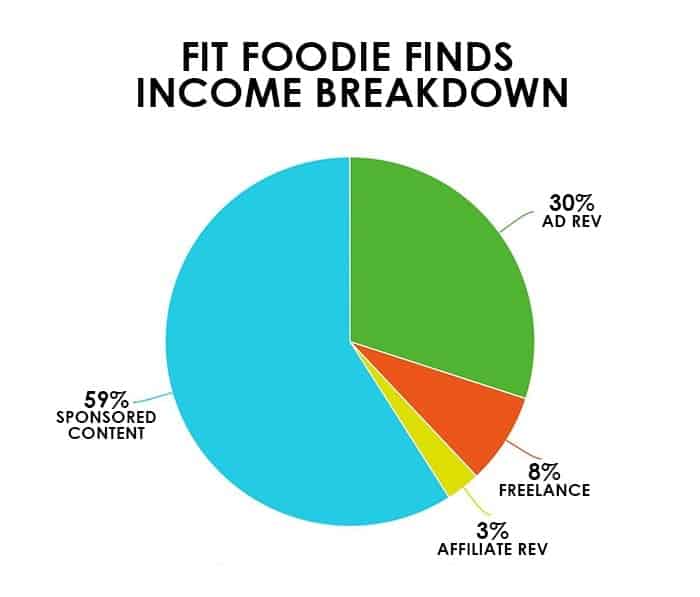 One thing that I am learning as my business grows is that it takes money to make money. This year I made some major investments into the business. I rebranded and redesigned the site and also hired on 2 team members. Money well spent if you ask me!
*If you are interested in learning more on how bloggers generate income, read this post called How to Make Money Blogging that I wrote on The Blogger Project.
Brand Strategy
Brand strategy was a huge focus in 2015 for Team Fit Foodie. I've said this before and I will continue to say this time and time again. The way your brand is portrayed visually MATTERS. The first thing someone sees when they come to your website is your logo and web design. This factors into whether they stay and if they will come back for more. Even though I did a small redesign last year, I wasn't 100% in love with how my logo and website looked. Things were a little too whimsical for me and my website wasn't as user friendly as I would have liked. In May, I decided to hire on a talented designer to give things a major facelift. I added in a static homepage and made the usability of my site much easier. I'm also obsessed with the branding, which is obviously the most important.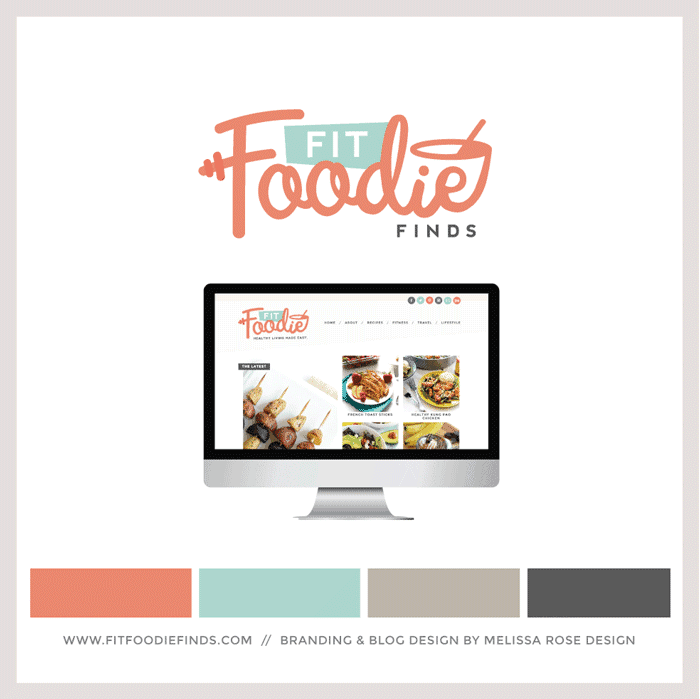 You may not know this, but I am "attempting" to slowly transition FFF into a well-rounded food AND lifestyle blog; meaning that the content that I produce is not going to be largely skewed food anymore (still skewed, but not as much!). I want Fit Foodie Finds to encompass all things lifestyle and have a large variety of content. With that said, recipes really help fuel my traffic numbers, so I foresee it being the largest chunk of content.
In order to progress into the lifestyle space I've been implementing a few different things on FFF.
Because I have so much recipe content on FFF (over 5 years worth!), I would have a steady flow of traffic even if I stopped blogging as a whole. This is why I feel comfortable decreasing recipe posts and increasing posts that don't necessarily drive as much traffic or "live" as long. I'm obsessed with food along with about 100,000 other things and FFF is a great platform for me to be able to share those things.
Content Strategy
Whenever I explain what I do to someone, I tell them I am a content creator. I make stuff and I share it. When I first started FFF, I had absolutely no strategy when it came to the content I posted. Today, that is verrrrry different. I take into consideration the seasons, holidays, trends, etc. Everything is thoughtfully planned out and analyzed. I have a content calendar and I plan at least 8 weeks out. Content creators want to be ahead of the game, especially when it comes to recipes.
One of my favorite things to do at the end of the year is to look at what FFF's top blog posts were. Why? Because the more I can analyze these posts and figure out why they were successful, then the more I can replicate the strategy into future posts on FFF. Here are FFF's top posts of 2015…
Homepage
They are all recipe-related. This doesn't surprise me. Taking a deeper look into my Google Analytics…there are a couple of things that have really helped my traffic stay steady and grow.
1. Round-Up Posts – 5 out of my top 10 posts are round-ups. This is a GREAT way to not only round-up some of the best content on the web and share recipes from my favorite bloggers, but to drive traffic to your website. Think about this title for a minute – "Healthy Quinoa Recipes." If you have never tried quinoa before, but just bought a pound of it…what are you going to Google? Round-up posts do amazing things for SEO. Give it a try. Just make sure you make a bad ass image that's pinnable 🙂
2. Summer Sweat Series – This is one of the coolest things I did in 2015 and was such a fun partnership with Ambitious Kitchen. Monique and I have both experienced the summer slump when it comes to traffic so we decided to do something that no other food blogs are doing. Develop a fitness and nutrition program and offer it for free. What do we have to lose? NADA. This not only helped us generate some extra income (we partnered with some awesome brands), but keep traffic flowing during the summer months!
3. Overnight Oat Week – Hot damn do I love overnight oat week and apparently so does everyone else! I have done branded weeks in the past, but Overnight Oat Week just hit it out of the park! I knew I wanted to try and do a 7 day series, where I posted a recipe every single day and then a larger round-up on the 8th day with all of the recipes. Why? Well, I know that round-ups already do really well on FFF and if all the recipes are from my site, then WAHOO! I asked myself- what are my favorite kinds of recipes to make and what always does really well on FFF? The answer. OATMEAL. Check this out. From May-December, the Overnight Oatmeal round-up has gotten over 360k page views and many of the singular recipes have over 50k page views. Cray right? I'm already gearing up for round 2 in 2016. Hopefully this time I can get it sponsored and make some extra dinero.
Other Exciting Things!
Davida and I have been so grateful to be part of such an amazing blogging community where we share and mentor each other through this crazy business. Earlier this summer we started a series on TBP called Coffee Chats, where we take 20 minutes to chat with a few bloggers each month on anything they want. We got such great feedback on this program that in 2016 we will be offering TWO mentorship spots to THM, FFF, and TBP readers (fo free!). One spot will go to a reader who wants to start a blog and the other to an established blogger looking for mentorship to grow their blog. Davida and I will together mentor both of you through the year to help you achieve your blogging goals. All you have to do is:
We absolutely wish we could mentor every single one of you, but since that would be impossible, we thought we'd offer you guys the next best thing. Tons of people set health and wellness goals for the new year, so we thought, why not set blogging goals? To get you off on the right track, we are offering a month-long e-course/challenge over on The Blogger Project that's all about blogging and growing your blog.
The course is tailored towards both new bloggers (those who are just thinking about starting to those who have just started) and experienced bloggers. You know all of those big blogging plans you have but never get to? This course will encourage you to tackle those goals. It's full of important info, from photography to design to SEO and everything in between. To get more information on this awesome challenge, sign up for the e-mail list HERE.
Okay I think this is the longest blog post I've ever written! Seacrest, out.