Fun Fact: Did you know…that when I started FFF I had every intention of going to restaurants and ordering the healthiest thing on the menu and then blogging about it?
That happened…never.
Everything happens (or doesn't happen) for a reason, right?
I decided to make FFF live up to its name by starting a series. Every Friday I will chose a theme and share recipes that inspire me. First up- PUMPKIN! Click on the links below the photos to get the original recipe.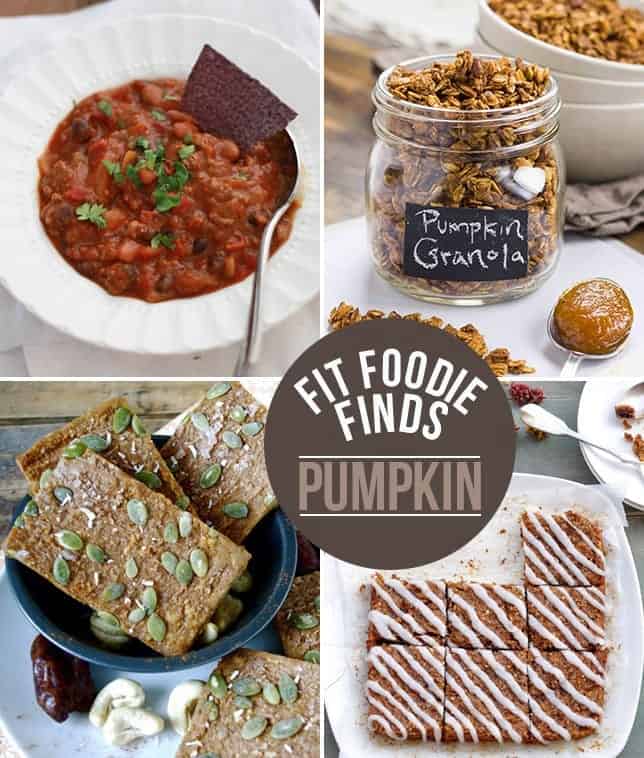 Pumpkin Chili via One Lovely Life
Pumpkin Butter and Brown Butter Maple Pecan Granola via Veggie and the Beast
Pumpkin Pie Energy Bars via Nutritionist in the Kitch
Vegan Pumpkin Orange Spice Squares via Anja's Food 4 Thought
What is your all time favorite pumpkin recipe? (share the link in the comment section below!)