Want to know what excites me? When I'm traveling and I find a hotel gym that has dumbbells. Even better…KETTLEBELLS. It's the the BEST DAY EVER when this happens because I feel like I get a much more effective workout when I can incorporate weights into it. Don't get me wrong, I love bodyweight exercises, but when I want to get in and get out…weights it is!
In today's workout I combined 3 of my favorite moves: goblet squats (lower bod), renegade rows (upper bod and core), and kettlebell swings (full bod). If you don't have a weighted medicine ball, feel free to use a dumbbell. Same with kettlebells- switch that bad boy out for a dumbbell and you're good to go!
Go all out for 20-minutes and do this full-body AMRAP: 3 moves, 20 reps, as many rounds as possible!
Pin or save on your phone for later!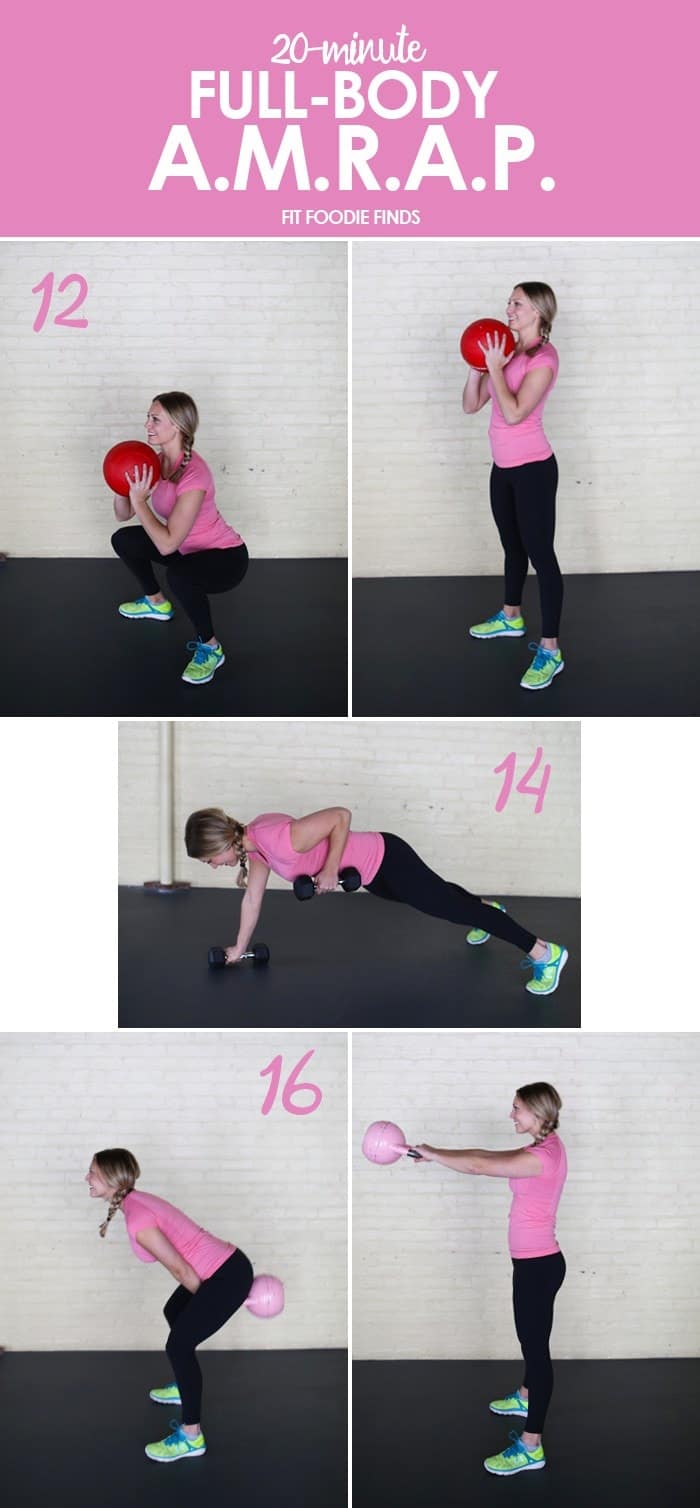 20-Minute Full Body AMRAP
Do as many rounds as possible in 20 minutes.
12 Goblet Squats (I used a 20 lb. weighted ball)
14 Renegade Rows (I used 15 lb. dumbbells)
16 Half Kettlebell Swings (I used a 30 lb. kettlebell)
Disclaimer: Please consult your doctor before starting a new fitness regime. You are participating at your own risk. Please modify if needed and listen to your body.