Grab your girlfriends, some good tunes, and throw yourself a dinner party with the most epic food and beverage spread!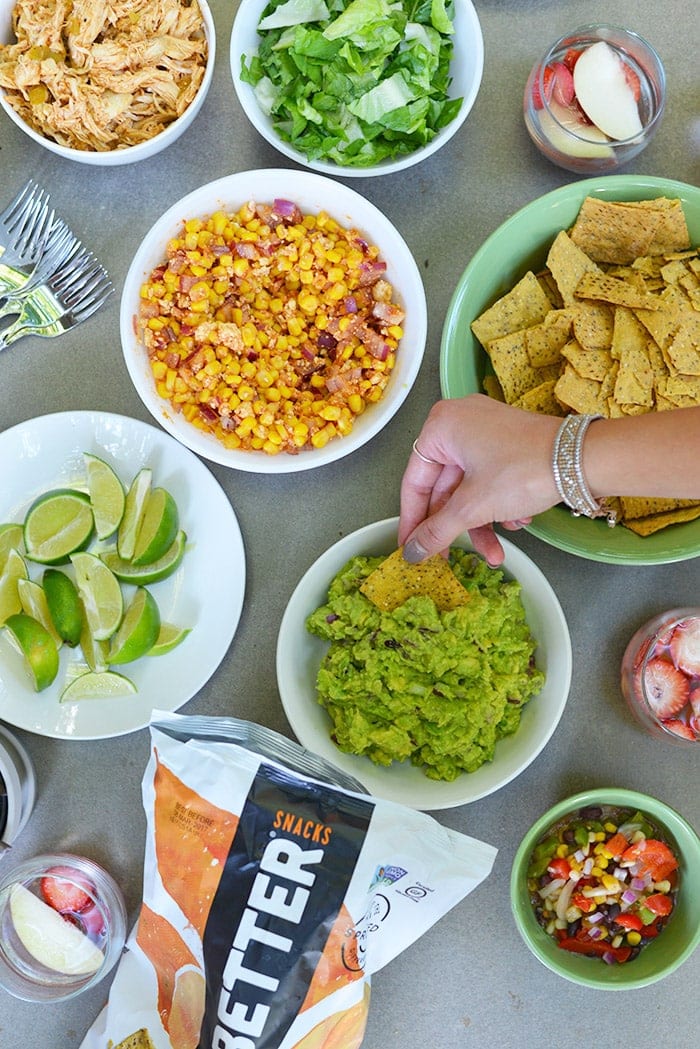 What do you do when all of the guys are at a bachelor party? THROW YOUR OWN DANG PARTY with all the girls and serve really good food and drink. I swear it is the summer of weddings for us. Mark and I have 4 weddings in September alone! Strangely enough, neither of us are standing up in any this year, which is kind of nice. A few weekends ago Mark and Sister Boy were both at bachelor parties (2 different ones), so my sister and I decided it would be a great idea to gather some of our girlfriends and have a little celebration of our own.
The cool thing about living in the same city as my sister is that we have a lot of mutual friends, so bringing everyone together is always fun. Michelle and Ben just moved into a brand new house last month and I am obsessed with her kitchen. It's the perfect place to entertain, which gave us another reason to throw a party!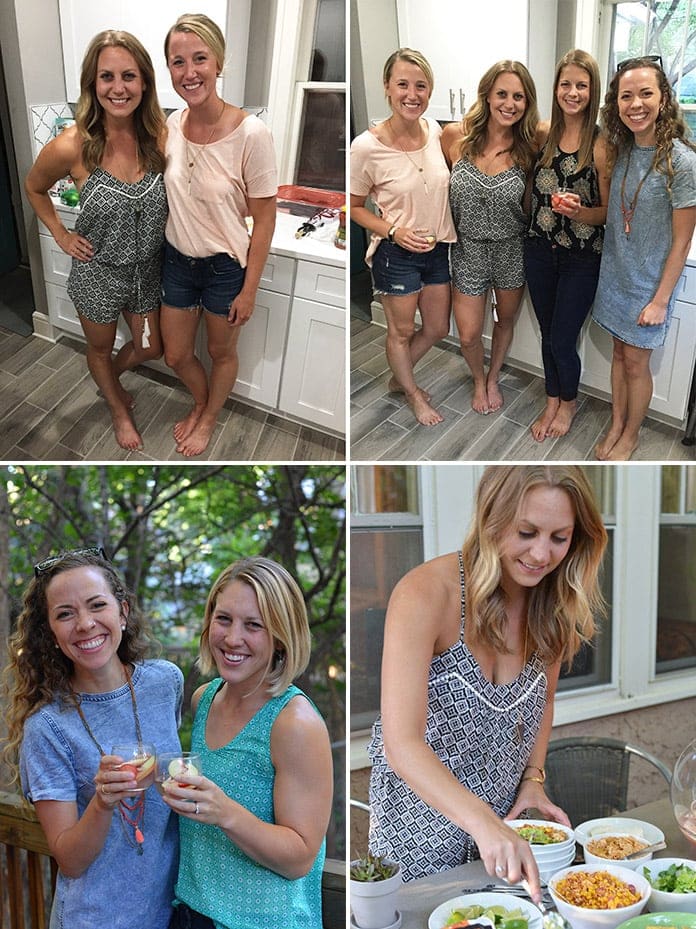 If you are wondering where my romper is from (I got lotssss of questions about it on Snapchat), I got it a few weeks ago from Romwe.com. $15.99 people, what a steal! I got a medium, but wish I would have gotten a small because it was a little big. Side note: if you have a long torso- this romper is for you!
I partnered with my favorite food on the planet, Way Better Snacks. Yes- I now consider chips my favorite food group. Seriously I can't get enough. I bring a bag to all parties I go to, on road trips, and when traveling. Anyone who has tried them has either said: I LOVE THESE CHIPS and buy them all the time or instantly falls in love because they have never tried them. If you follow me on Snapchat, you know that I legit add these chips to all meals that I eat. When in doubt, add chips. Why do I love them so much? They are made with sprouted whole grains and seeds and non-GMO ingredients…and are legit the best tasting chips I've ever had. If you are a Twin Cities resident..you're lucky because you can pretty much find them anywhere (Target, Whole Foods, Lunds, etc.). Speaking of the Twin Cities…I was recently on the WCCO Morning Show with Way Better Snacks talking about healthy snacking! Check out my segment —> HERE.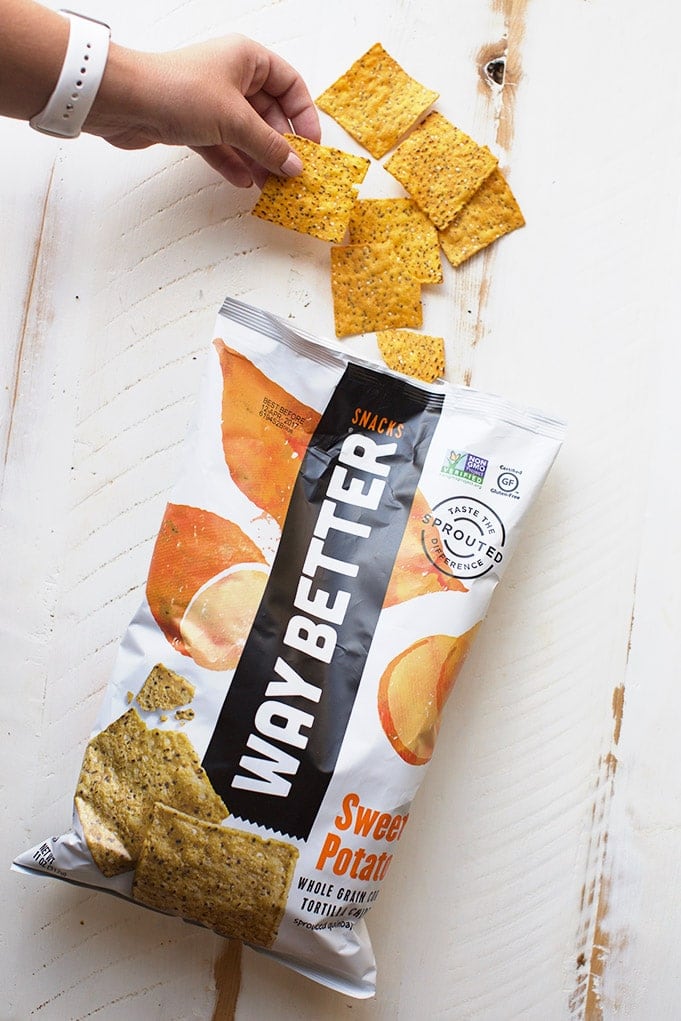 Okay, so this menu is insane! Check it out.
The Menu
Double Chocolate Peanut Butter Cookies (coming soon!)
PS: When I was at Target stocking up on chips for this party…I bought the last 4 bags. Just goes to show that everyone loves WBS.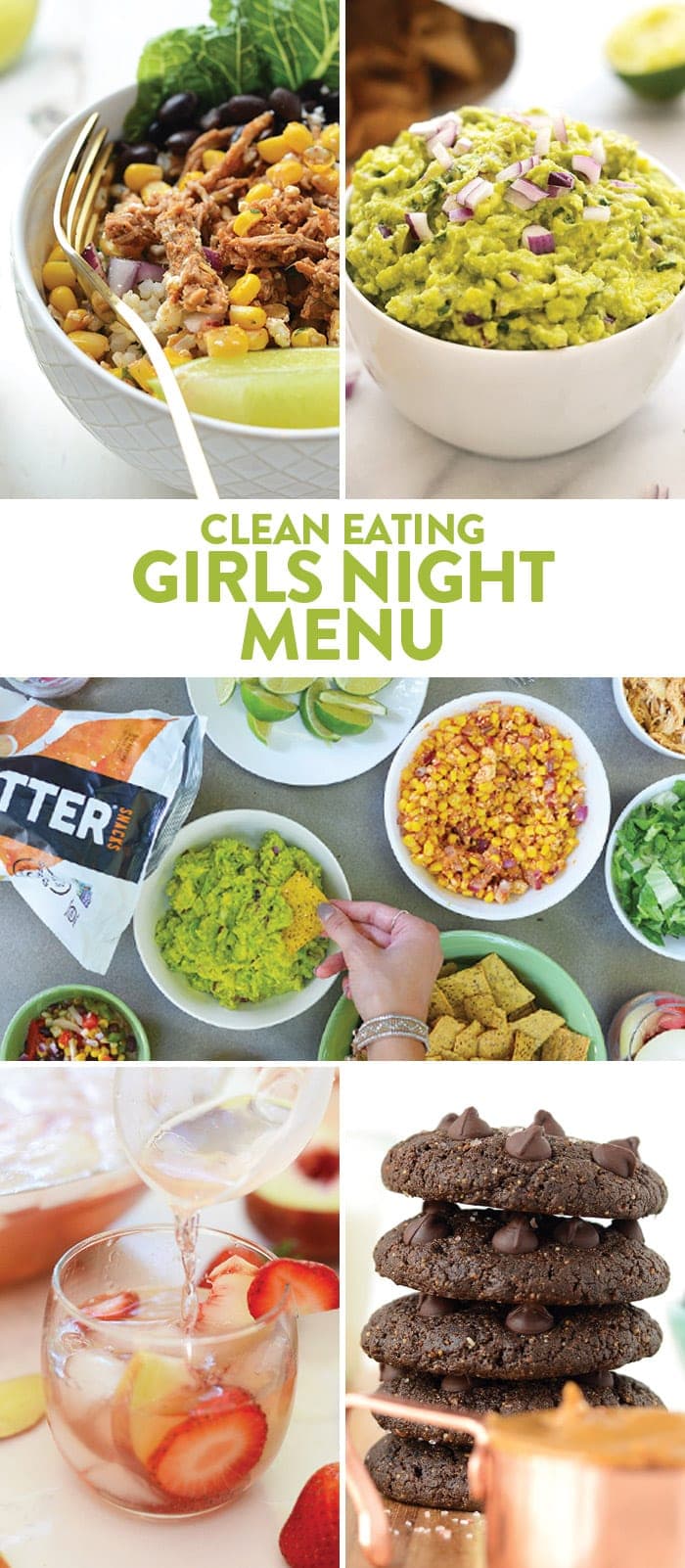 What. A. Spread.
If I could eat this every day, I would. Oh wait- I pretty much do…minus the sangria, which is a special occasion only affair. Honestly I didn't even use a fork for these bowls because Way Better Snacks make a great vehicle for getting the food right into your mouth sans flatware.
#CHIPGOALZ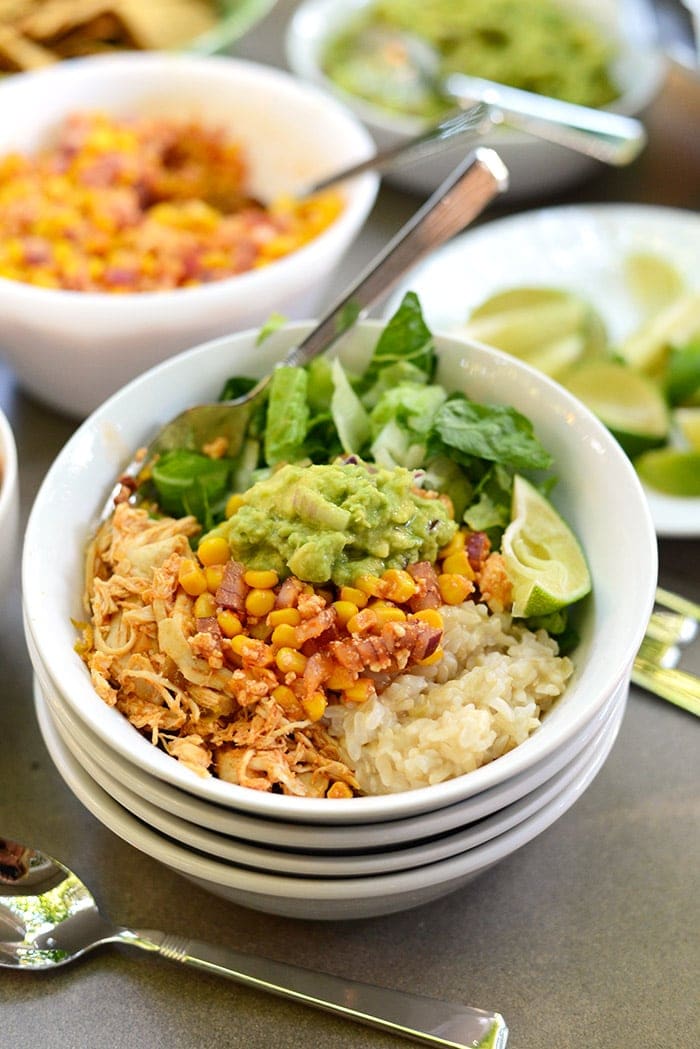 This post is sponsored by Way Better Snacks. I was compensated and all opinions are my own. Thank you for supporting my chip obsession and Fit Foodie Finds!