This Gluten-Free Apple Plum Crisp is a delicious, healthy dessert that will be come a fall staple in your household!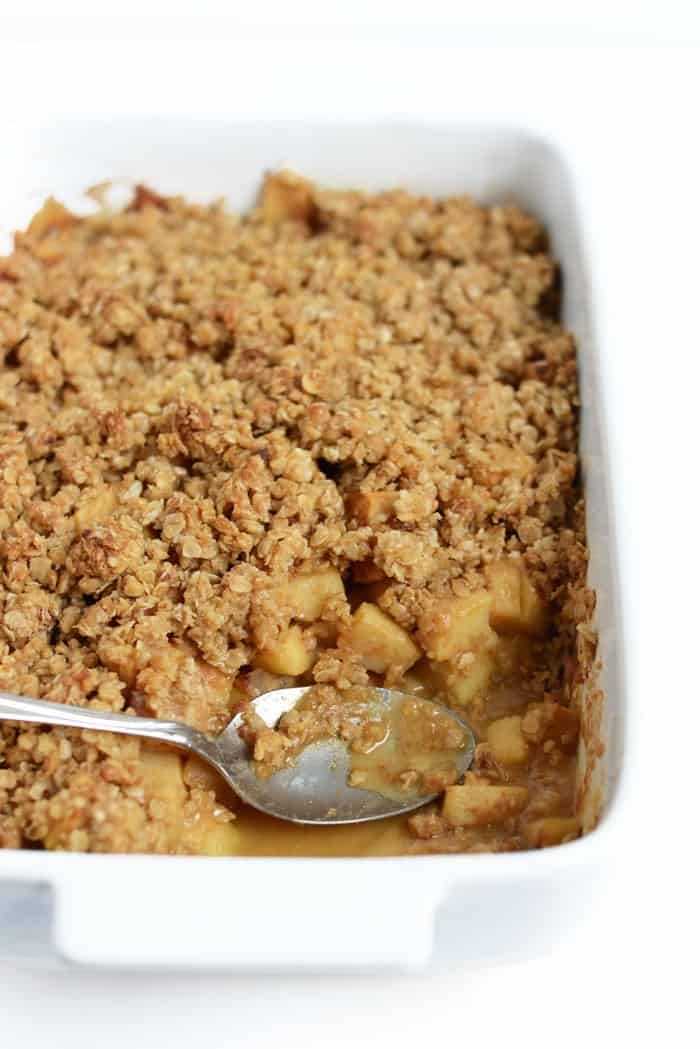 A little back story on this recipe. Blake and I had a last minute BBQ with some friends last weekend and I decided to whip up one of my favorite fall desserts. It was one of those things where I just kept adding a dash here and a sprinkle there and really didn't measure anything. At all.
Little did I know, that this would be the best dessert ever created and that I would have to attempt to remake it so that I could share it with you. Blake even asked me to make it again more than once. Uhhhh that's saying something folks :D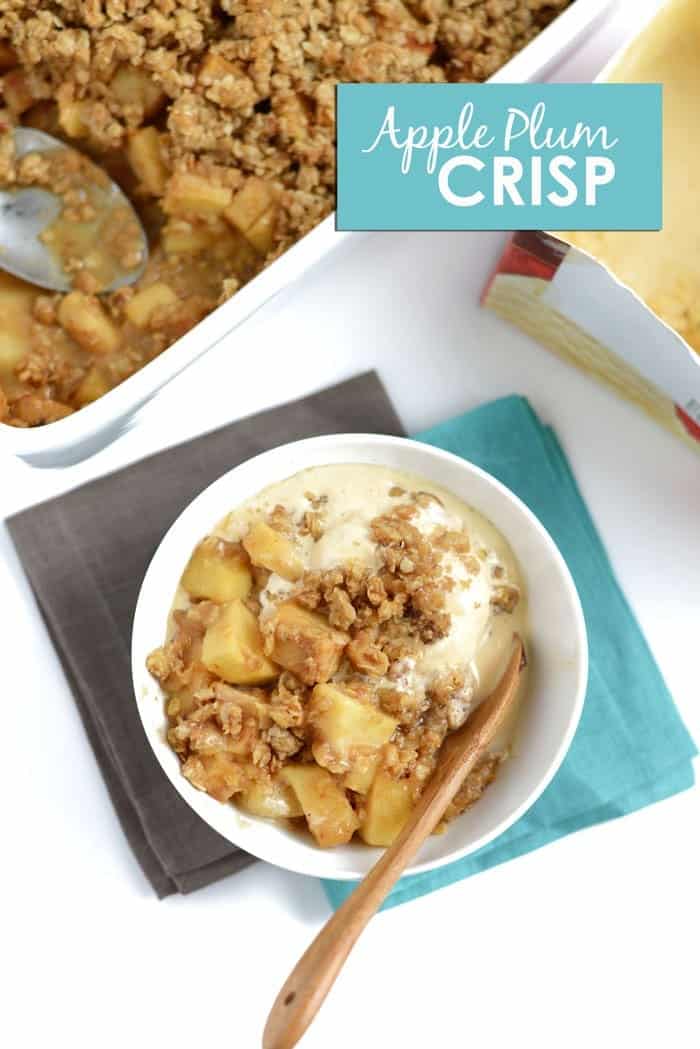 One thing MUST be noted.
Vanilla Ice Cream is an absolute MUST for this recipe. Hot + Cold = The best thing ever.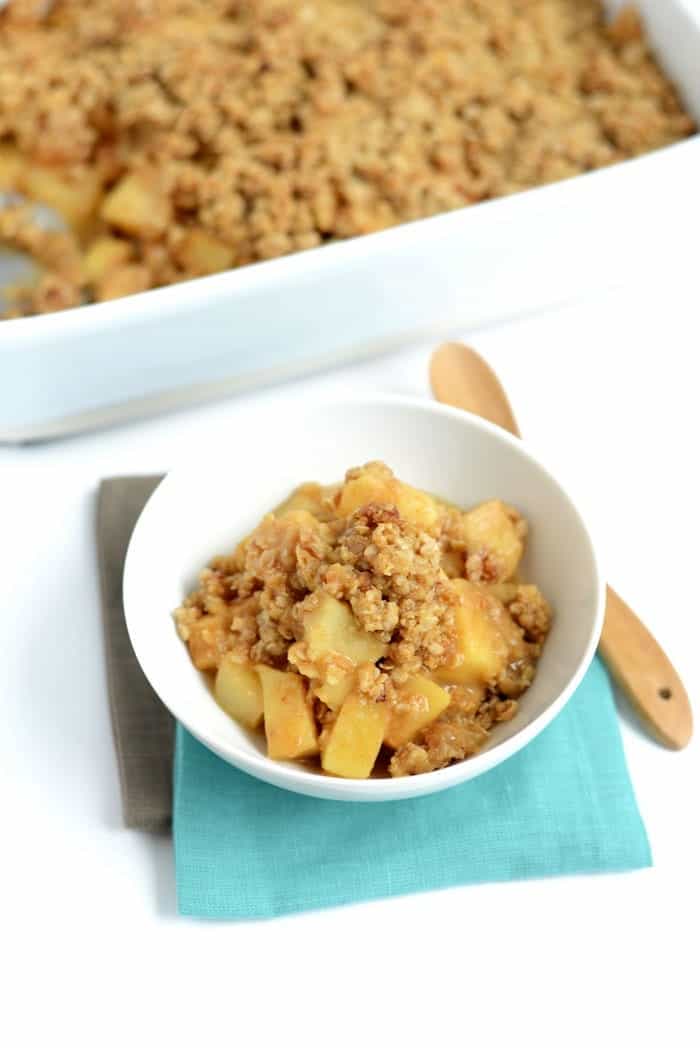 So, I have been waiting to post this recipe because today is a very special someone's birthday.
Davida
turns 25 today!! A big year for us 20 something year-olds. 1/4 of a century! I am celebrating 1,000 miles away with this glorious dessert. Don't worry Davida, I'll have an extra scoop for you. Same for
Arman
and
Alexis
.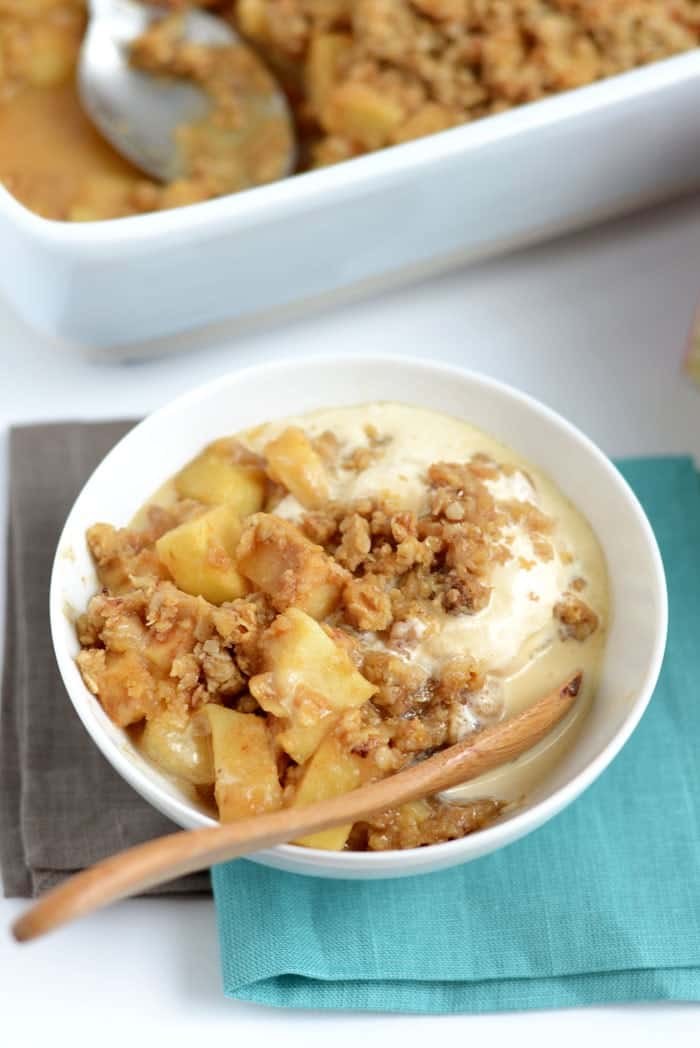 Speaking of Arman and Alexis. We had giant plans to do an extravagant post celebrating Davida's b-day and it was a complete fail on my end. But- if we all lived in the same place, I'm sure we would throw Davida one wicked 25th birthday party :D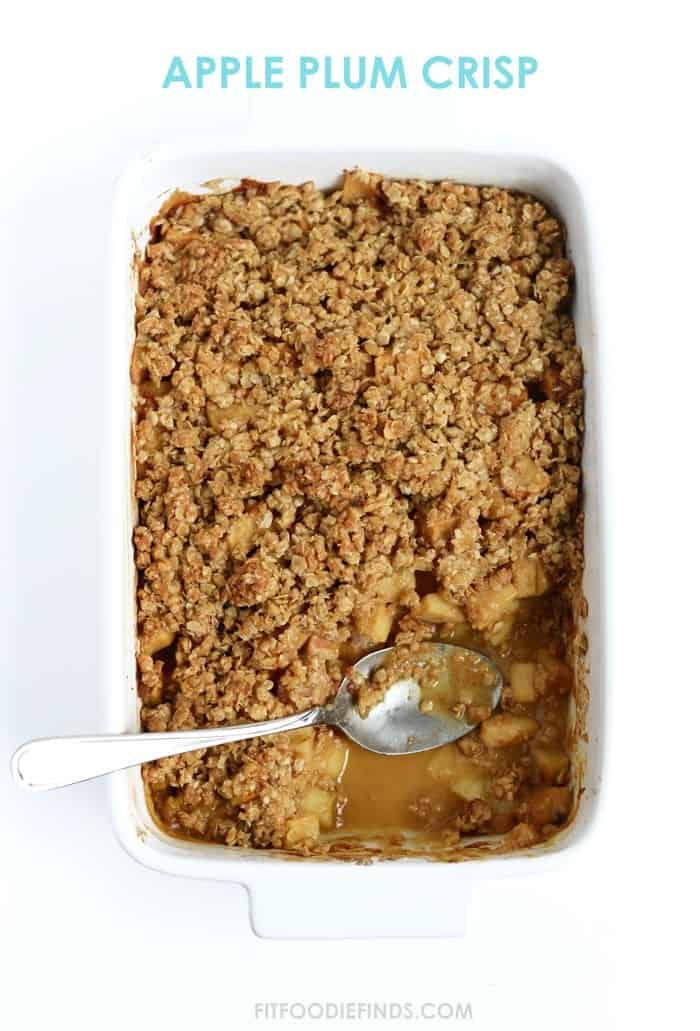 That included this Apple Plum Crisp.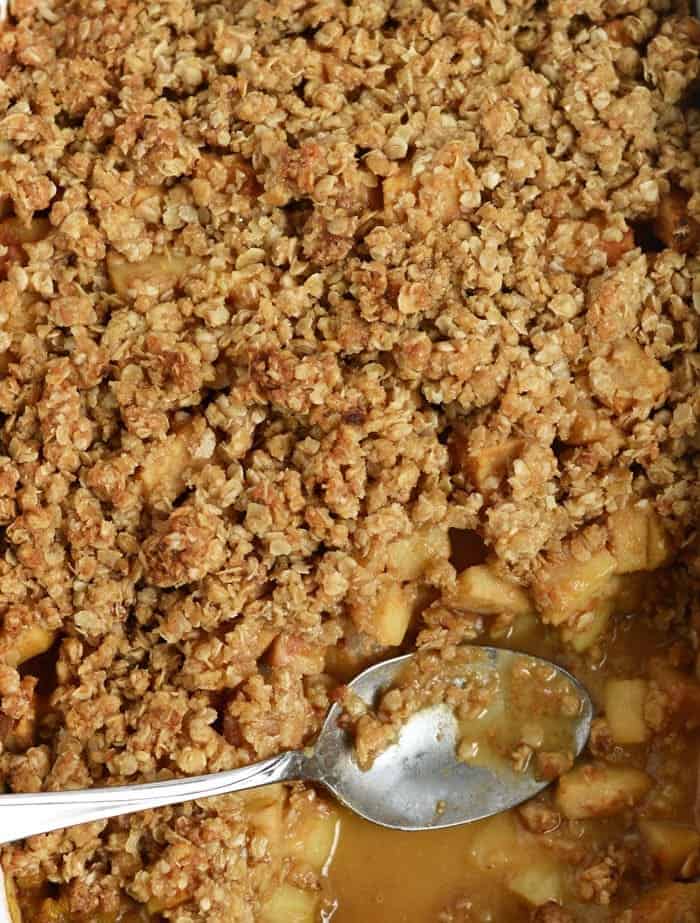 Recipe
Gluten-Free Apple Plum Crisp
This Gluten-Free Apple Plum Crisp is a delicious, healthy dessert that will be come a fall staple in your household!
Prep Time:

15 minutes

Cook Time:

45 minutes

Total Time:

1 hour
Ingredients
For the Filling
5

apples

5

plums

1/4 cup

gluten free flour

2 teaspoon

s cinnamon, ground

2 tablespoon

s maple syrup

1/2 cup

orange juice +

1/3 cup

, divided
For the Crumble Topping
1 cup

quick cooking oats, gluten-free

1/2 cup

gluten-free flour, I used Bob's Red Mill All-Purpose

1/2 cup

light brown sugar

1 teaspoon

cinnamon, ground

4 tablespoon

s butter, unsalted, melted

3 tablespoon

s coconut oil, melted
Instructions
First, preheat oven to 375ºF. Next, prep apples and plums by rinsing and patting dry and peeling the skin. Then, cut into bite-sized pieces. and place fruit into a large, ceramic baking dish.
Sprinkle in flour, cinnamon, maple syrup, and 1/2 cup OJ. Toss until everything is evenly coated. Set aside.
To make the topping, melt butter and coconut oil together. Then transfer into a medium-sized bowl and add in the rest of the topping ingredients. Mix until everything is combined.
Sprinkle topping on top of fruit making sure things are spread evenly.
Bake at 375ºF for 30 minutes. Remove, add a splash more of OJ, then bake for 10 more minutes or until fruit begins to bubble.
Nutrition
Serving Size:

1/8

Calories:

299

Sugar:

32

Sodium:

46

Fat:

12

Carbohydrates:

50

Fiber:

6

Protein:

3
Similar
I'm 24, how old are you?
Do you live in the same city as your best friend?