This gluten-free peanut flour banana bread is high-protein and and full of peanut butter flavor! It's made with whole ingredients and no refined sugar!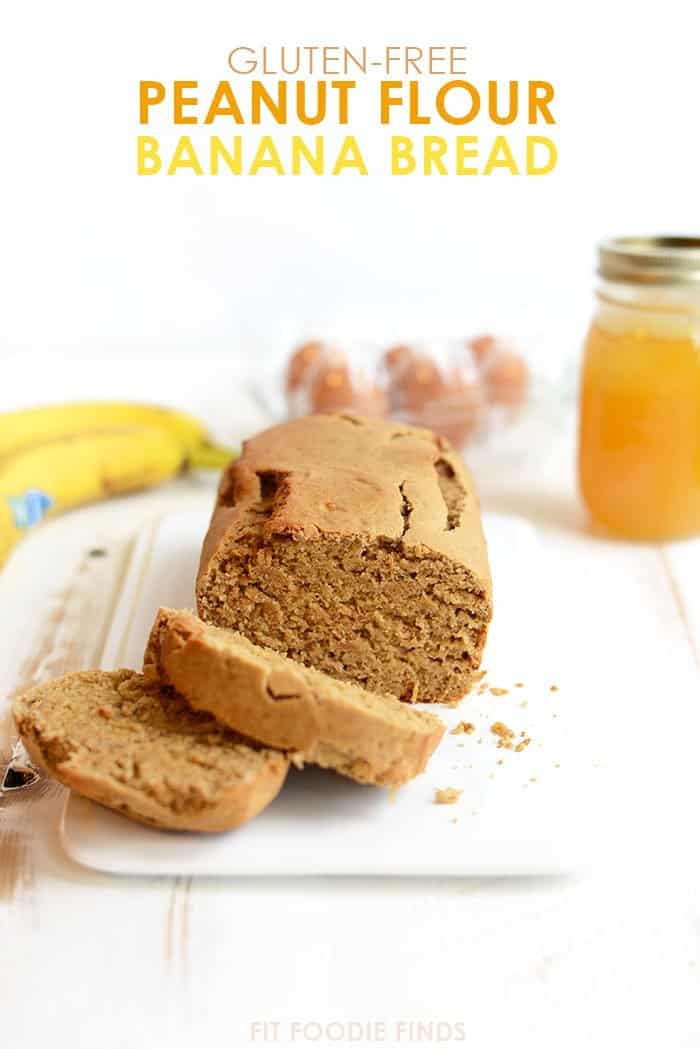 The day Trader Joe's decided to discontinue their peanut flour was a sad, sad, vey sad day. I went to two different locations and bought them out. It didn't last me very long. No, no it didn't, because I used to put that shit on everything!
I LOVEEEE peanut flour because it's a natural protein powder. Peanut flour is essentially de-fatted peanut butter. Same great flavor, WAYYYY less fat, and tons of protein. The exact product I use is called Peanut Flour Plus. I get it off amazon in a bulk bag. A lot of you may be familiar with PB2. Wellll, peanut flour is the same exact thing. I HIGHLY recommend, Amazon. You're going to get your biggest bang for your buck for sure!
I wanted to point out the nutrition label quick (Per 1/4 cup serving): 110 calories | 4g fat | 8g carb | 2g sugar | 16g protein.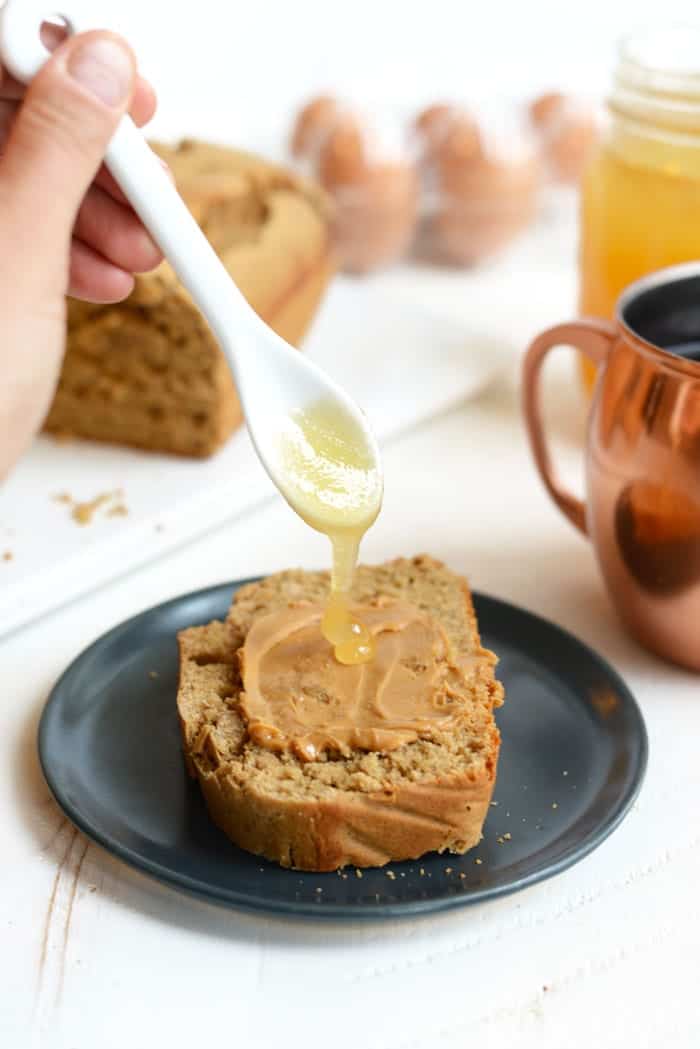 That's what I'm talking about! This bread is dense and moist at the same time. Just the way I like it!
Also- honey on this bread is. a. must.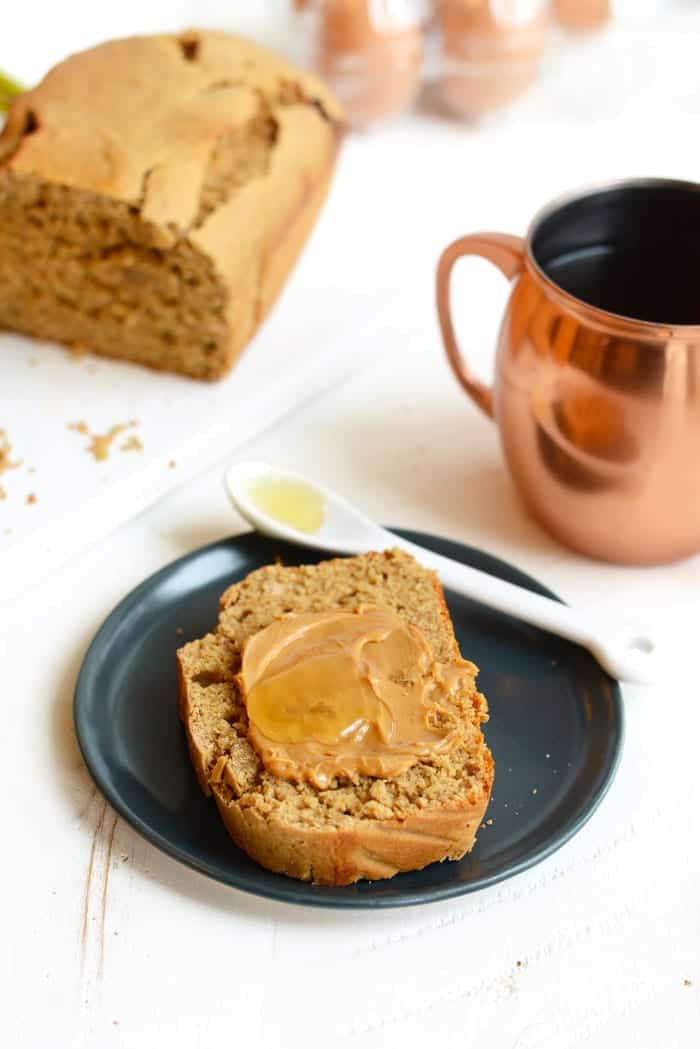 PS: How amazing are those copper mugs?
$9.99- Target. I love you. I'll take 2 and so will Brooke.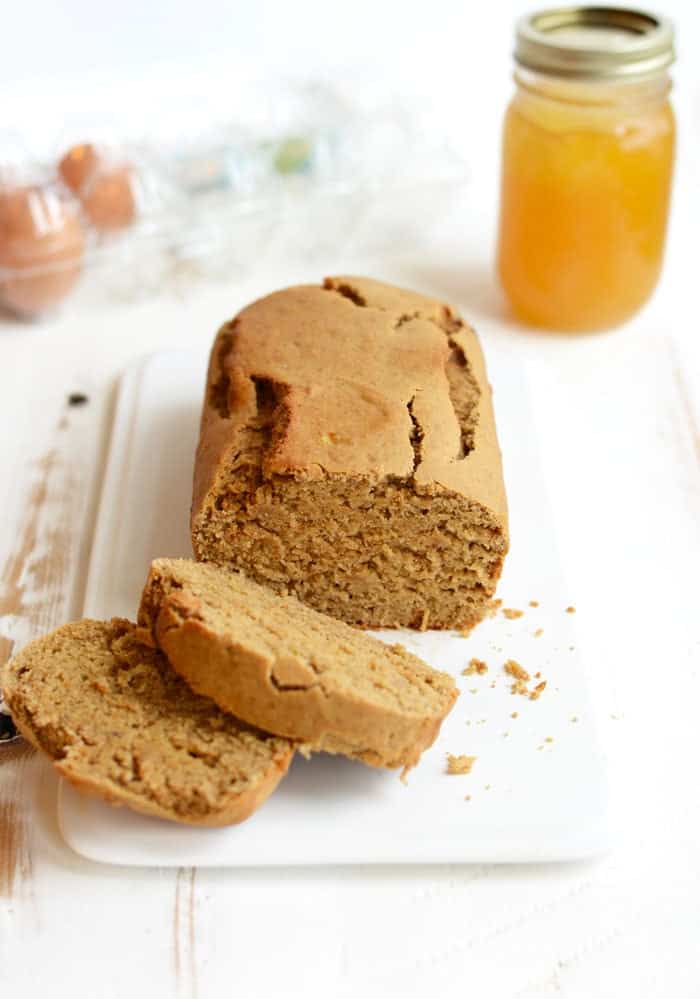 Recipe
Gluten-Free Peanut Flour Banana Bread
Prep Time:

15 minutes

Cook Time:

1 hour

Total Time:

1 hour 15 minutes
Ingredients
Wet
2

medium bananas, ripe

2

eggs, large

1 teaspoon

vanilla extract

3 tablespoon

s honey

3 tablespoon

s coconut oil, melted
Dry
1/3 cup

coconut palm sugar

1 cup

gluten free all-purpose flour

1 cup

ground oat flour

1/2 cup

peanut flour

3 teaspoon

s baking powder
pinch of salt
Instructions
First, preheat oven to 350ºF and line a loaf pan with parchment paper or spray with nonstick cooking spray.
Next, in a large bowl, mash bananas until they become liquid. Then, mix in the rest of the wet ingredients. Add in the dry ingredients and mix again until smooth.
Transfer batter into pan and bake at 350ºF for about an hour. Stop and check at 50 minutes (toothpick test!) and reassess.
Top with peanut butter and honey!
Similar
I did the freezer test. I wanted to make sure that you could freeze this bread and thaw for later.
It worked! I couldn't even tell it was frozen prior to eating it. #boomshakalaka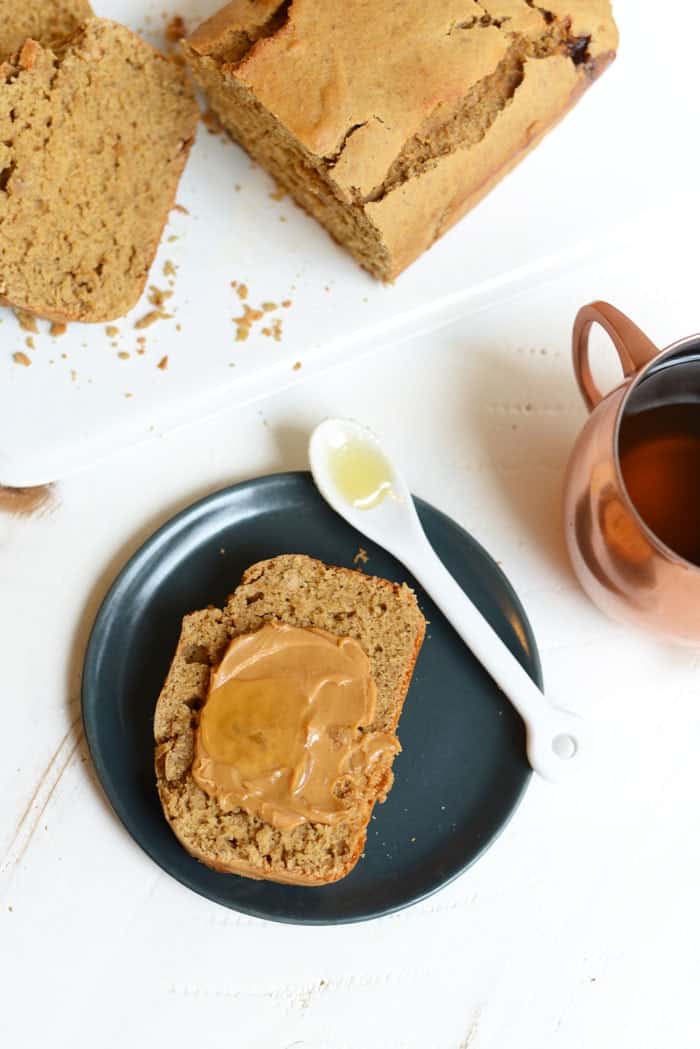 Are you a peanut flour lover? What brand do you use?