Hey team! Please meet Sarah Jane, blogger of The Fit Cookie. She has gratefully put together a delicious looking healthy recipe for FFF while I am away. I can't wait to try these cookies, they are similar to my energy balls, but with additional nummy ingredients. Enjoy!
We are quickly getting into the thick of summer and Independence Day is on Thursday. That came up pretty fast -where did the time go?? It hasn't been too hot around Wyoming (around 85° this week), but temps across the country have been setting new records (117°+ in Vegas!). With this big heat wave, I'm pretty sure it would be a considered a crime to turn your oven on. Wherever you are celebrating July 4th this week, you can keep your house cool with these No-Bake Chocolate Almond Macaroons.
If you are looking for a healthy and easy dessert recipe for July 4th, these are the perfect treat! These cookies are simple, whole-food, allergy-friendly, Paleo, and vegetarian (with a vegan option). You can even make these raw if you use raw ingredients. Have nut allergies? No worries! Just sub the almonds for pumpkin seeds or sunflower seeds and the almond butter for SunButter so you won't miss out on these cookies.
One of my favorite desserts is chocolate no-bake cookies! We used to make Eskimo cookies all the time when I was growing up, and I think I could have polished off an entire batch of those babies on my own!  Not that I ever did that…but I sure thought about it J These cookies are reminiscent of the Eskimo cookies we used to make, but without the oatmeal.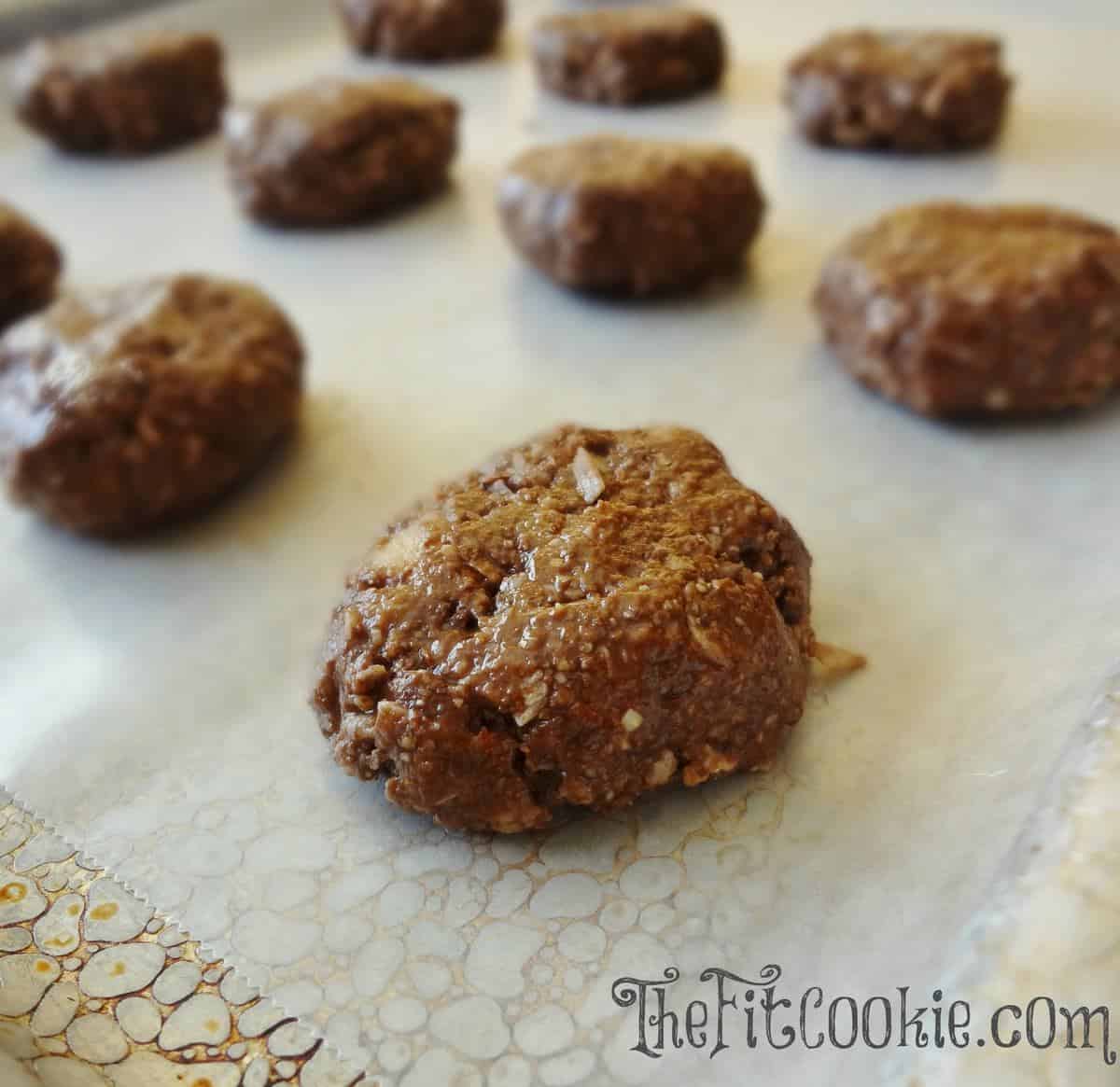 No-Bake Chocolate Almond Macaroons
Makes 10 macaroons
Vegetarian, Paleo, Egg-Free, Dairy-Free, Soy-Free, Raw (depending on ingredients)

Ingredients:
½ cup almonds, ground in a food processor or blender
1 cup unsweetened shredded coconut
2 Tablespoons unsweetened cocoa powder
2 Tablespoons almond butter
1 Tablespoon coconut oil
1 Tablespoon honey (for vegan use maple syrup)
½ teaspoon vanilla extract
Liquid Stevia, to taste (about 5-10 drops)
 Method:
Grind the almonds in a food processor until finely ground. Place the ground almonds in a medium bowl.
Stir the unsweetened coconut and the cocoa powder into the ground almonds until well blended. Set aside.
In a small bowl, combine the almond butter, coconut oil, honey, vanilla, and Stevia, and mix well. You can warm this up if you need to make it easier to mix.
Add the almond butter mixture to the dry ingredients and mix together thoroughly until the mixture begins to hold together. If it needs more moisture, you can add more honey or almond butter to help it stay together.
Scoop out about 1 Tablespoon dough and roll into 10 balls and place on a parchment-lined cookie sheet and chill until well set, about 15-20 minutes. Store in the refrigerator
Enjoy!
Nutrients: 127 calories | 11 g fat | 6.5 g carbs | 2 g fiber | 3 g sugars | 2.5 g protein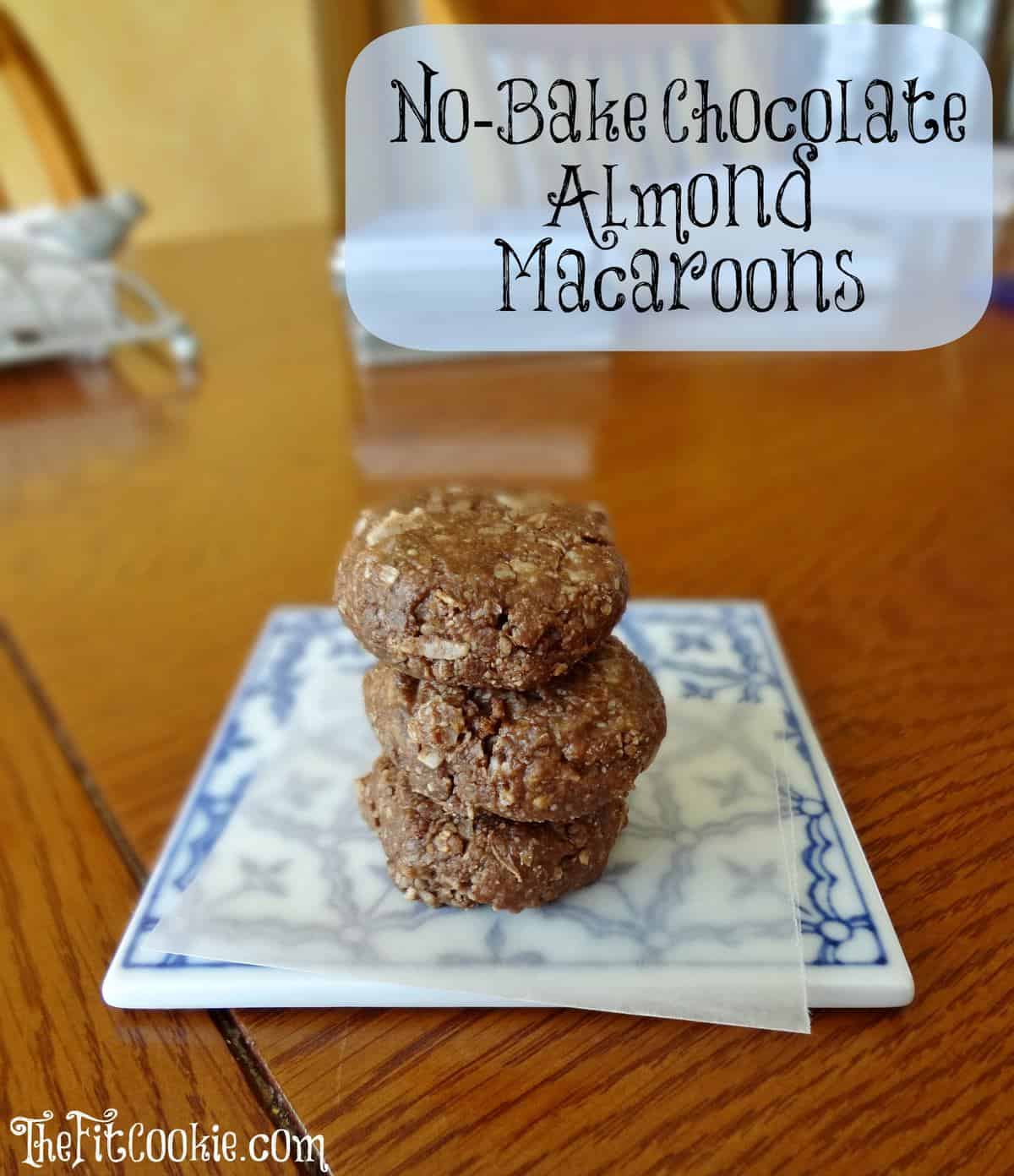 About Me:
Hi, I'm Sarah Jane! I am a part-time personal trainer and group fitness instructor and a full-time wife and mom. My family has lots of food allergies, so I created my blog, TheFitCookie.com, to share my healthy and allergy-friendly recipes. I make lots of desserts that are healthy, whole-food, and special-diet friendly.