We love slow cookers because you can use them all year round! We love healthy and easy crockpot meals that you can prepare ahead of time and a slow cooker is a perfect tool for just that! We have rounded up the best crock pot recipes in town like slow cooker chicken tacos, slow cooker freezer meals, and crockpot chicken meals!
Slow Cooker vs. Crock Pot: Po-tay-to, Po-tah-to!
You say pot-tay-to I say Po-tah-to! No matter what you call the magical cooking machine that sits on your counter and turns on half way through the day so that you can have a hot meal when you get home from dinner, it's a wonderful thing. We use a slow cooker at Fit Foodie HQ and sometimes we call her a slow cooker and sometimes we call it a crockpot. The important thing is, is that we love our crock pot and we have plenty of recipes for all of you!
I also want to address a very common myth when it comes to easy crockpot meals. Some people think that slow cooker meals are seasonal and I am here to say you're wrong! Slow cookers are great in the fall and I won't kid myself and say that healthy slow cooker meals bring me back to crunchy leaves and flannels, but I love using my slow cooker in the summer, too!
There is nothing worse than wanting to meal prep for the week in the summer and have to sit in your house with the oven going. Slow cookers sit on your counter, don't give off a ton of heat, and you can set it and forget it (yes, I just said it). So here you go, no matter what season it is, slow cooker cooking is here to stay. I am here to guide you through what slow cookers are the best, pantry staples, and then I am going to share all of the best crock pot recipes!
What's the Best Slow Cooker?
There are so many great slow cookers on the market and we have used our fair share of crock pots between the three of us on Team Fit Foodie. Below are our recommendations for the best slow cookers around down right now. P.S. some of you lucky duckies may have an Instant Pot with a slow cooker function, so don't be surprised if you see Instant Pot on the list below!
Crock Pot Recipes Pantry Staples
Make easy crockpot meals even easier by stocking your pantry with go-to ingredients for slow cooker recipes! Below is everything we keep in our pantry just in case we want to throw together a slow cooker recipe.
The Best Crock Pot Recipes 
Slow Cooker Oatmeal Recipes 
Make a big batch of slow cooker oatmeal for the week! You can set your slow cooker to turn on in the middle of the night so you can wake up to a hot meal or you could prepare a batch of slow cooker oatmeal for the week on a Sunday! We have plenty of options for you to choose from!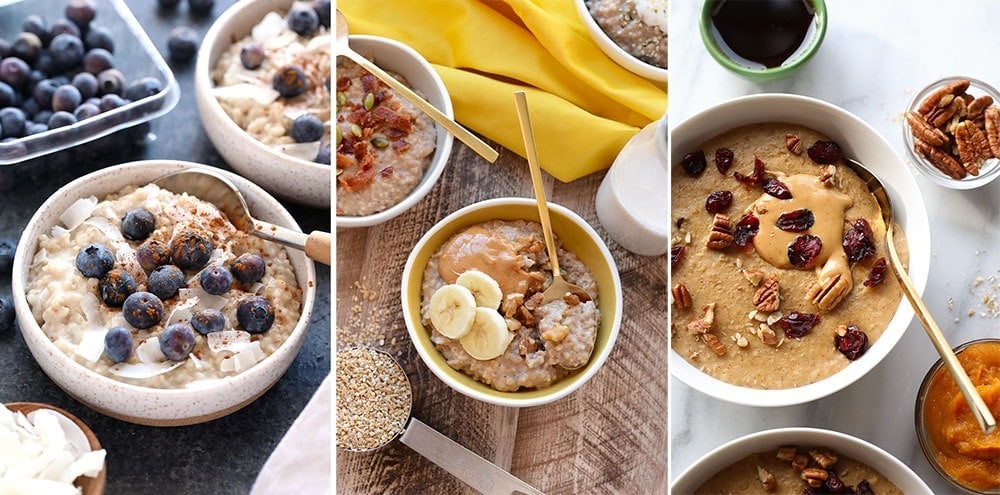 Crockpot Chicken Recipes 
If there is one thing we really love on FFF, it is crockpot chicken recipes. Our favorite slow cooker meals are our slow cooker freezer meals! They are easy to prep, easy to store in the freezer, and easy to prepare and give to friends and family! Here are our favorite crock pot chicken meals, have fun!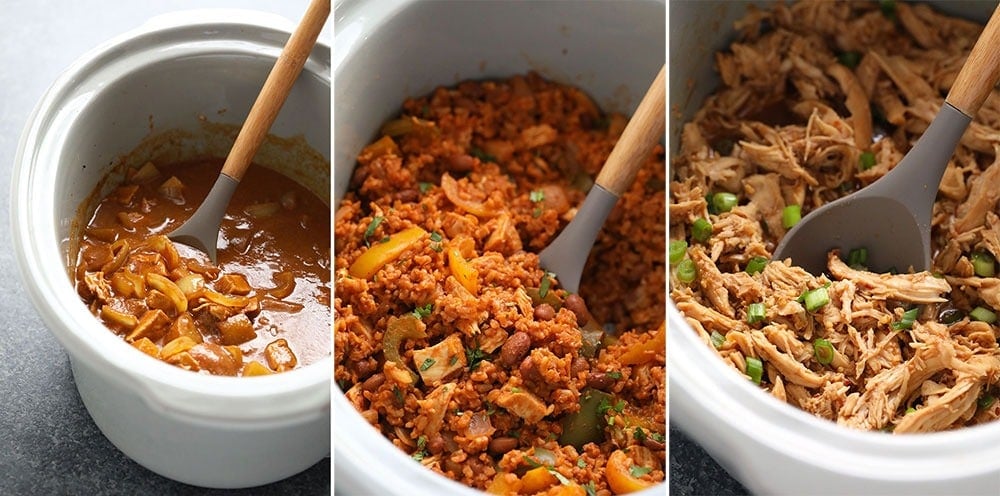 Other Crock Pot Recipes