It's finally that time…Overnight Oat Week! A time when we reflect on how amazing the past six days have been. I'm not going to lie, Linley and I are SUPER impressed with the amount of overnight oat action we got on Instagram this week. We can officially say that everyone else (IN THE WORLD) is on the same level of OBSESSED as we are with overnight oats. 
BEST WEEK EVER.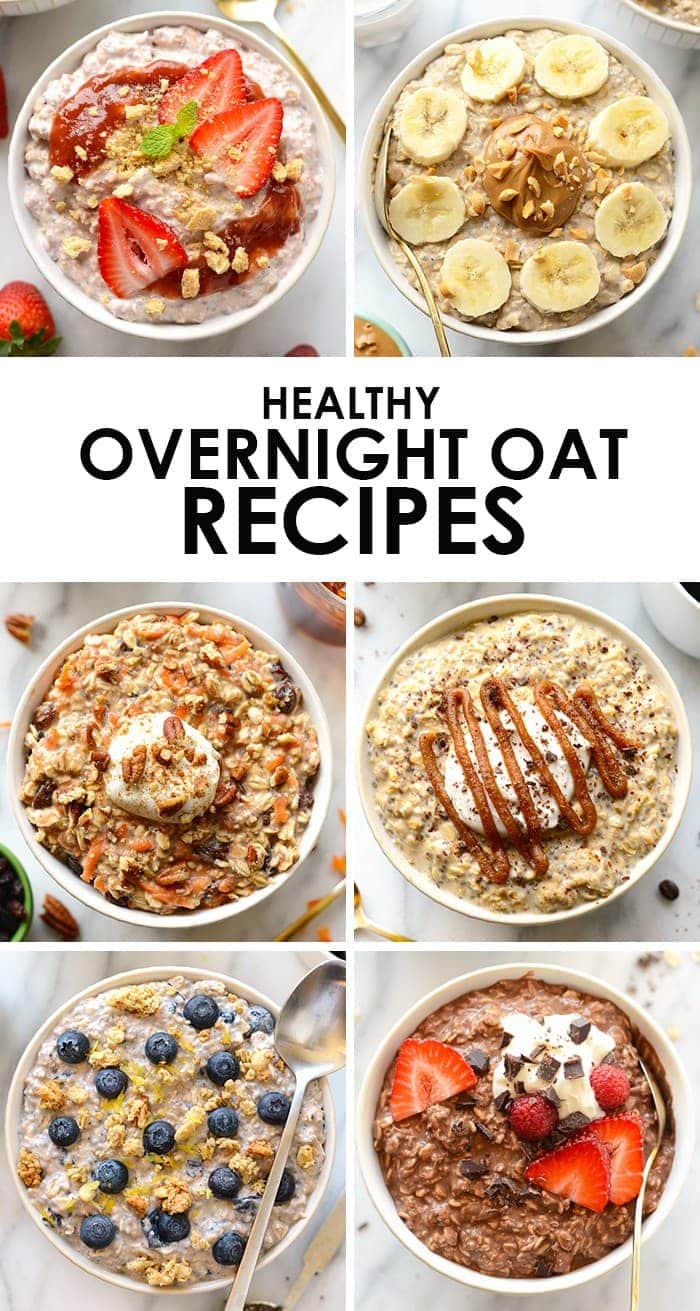 It's really impossible to choose a favorite. They're all so beautiful and delicious in their own way. <—- is it weird that I talk about overnight oats like a mom talks about her kids? Seriously though…overnight oatmeal recipes are NEVER going to go out of style. For as long as I'm blogging, that is.
Let's take a good look at the past six days. I'd grab a pen and a pad of paper so you can make your grocery list. 😀
These peanut butter banana overnight oats combine all of your favorite flavors to make the most delicious, high-protein breakfast. Plus made in under 5 minutes!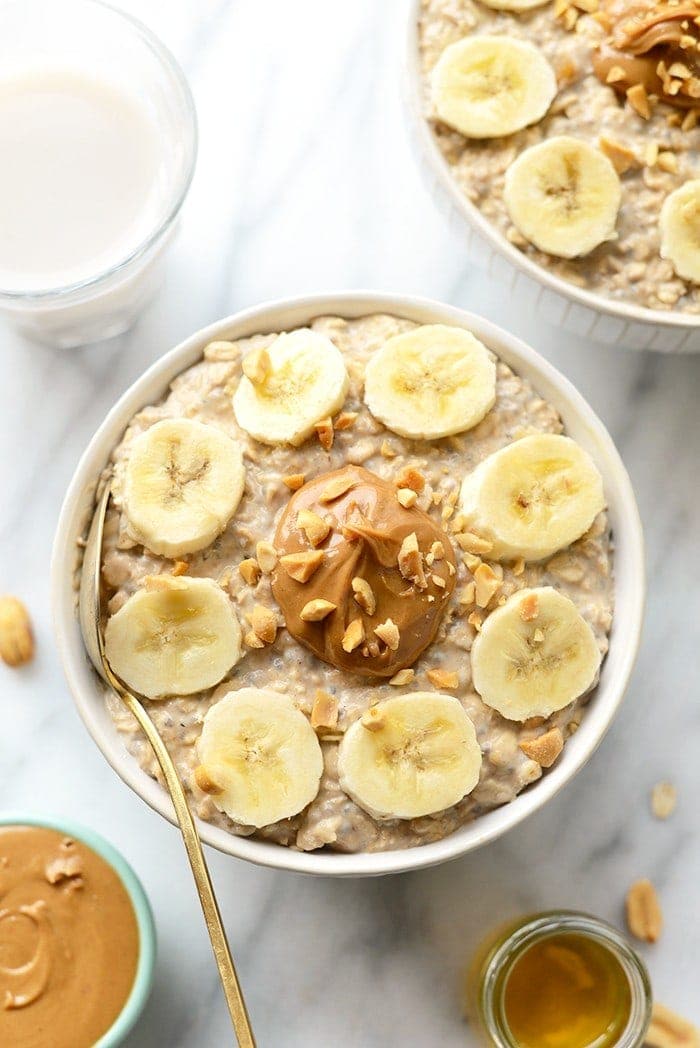 All the same flavors of a blueberry muffin but 100% better for you! Make these Blueberry Muffin Overnight Oats tomorrow for a healthy breakfast.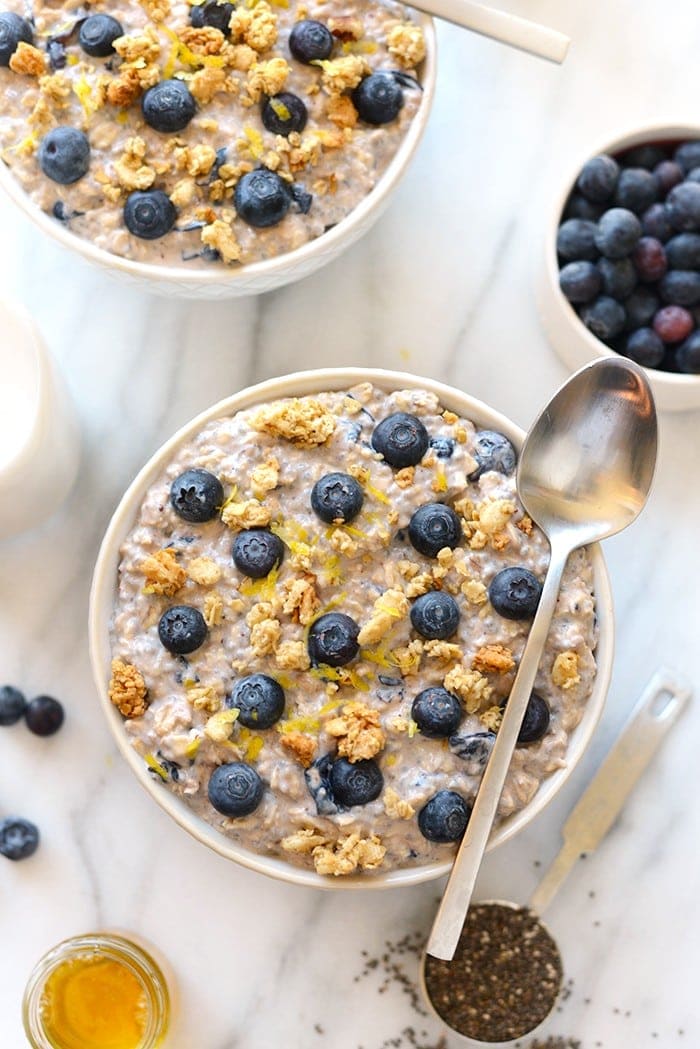 A full serving of veggies at breakfast? SURE WHY NOT! These carrot cake overnight oats will give you just that plus all of the delicious carrot cake flavors!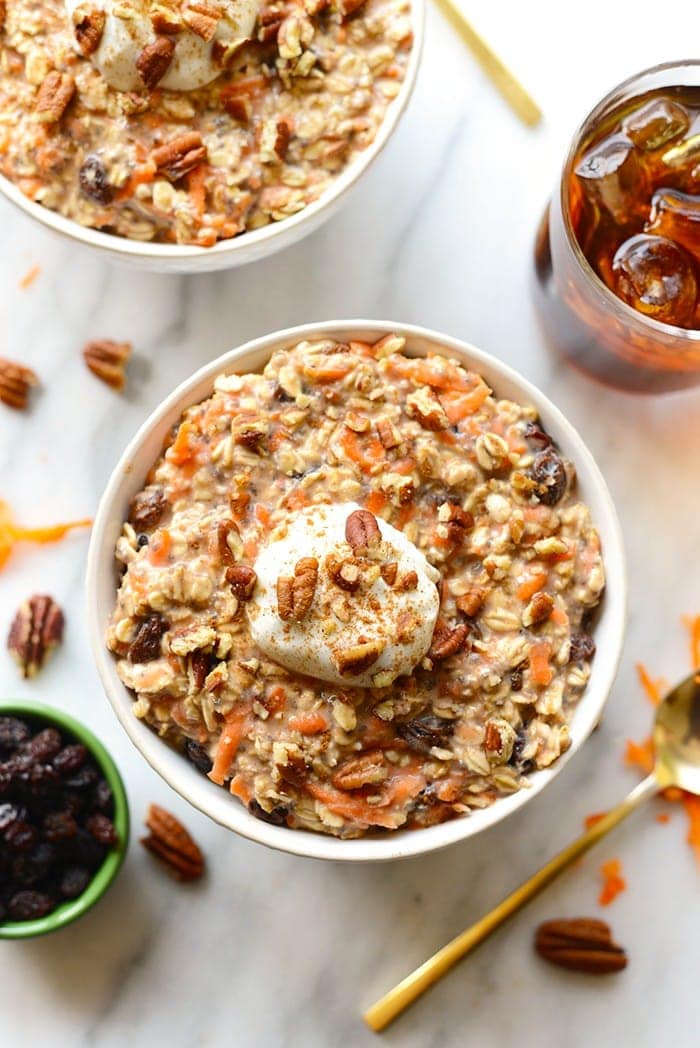 Soak your oats in brewed coffee overnight and top them with salted date caramel for a yummy treat in the morning.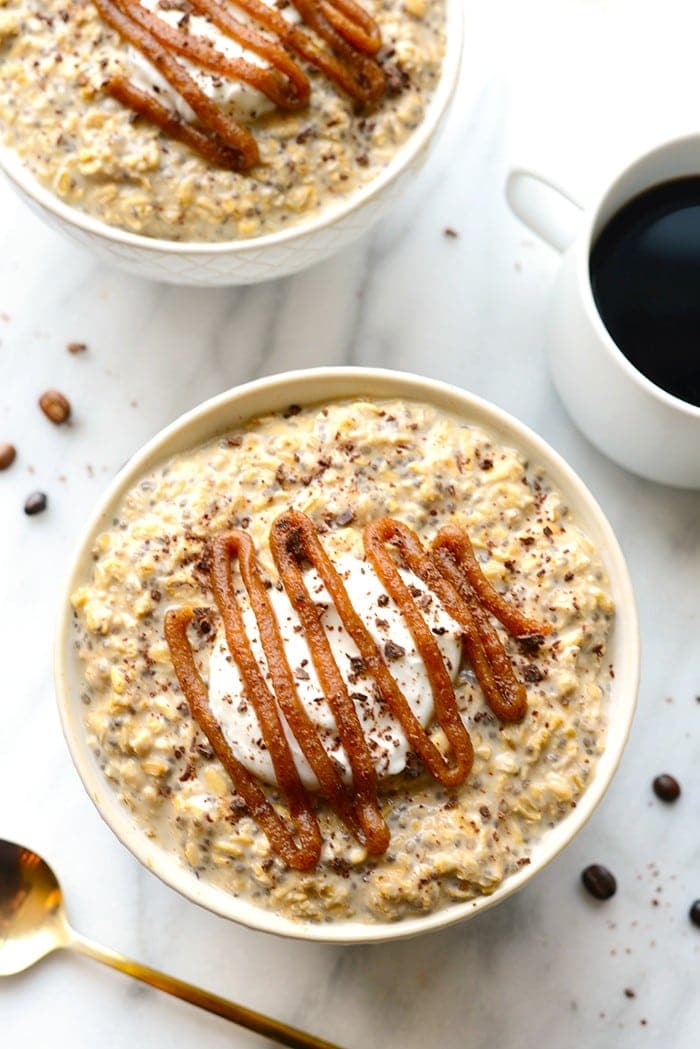 Dessert for breakfast? YES! Make these healthy strawberry cheesecake overnight oats for a healthy and filling breakfast!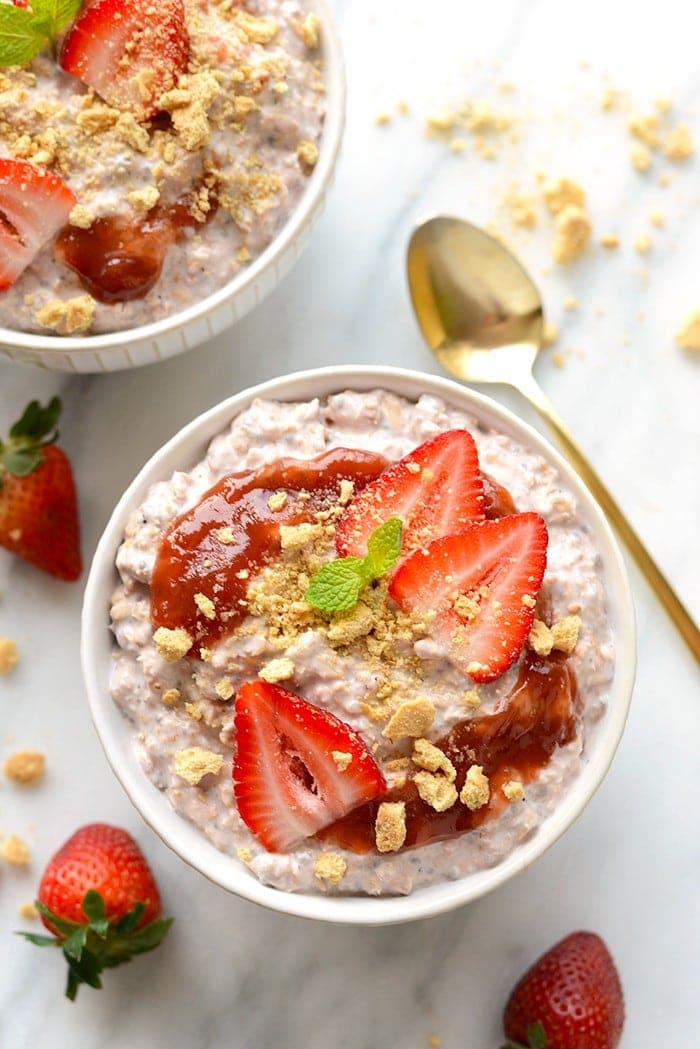 Get your chocolate fix for breakfast with these deliciously creamy (and healthy!) chocolate chia overnight oats!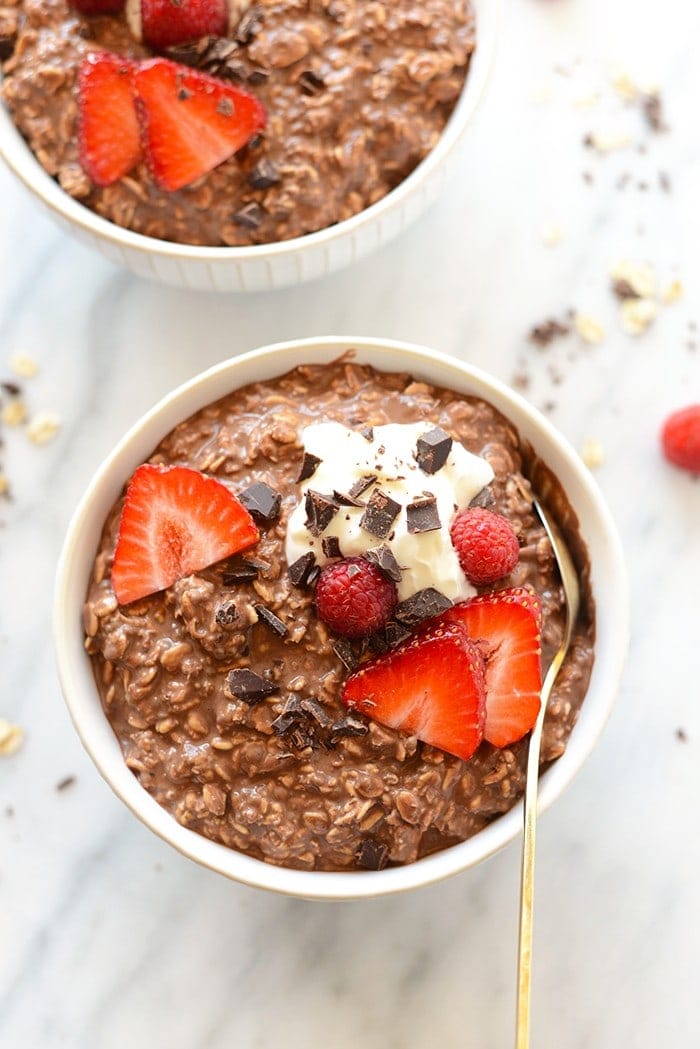 If you want even MORE overnight oat recipes…check out my Overnight Oat Week 2015 recap from last year. You will NOT be disappointed.
PS: You know it's gonna be a good day when it starts off with overnight oats and that's just the truth (read this in a southern accent).