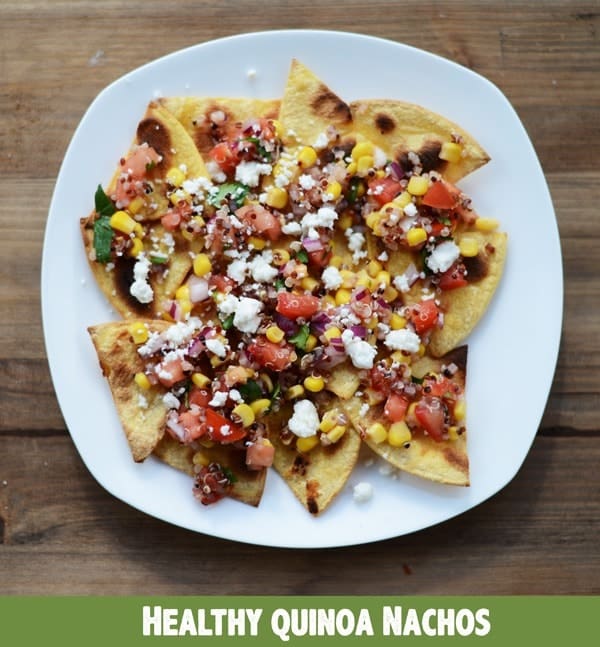 What makes a nacho a nacho? Is it because there is a giant bed of chips with tons of stuff on top? Or because of the cheese?
Either way, normal nachos are usully not-cho healthy. This is how I do nachos. With homemade baked corn tortilla chips, a big grass scoop of Quinoa Salsa, and some Goat cheese to top it off!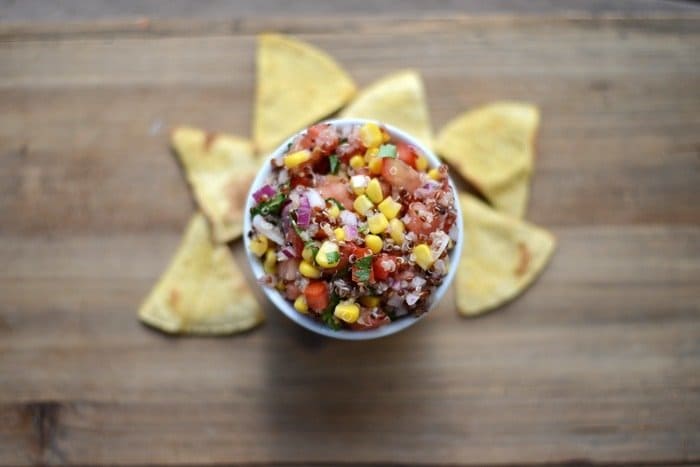 I was working on my light bouncing during this shoot. The sun was high and very strong at the time I wanted to photograph, so I had to bring the party inside. Definitely a different style of photography…something I am going to have to get used to again once winter comes :( Oh, the thought of winter makes me want to cry.
But then I look at these nachos and I'm happy again :)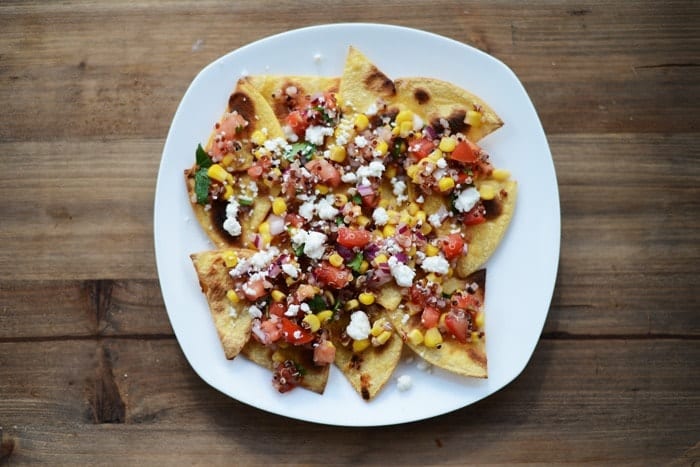 Recipe
Healthy Quinoa Nachos
Prep Time:

10 minutes

Total Time:

10 minutes
Ingredients
1 cup

cooked quinoa (~

1/2 cup

dry quinoa +

1 cup

water )

3

large tomatoes, diced

1/3

red onion, finely diced

1

can sweet yellow corn

1/4 cup

fresh cilantro, chopped

1

t salt

1/2

lime (juice)
optional: 2-3 tablespoons finely diced jalapeño
optional: 1 can black beans
Instructions
Begin by cooking quinoa. In a medium size pot, bring 1 cup water and 1/2 cup quinoa to a rolling boil. Then, turn down to simmer and cover for about 15 minutes or until all of the water is evaporated. Transfer quinoa into a tupperware and place in refrigerator to cool.
Next, prepare veggies. Finley dice tomatoes and onion and mix together in a large bowl. Then, chop fresh cilantro and add to mixture along with a can of corn. Once the quinoa has cooled, add into mixture and give a final mix.
Season with salt and lime juice.
Similar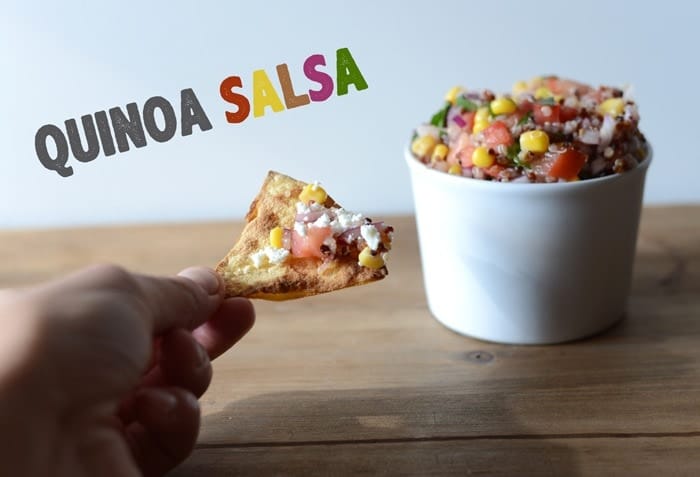 On today's agenda
Get a Minnesota Drivers License (should have done this about a year ago…better late than never!)
Make a dessert for tonight's happy hour with work buds!
Pack for Kansas (Blake and I are going to Kansas tomorrow for a wedding shower and to see family :)