It's time for all of our best Cinco de Mayo recipes! We love any excuse to make healthy guacamole, frozen margaritas, beef tacos, and vegan queso. Make any of these healthy Cinco De Mayo recipes for your next fiesta!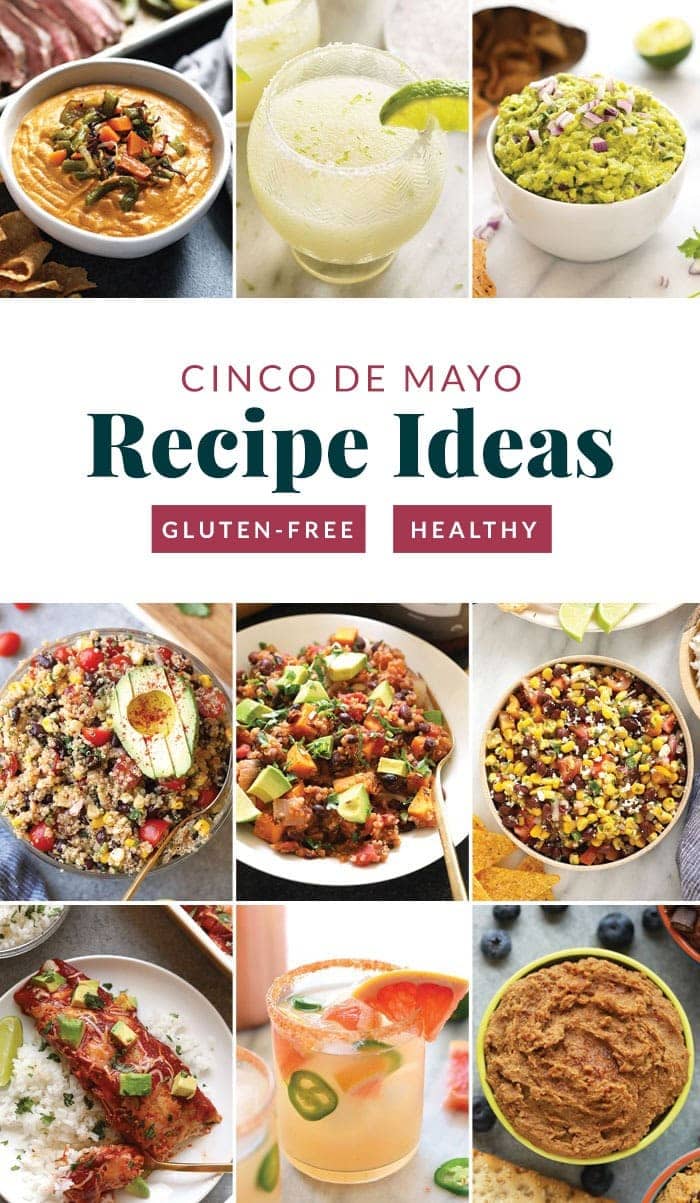 Let's Have a Fiesta!
If there is any genre of food that we can't get enough of, it's Mexican food! It's no secret, really. You guys seem to agree with us. Fit Foodie's Taco Soup and Frozen Margarita recipe are always a hit with our Fit Foodie Finds Community.
No matter what time of year it is, always count on a good taco recipe or a bowl of guacamole to be made at least once a week in our kitchen!
If you have followed FFF for a while now you've heard us talk about San Miguel de Allende. Cole's parents live in San Miguel de Allende and we try to make it down there once a year to visit (we are so freaking blessed).
One thing Cole's parents always talk about how San Miguel goes big for every holiday. Though they may be loud and keep the city up at night, the amount of joy that people have around holidays like Cinco de Mayo is palpable.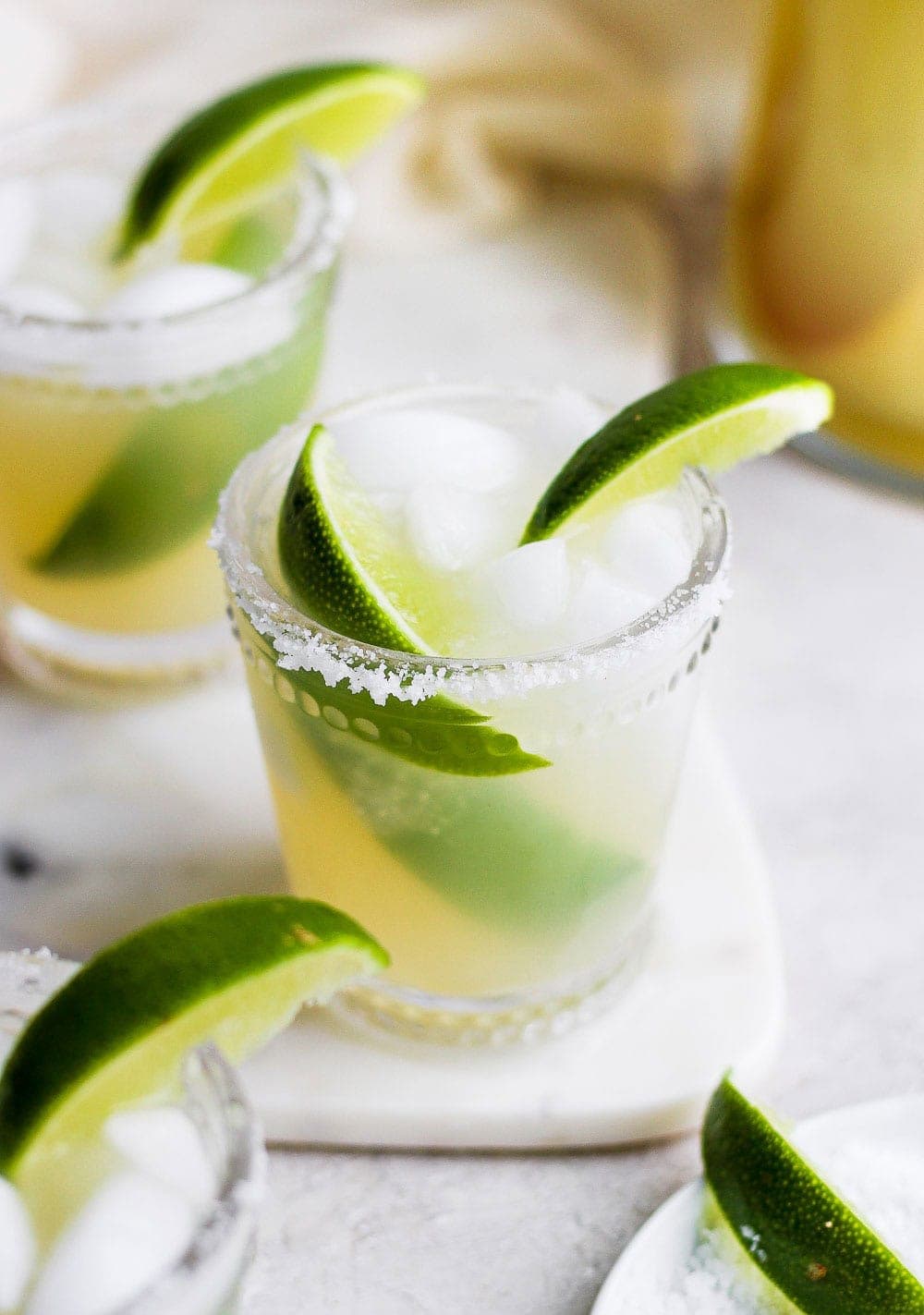 Cinco de Mayo Pantry Staples
Cinco de Mayo is right around the corner and we wanted to make sure you had enough time to plan out a delicious menu! If you're not into big Cinco de Mayo bashes, just make a pan of nachos and a bowl of guacamole!
If you are one of those people that will take any excuse to host a party (that's totally me), set yourself up with a couple of the delicious Cinco De Mayo Recipes below! Before we chat recipes, here are some Cinco de Mayo pantry staples that make Cinco de Mayo recipes a breeze!
Cumin
Chili Powder
Minced garlic
Taco Seasoning
Enchilada Sauce
Tortilla Chips
Canned Green Chilis
Sea Salt
Black Beans
Quinoa
Brown Rice
Tortillas
Tequila
Limes
Top 5 Cinco de Mayo Recipes
Since we have so many amazing Mexican recipes on FFF that would be perfect for cinco, we thought we'd suggest our top 5 personal favs that also happen to be fan favs!

Cinco de Mayo Apps + Sides
Everyone loves a good Mexican appetizer! These healthy Cinco de Mayo apps cover all of the bases. There are vegan appetizer options, gluten free appetizers, and more!
Our #1 appetizer for Cinco de Mayo is definitely our Vegan Queso! It's so good that you'll want to eat it with a spoon!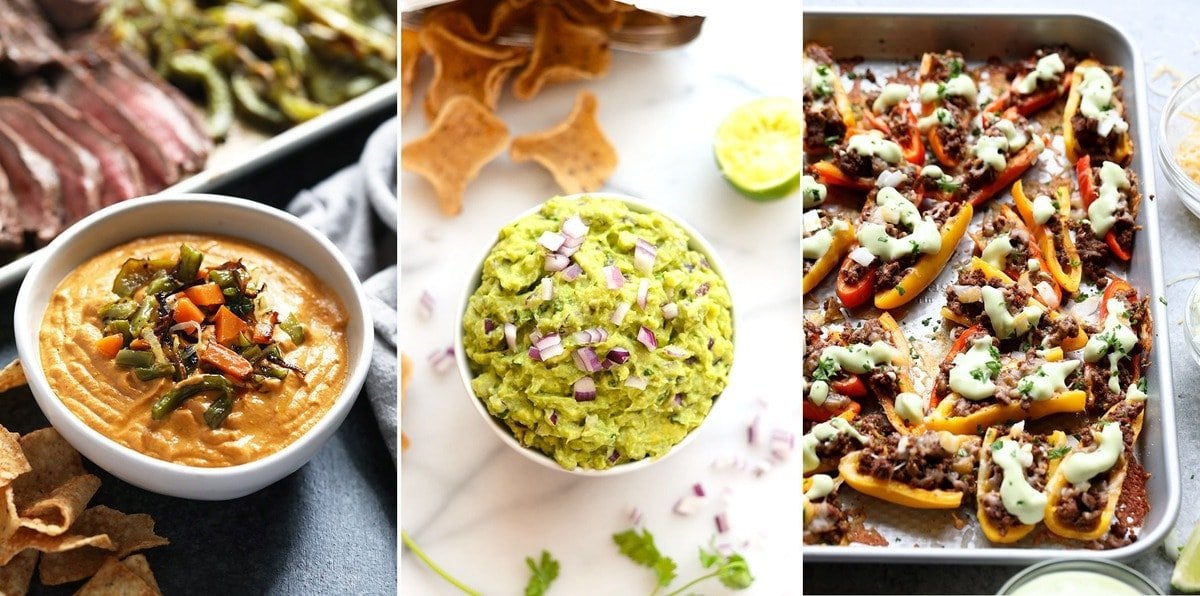 Cinco de Mayo Main Dishes
Your dinner plans don't have to be hard and complicated for Cinco de Mayo! We strive to make healthy and delicious food that is easy for everyone to make.
Start a batch of Instant Pot Carnitas that are ready in no time or whip up some or make our One-Pot Mexican Beef Skillet! Try our homemade enchilada sauce, too!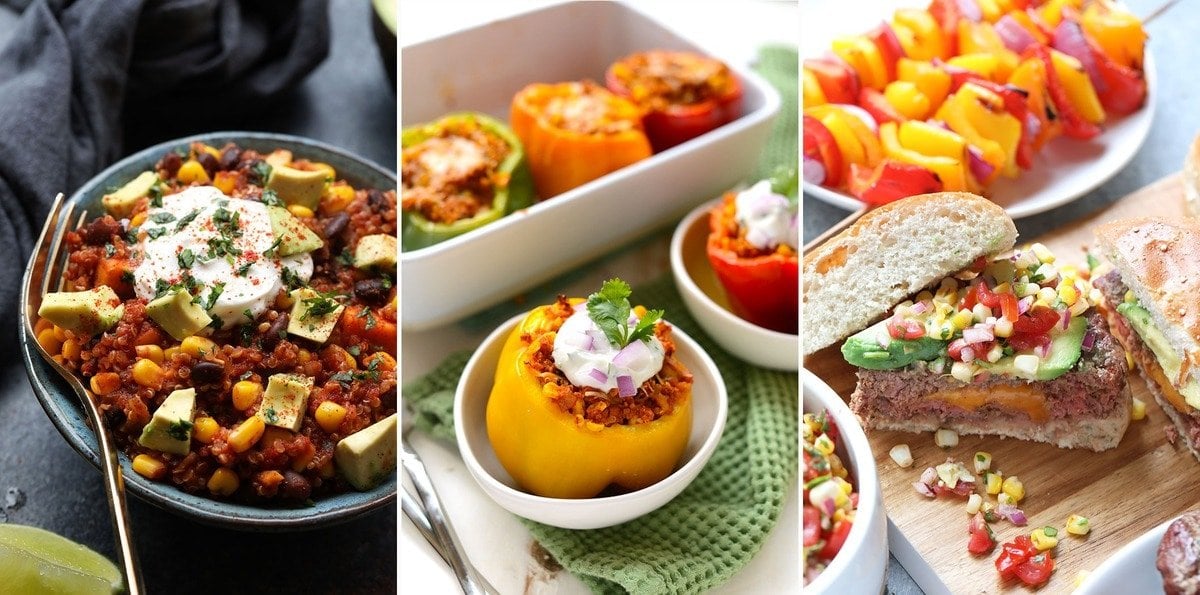 Cinco de Mayo Drinks + Dessert Recipes
Top off your Cinco de Mayo fiesta with a delicious MARG RECIPE. It doesn't get much better than sipping on a blended marg out on the patio with your favorite people.
We are also big fans of churro flavors on FFF, so our churro edible cookie dough is to die for! Try scooping it up with sliced apples or graham crackers!