Breakfast doesn't get much better than Cranberry Pecan Overnight Oats. It's packed with protein and whole grains not to mention DELISH.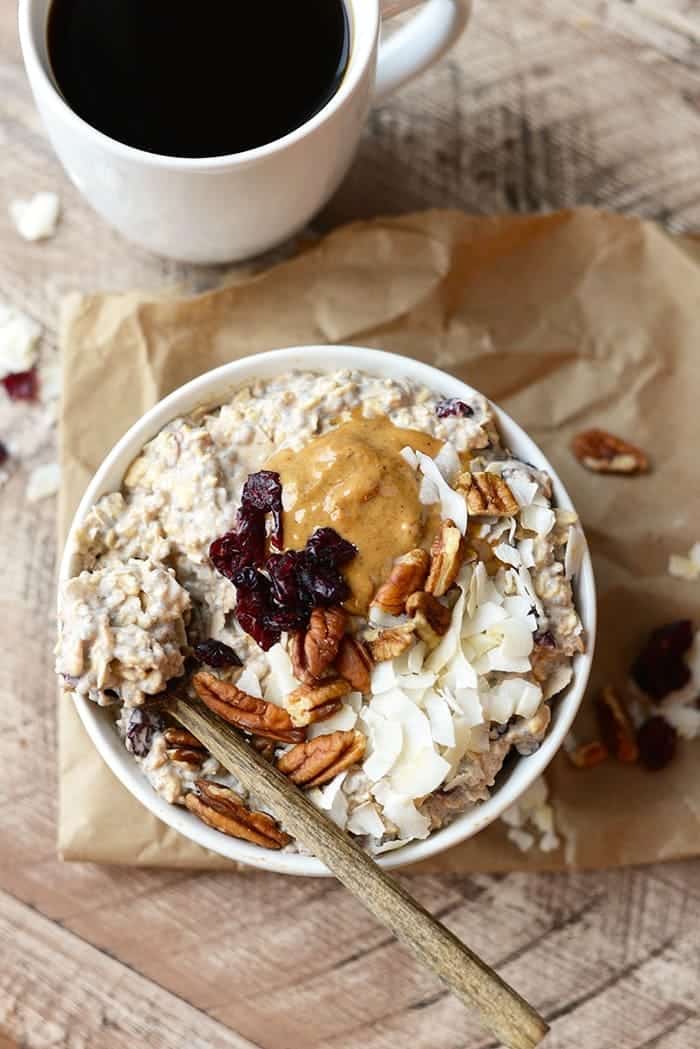 HAPPY SUNDAY!
You guys. If you looked in my freezer right now you would be like WTF Lee, you can feed a whole army. One of the coolest parts about what I do, is that I get to sample A LOT OF product. I've got chicken (like 10 full chickens), balls, ice cream, pizza crust, frozen fruit/veggies, chocolate, soup, and so much more.
What I'm trying to say- is come on over and I can most likely feed you and your whole family for the next week.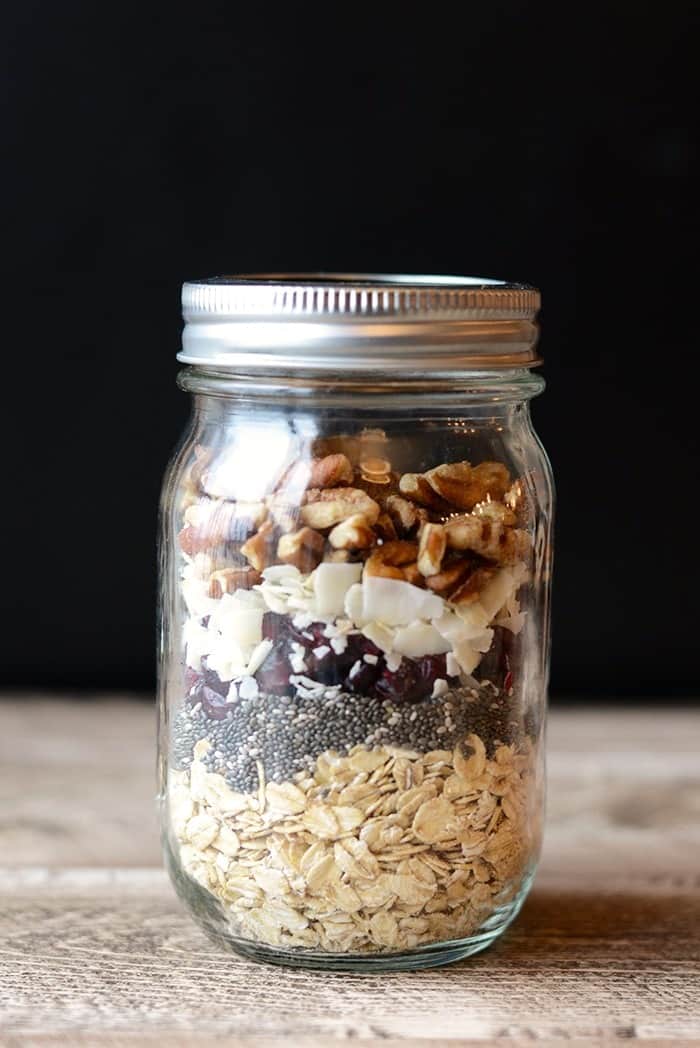 Now that I got that out of the way…
It's mid-December and I'm still eating overnight oats. Don't stop me now. They just don't get old. It's like coffee….I drink that shit HOT during the winter and summer.
If someone gave me this as a gift I would cry with joy. That's how much I love overnight oats. I know about 1/8 of you would do the same thing. Don't kid yourself 😛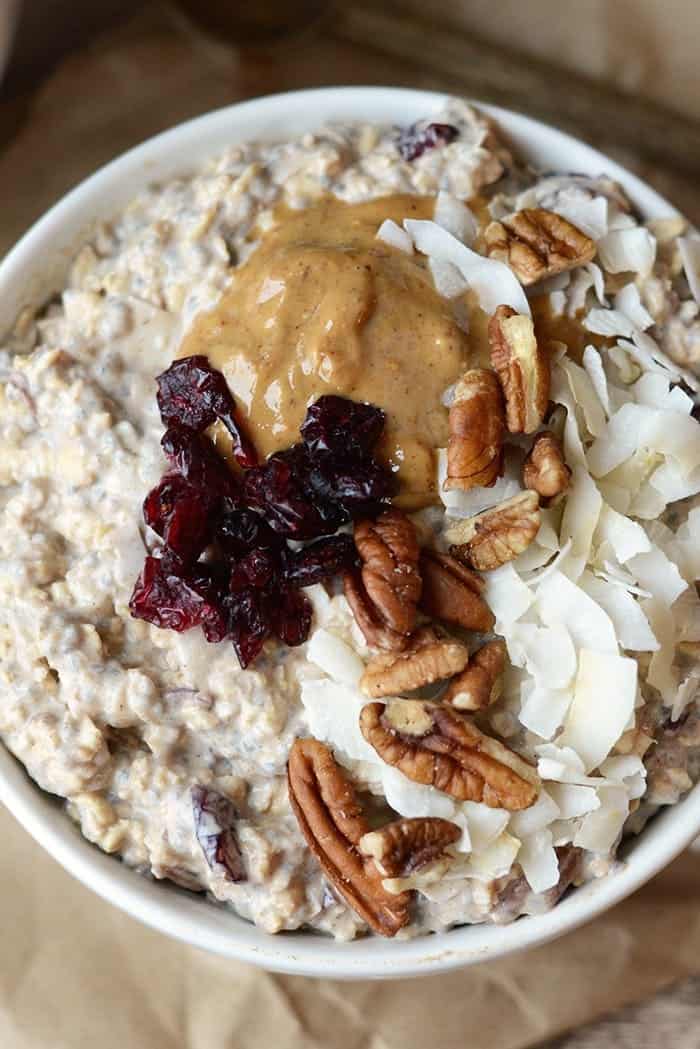 If you want to make this oatmeal and not give it as a gift- feel free to double the recipe so you can have some solid meal prep for the week! It will stay for up to 5 days in the fridge.
OH- and if you have an almond finished peanut butter jar that would be a legit vessel for this recipe. Did that twice last week. Turns out I had like 4 almost finished nut butter jars. Who woulda thunk.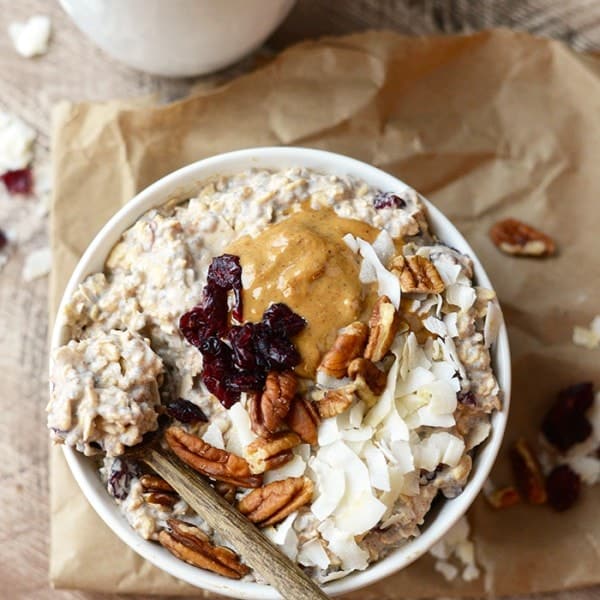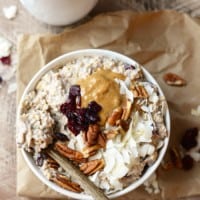 Holiday DIY in a Jar: Cranberry Pecan Overnight Oats
Prep:
5 mins
Total:
5 minutes
Ingredients
Dry
2/3 cups

rolled oatmeal

2 tablespoons

chia seeds

3 tablespoons

dried cranberries

3 tablespoons

unsweetened dried coconut

3 tablespoons

dried pecans
Wet
1/2 cup

vanilla Greek yogurt

3/4 cup

unsweetened almond milk
Instructions
Place all ingredients in a large bowl and mix. Let sit in the fridge overnight or for at least 2 hours.
Nutrition Facts
Serving Size:
1/2
Calories:
285
Sugar:
14
Fat:
8
Fiber:
9
Protein:
11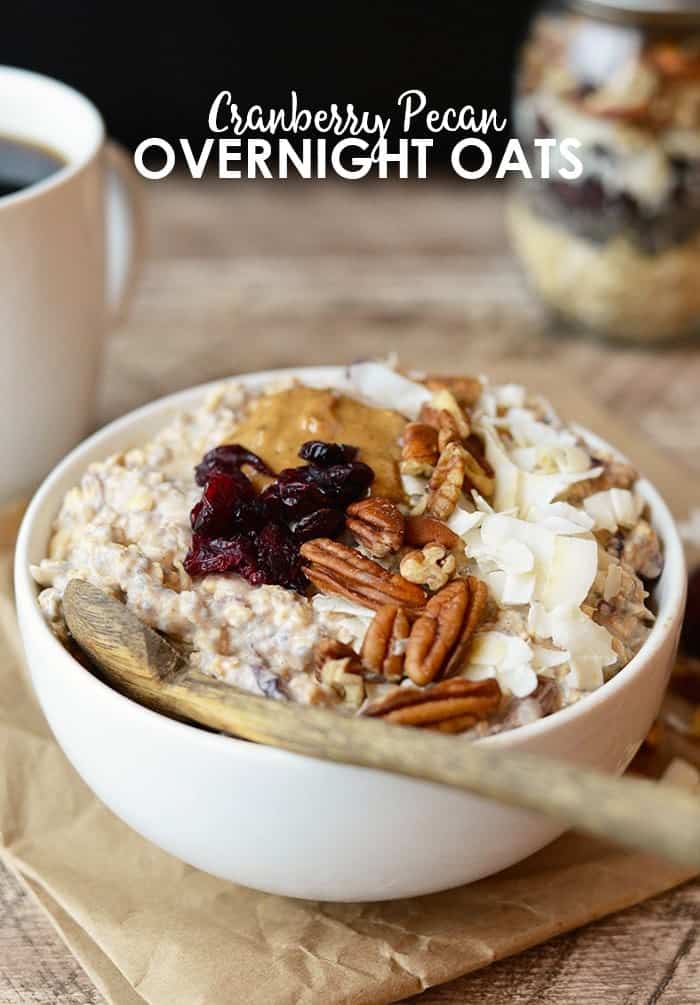 Head over to The Healthy Maven for her Maple Pecan Butter Recipe. If someone gave me a jar of that and this overnight oat recipe I would be oneeeeee happy camper.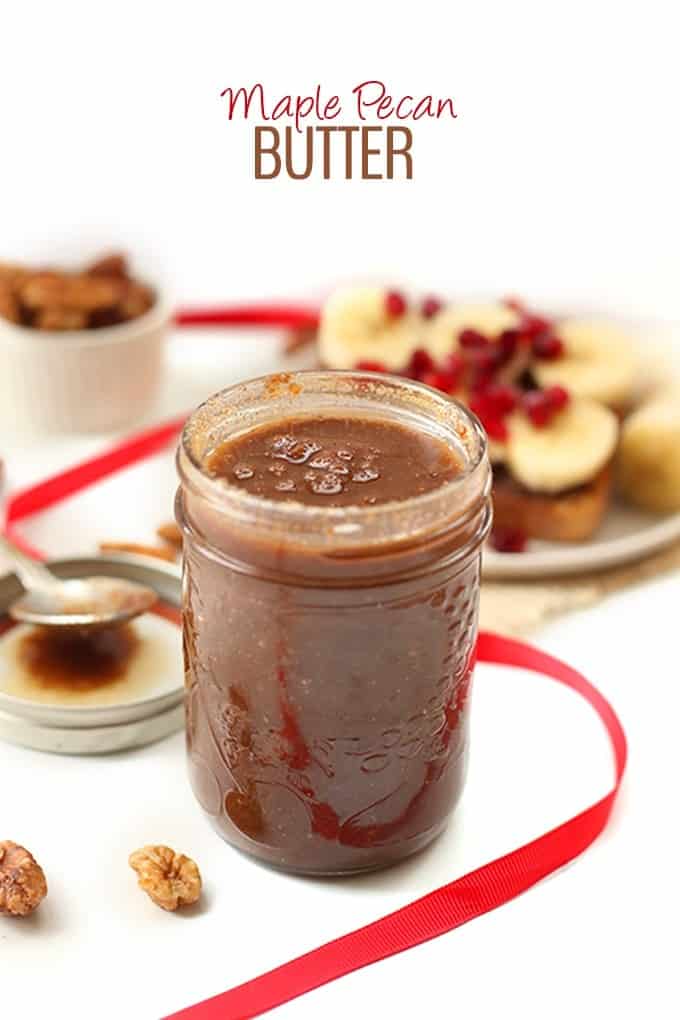 Happy Sunday. Go Pack.