Get creative with your hot chocolate and add a delicious mixture of spices to make it taste like Gingerbread! It's vegan, paleo, and gluten-free friendly. SCORE!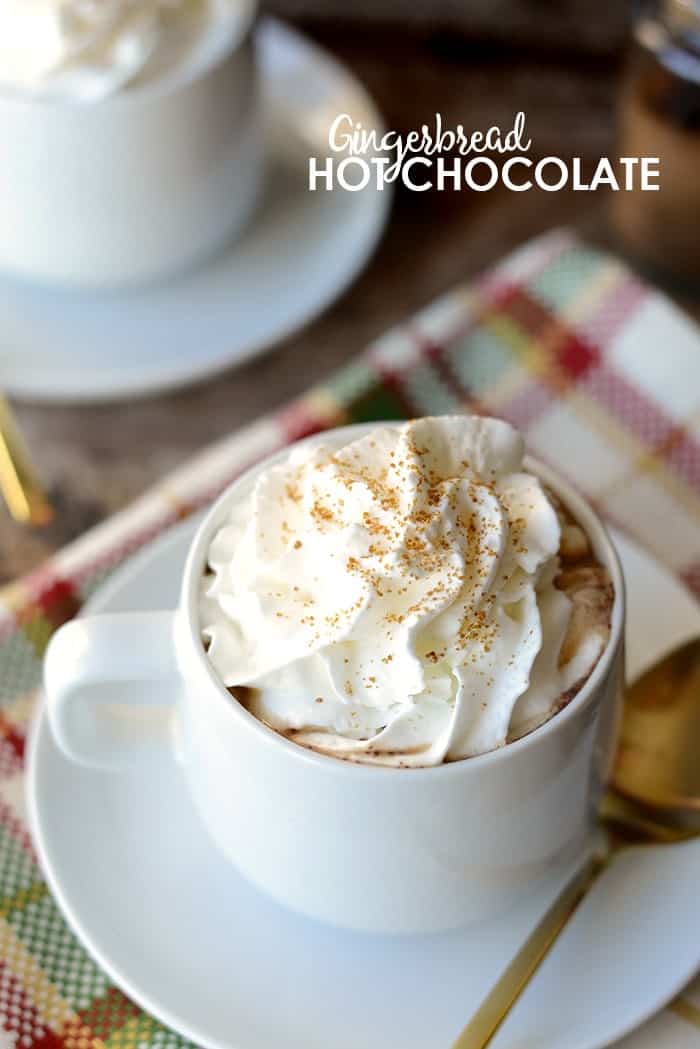 I am currently sitting in the back seat of my parents Jeep en route to Chicago for the Thanksgiving holiday. One of the best parts about my job, is that I can do it anywhere. One of the worst parts about my job is that I can do it anywhere. You get my drift? AKA…disconnecting from work stuff when I'm on vacation is harder than it looks when you have everything at your finger tips at all times.
I really hope that I am laying in a hammock in Tulum, Mexico right now WITHOUT my phone in hand. This girl needs a major technology break and that's my plan this week while I'm in Mexico! Most of the "vacationing" that I do is usually Fit Foodie Finds related, so it's really not letsdisconnectfromlifeandbepresent vacationing. This trip however, is not sponsored by anyone but myself. I'll still be sharing on social media here and there so I can rub it in your face that I'm drinking daiquiris all day. JKJKJKJK.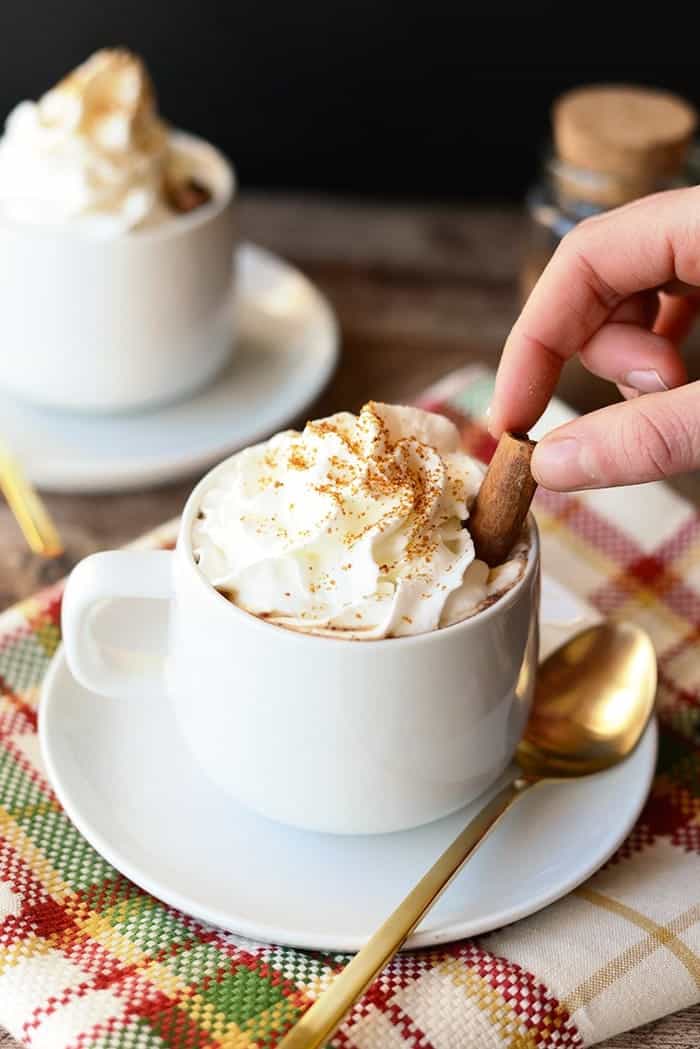 Before I left for my 2 week excursion, I consulted with my sister about what books I should read while I'm away. The woman is a book master. I mean, she is on her 28th book of 2015. I've read a total of 1 (Elanor and Park). Hopefully by the end of this trip that number will be at least doubled. Shell told me to bring Me Before You and Landline, but unfortunately I didn't have time to go to Barnes and Noble. Instead- I brought Water for Elephants I know it's been out for a while, but obviously I haven't read it yet. Duh.
So this hot chocolate. If you are sick of tea or don't like coffee…you need this in your life. Like stat.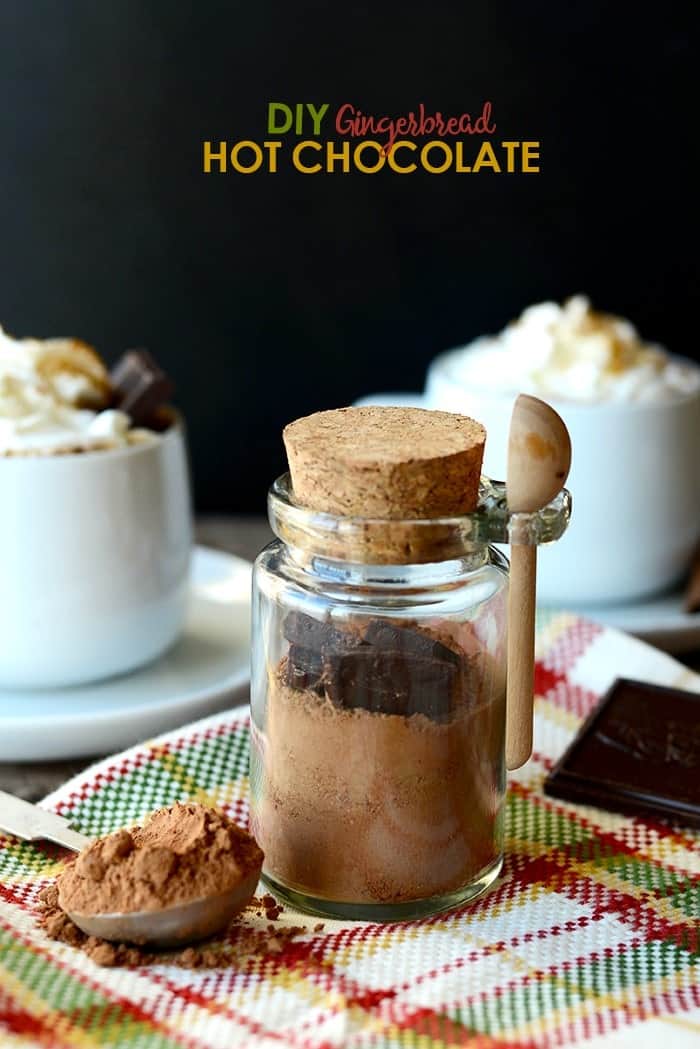 Just imagine dunking a giant gingerbread man into a cup of this stuff.
HUBBA HUBBA YES PLEASE.
The best part is, all you need are a few ingredients and like 5 minutes of your time! This hot chocolate is paleo and vegan because it's made with dairy free milk and coconut sugar. Huzzah!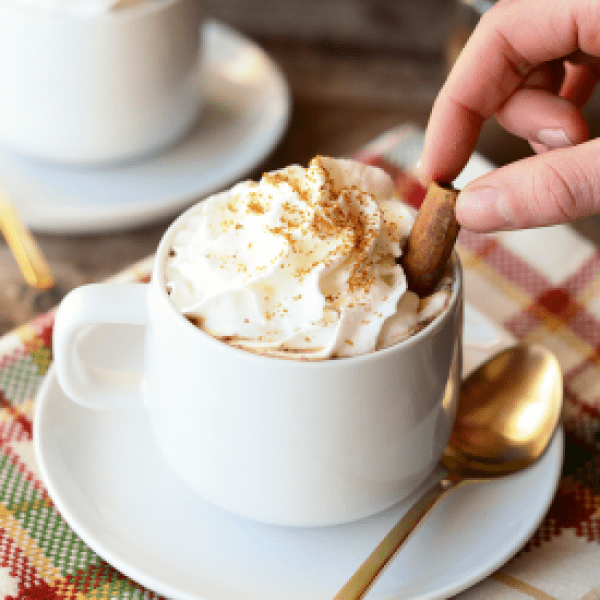 Gingerbread Hot Chocolate
Gingerbread hot chocolate is a holiday sweet treat you need to make!
Ingredients
Wet
2

cups

unweetened almond milk
Instructions
Place all ingredients in a small sauce pan. Turn to medium/high heat and stir for 5-7 minutes, or until all of the chocolate has dissolved.

Serve with dairy-free whipped cream and a sprinkle of coconut sugar
Nutrition facts
Calories:
115
kcal
Carbohydrates:
22
g
Protein:
3
g
Fat:
4
g
Fiber:
4
g
Sugar:
13
g
Be a homemade gift giver this year and throw the ingredients for this Gingerbread Hot Chocolate in a jar for a loved one or two! How cute is the little jar I found? CRATE AND BARREL I LOVE YOU.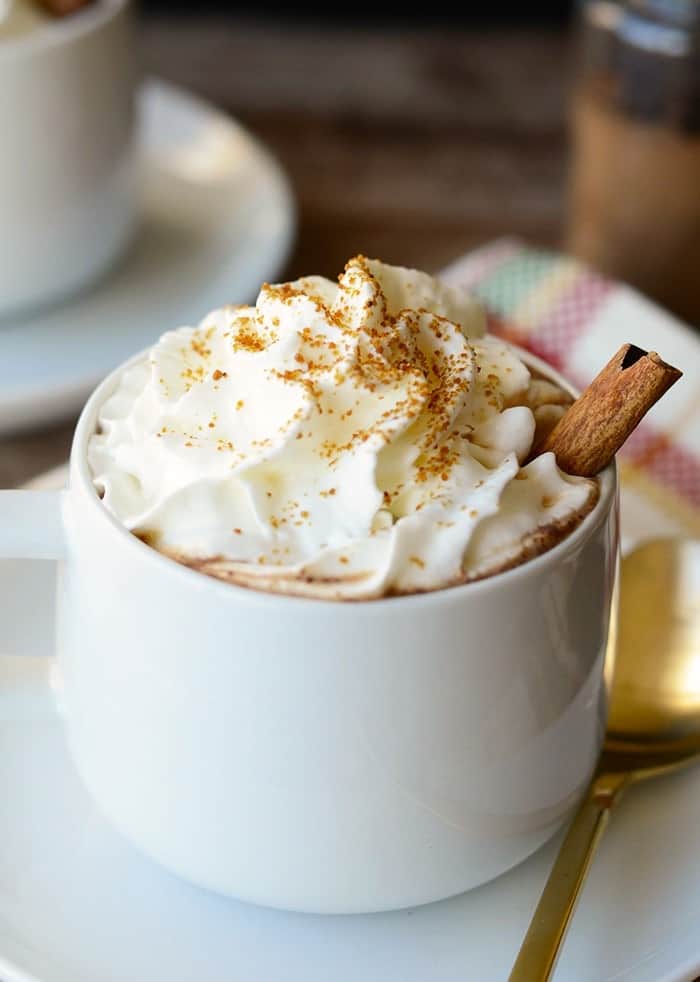 Don't forget to hop on over to The Healthy Maven for her DIY Holiday in a Jar Recipe this week. She made a delightful Aroma Therapy Candle, which I hope she's giving me for Christmukkah this year.