Three cheers for making your own [un-fried] corn tortilla chips that are crunchy as can be and perfectly salted.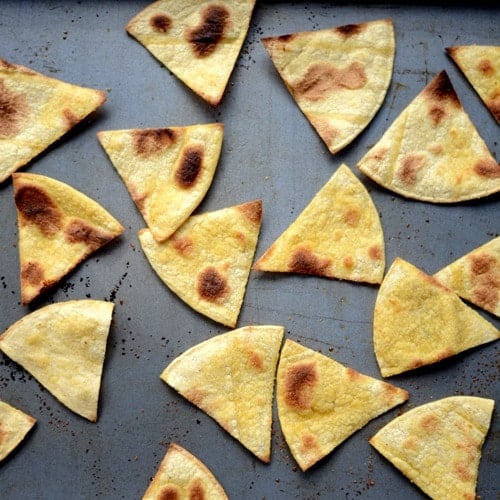 Double three cheers for dipping (…scooping?) them in complete and utter deliciousness.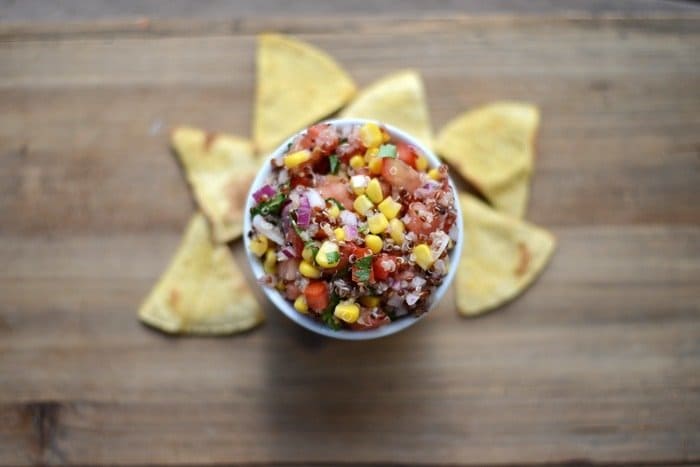 Don't get too excited…I am saving that bad boy for tomorrow's post. Today's is all about the chip! I even made a super cool image for you to pin so you can remember exactly how to make them!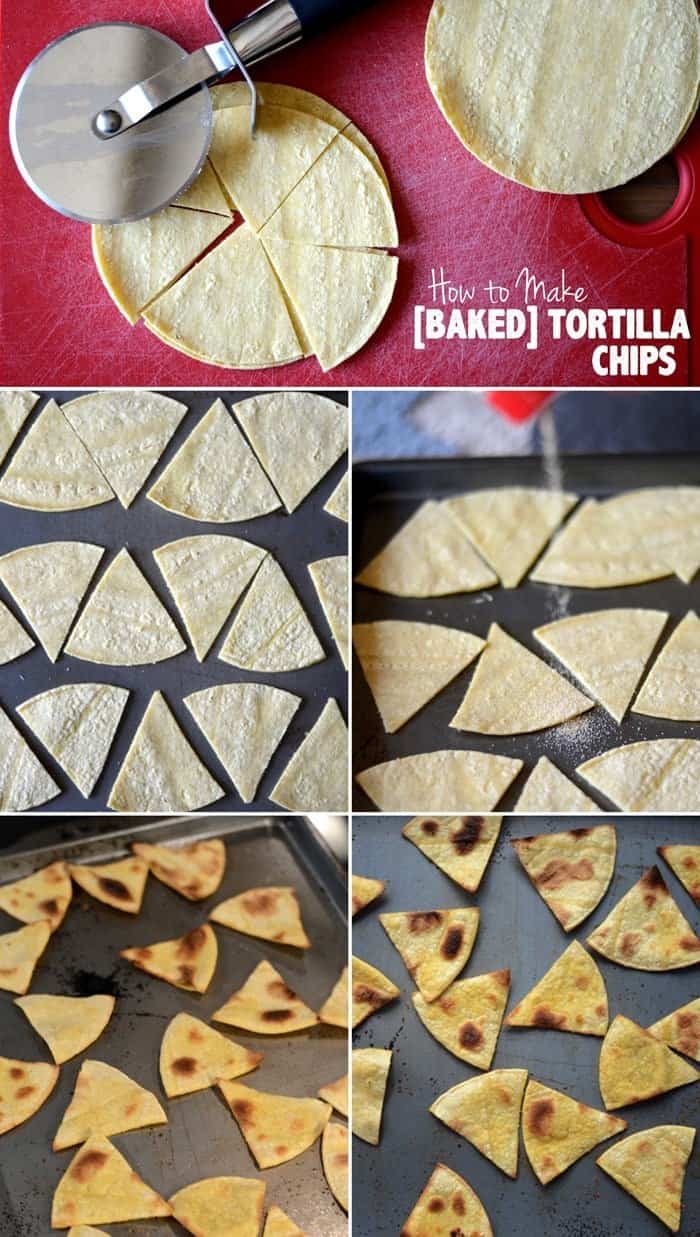 I got the idea to make my own tortilla chips after I saw Cassie from Back to Her Roots do a post on the Anytime Fitness Blog. It got my brain stirring with excitement! I've been really into eating these baby corn tortillas (literally made with corn flour, water, and a few other ingredients). I'll slap some hummus on them, maybe some peanut butter, possibly make a turkey roll up. I eat them in all different forms!
Mission Yellow Corn Tortillas are gluten free, but they are not heavily promoted as so. They are also really inexpensive. Like only a few bucks for like 30 of them. I'll take em!
Recipe
Baked Corn Tortilla Chips
Ingredients
8

–

10

mini corn tortillas
nonstick cooking spray
garlic salt, to taste
salt, to taste
Instructions
1. Preheat oven to Broil. Then, spray a baking sheet with nonstick cooking spray and set aside.
Next, using a pizza cutter, slice mini tortillas into 6 different pieces each. Then, arrange them on 2. the baking sheet so that they are not touching.
3. Next, lightly spray chips with nonstick cooking spray and sprinkle on garlic salt and/or normal salt to your preference.
4. Broil the first side for about 2-3 minutes watching it very closely. Once it begins to turn brown, remove from oven, flip, and put back in for an additional 1.5 – 2 minutes. Again, make sure you keep a close eye on them so that they don't burn!
Nutrition
Calories:

522

Sugar:

0

Sodium:

336

Fat:

6

Saturated Fat:

1

Unsaturated Fat:

4

Trans Fat:

0

Carbohydrates:

109

Protein:

13

Cholesterol:

0
Similar
These chips would seriously be good with anything. On top of salads, with hummus, with guac. You name it!
Here are a few of my dip recipes if you need some more ideas: Homemade Guac and Homemade Pico de Gallo.
Cheers to chips and Wednesday!
Until tomorrow.