Wondering how exactly to wear your new, stylish bandana? Here's how to wear a bandana 6 ways. Oh, we're also sharing some of our favorite places to buy cute bandanas!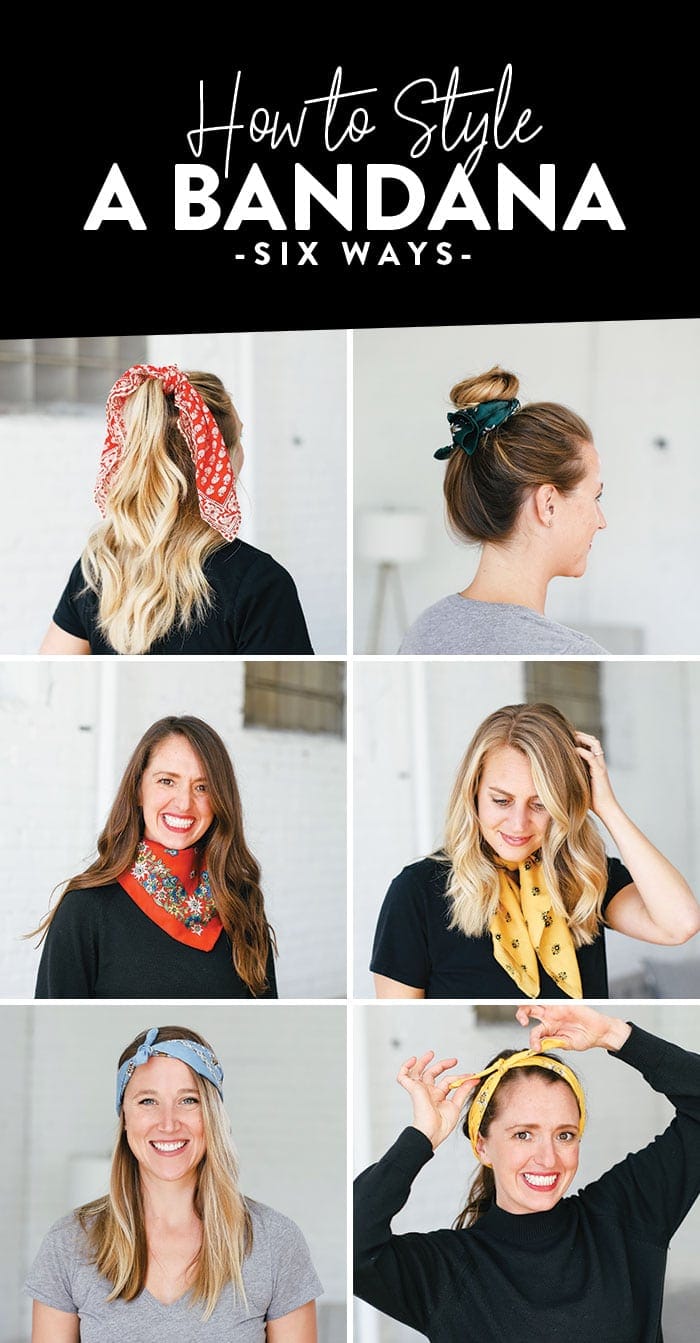 How to Wear a Bandana Video
Oh, the bandana. The bandana entered my life last January when I was browsing a Madewell store and new I had to have one. For the first few months, I was a little nervous to wear it around 1. because I didn't think I could pull it off and 2. I didn't really know how to wear it. Then, I bit the bullet and I haven't looked back since. I now have a pretty sweet collection of bandanas in my closet and wear them pretty much every week!
It's been fun to have my bandana follow me through each season because they are so versatile! My favorite summer look was the half-up pony, but as we're moving into fall and winter I'm all about the French-style bandana because it keeps my neck warm at all times!
The first step in rocking the bandana is…buying a bandana or two! Since bandanas are on trend right now, you can find them at a variety of different stores. My personal favs? — Madewell, Anthropologie, and Nordstrom. Does that surprise you? Another place to find cute bandanas is when traveling. Linley brought Emily and me back each a bandana from Switzerland and I just think that is such a cool travel gift for your girls! Check out some of my favorite bandanas in stores now:
Favorite Bandanas
[show_shopthepost_widget id="3311755″]
Half Up
Half Up is my personal favorite way to wear a bandana. It gives a typically juvenile hairstyle some class and is really easy to do to oneself. Pro-tip: tie your hair up with a hair binder before wrapping your bandana once around!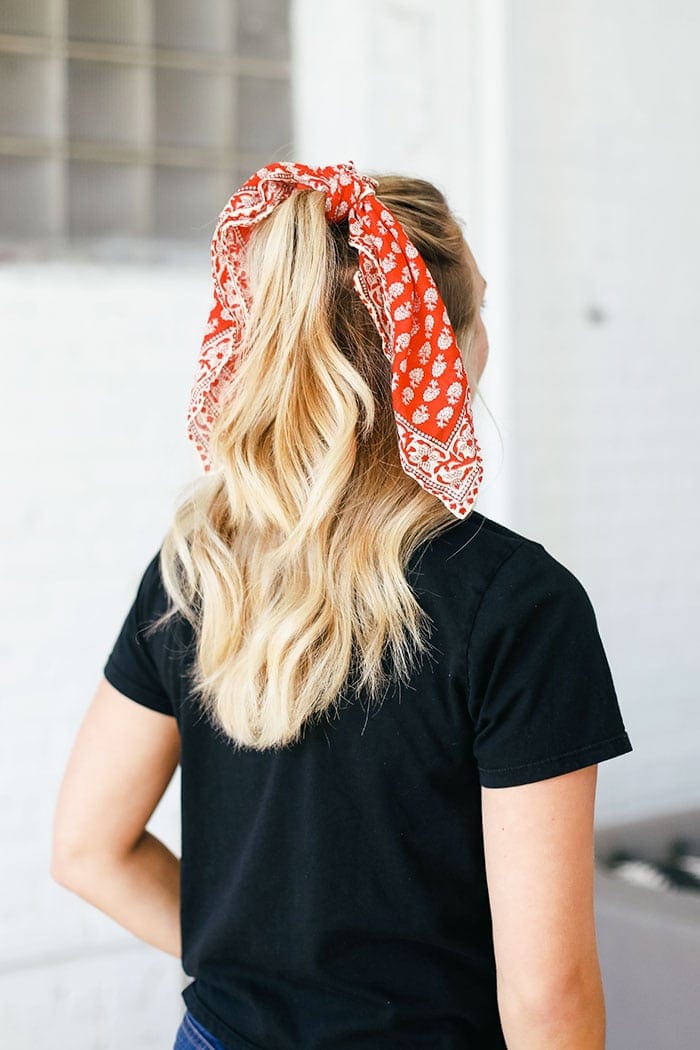 Top Knot
How cute is this top knot bandana variation on Emily? The top knot is a fit girl's best friend because it likely signifies you haven't washed your hair after 3 or 4 days worth of workouts (guilty). Well, tie a bandana two times around your top knot and you'll be on your way to fooling your co-workers into clean hair! Seriously how adorable.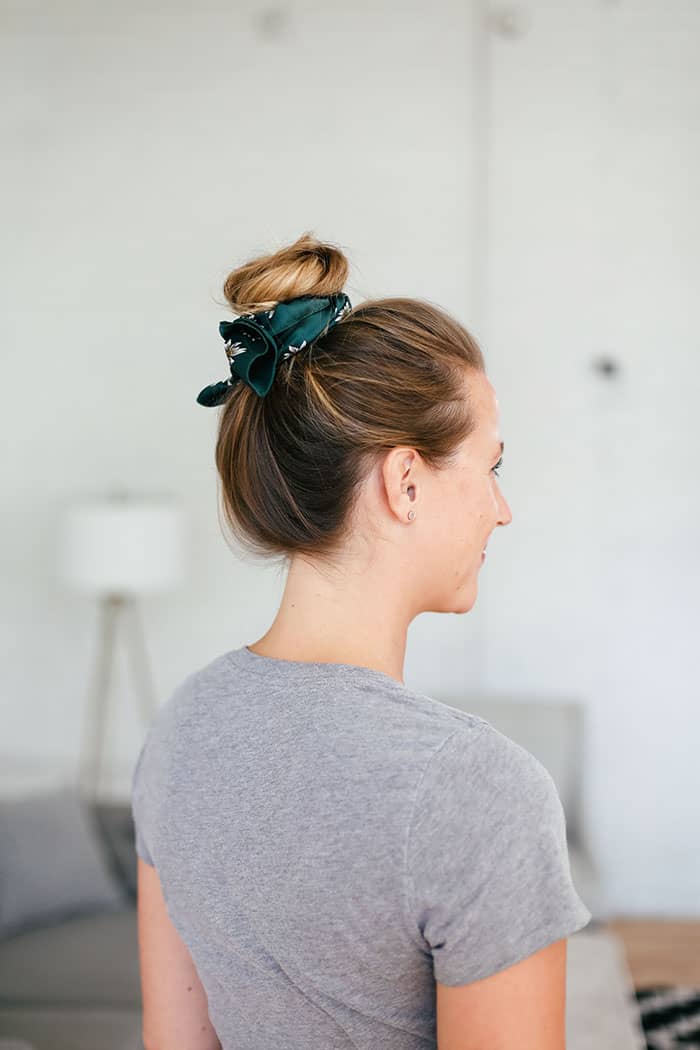 Western
You may think only cowboys wear bandanas around their necks, but that's just false! We love the western-style bandana look especially for fall or winter because it will keep that neck of yours warm during the chillier months! Plus, it really spruces up a basic sweater or t-shirt with some color.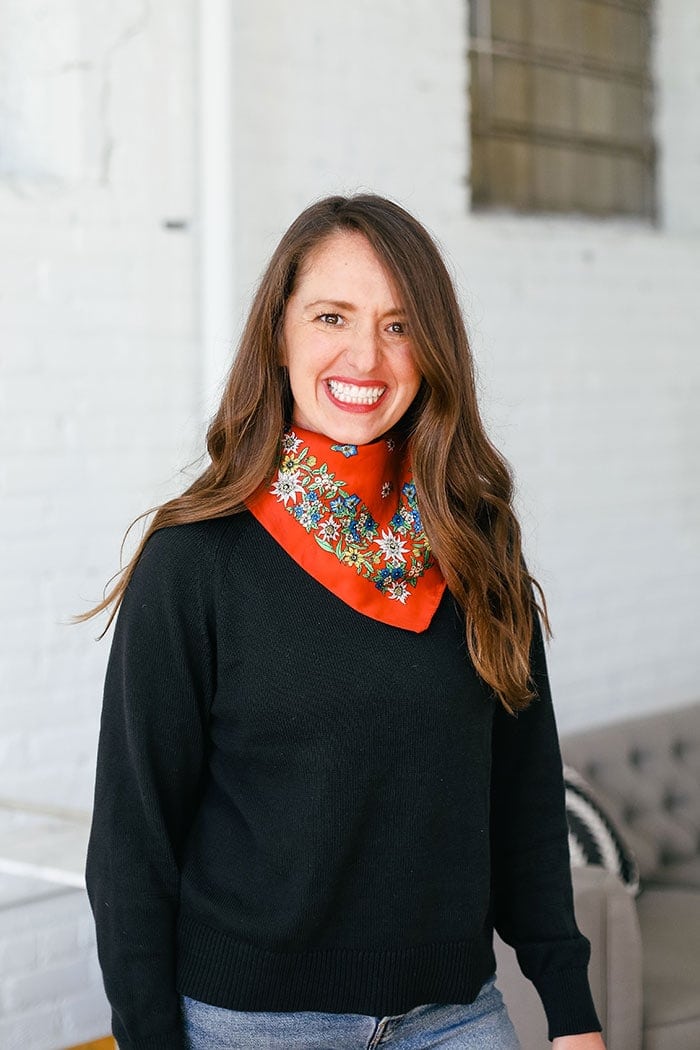 French
Wearing your bandana with a French twist is the easiest way to class up any outfit. This look is effortless, stylish, and oh-so-trendy right now!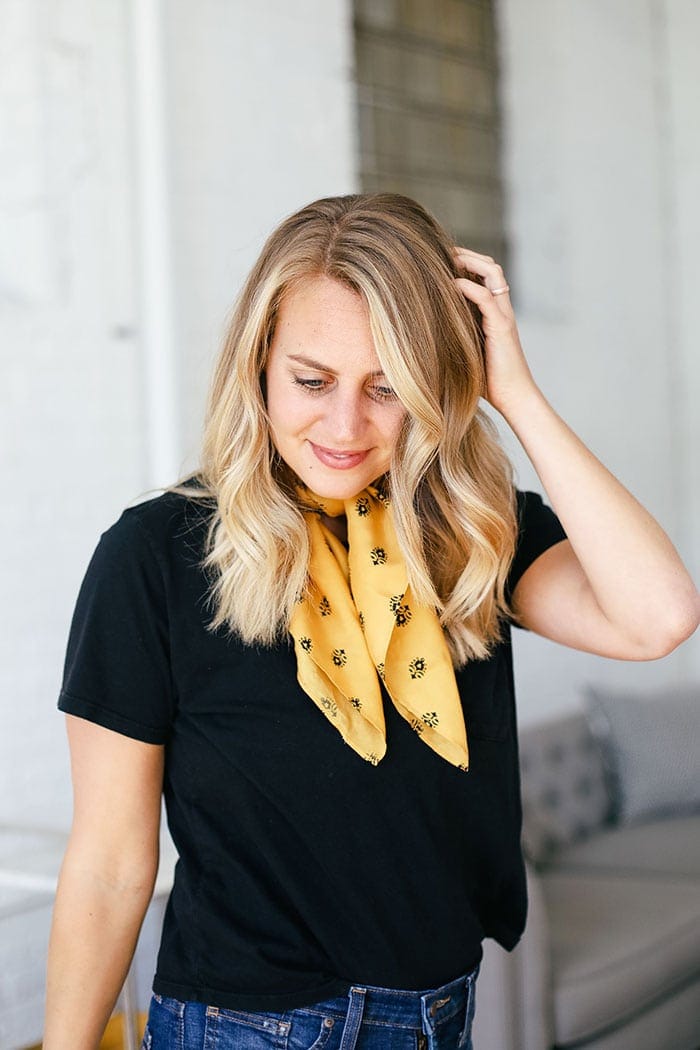 Bohemian
Hey girl heyyyyy! Looking to get creative with your bandana wearing? We love this bohemian look because it takes literally 2 seconds and completely changes your entire outfit…for the better!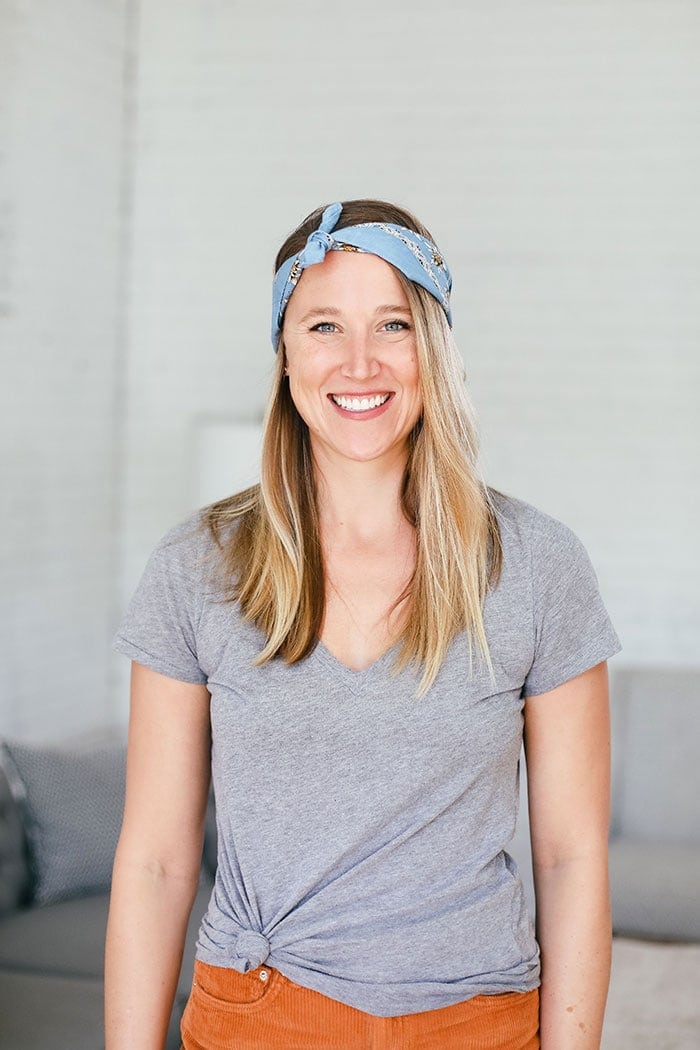 Classic
Go back to basics with your bandana and wear it classic-style. You can wear your hair up or down and leave the knot in the front or back. Any way you do it is cute and fun.