It has been a long, delicious, messy, fun 3 months of recipe testing, photo shoots, more recipe testing, design, and more recipe testing for my very first e-book. I loved everything about the process of created this e-book from the early stages of recipe planning, to the photo shoots, to the design. I've learned so much about myself and… so much about DESSERT! Book #2, watch out!
I can't even begin to tell you how excited I am that YOU CAN NOW PRE-ORDER "34 Healthy Single-Serve Desserts e-Book!"
The official launch date of the book is Sunday, June 22nd priced at $12.99.
Why pre-order? By pre-ordering today you will save $3.00 and be guaranteed a copy in your inbox on release day! *Note: you will not actually receive the PDF until the launch date.

---

34 healthy (and delicious!) single serve dessert recipes made with whole, good for your ingredients. 30 of these recipes are brand new and 4 of them are Fit Foodie Finds favorites.
34 are Gluten Free
19 are Paleo (dairy free and grain free)
19 are Vegan
6 different categories of recipes
Cookies
Brownies and Blondies
Cakes and Muffins
Ice Cream and Mousse
Pies and Tarts
Miscellaneous
Nutritional Information is provided- I know how important nutritional information is to some people, so I went ahead and calculated it for you using the exact product/brand I used in the recipe.
---
I'm sure you're dying to know what is inside. Here is a photo collage of some of my favorites….including Gluten Free Mocha Cupcake, Paleo Chocolate Chip Cookie Dough Cups, and Healthy Lemon Tart. Oh and…that's a paleo cake pop!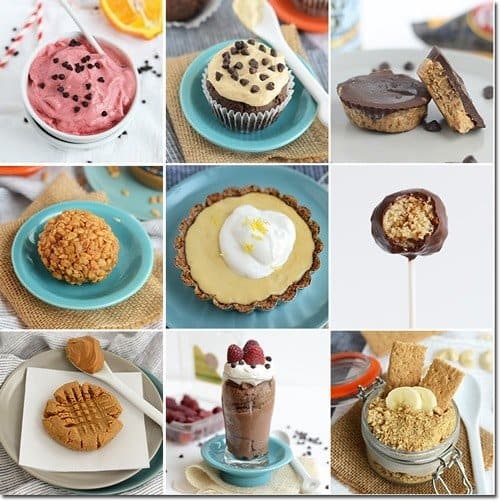 And a few more because they are all so irresistible!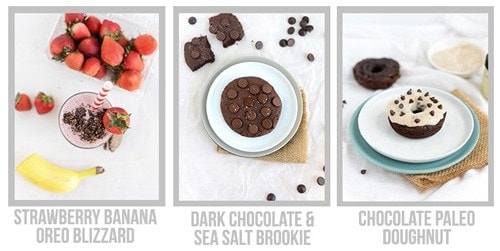 ---

Not sold just yet? I included an added bonus. Because every cupcake recipes deserves a FROSTING RECIPE! Also included are 5 healthy frosting recipes that are so delicious you could eat them on their own!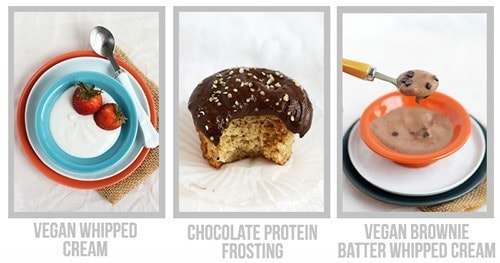 ---

HOW TO PRE-ORDER
Click "BUY THIS" in red on the bottom right of the screen.
Fill out your email address and credit card information.
Click Pre-Order.
Check your email to confirm your order.
NOTE- you will receive your copy on June 21st immediately after it's released. Your credit card WILL NOT be charge until June 21st.
As always if you have any more questions or comments, feel free to email me directly at FitFoodieFinds(at)gmail(dot)com!
And how could I forget thank you! Thank you so much for all of your support :D