Every year I like to design my friends and family a little bit of Fit Foodie swag. You know, so they can be a walking billboard for Fit Foodie Finds. Turns out, you guys want Fit Foodie swag too! So? We're officially releasing a limited edition Fit Foodie Squad tank!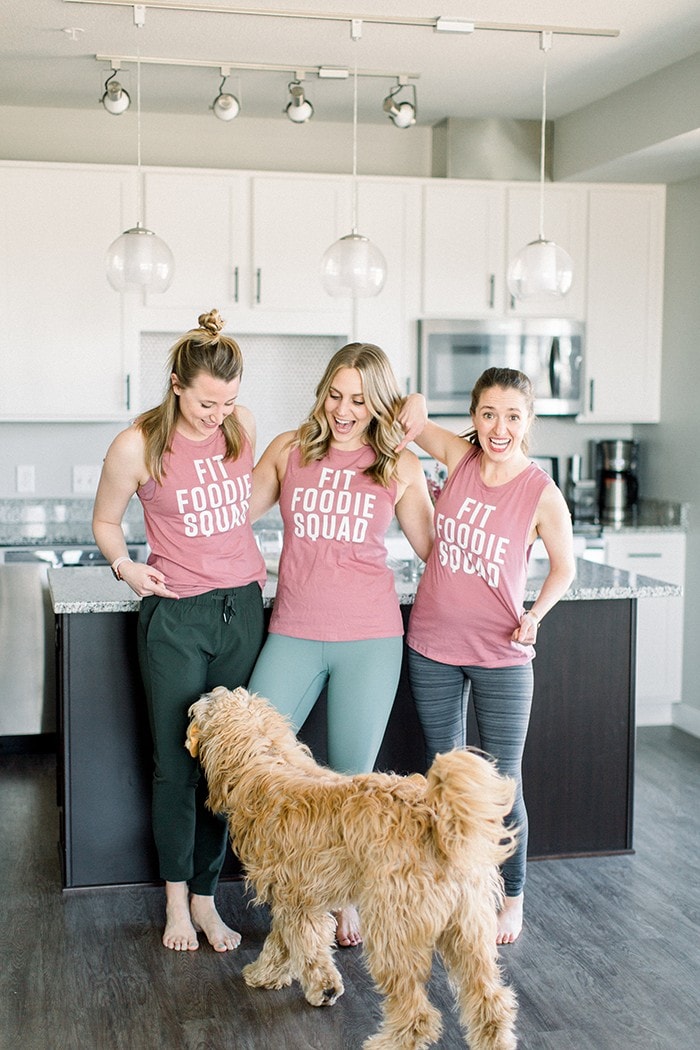 Get 'em while they're hot, get 'em, get 'em while they're hot.
Fit Foodie Squad
We thought 'Fit Foodie Squad' was very fitting for these tanks and tees because we're all basically on the same squad…right?! Like I mentioned above, I initially printed some tanks and tees for my close friends and family because they're always asking for Fit Foodie gear to rep. I finally got around to it over the holidays and you pplz immediately jumped in saying you wanted one, too! Alas, that is how we got here today. The original Fit Foodie Squad tanks were navy blue, but IMO, I've got even cuter variations for you babes. We're printing on Bella Canvas women's muscle tanks in two colors — mauve (pictured above) and army green. The guys get 1 color option, military green, in this Bella Canvas short sleeve tee. I'm pretty pumped about all of these options and you bet your bippy I'm ordering an extra army green tank + a tee for Mark!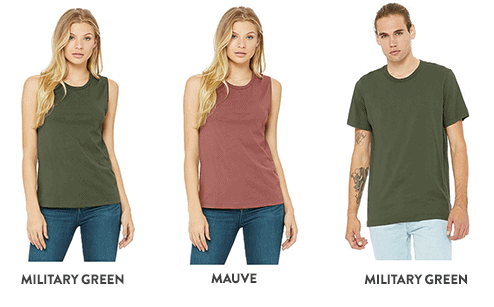 $19.99 – Buy Now!
We really want to just get these Fit Foodie tanks/tees into YOUR hands, which is why we priced them at $19.99 + shipping. No, we're not making any money off these guys. These tanks/tees are limited edition because they will only be on sale for 2 weeks. Once we get all of the orders in we will submit for printing and hopefully, they'll be in your hands within 4 weeks!
Feel free to click HERE to order. Or use the widget below! Both of them are safe and certified.
As always, feel free to leave questions or comments in this post or email me directly at Lee(at)fitfoodiefinds.com!