I thought yesterday's post would be an excellent segue into my most exciting project since the launch of Fit Foodie Finds.
I'd like to introduce to you — The Healthy Glow Collective by Fit Foodie Finds and Ambitious Kitchen.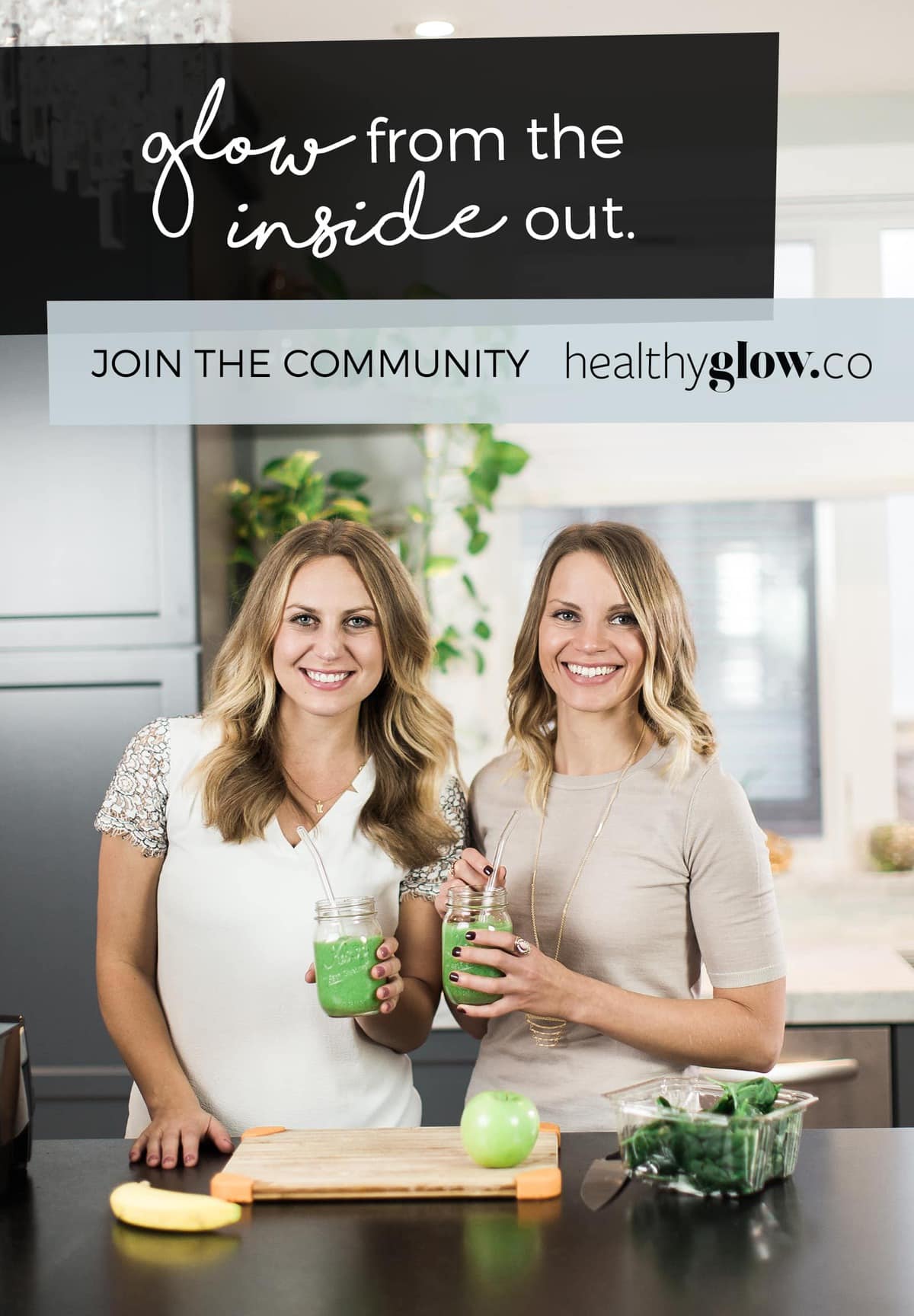 I just want to start off by saying…I AM SO EXCITED to finally be able to share what the heck has been going on over here! Monique and I have always talked about building a business together. Not even kidding, circa 2013 when we first met, we would walk around Lake Calhoun in Minneapolis dreaming big of what we could do together one day. This very project has been in the works since the 2015 launch of the Summer Sweat Series. Monique and I have been so inspired by the community we've created surrounding our Sweat Series program and after asking YOU GUYS what you want, we decided it only made sense to move forward and make this something bigger and better. So? We hired on our amazing brand manager, Katie Proctor, and she's been a complete game changer in this business. She is a registered dietitian and her background is in brand management and social media. PERFECT FIT? Yes.
---
---

About The HGC
The Healthy Glow Collective is a community and resource that encourages women to live a happier, vibrant lifestyle and glow from the inside out. What da hell does that mean? Everyone wants that healthy glow, right? We're here to help you find that (whatever that may mean to you) through our amazing online programs and community. We already know you love our sweat series meal and fitness plans and we've got some big things in the works for early 2017. I can't share everything just yet, but know they're coming!
Dream big, do big. Monique and I see so much potential in this little baby of ours and we are so excited to venture into the online space with a combined brand. The official launch of the site is happening in conjunction with our newest program – – – The Winter Sweat Series!
Winter Sweat Series 2017
That's right! Your favorite FREE program is back and this year and it's happening post-holidays! FFF and AK are partnering up with The Healthy Glow Collective for our first ever Winter Sweat Series! Mark your calendars for the launch on Sunday January 8th for 4 weeks of meal plans and workouts. We're coming in strong this year with TONS OF VIDEO and amazing content to put you on track for 2017.
If this is the first time you're hearing about the sweat series, check out our Summer Sweat Series from this past year! The workouts are amazing and the meal plan will leave you a satisfied, proud cook.
Join the Healthy Glow Collective Facebook group to meet the rest of the community!
Subscribe to the Healthy Glow Collective be the first to know about upcoming programs and announcements! ++ you get 10 of our best healthy meal prep recipes for a thanks to being you!
Follow us on Instagram at @HealthyGlow.Co!