Surprise the cook in your life with one (or two!) of these functional gifts for foodies. Her kitchen is sure to receive that 3-star rating with a present from this list!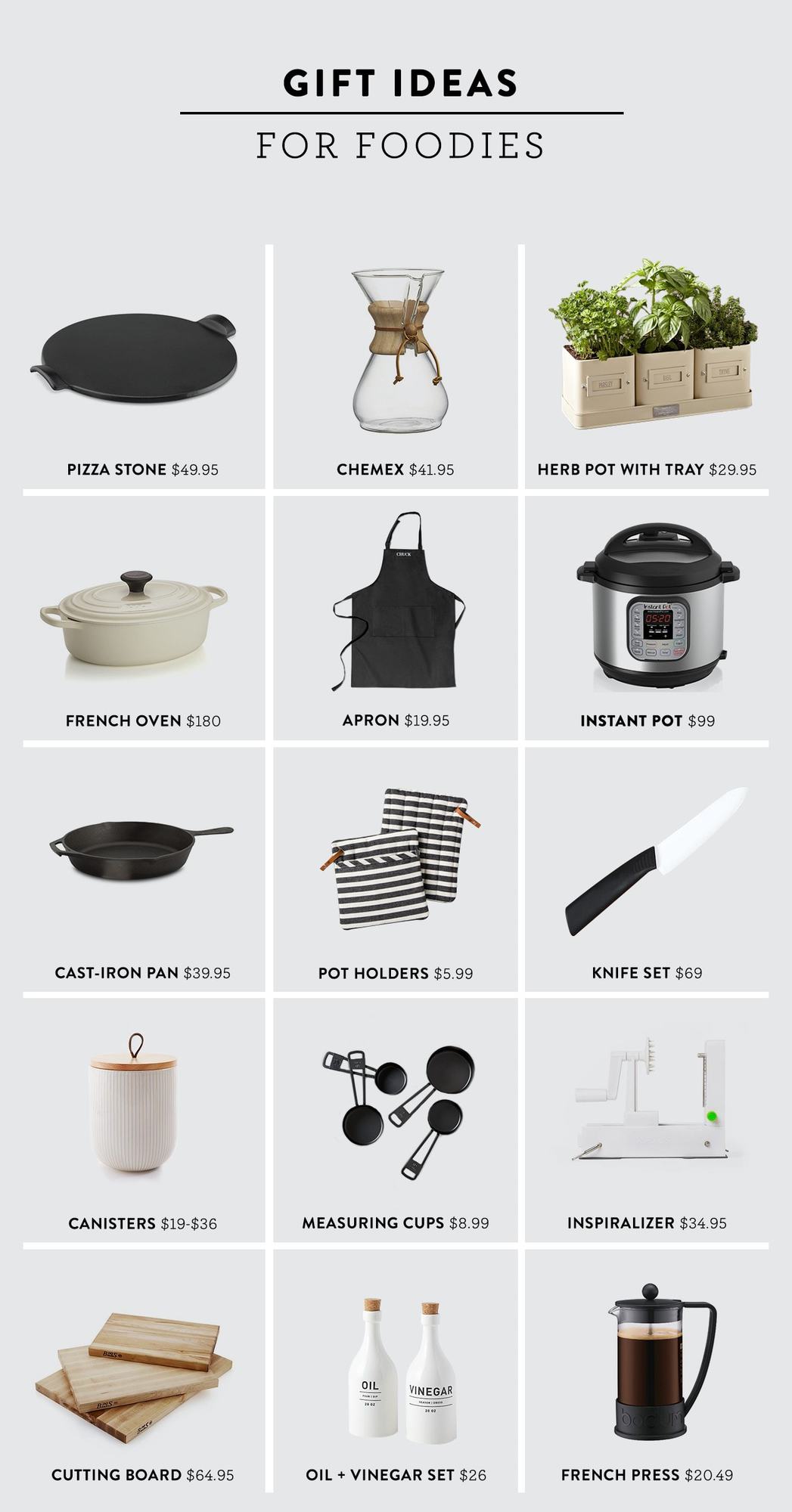 This is it, people– Linley here to chat about the last week of holiday shopping. DON'T STRESS OUT. Take a bath, have a glass of wine, and map out who you still need to buy for. Good news, if you have a foodie in your life this post is for YOU.
The holiday hustle is in full swing and I am trying my best to slow my nights down with epsom salt baths and some reading, but it's inevitable to feel the tug of the holiday to-dos. I spent last night wrapping all of my Christmas presents (which is actually quite relaxing) to get ahead of my holiday to-do list. Taking it one day at a time and doing little things to feel accomplished really help me stay sane. Cole and I are heading to Captiva, FL to celebrate Christmas with his family, so we have a couple different holiday events this weekend and next weekend! BRING IT ON.
As a foodie, I would gladly give OR receive any of the gifts on this Last Minute Gifts for Foodies gift guide! I have a few last minute people to buy for and I am leaning towards getting them cute, functional, kitchen goodies. Is there anything better (if you like spending time in the kitchen) then the latest gadget or a refresh of your kitchen towels? I think not.
Make holiday shopping a breeze with this Last Minute Gifts for Foodies Gift Guide!
Last Minute Gifts for Foodies