I will. I repeat. I will NOT let summer end.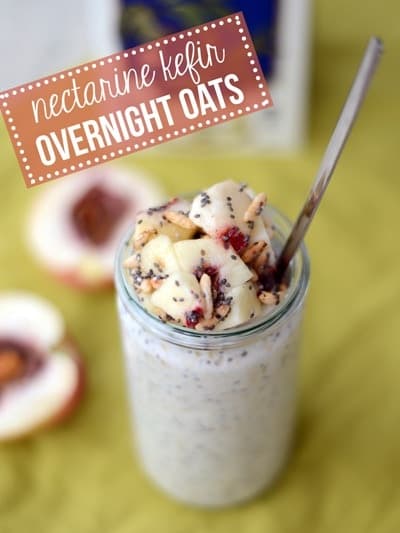 Overnight Oats will live on. And so will this heat that has finally made its way to Minnesota.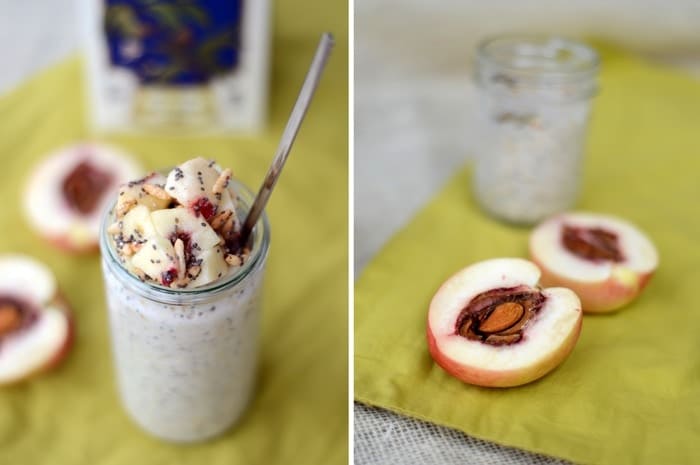 For my typical overnight oats, I usually use Greek yogurt, but I wanted to mix things up a little bit so I used KEFIR! I always have kefir in my fridge. I like to switch off between that and yogurt because kefir has active cultures inside, which helps my tummy.

Recipe
Nectarine Kefir Overnight Oats
Prep Time:

5 minutes

Total Time:

5 minutes
Ingredients
-1 cup quick cooking oats
-1 cup kefir (any flavor!)
-1 cup milk (I use unsweetened, almond)
-1 tablespoon chia seeds
-1/2 teaspoon vanilla extract
-1 cup chopped white nectarines
Instructions
Mix all ingredients in a large tupperware and place in fridge overnight or for at least 1 hour. Serve chilled.
Similar
For this gorgeous topping, I mixed together more chopped nectarines, a sprinkle of chia seeds, some puffed brown rice, and a little honey. Was the perfect touch of crunch and sweetness!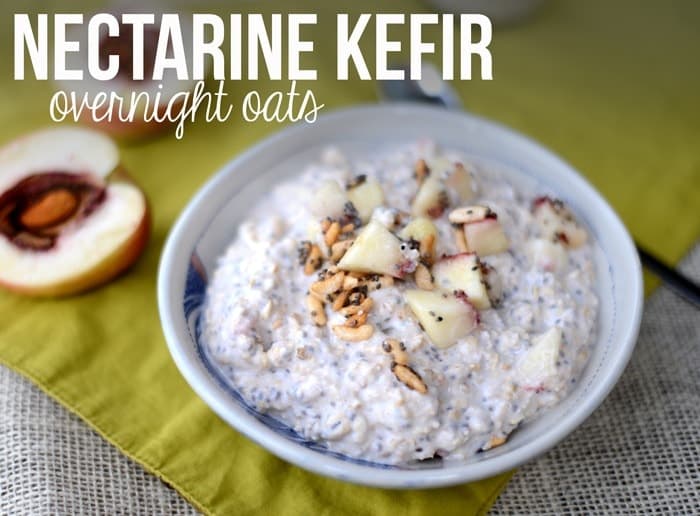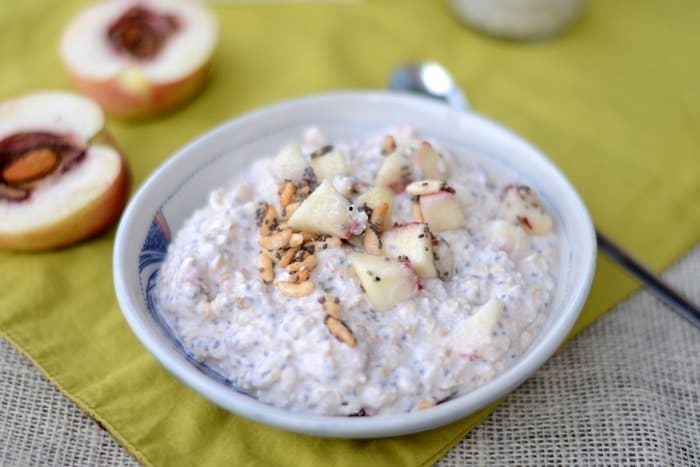 I am a big fan of adding more milk to the top, but that's just my preference!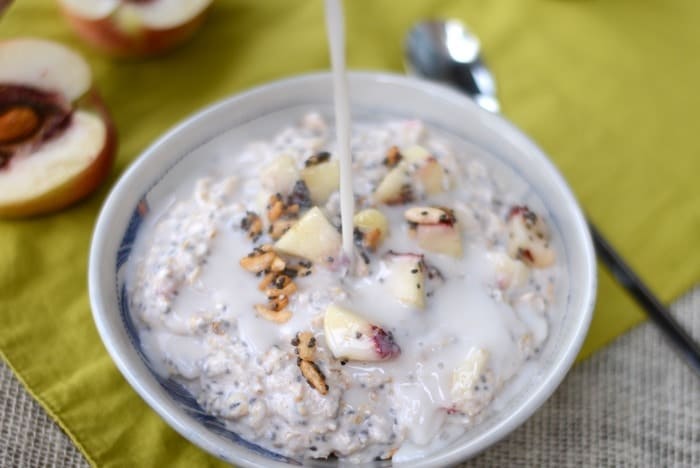 On this weekend's agenda is
FFF Recipe planning, creation, and photography
Designer whey Recipe Creation and photography
Boating! on Saturday with a few friends
Hanging with Blake before Fall Semester starts back up for his MBA Prorgram
Overnight oats….love em or hate em?