The 2019 Nordstrom Anniversary Sale is HERE! Early access for the Nordstrom Sale started on July 12th so if you have a Nordstrom Card, get shopping. If you are waiting for the public sale to start, take a look at our favorite Nordstrom Sale items today and add them to your wish list!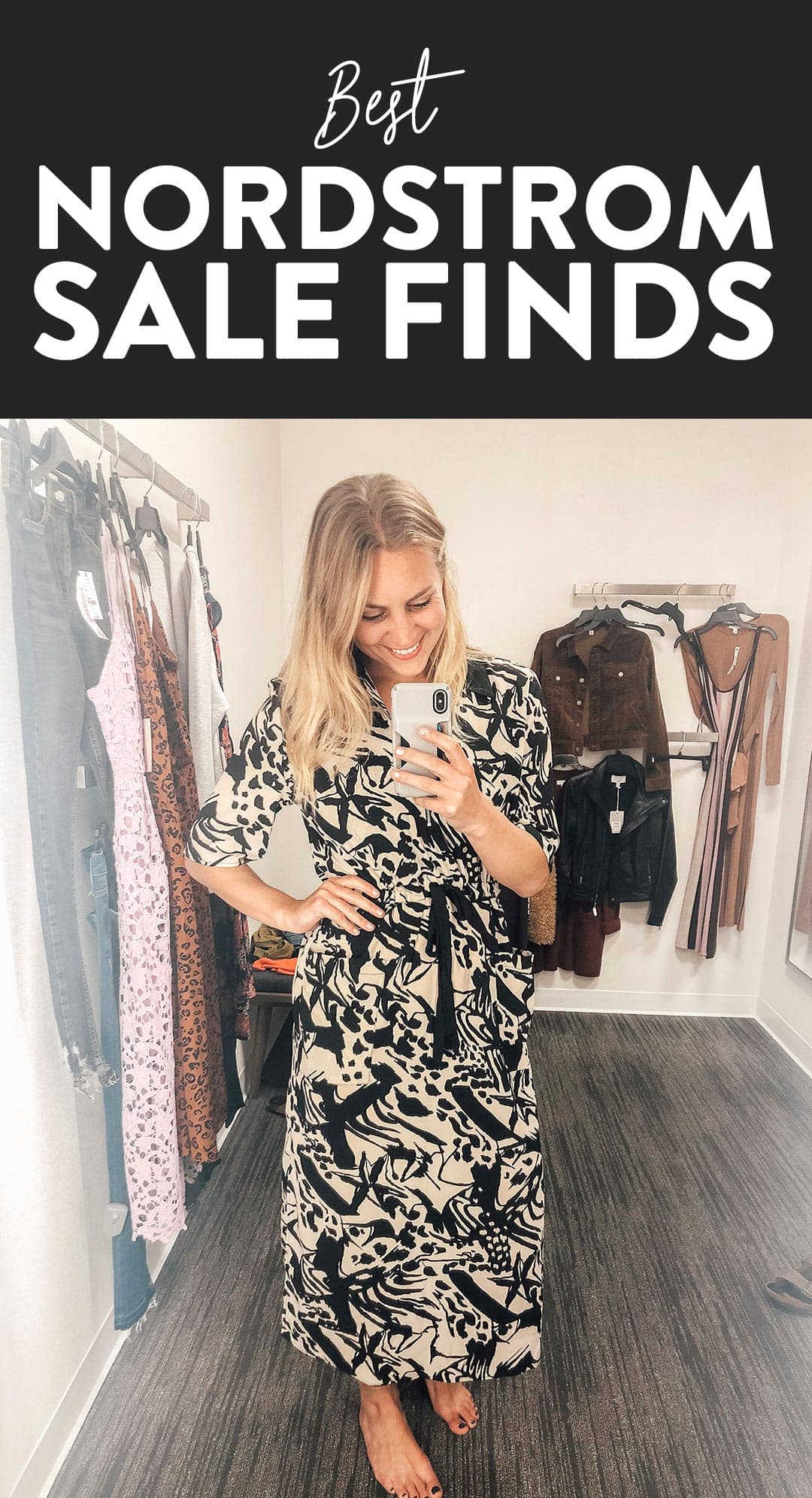 The BEST Sale of the Year
You guys know that we are huge fans of Nordstrom. It's our favorite place to shop and for so many reasons. It's accessible, easy to shop online, their customer service is amazing, they only carry the best brands, and they have some pretty amazing sales.
We love a great deal and the Nordstrom Anniversary Pre-Sale makes it easy to get your favorite brands for a cheaper price before items are released to the public in the actual Nordstrom Anniversary Sale which starts on Friday, July 19th!
We did a few roundups of the Nordstrom sale last year and you guys loved it so we're back again this year sharing our favs. If you're a Nordstrom cardholder, you get early access to the sale before all the sizes you need are gone. We wanted to make sure you had all the details you need for the Nordstrom sale and that you saw our favs in case you wanted to buy them too. Happy Shopppping!
Nordstrom Anniversary Sale 2018 Reminders
Important Dates + Details to Remember
Early Access– July 12th- July 18th (for Nordstrom cardholders only)
Public Access – July 19th- August 4th
Fit Foodie Finds is announcing a Nordstrom Anniversary Sale GIVEAWAY. The giveaway details will be released on our Instagram starting July 20th, so stay tuned!
Download the LIKEtoKNOW.it app for more opportunities to shop the sale anywhere (Instagram, Pinterest, Facebook, and more).
How do I get early access to the Nordstrom Anniversary Sale?
To get early access you need to Apply for the Nordstrom Card and then you will get into the sale a week before the sale goes public. Apply now, so you can get what you want before sizes run out!
Fit Foodie Finds Nordstrom Sale Favorites
Dresses + Jumpsuits
It's wedding season! Whether you are going to be a guest at a wedding or want to add a new dress to your wardrobe, you might as well get it on sale! There are maxi dresses, midi dresses, and rompers for everyone. #yay
[show_boutique_widget id="853488″]
Shoes
Nordstrom has the best selection of shoes! Get a pair of hunter boots for the fall, a pair of booties for work, or a pair of Steve Maden shoes for your next wedding. Deals on deals, people.
[show_boutique_widget id="853489″]
Bottoms
Step your jean game up this season! The Nordstrom Anniversary Sale is the perfect time to stock up on your favorite Madewell, Top Shop high rise, Rag & Bone, Articles of Society, and Ag jeans.
[show_boutique_widget id="853492″]
Tops 
Sweaters, graphic-ts, and Madewell t-shirts are all on our wish list for the Nordstrom Anniversary Sale! It is all about the layers when fall comes around, so bring on a new cardigan, too!
[show_boutique_widget id="853494″]
Activewear
You just can't beat Nordstrom's activewear section! We love their Zella brand, but you can also get all the Nike and Adidas gear you could ever want. Stock up on new yoga pants for the fall and sports bras for the girls!
[show_boutique_widget id="853486″]
Home Goods
We love decorating AND redecorating! The Nordstrom Anniversary Sale is a great opportunity to stock up on some new home goods.
[show_boutique_widget id="853506″]
Accessories 
Get a spunky pair of earrings, a new handbag, a fanny pack, or update that luggage collection! Nordstrom has a wide variety of accessories that will get you excited to add a little spunk to your next outfit.
[show_boutique_widget id="853512″]