The Nordstrom Anniversary sale starts today. Get first dibs on all sale items and follow Fit Foodie Finds for the next couple weeks to check out our favorites!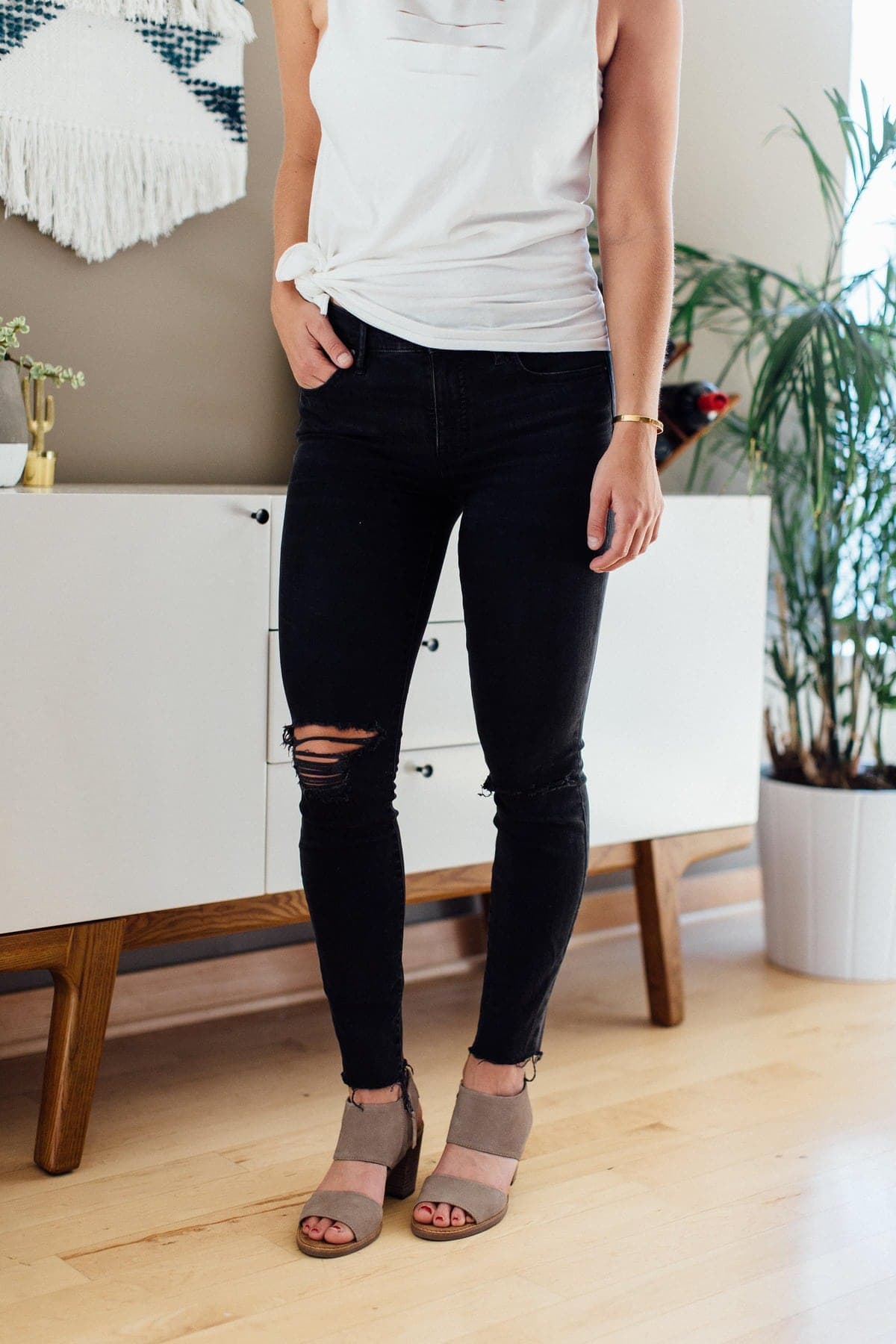 The Nordstrom Anniversary Sale is finally here! You guys, if you follow my style posts or my Instagram, you know that over the last year Nordstrom has become one of my staple places to shop. Nordstrom has such an amazing variety of designers and price ranges and I can always find what I'm looking for at a great price. I usually end up buying these at full price because quality > quantity in my opinion, but you guys know I can't pass up a good deal which is why I'm pumped for this sale!
I'll keep it short and sweet. If you love a good deal on quality products, shop the Nordstrom Anniversary Sale.
Why the heck am I telling you this? I wanted to give you a heads up on how to take advantage of the deals and that Linley and I will be heading to the Nordstrom pre-sale tomorrow and then highlighting our favorite products on Instagram and Facebook for the duration of the sale. Have we been paid by Nordstrom or received free product? The answer…NO. I want to make sure I come out and say this because I think it's important. Fit girls have very specific body types and often times it's hard to find clothes that fit just right. That's why I take it to the blog with my fashion posts to share the love. If I find a pair of pants that fit my big booty or a bra that secures the girls in, I want to tell everyone about it! If the products I'm talking about are on sale…even better!
What else should you know?
Important Nordstrom Anniversary Sale Dates 
Thursday, July 13th– Early Access Sale Begins
Friday, July 21st– Sale officially starts and is open to the public
Friday, August 6th- Sale ends
Early access to the sale and how to get it
Early access means you get first dibs on ALL sale items- online or in store. Who doesn't want first dibs on sizes and sale items?
In order to have early access, you need to be a Nordstrom card holder. It's not too late, APPLY HERE.
Other important details!
Fit Foodie Finds will be giving away a $150 Nordstrom gift card partway through the sale. So, stay tuned to our social posts about the Nordstrom Sale so you have a chance to score some cash money to spend during the sale!
The Nordstrom Anniversary Catalog is available NOW. Check out the  Women's + Mens catalogs now to make a wish list!
Download the LIKEtoKNOW.it app for more opportunities to shop the sale anywhere (Instagram, Snapchat, Pinterest, Facebook, and more).
Fit Foodie Finds Wishlist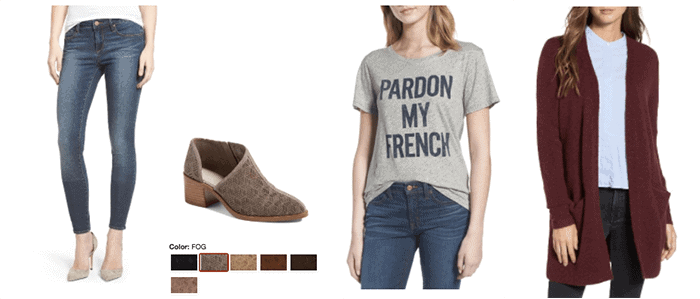 STATE Iddah Perforated Cutaway Bootie: Sale: $89.90 After Sale: $139.95
Articles of Society Mya Skinny Jeans: (Glendale): Sale: $38.90 After Sale: $59.00
Jcrew Pardon My French Graphic T: Sale: $25.90 After Sale: 39.50
Madewell Ryder Cardigan: Sale: $64.90 After Sale: $98.00
My finds from lsat year: My favorite finds from last year's Nordstrom Anniversary Sale (pictured above)–>Madewell High Rise Skinny Jeans:: Toms Majorca Sandal
Stay tuned, my party people and HAPPY SHOPPING!