Swap this week's take-out with one of our flavorful, veggie and protein-packed, healthy stir fry recipes. Make a few extra servings for a week of tasty, healthy stir fry leftovers the whole fam can enjoy!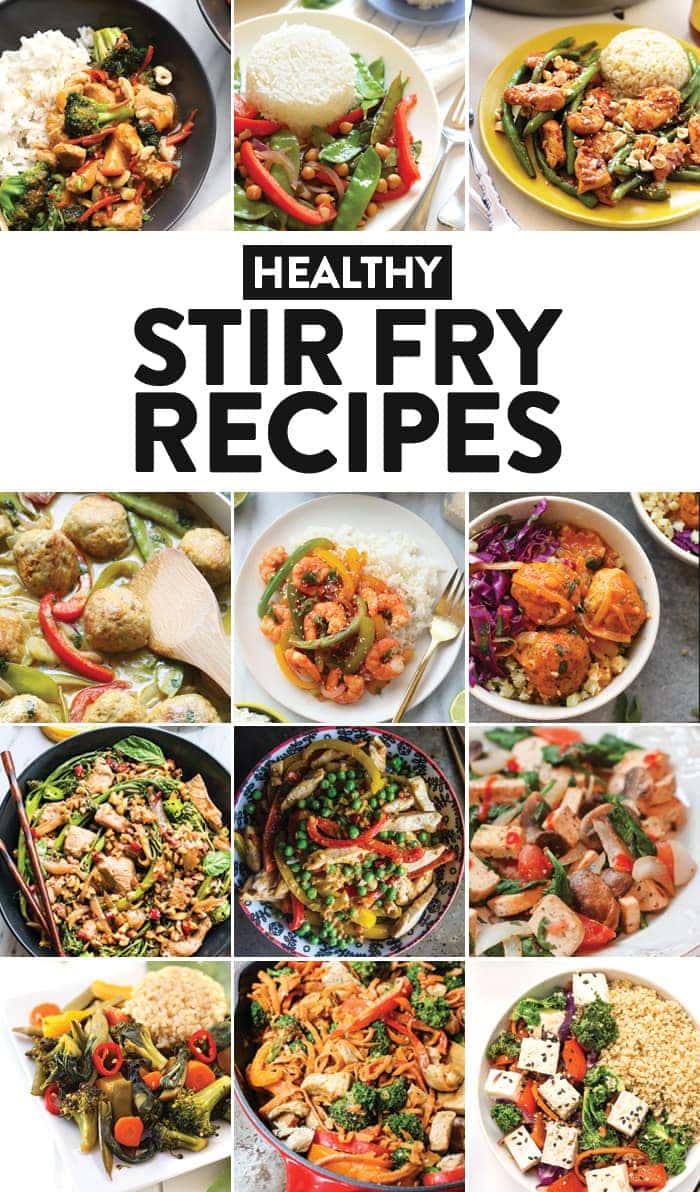 TGIF. I can't say this enough times. It's been almost 2 weeks since I've seen Linny Lou Who AKA Linley that you guys all love and I am so ready for her to be home. It's crazy how you get into such a jive doing something that you almost feel helpless when things are different or off balance. I had ambitious plans to either test or photograph 7 recipes this week without Linley and let's just say I made it less than halfway! We have lots of really fun opportunities coming down the pipeline and it seems that whenever I try and get started on the things I actually have planned to do, something else comes up! I did want to give a massive shoutout to Emily, who is our brand manager and has been keeping everything in check while Linley (and myself) were out! If there is one thing I had to choose that I loved most about my job, it would for sure be my team. I would legit die without them.
Today I am pumped to be sharing a round-up of some of my favorite stir fry recipes! Fun fact: stir fry is the first thing I learned how to make for myself when I was a kid. Why? Because I'm Chinese food-obsessed. I've been eating and loving beef with broccoli since I was like 8. Funny enough, we don't have a beef with broccoli recipe on FFF (LOL). Maybe this is is a sign I need to get one on the cal ASAP.
There are a million reasons why I love healthy stir fry recipes, but mostly because they help me get my veggies in, help me eat a lot of protein, and allow me to get a serving of whole grains. The Meal Prep Honey Gingery Chicken Stir Fry we posted last week is definitely one of my favorites, but let me tell you, our Kung Pao Chicken is definitely in the top 5 most made FFF recipes by YOU GUYS. Ever since Monique and I hosted our first Summer Sweat Series years ago, that recipe spread like wildfire!
Okay that's enough talk. Enjoy these amazing healthy stir fry recipes!