This Paleo Salted Dark Chocolate Mousse is made with an avocado and coconut base, sweetened with maple syrup, and topped off with Himalayan Sea Salt for a decedent, guilt-free dessert!
You guys know me…I'm all about healthy dessert. HECK, I have a whole e-cookbook devoted to them! I was thrilled with my blog friends and I chose to do a Healthy Valentine's Dessert collaboration post. That means I get to make dessert, eat dessert, and gawk at dessert.
Okayyyyy, if you say so :D
The following recipes are all paleo-friendly, meaning they are grain-free, refined-sugar free, and dairy-free. Because what caveman didn't eat brownies and mousse?
Chocolate Coconut Tart from Eating Bird Food: Cocoa powder and coconut cream come together to make this rich and creamy Paleo Chocolate Coconut Tart. Using all whole foods and sweetened with dates and maple syrup, this tart is a decadent treat you can feel good about indulging in.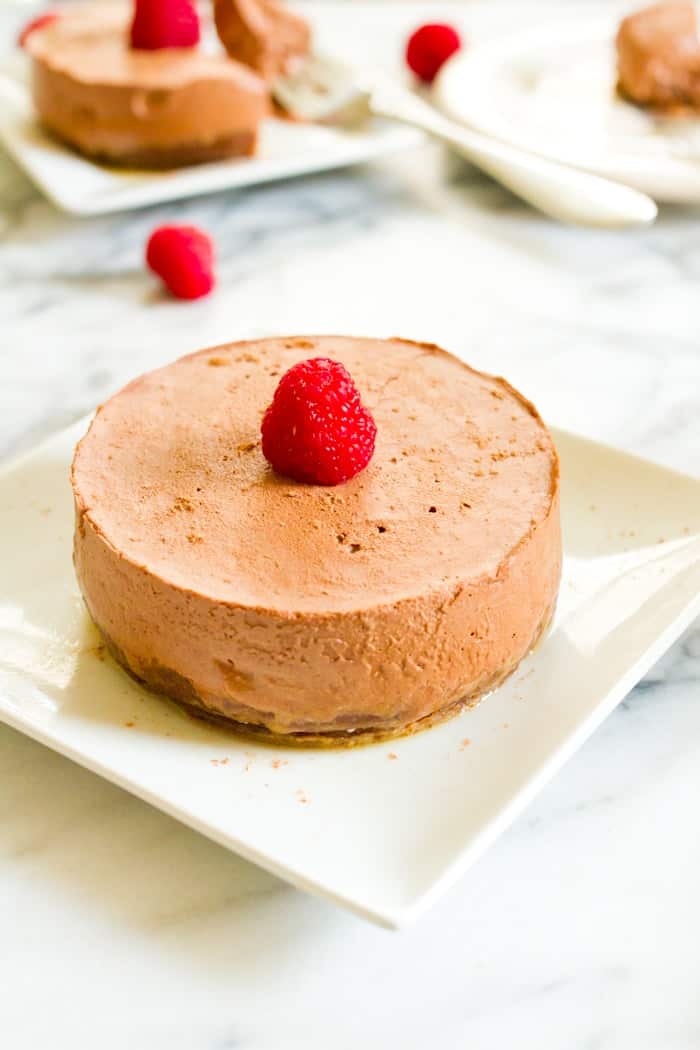 Paleo Chocolate Chip Cookie Cups from The Healthy Maven: Who needs a cup when you can eat out of a cookie?! Customize your Paleo Chocolate Chip Cookie Cups by filling them with coconut cream, berries, more chocolate or whatever your heart desires!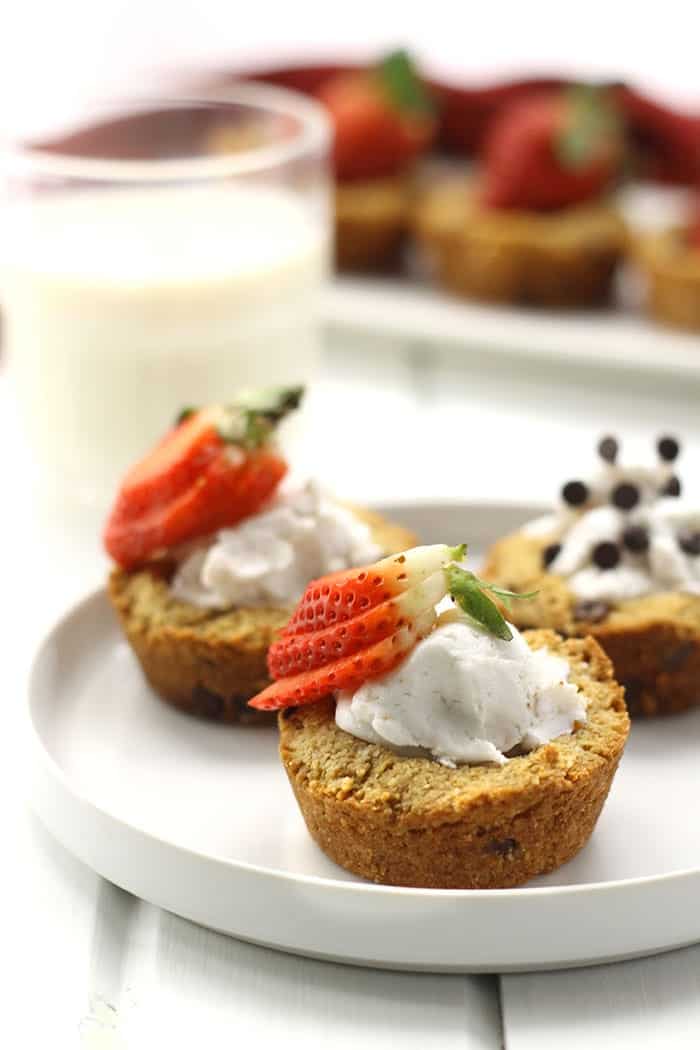 Dark Chocolate Bourbon Bacon Bark from Nosh and Nourish: Raise your hand if your guy likes bourbon and bacon. Yep, I thought so! This Maple Bourbon Bacon Dark Chocolate Bark with Pomegranates has love written all over it!!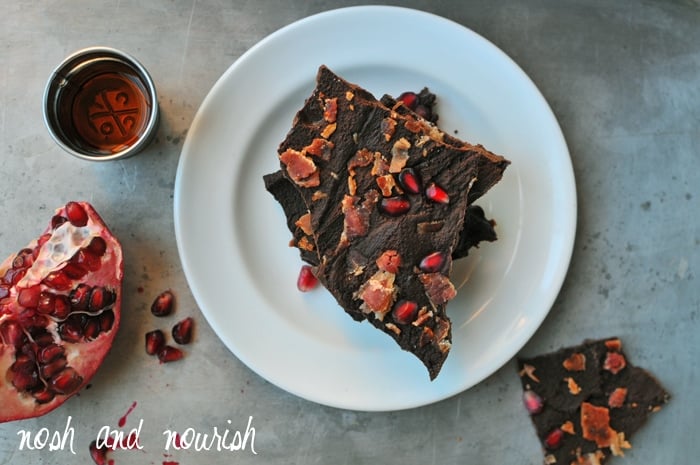 Paleo Raspberry Swirl Brownies from Lexi's Clean Kitchen: These fudgy paleo brownies are packed with warm chocolate chunks and topped with fresh raspberries and creamy raspberry swirls. The perfect festive treat for your Valentine, guilt-free!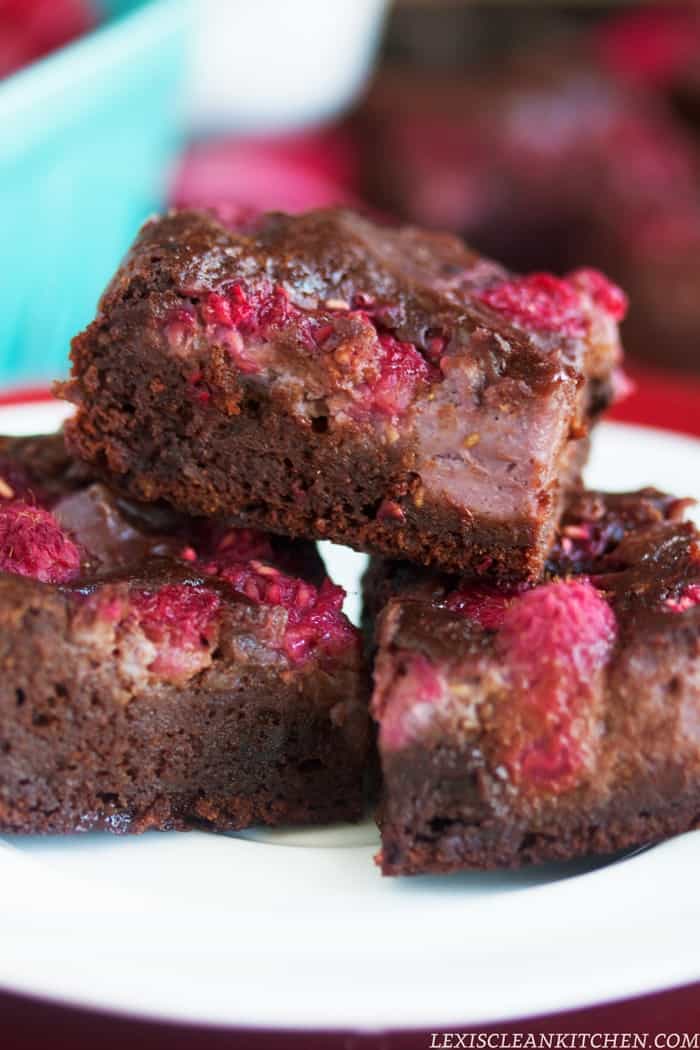 Coconut Almond Lava Cakes from Food Faith Fitness: These Paleo Almond Joy Lava Cakes are made with coconut oil and have an ooey, gooey melted chocolate and almond butter center. They're super easy and made with protein powder for a healthier, high protein dessert for two!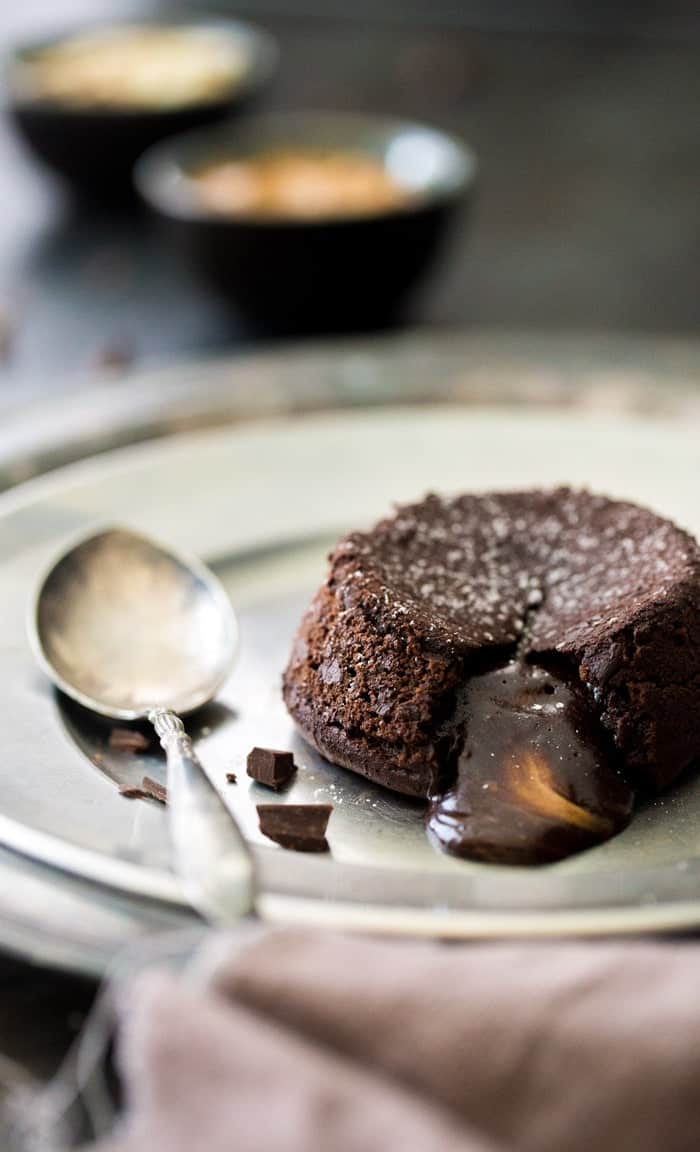 I made a similar tasting mousse in my e-book, but that was cashew based. This stuff is made with a mixture of fresh, ripe avocados and full-fat coconut milk aka coconut cream.
An avocado a day….
Knock on wood.
Freals, I love avocado and its creaminess!
You can totally manipulate the flavor of avocado mousee by simply flavoring it with lots of high-quality cocoa powder, a hint of vanilla, and a touch of maple syrup.
The coconut cream kind of looks like marshmallow fluff.
Anyone else love marshmallow fluff? I only remember having it once as a kid…at a friends house…and thinking it was just magical.
So rich and creamy.
<3
Recipe
Salted Dark Chocolate Mousse
Prep Time:

10 mins

Total Time:

10 mins
Ingredients
For the Mousse
2

ripe avocados, large

3 tablespoon

s coconut cream (the solid part in a can of chilled full-fat coconut milk)

2 tablespoon

s maple syrup (or honey – Add more if you want it sweeter!)

3 tablespoon

s cocoa powder (or cacao powder)
Dairy-free chocolate shavings or dairy free chocolate chips
Himalayan sea salt (for topping)
For the Vegan Whipped Cream
1

can chilled full fat coconut milk (just the solid part of the can)

1 tablespoon

maple syrup
Instructions
For the Mousse
Place avocados, coconut cream, maple syrup, and cocoa powder in a small food processor. Then, whirl until smooth. You my have to stop a few times to scrape the sides. Chill in refrigerator for about 30 minutes before serving. Top with whipped cream (below), shaved dairy free chocolate, and Himilayan sea salt.
For the Vegan Whipped Cream
Beat coconut cream and maple syrup with a hand mixer for about 5-10 minutes, or until stiff peaks form.
Notes
If this mousse is not sweet enough for you (we all have different preferences), add a tablespoon or two more of maple syrup.
Similar
No mousse deserves to be left un-topped. I shaved some dark chocolate and sprinkled some Himalayan sea salt on top. Perfecto.
Do you prefer fruity desserts or chocolate desserts. (you can't choose both!)