These Pomegranate Oatmeal Snack Cups are the perfect on-the-go healthy breakfast or snack. Bake them up at the beginning of the week for a grab-and-go option for the rest of the week!
Shoes are something that I have a hard time buying. 1. I am the worst shoe picker outer…when it comes to the fancy kind, that is, and 2. I am SUPER picky. I have giant calfs, so short boots or booties are really hard for me to find and like. I feel like taller boots balance out my muscular thighs in general, so I often just go with that.
You know what is the worst? When you go shoe shopping and you find a pair that you like, but don't end up buying them then you get home and realize you have the PERFECT outfit to wear them with? Yah- I hate that!
Well this weekend, Blake and I were Christmas shopping, AKA buying things for ourselves instead of everyone else, and I decided I wanted a pair of black booties because I had found a cute outfit to wear to the Corepower Holiday Party. I found THE PERFECT PAIR at Macy's, but of course they didn't have my size. Whomp. I then dragged Blake to DSW so I could see if I could find a similar pair. Surprisingly, I did…2 of them! I asked B, which ones he liked better and of course it was opposite of me. I decided to turn to Instagram to see what my fashionable followers would choose. Literally 99% of the people who responded said they liked Blake's choice best.
I took your advice and went with that shoe and hot damn I'm glad I did!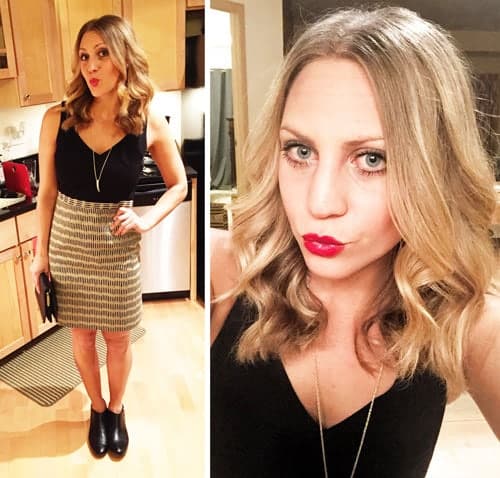 So these snack cups rock! I am obsessed with pomegranates lately, and you should be to! They make everything taste and look better…like ugly oatmeal, for example. Just put some poms on top and BOOM, you've got yourself a beautiful masterpiece :D
Frealz, these rock! They are….
100% whole grain
Naturally sweetened
Naturally gluten-free
Dairy-free
HEALTHY!
The best part is….you can totally eat more than one because they are sort of miniature.
Since they are super dense, they didn't rise much (I wasn't expecting them to), so I only filled the cupcake tin about 1/3 to 1/2 way. Eat em' up, frands.
I topped mine with my new favorite nut butter- Trader Joe's Cashew Butter. UMMM YUMMM. It's unsweetened and perfect. I've got 2 stocked away in my cabinet for a rainy day :D
Recipe
Pomegranate Oatmeal Snack Cups
Prep Time:

10 mins

Cook Time:

20 mins

Total Time:

30 minutes
Instructions
First, preheat oven to 350ºF and spray a muffin tin with nonstick cooking spray.
Then, place banana in a medium size bowl and mash until smooth. Add the rest of the wet ingredients (minus the coconut oil, we will add that very last) and whisk until combined.
Add the dry ingredients and mix until smooth. Finally add in coconut oil.
Fill muffin tin about 1/3 to 1/2 way full. Sprinkle additional pomegranate arils (about 1/4 cup) on top.
Bake at 350º for about 20 minutes.
Nutrition
Serving Size:

1/12

Calories:

103

Sugar:

3

Fat:

5

Fiber:

2

Protein:

3
Similar
Here's more healthy breakfast ideas from the FFF archives…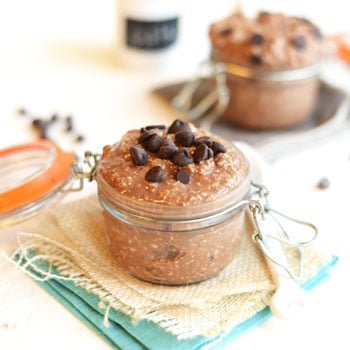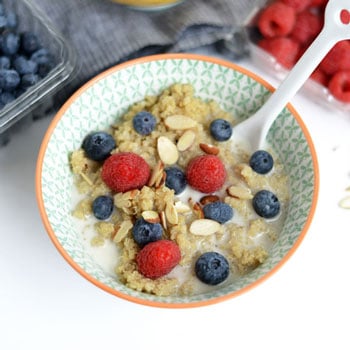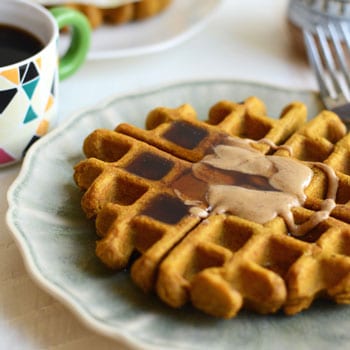 Tell me about your shoe collection. Do you own a lot of shoes? Or are you super picky about your shoe purchases like me?