What do you do when you have a little pumpkin puree left in the can?
(Because of course I'm not going to throw it out…)
Mix it with some maple syrup and them smother raw almonds with it.
OHhhhh do I love roasting my own nuts, especially when you can flavor them in a healthy way!
Recipe
Pumpkin Maple Roasted Almonds
Prep Time:

10 minutes

Cook Time:

25 minutes

Total Time:

35 minutes
Ingredients
-3 cups almonds, raw
-3 tablespoons organic pumpkin puree
-3 tablespoons maple syrup, raw
-1 teaspoon pumpkin pie spice
Instructions
First, preheat your oven to 350 degrees and line a baking sheet with parchment paper.
Next, in a medium size bowl, mix together pumpkin puree, maple syrup, and pumpkin pie spice.
Then, add in raw almonds and toss. Make sure all almonds are evenly coated.
Finally, spread almonds onto baking sheet and place in oven. Roast almonds for 25 minutes, tossing at 10 minutes and 20 minutes.
Notes
When you take the nuts out of the oven, they will not be crunchy at first. Let them cool for at least 20-30 minutes before eating!
Similar
I got really inspired to make something with pumpkin after yesterday's Fit Foodie Finds Friday post. I attempted gluten free pumpkin cookies and that was an epic fail.
I mean epic.
So roasted nuts it was.
Only 4 ingredients needed!
These guys would make an excellent homemade gift. Especially for your boss who eats almonds by the pound.
wink :)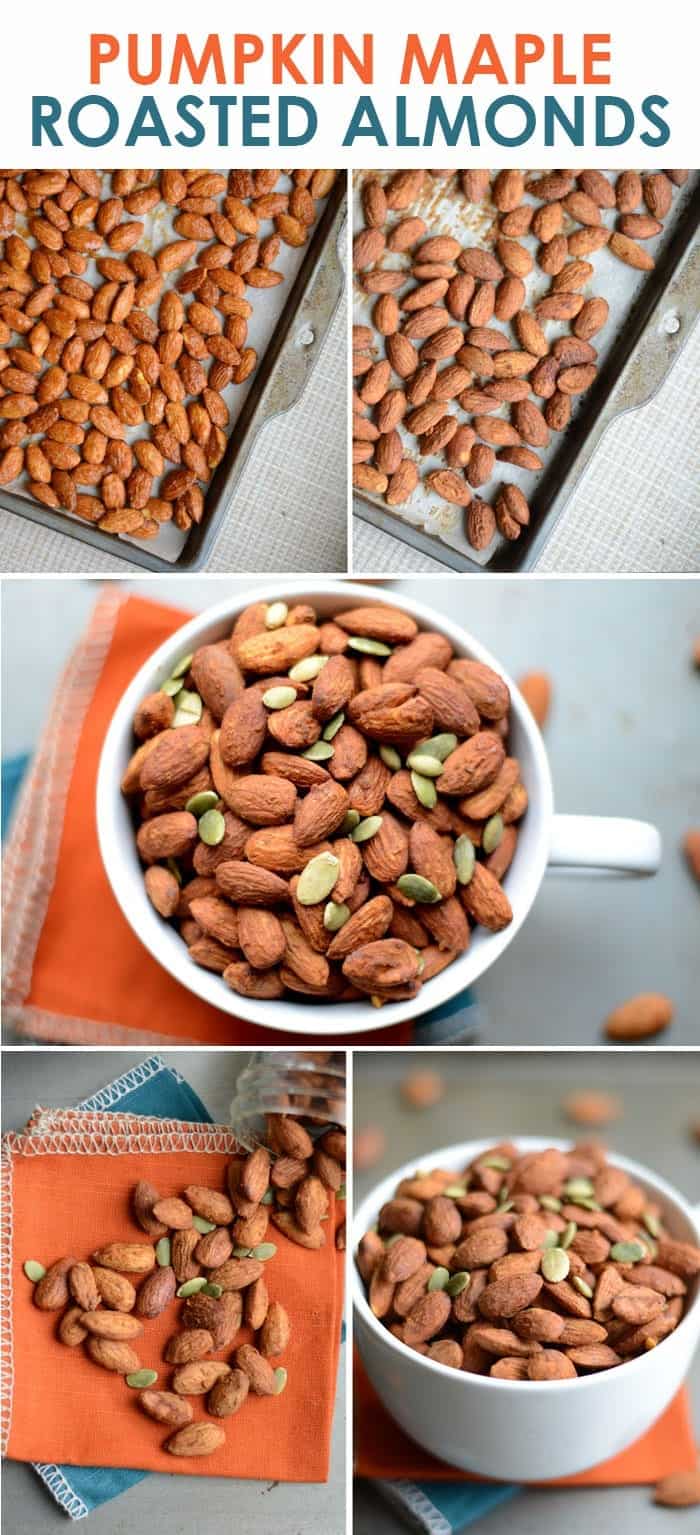 On this weekend's agenda
nothing.
And that's how it should be.
What is your favorite roasted nut flavor?