I'm actually not sure what I did before blogs and Pinterest. What did I make? What did eat?
I've been a long time follower of Ashley from Edible Perspective. Her blog is actually one of the first I ever read! Clearly she is amazing and so are her recipes, photography, and writing…
Ashley has has a mean collection of Cornbread recipes..and she sparked me to make my own…with Bob Red Mill's help ;) I didn't follow the direction on the bag at all…and that's the way I like it.
I call this: Quinoa Cornbread.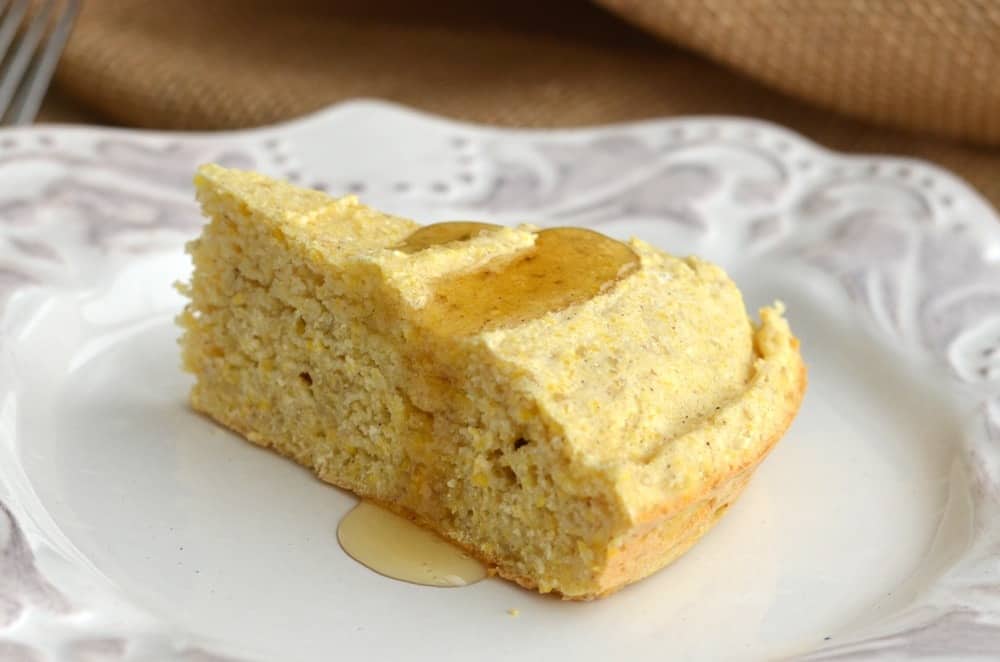 Smothered in honey.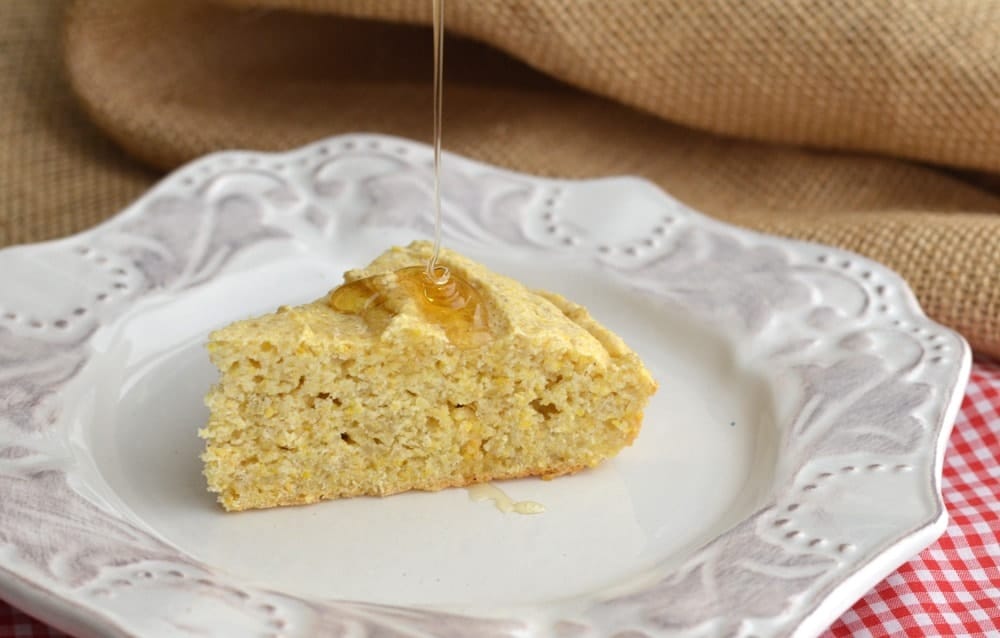 I ended up adding cooked quinoa into the batter at the last minute, kind of as an experiment…
Success.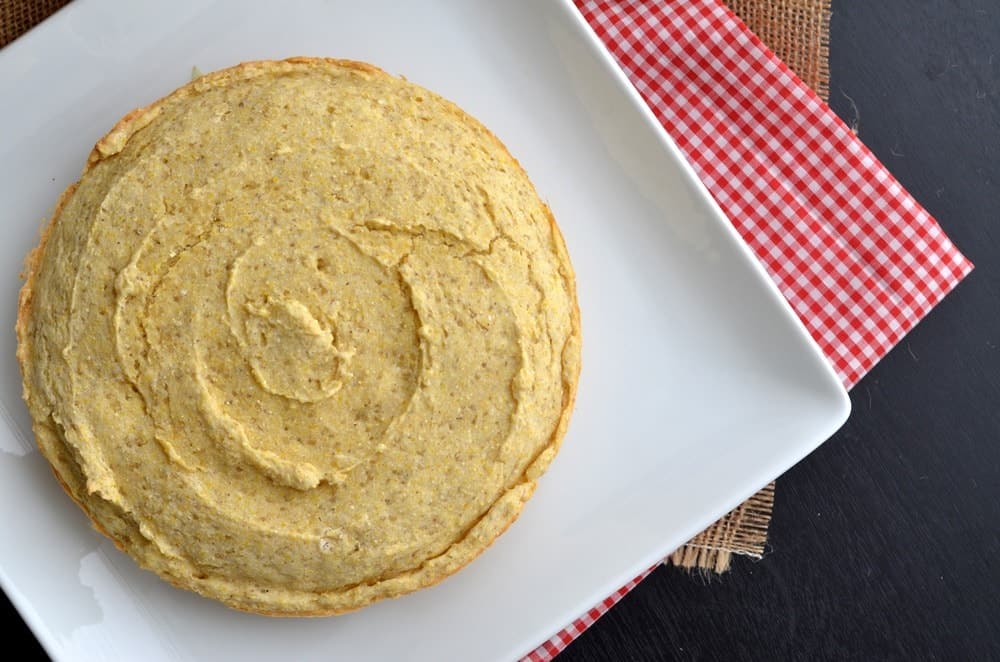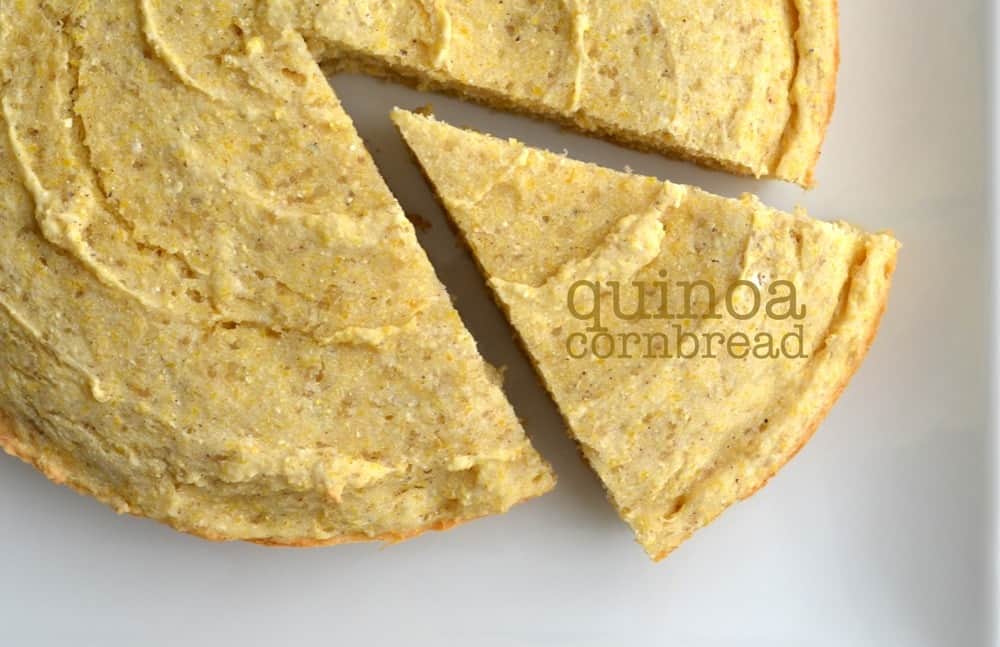 Recipe
Quinoa Cornbread
Ingredients
-1 bag Bob's Red Mill Gluten Free Cornbread Mix
-2 large eggs
-2 cups almond milk (or any kind of milk!)
-1/4 cup Greek Yogurt
-1 cup cooked quinoa
-1/3 cup of honey (optional…and necessary!)
Instructions
Preheat oven to 375 degrees. There are a couple of things you can make with this batter: A sheet of cornbread or cornbread muffins or both, like I did. It will make 24 muffins or a full cake sheet. I made 12 muffins and a circular cake.
Empty out cornbread mix into a medium size bowl. Then add in 2 large eggs and 2 cups of milk and stir until there are no lumps. Next, add in Greek yogurt, cooked quinoa, and honey and stir again.
If you are making cupcakes, fill each tin about 3/4 of the way full (it will make 24 cupcakes). If you are making a sheet of cornbread, spray a cake sheet with nonstick cooking spray and spread batter onto sheet evenly.
Bake at 375 for 25-28 minutes or until the tops of the muffins begin to brown.
Similar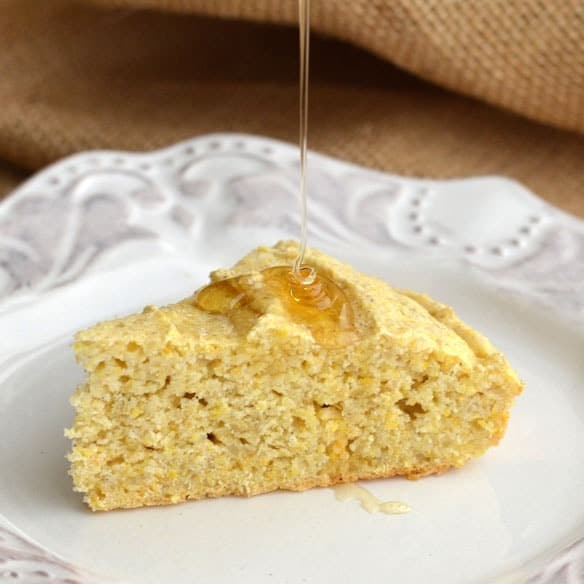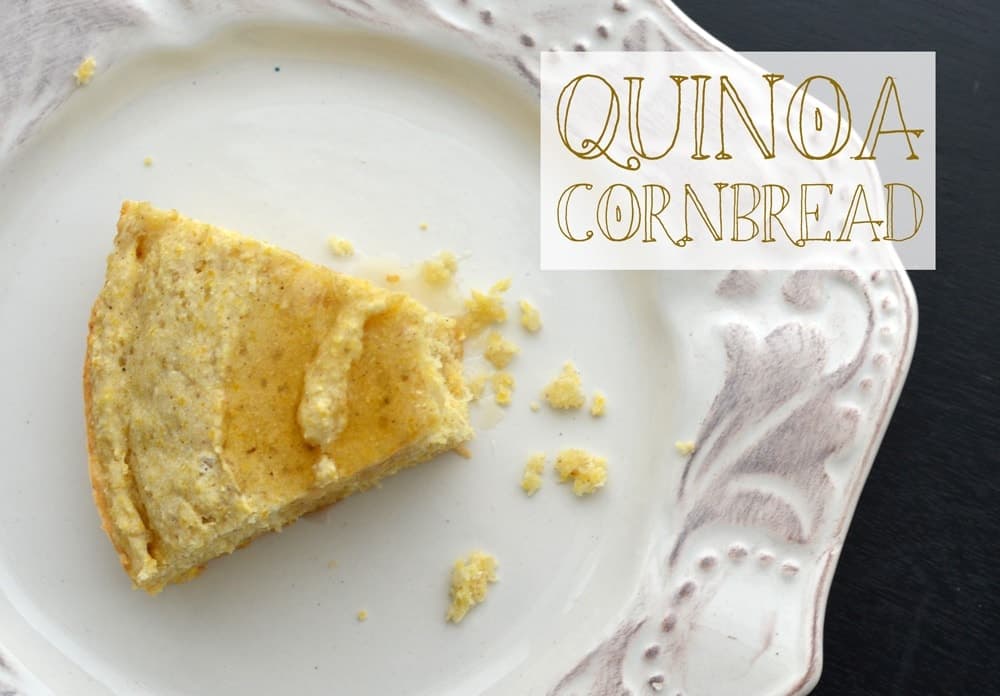 I'm not going to lie- this cornbread doesn't have the typically buttery flavor…because I didn't use any, nor did I use buttermilk. Still delicious in my mind, though :)
I wasn't sure what kind of texture the quinoa was going to give the cornbread and you actually can't even tell it's in it. Plus, you get a little protein boost in the nutrition!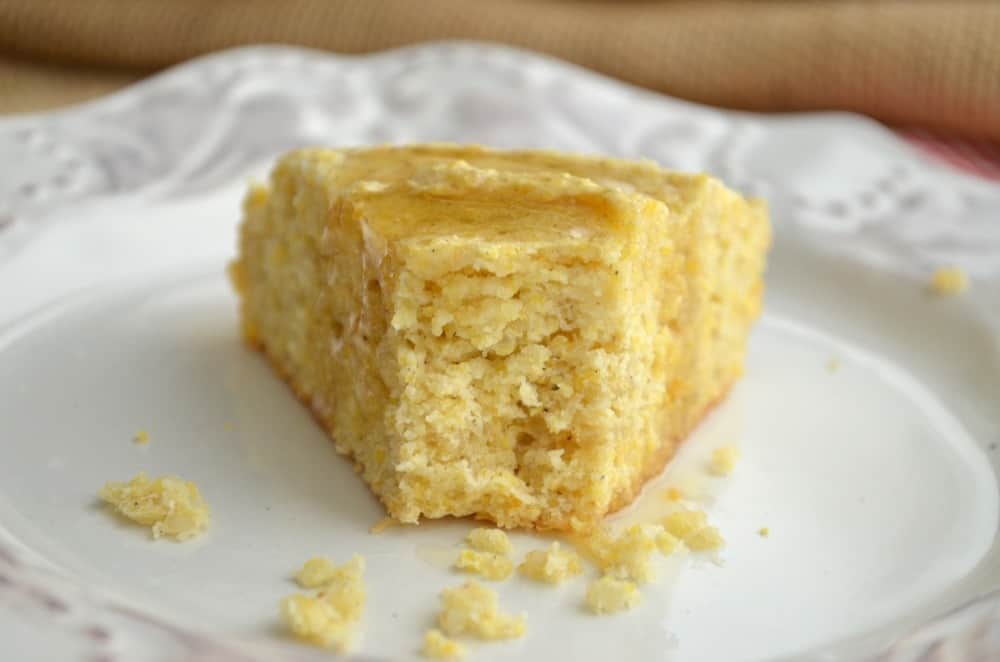 I have a small confession: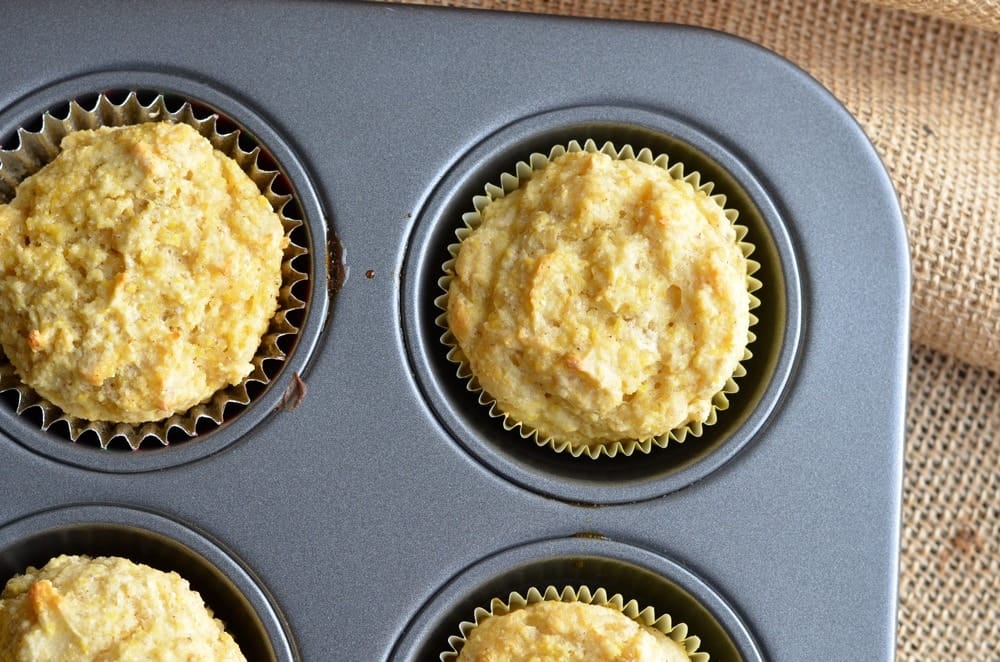 I ran out of normal muffin tin liners…so I dug into my holiday stock. Yup that happened.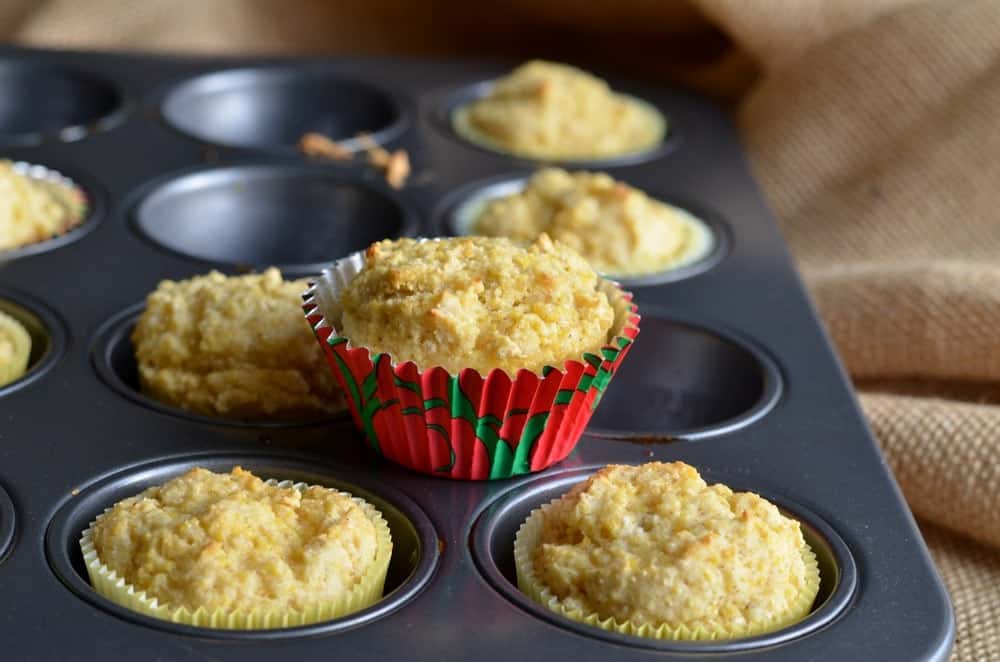 So did a big blob of peanut butter plus a drizzle of honey on top of one of these guys for my after dinner dessert.
Mmmmmhm.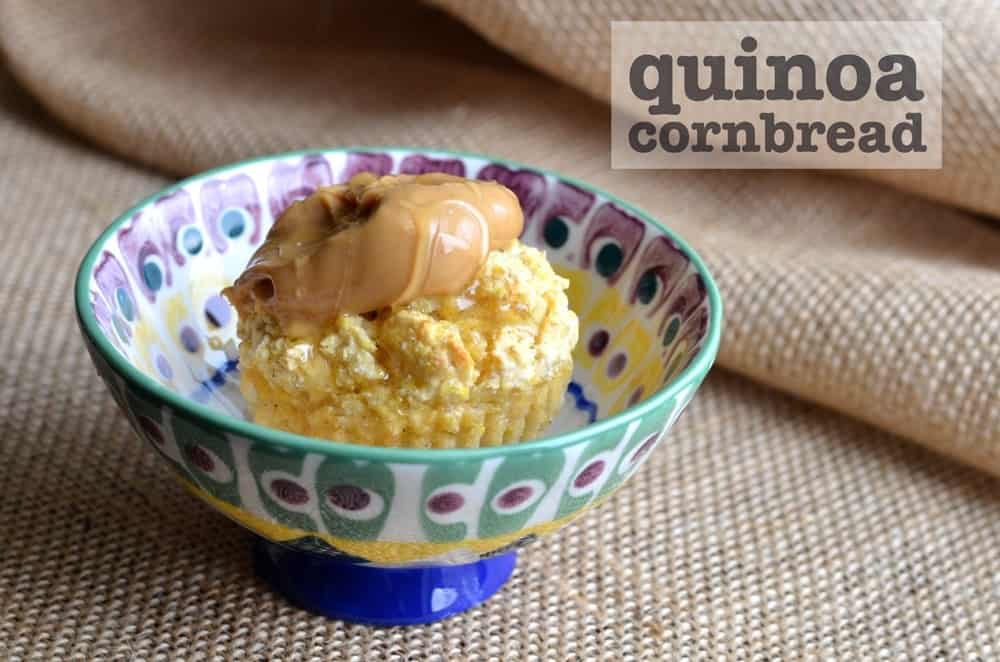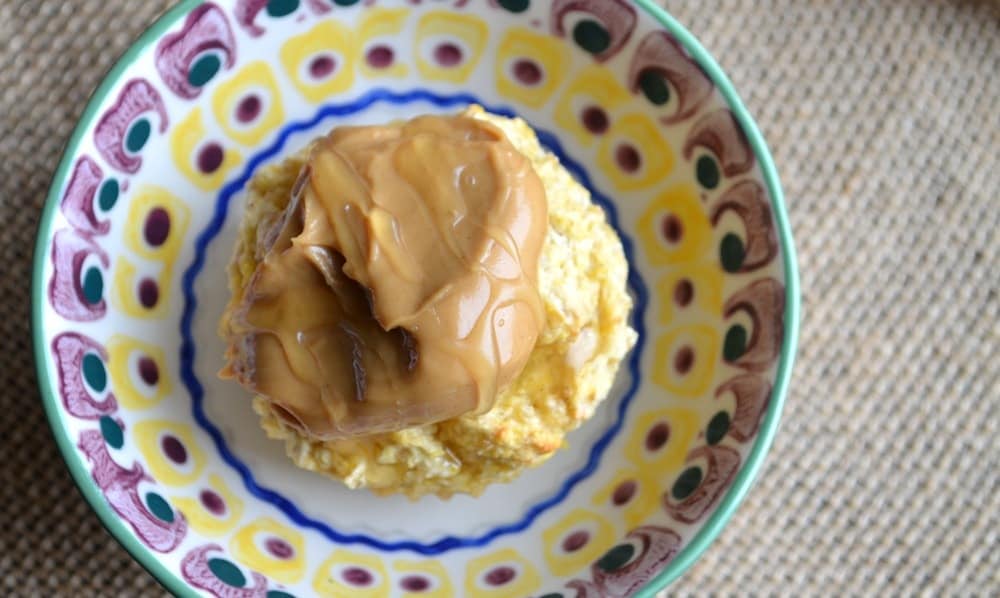 Cornbread: Do yah love it or do yah hate it?