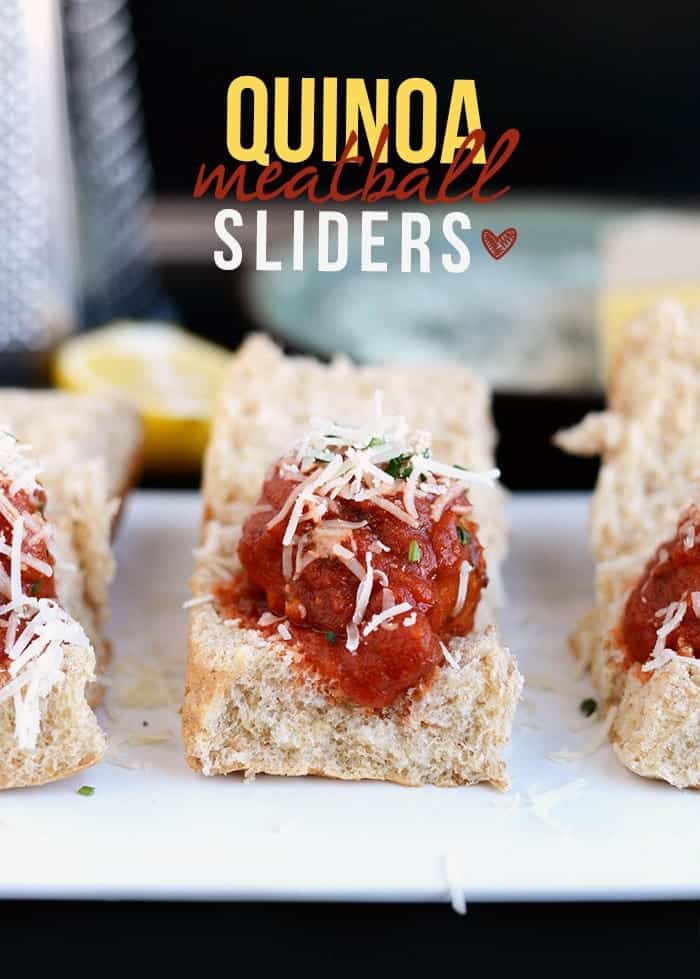 I got a reader suggestion a few months back to create a gluten free meatball that was made with quinoa. So dun dun dunnnnn here she is! Quinoa meatball sliders made with lean ground turkey, quinoa, delicious fresh spices, and my secret gluten free meatball ingredient:
OATMEAL.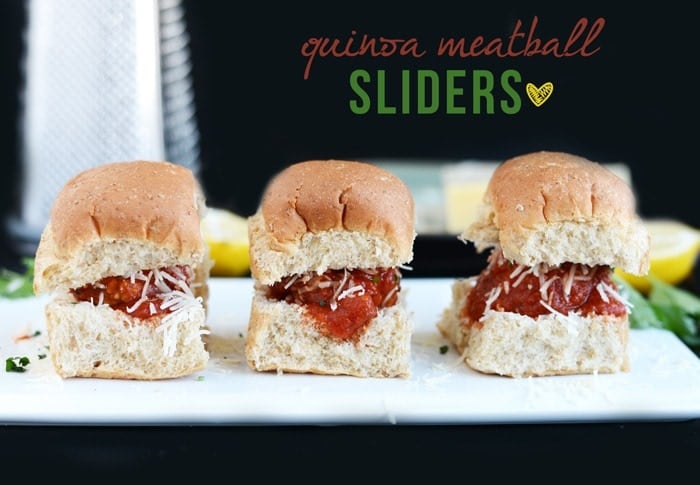 I'm sure you are wondering if these mini buns are gluten free. They are not. I bought whole wheat buns, but I know that Udi's makes a gluten free dinner roll if you are gluten sensitive or celiac.
How cute are these?!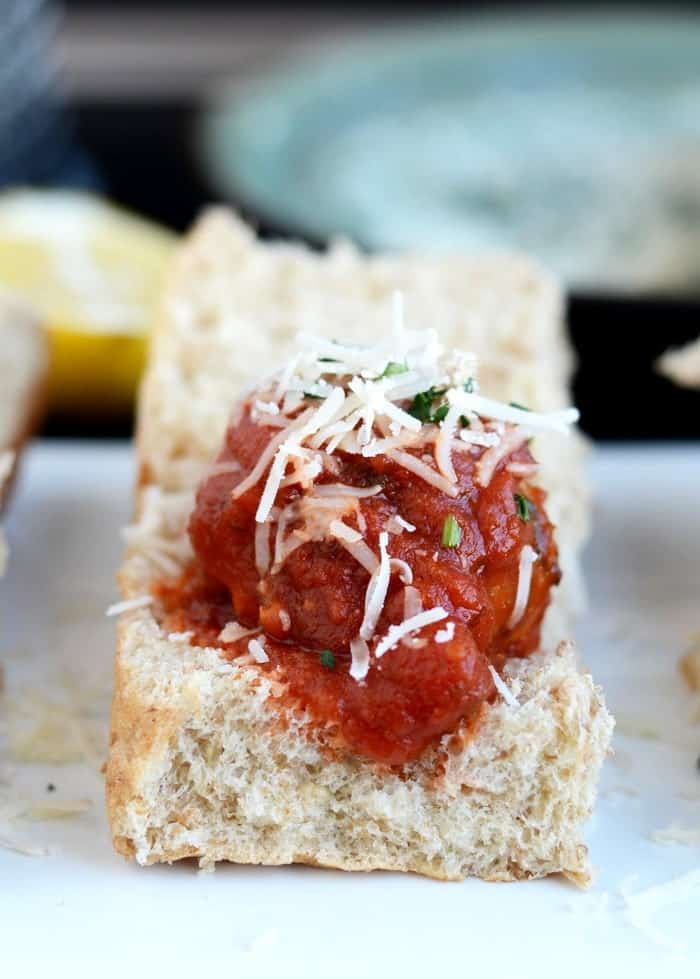 They are super duper simple to make because I decided to ditch my pan and bake them instead. That way, I wont risk burning the crap out of them like I've done in the past :D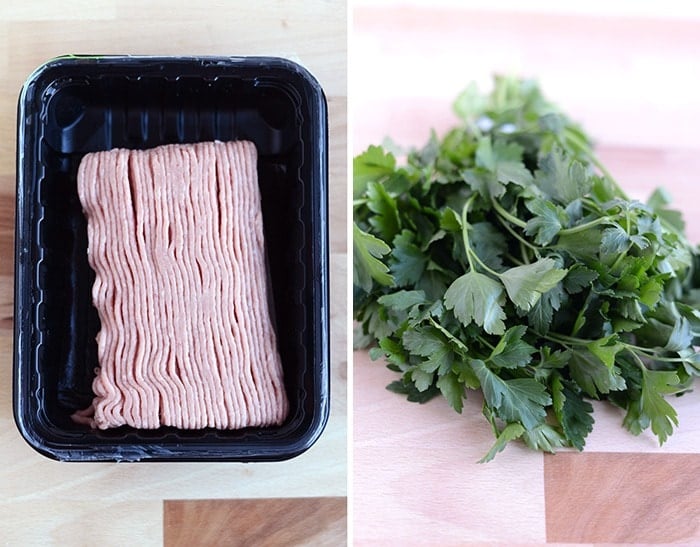 If you are a beef lover or cooking for a beef lover (:D), feel free to use ground beef. I personally prefer ground turkey or chicken, but Blake on the other hand…is all about the beef!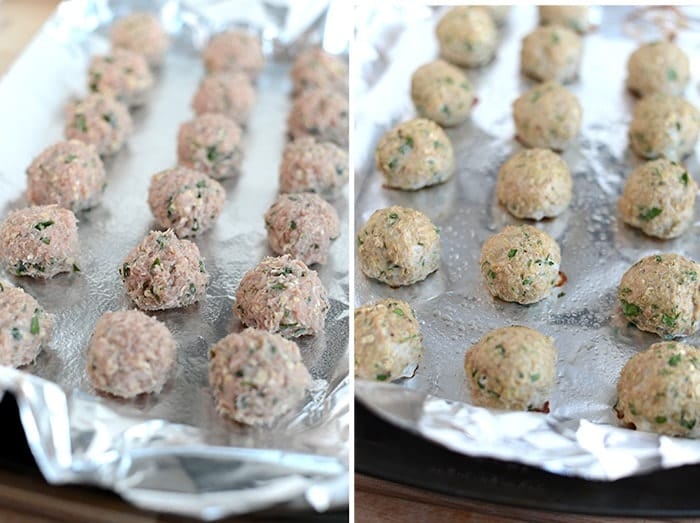 Once the meatballs have cooked all the way through, all you have to do is heat up your favorite store bought or homemade marinara sauce and give your meatballs a nice warm bath..smothering them in goodness.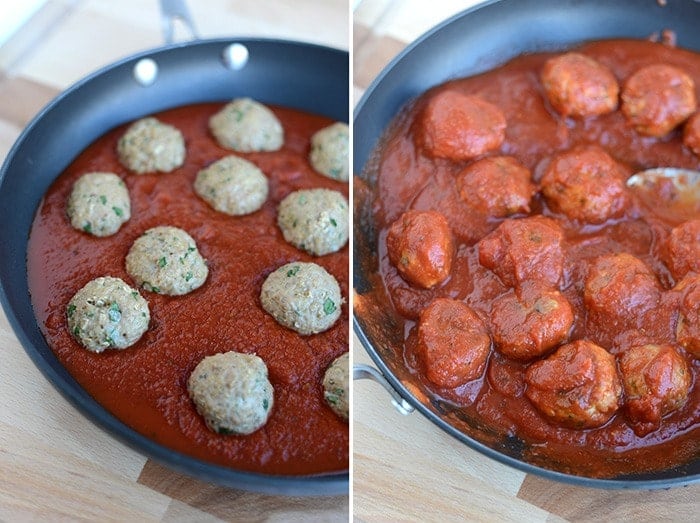 My intent was to have this post go live sayyyyyyy 3 days ago, so you could be preparing for the Super Bowl. Better late than never right? I can see it now- half time rolls around and boom, a big tray of little Quinoa Meatball Sliders topped with fresh mozzarella appears.
NOM NOM NOM.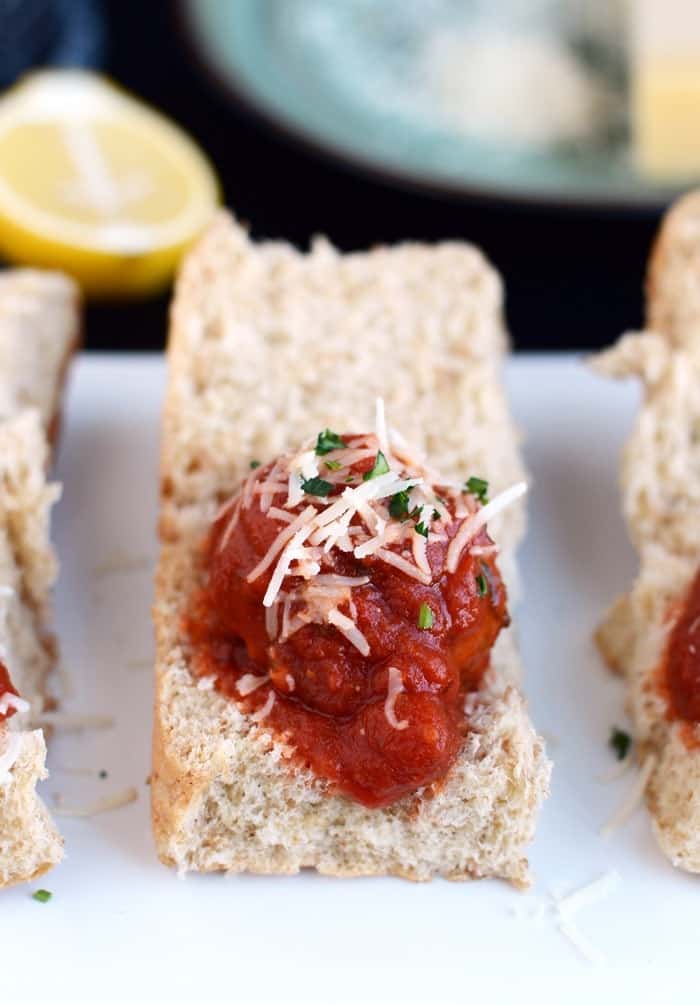 And for the bread haters out there…EAT EM PLAIN!
I enjoyed them this way too :D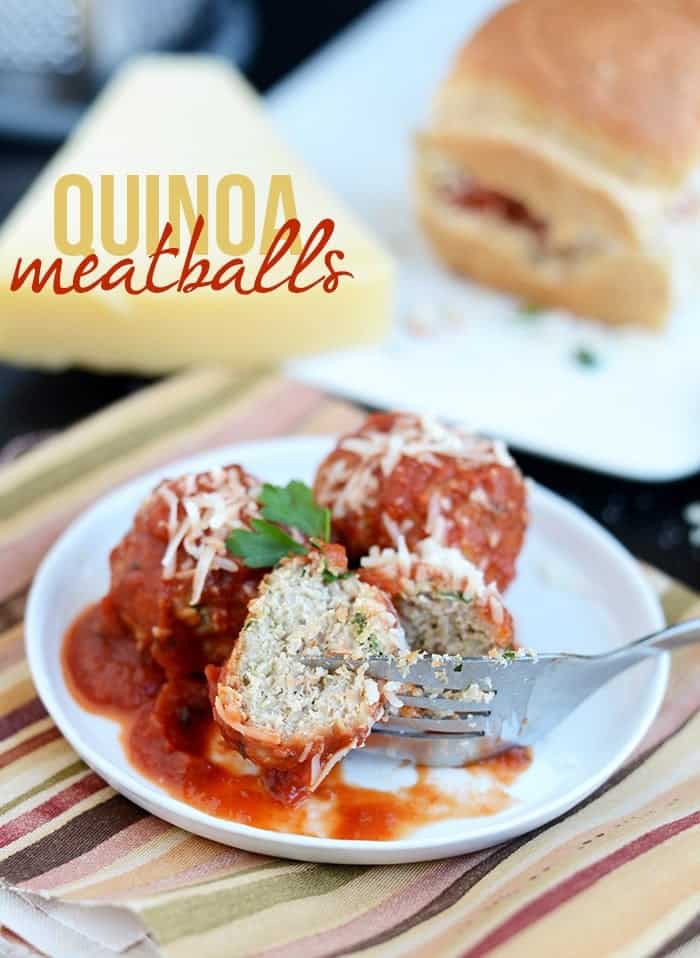 Recipe
Quinoa Meatball Sliders
Prep Time:

15 minutes

Cook Time:

25 minutes

Total Time:

40 minutes
Yield:
18 - 20 meatball sliders
Ingredients
-1 pound of lean, ground turkey
-1 cup quinoa, cooked (1/2 cup of quinoa + 1 cup water = 1 cup cooked)
-1 egg, large
-1/4 cup fresh parsley, minced
-1/2 teaspoon onion powder
-1/4 teaspoon garlic powder
-1/3 cup quick cooking oats
-salt and pepper to taste
~2 cups of your favorite marinara sauce
-1/2 cup grated parmesan cheese, fresh
-18 – 20 dinner rolls
Instructions
First, preheat oven to 375 and spray a cookie sheet with nonstick cooking spray.
Then, in a large bowl, mix together all ingredients (except for the marinara sauce and parmesan cheese). I used my hands for this part.
Using about a 1 inch cookie scoop, scoop out a heaping scoop of meat and form into a ball in your palm. Place on cookie sheet. Repeat.
Bake at 375 for about 23-25 minutes, or until your meatballs are no longer pink in the middle.
Once your meatballs are down, place marinara sauce into a large sauce pan and heat up. Then, transfer meatballs into sauce and coat with sauce.
Make sliders by cutting dinner rolls in half, placing a meatball on top and grating fresh parmesan cheese on top!
Similar
Pin for later!
1. Are you watching the Superbowl?
2. If so what's on your menu?