For the past few months I have been having some issues with FFF. Ever since I moved things over from Blogger/Godaddy to WordPress/Dreamhost things are just SO SLOW. Even in my admin panel it's very sluggish. I've been back and forth with Dreamhost multiple times now and I get a different solution pretty much every time. Yesterday's solution was to move FFF from a shared server to my own server. I am hoping this does the trick, but it still isn't as fast as I would like it to be (on my end at least!).
What is sort of frustrating is the fact that I don't really know much about coding, html, hosting, etc. The lingo is very foreign so I sort of nod my head like I know what they are talking about :)
Fingers crossed.
Enough with this Negative Nancy. I have been very happy with the amount of customization, plugins, and widgets that WordPress offers compared to the Blogger. There are THOUSANDS of choices. Like this gallery function. Genius. This is a great way for me to organize posts by topic, ingredient, or season so you guys can search my recipes easier! Here is the first gallery I created: rounding up all of FFF's best quinoa recipes. You can click on the photo and it will take you directly to the original post with the recipe!


I've been doing a lot of shopping lately. I don't buy "too much" (I say that loosely), but I was just in one of those moods this weekend. I actually went to the mall on a mission to get a dress for the Anytime Fitness Annual Conference at the end of the month and came home with a dress that is so-so and then some.
I don't shop at Macy's often, but Southdale Mall in Edina has an AMAZING Impulse section at their Macy's. They were having one of those "ONE DAY ONLY SALES" where THE ENTIRE STORE IS FREE. Hehe kind of. I don't think there was a single item in the Impulse section that was full price. I walked away with lots of goodies like this adorable skirt for $20 and cute tank that I tied to make it cropped.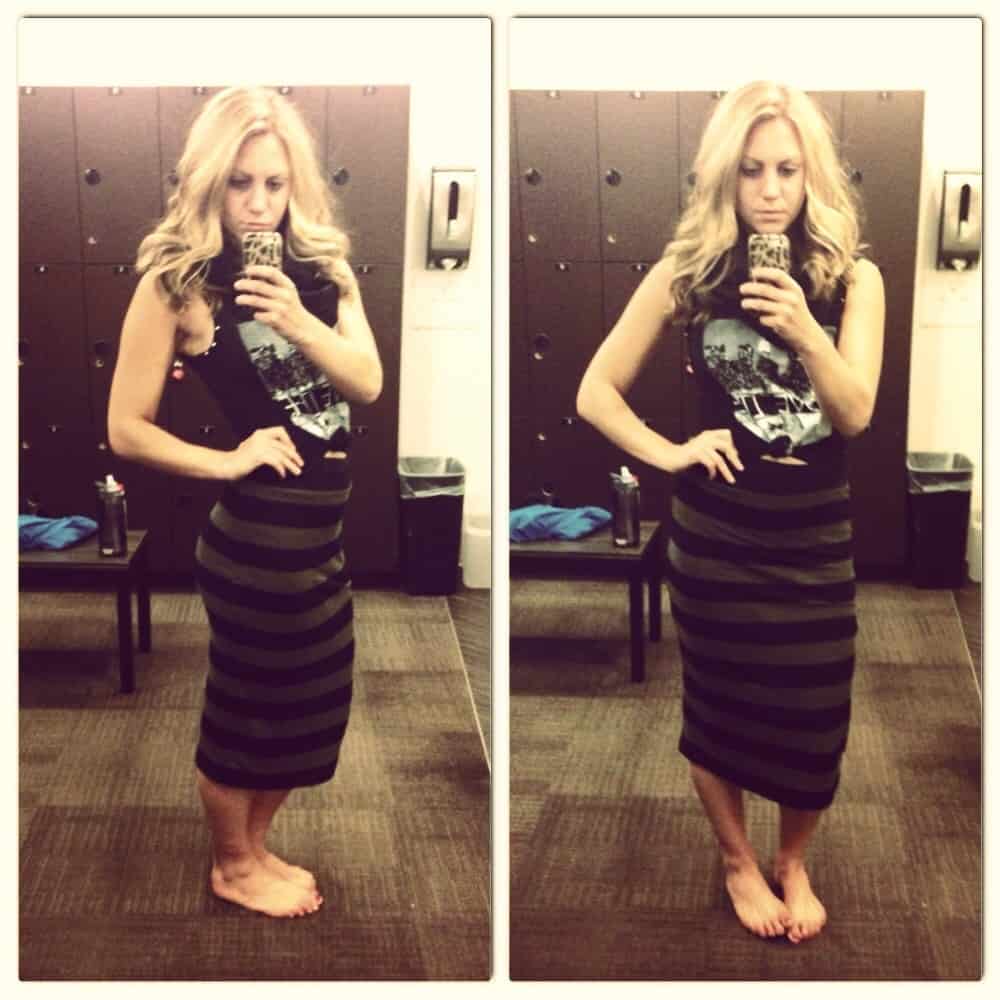 I'm also working putting together a fashion page, but that may be a little far off.
Thanks for listening to my random rambles today :)