Over the past 2 years or so, I've fallen into the routine of creating a pretty stringent content calendar for Fit Foodie Finds filled with delicious recipes, workouts, and other content. A lot of thought goes into what recipes go up when and why I post things at certain times, etc. I rarely deviate from that calendar unless I get inspired to "write write," which isn't very often. Two days ago I got acupuncture for the first time on my right foot because I have something called a tarsal coalition. If you follow me on IG, I've been keeping you updated there but basically there's lots of internal swelling on the top of my foot due to injury, which makes it extremely uncomfortable to walk, jump, run, etc. I've been icing and taking lots of anti-inflammatories and decided to try a more holistic method of recovery before steroid injections and/or surgery.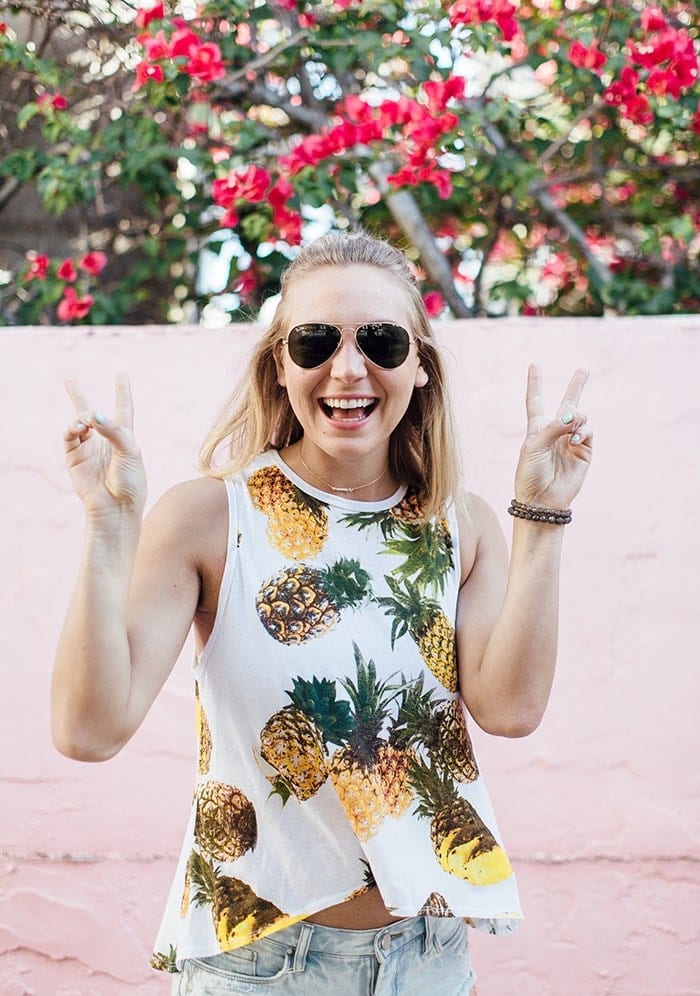 Anyways, I was lying on the table yesterday with a whole bunch of tiny pins in me for about 40 minutes just thinking. There was calming music on in the background, the temperature was just right, and I actually gave myself time to think (granted I had 15 pins in me and was terrified to move). I thought a lot about how much I've grown over the past 6 years, the span of FFF's life. I thought about how I voluntarily ordered a beer in Florida last weekend after being mortified to drink beer in my early 20's because of the extra calories and the deathly – – – gluten. I thought about how people change and how they come in and out of your life not because you no longer like one another, but because life is all about timing. I thought about how I haven't been moving my body like I used to because of injury (insert broken left foot and today's injured right foot) and how frustrated I was at the beginning of all of this to slow down. I thought about love and how if you love someone even if they live 300 miles away from you, you just make it work because that's the way it's meant to be. I thought about the fact that while most of the time I love my body, I'm still down on myself sometimes for the way my body looks. And this is me simply being human.
I don't really know where I'm going with this, but what I do know is that I am not perfect. I don't eat a 100% clean diet, hell I don't eat a 70% clean diet. I have a drink (or 3) 3 or 4 nights a week, I eat a lot of fruit snacks, and I don't workout like a crazy woman anymore. I'm not a perfect friend or a perfect partner and I don't think or want to be perfect. I think the best trait I have acquired since my eating disorder, is being myself again. It's loving life to its fullest and in many different forms (insert healthy food AND naughty food and rest days and love).
I am excited to continue giving myself more time to just think so that I can continue to be real with you on FFF. Writing isn't my forte, but sometimes it just feels so good to just ramble about nothing like I used to on here. Perhaps this means less recipes and more real talk?
PS: if you are new to the blog. You can read about my disordered eating HERE and my 6 year post eating disorder update HERE.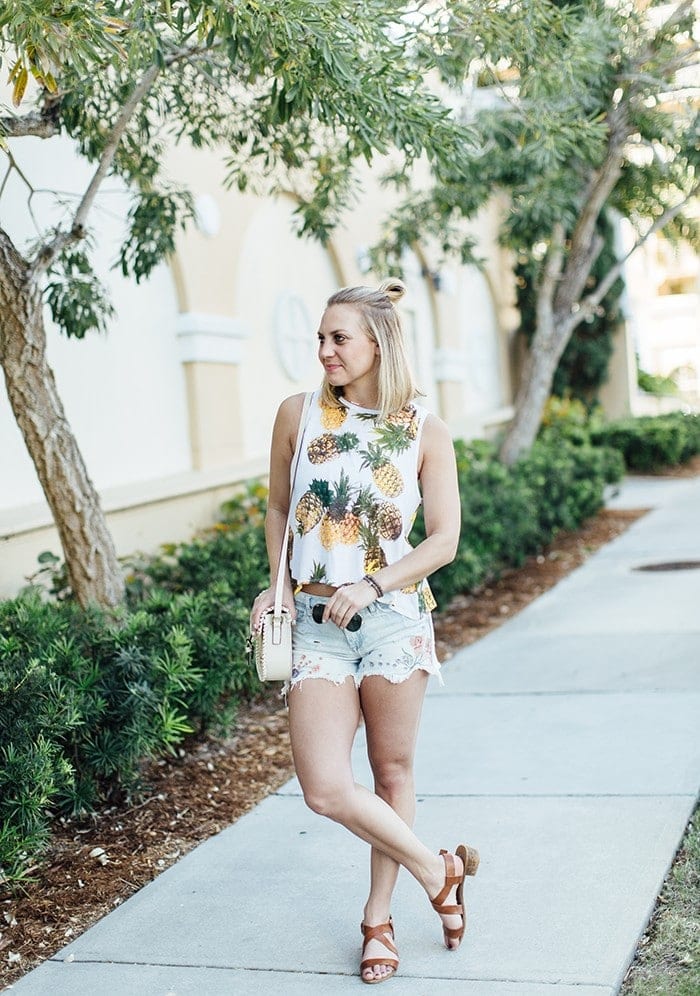 PPS: deets on my outfit | tank | shorts | sunnies | bracelet | choker | bag | sandals