I have a huge confession to make. This post has been sitting in my drafts for at least a month and a half. It's one of those things where it's SO easy to make and calls for SO little ingredients that I thought sharing it would just be stupid. But then I realized this was one of the best snack lunches I EVER HAD.
THE SEA SALT.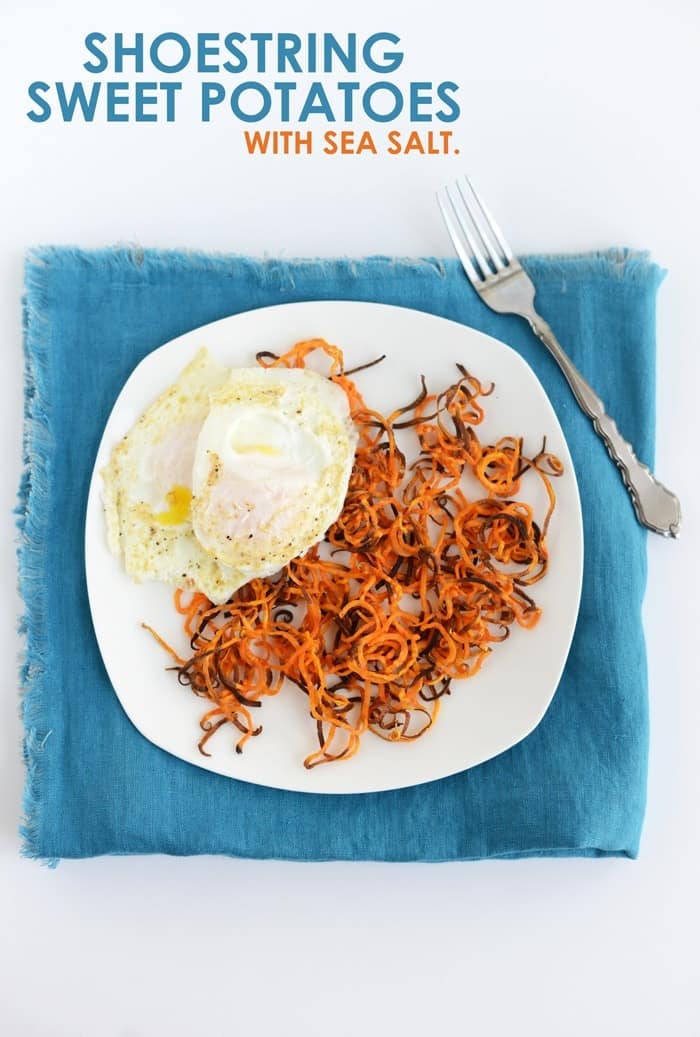 As a food blogger, I can tell you that my diet is wacko. Most of the time I eat the food I've prepped for blog posts (or recipe fails), but sometimes eating No-Mess Taco Casserole or Crock-Pot Sesame Chicken 4 days in a row gets a little old. In times like this, I'd rather whip something up that takes me 5 minutes to prep as opposed to 25.
Convenience and ease in cooking is extremely important to my lifestyle. Sometimes I work work work work and don't realize how much time has passed and that I am about to eat my arm I'm so hungry.
So a 2 ingredient lunch happens more often than none.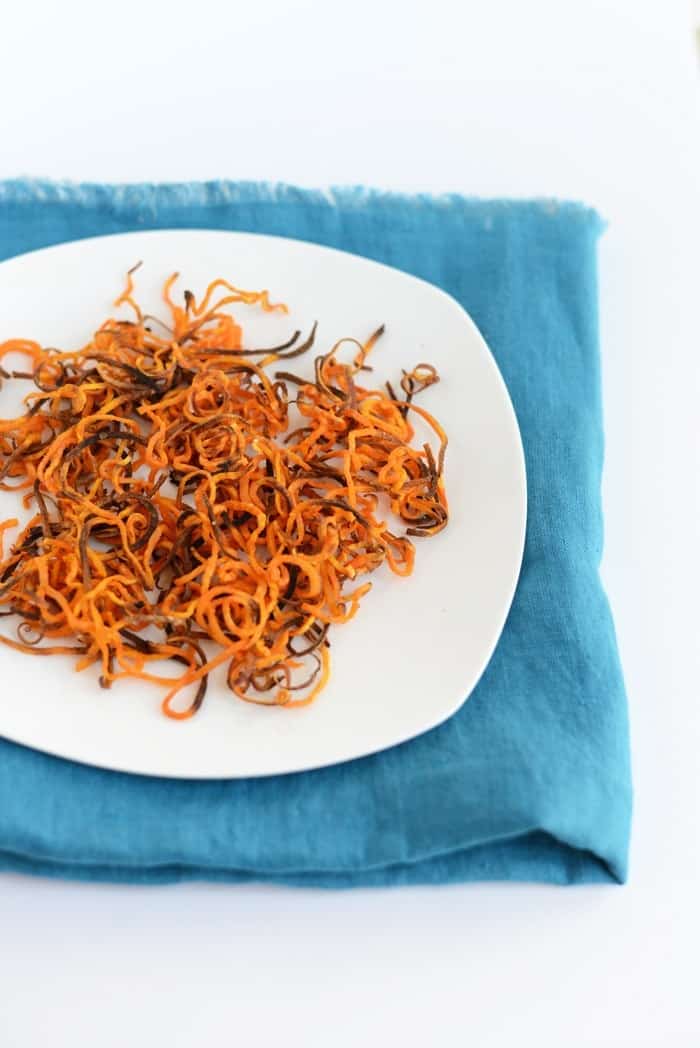 These shoe string potatoes are my new favorite way to eat a sweet potato!
They're easy to prep.
They cook SUPER fast.
They're crunchy.
They're freaking delicious topped with fried eggs.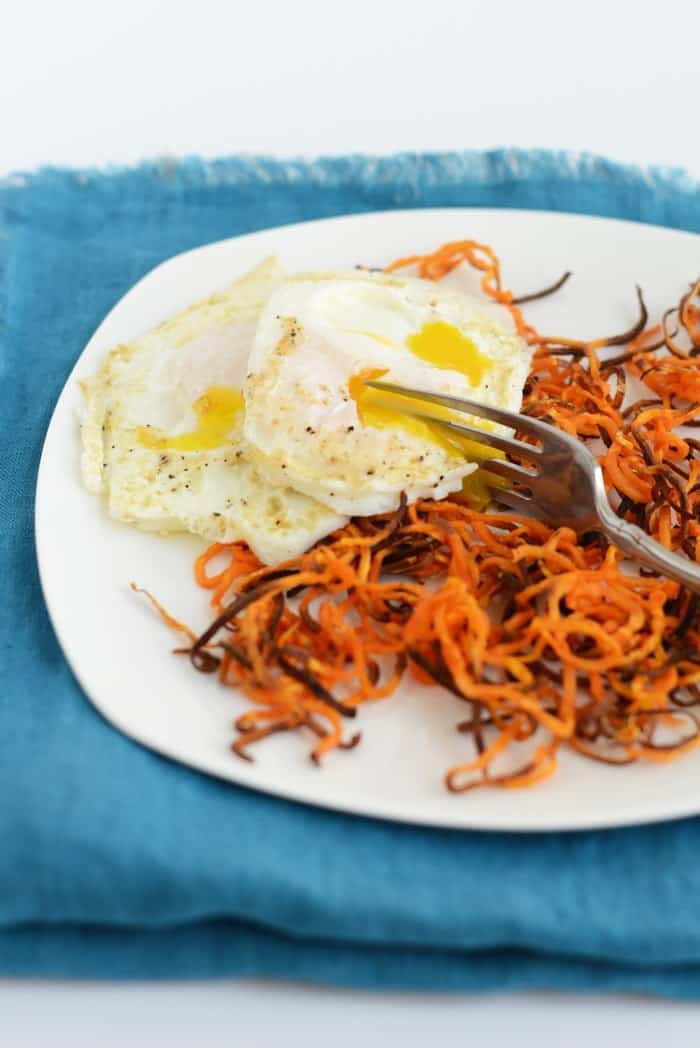 In case you are wondering what Spiralizer I use….Paderno World Cuisine. I got it off Amazon for like $34 bucks!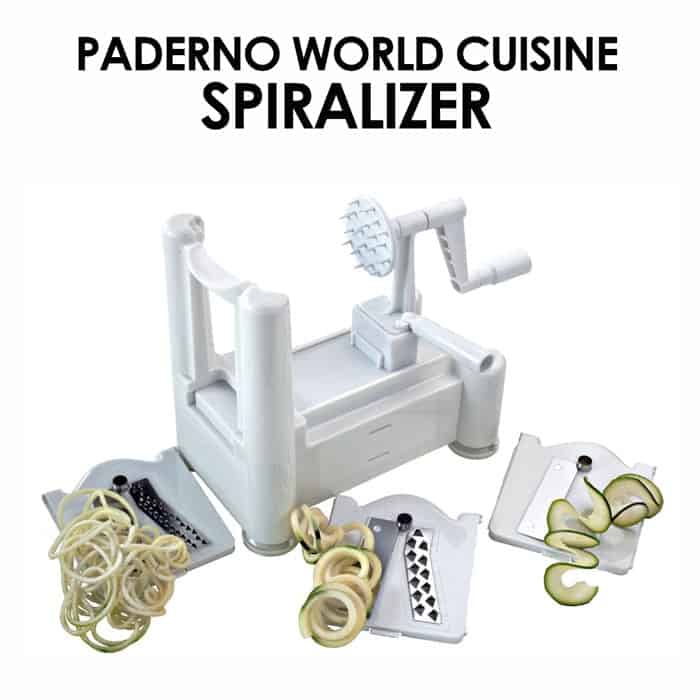 Recipe
Shoe String Sweet Potatoes with Sea Salt
Prep Time:

10 minutes

Cook Time:

20 minutes

Total Time:

30 minutes
Ingredients
1

medium/large sweet potato, rinsed and peeled
~1 tablespoon olive oil
-sea salt, to taste
Instructions
First, preheat oven to 350ºF. Then, place a piece of tin foil on a baking sheet and drizzle with olive oil.
Next, prep your sweet potato by washing and patting dry then, peeling. Cut the sweet potato in half and place blade #2 in your spiralizer. Sprialize your sweet potato. For a how-to video, check out the one by Inspiralized here.
Next, cut your spiralized sweet potatoes into bite sized pieces. Place on baking sheet and toss in olive oil. Make sure your sweet potato springs are spread out, so that they cook evenly. Last, season with sea salt, to taste.
Place sweet potatoes in oven at 350ºF for 18-22 minutes. You'll want to keep an eye on these guys because they will crispy up and burn easily!
Enjoy with 2 fried or poached eggs for a lovely breakfast or lunch!
Similar
And because I don't know a single person who doesn't like 2 or 3-ingredient recipes…here's a few more for you to try! Don't mind my double negative…
3-Ingredient Peanut Butter Pancakes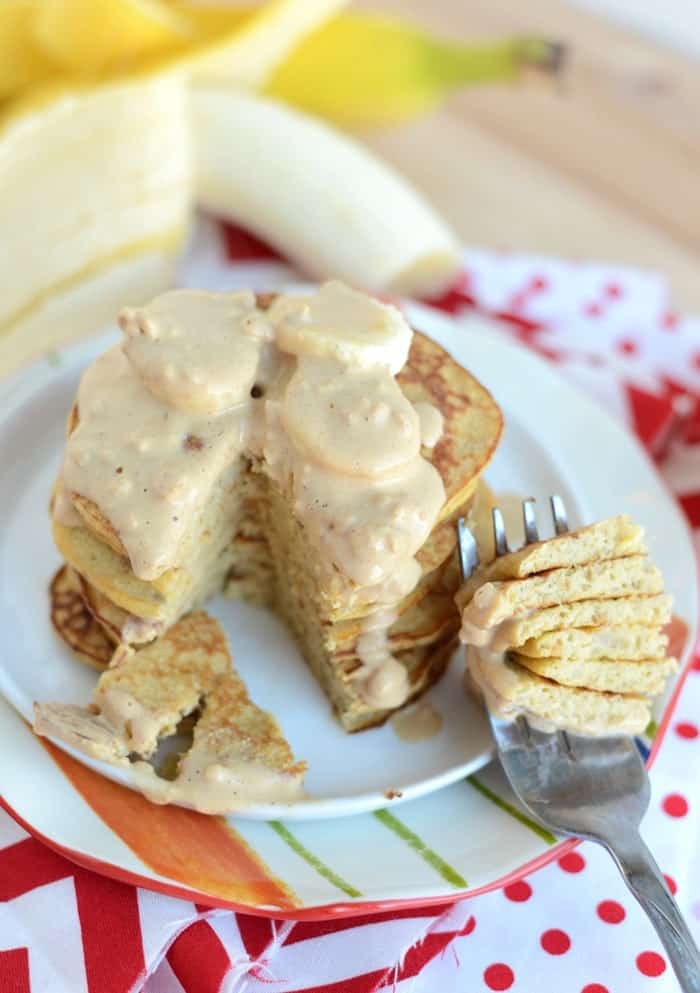 2-Ingredient Pesto Skewers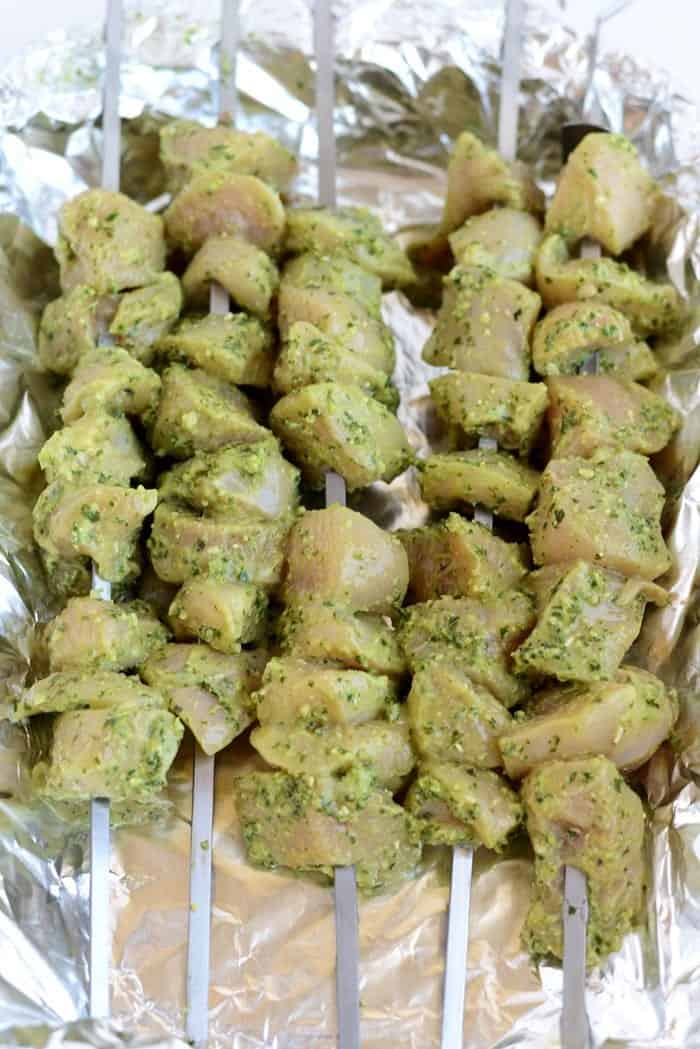 3-Ingredient Guilt-Free Brownies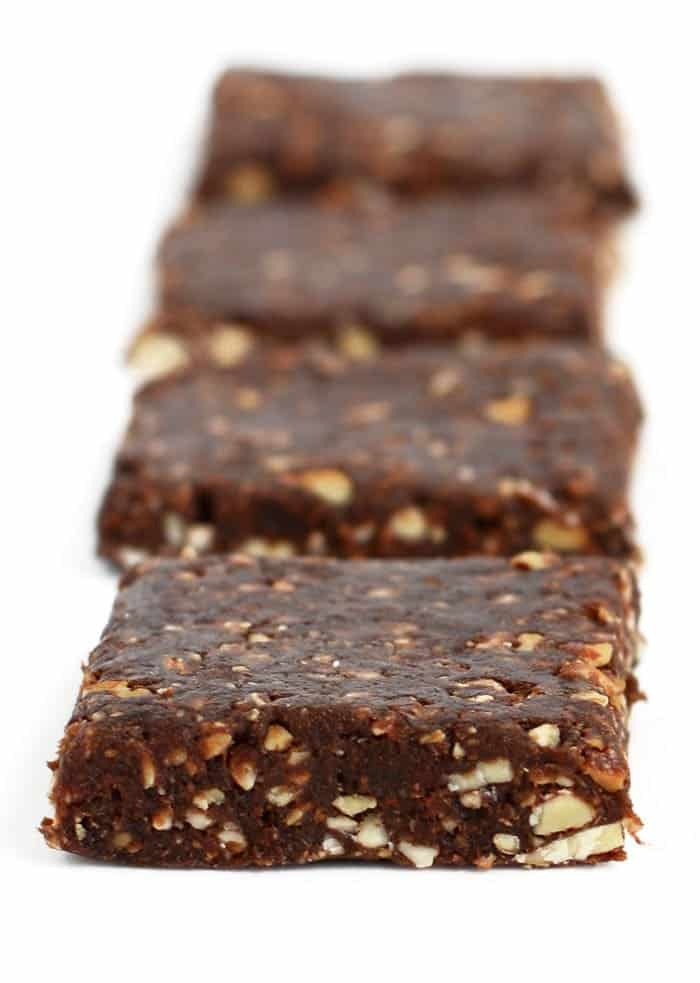 3-Ingredient Banana Pancakes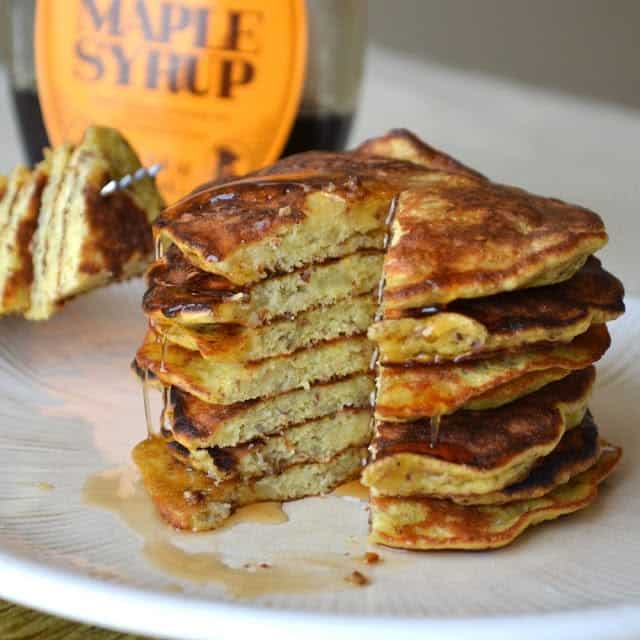 3-Ingredient Blueberry Mint Frozen Yogurt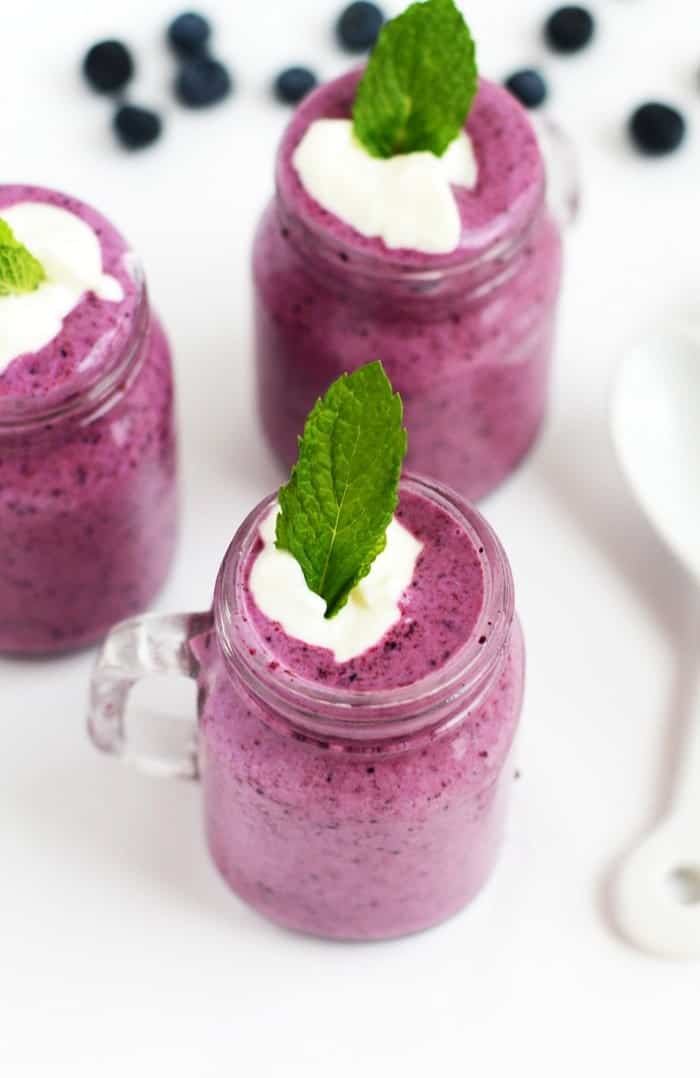 Banana Sushi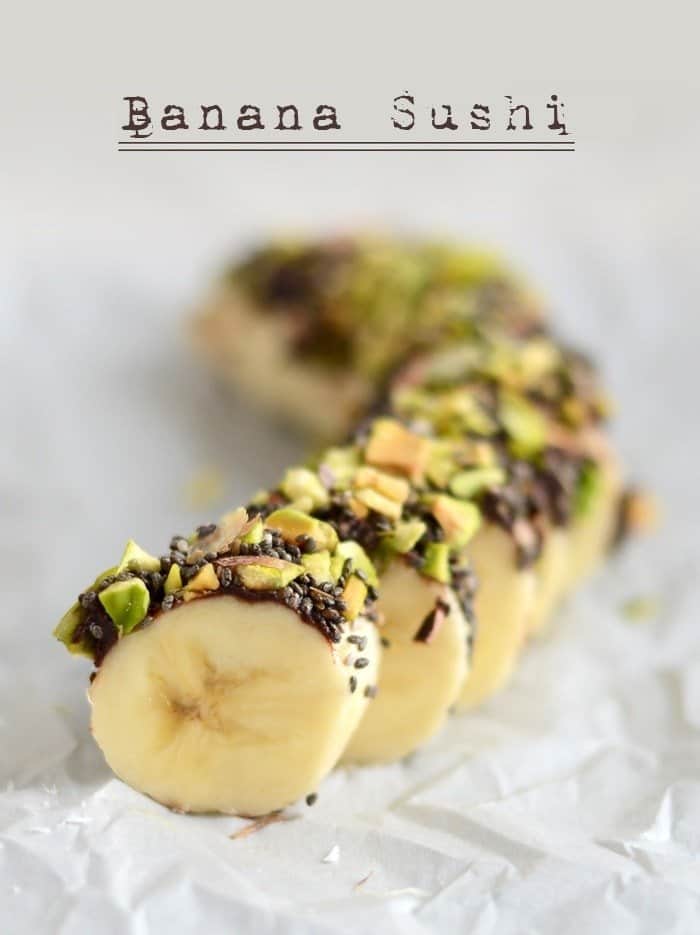 So tell me, are you a 2 or 3-Ingredient recipe lover?