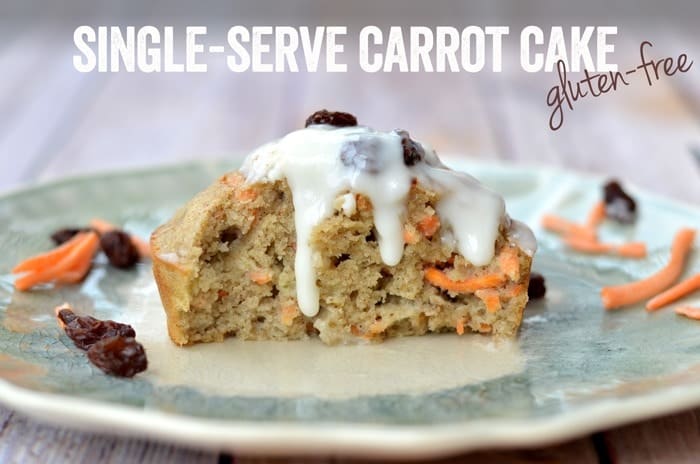 Sometimes I just want one. I don't want an entire cake or an entire pan of muffins…I just want one.
That is why I LOVE single serve recipes. I love them because you can make just 1. I love them because you completely slap the urge to go back for seconds in the face because…you can't!
I also love them because you don't need much of any ingredient. Like if you only have 1 egg left, this is a goldmine recipe.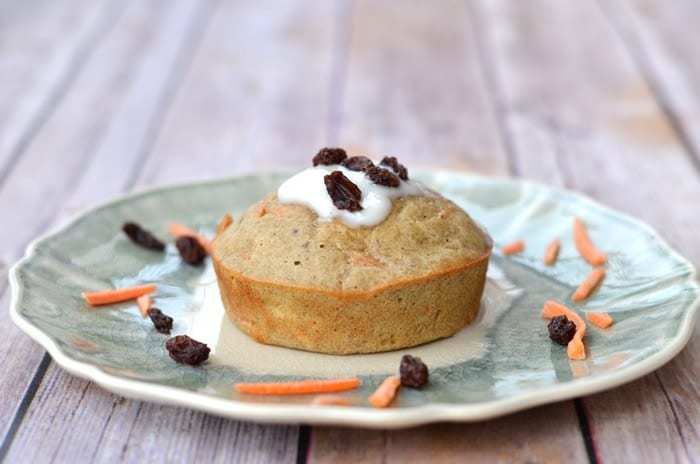 Recipe
Single Serve Carrot Cake
Prep Time:

5 minutes

Cook Time:

25 minutes

Total Time:

30 minutes
Ingredients
-1/4 cup gluten free flour
-1 egg, large
-1 teaspoon coconut oil
-1 tablespoon mashed banana (about 3 inches of banana)
-2 tablespoons grated carrots
-1/8 teaspoon cinnamon
-1/8 teaspoon pumpkin pie spice
-1/2 teaspoon baking powder
-1 tablespoon honey or maple syrup
-optional: 1 tablespoon additional sweetener such as cane sugar, brown sugar, or stevia
-optional: 1 tablespoon raisins
Instructions
Preheat oven to 350F and spray a small ramekin with nonstick cooking spray.
Then, in a medium size bowl, mash banana. Then, add egg and mix. Add rest of ingredients and mix again.
Transfer batter into ramekin and bake at 350 for about 25 minutes or until you stick a toothpick in the middle and it comes out clean!
*Serve with raw coconut butter and additional raisins
Similar
In general, I don't like things that are SUPER sweet, so you may want to add additional sweeteners to this cake such as stevia, cane sugar, etc. I'd rather load up on the sweet toppings, like coconut butter, raisins, and honey.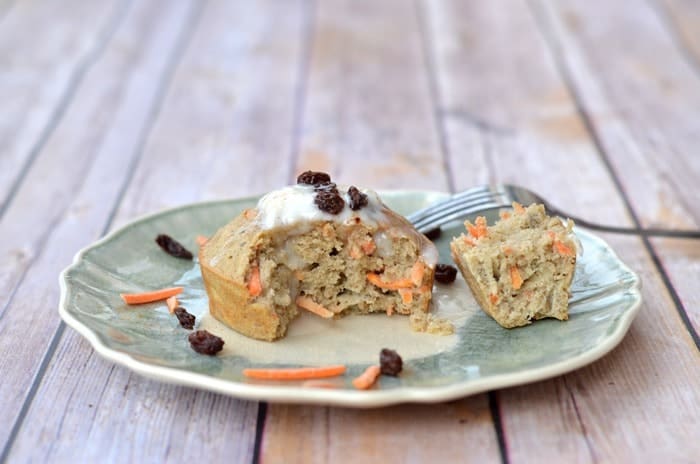 This is the first time I've ever eating coconut butter. It's rather expensive, but I found this guy on-sale at the Linden Hills Co-Op so I thought I'd give it a wack.
!!!!!!!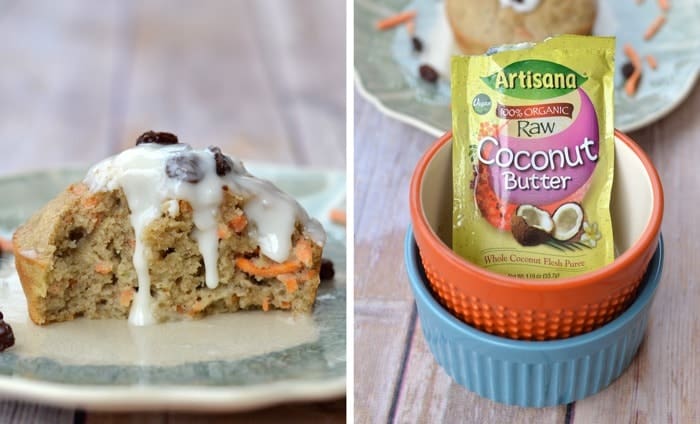 I know what I'll be ordering from Amazon.
PS: Check out my girl Kelly from Nosh and Nourish's Single Serve Double Chocolate Cake. ZOMG.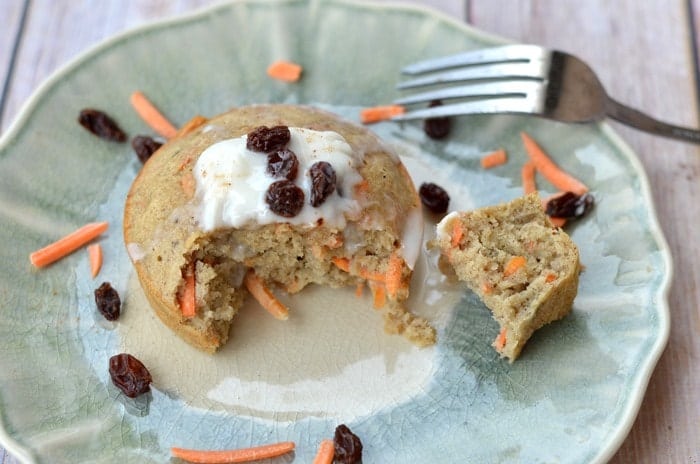 What is your favorite kind of cake? I'm in the mood to make another single serve recipe!