I am so excited to be sharing another recipe from my Single Serve Dessert eCookbook launching on June 21st! I have 25 delicious and diverse recipes down….with 15 more to go!
If this is the first time you are hearing of my eCookbook, I wrote a post on it last month with more details. To make a long story short, I am writing my first eCookbook all focused on healthy single serve desserts. There will be gluten free, paleo, and vegan options inside!
It's been a lot of fun and really tasty coming up with all of these recipes :D Last week I developed a Single Serve Paleo Cupcake and I just HAVE TO SHARE.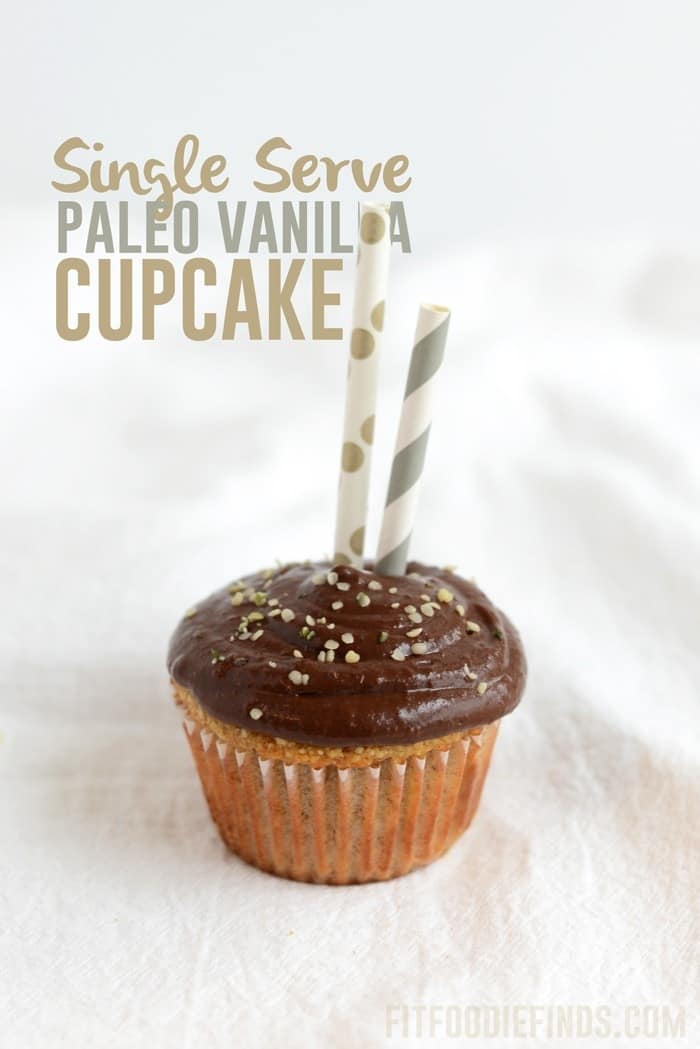 Paleo baking is not the easiest. You're dealing with NO GRAINS…..say whaaaa. If any of you are paleo, I'm sure you agree with this! So, when I nailed this recipe after testing it about 6 times…I did a happy dance and pretty much haven't stopped since.
I've tested both cashew meal and almond meal….which I purchased from Trader Joe's. I prefer the cashew meal for this because it's a bit lighter, but almond works!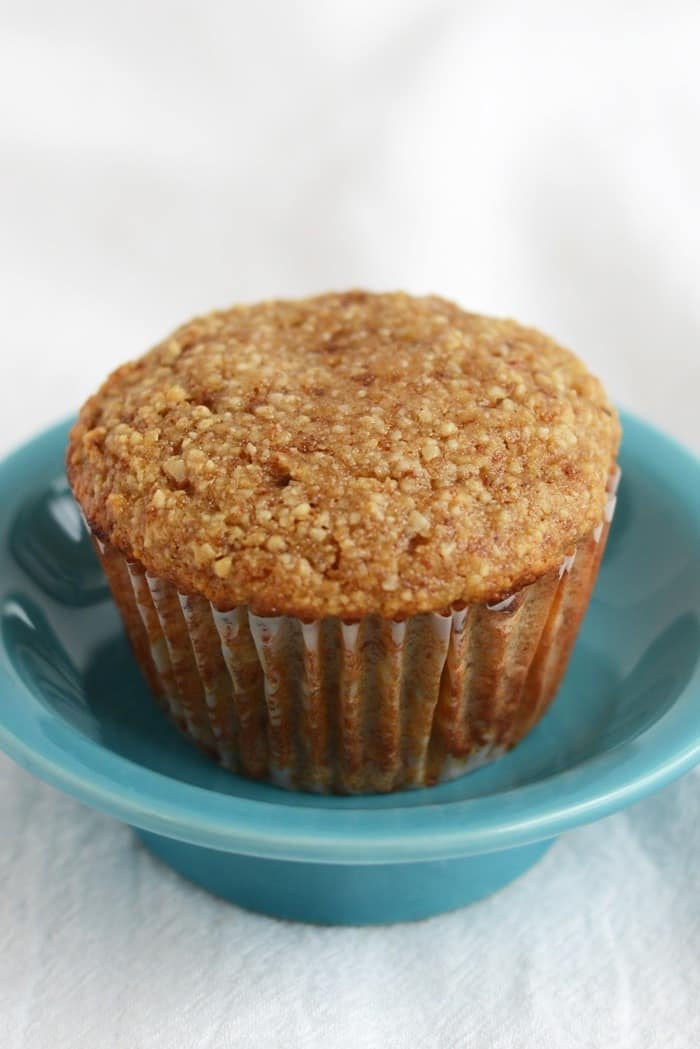 This DELICIOUS cupcake for one is:
paleo
gluten free
grain free
dairy free
oil free
refined sugar free
FULL OF FLAVA FLAV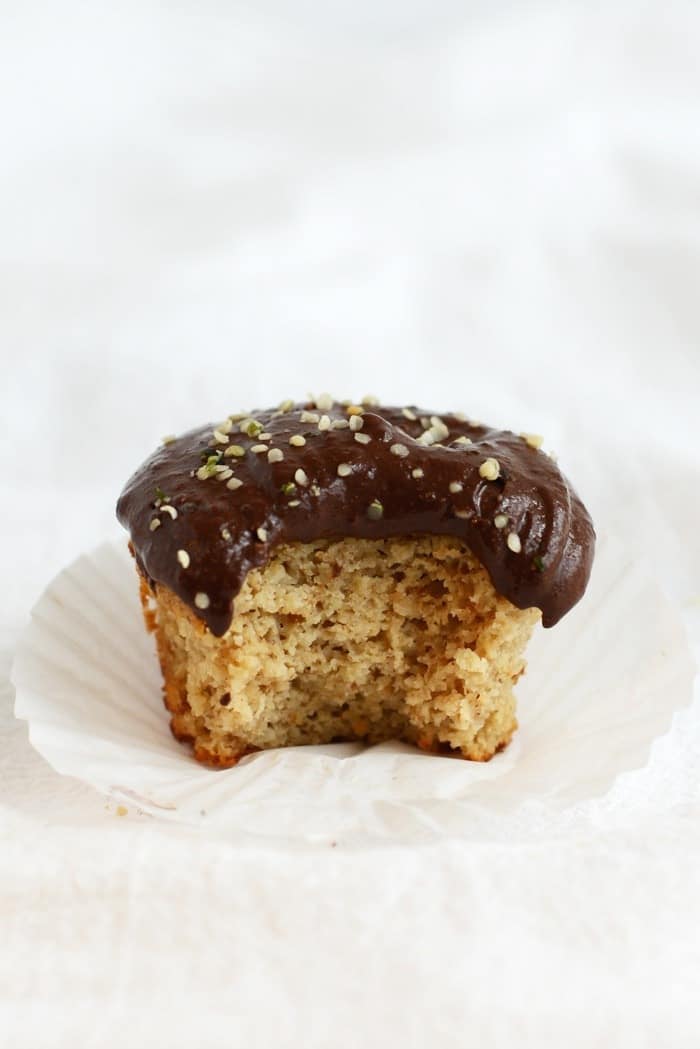 For some natural sprinkles- I used hemp seeds.
Because I've been using hemp seeds on everything lately! And they actually resemble sprinkles.
The frosting that i made is actually insane. It's made from cocoa powder, your favorite chocolate protein powder, coconut sugar, honey, and non-dairy milk. 73 calories and 6 whole grams of protein in a single serving! DAYUM.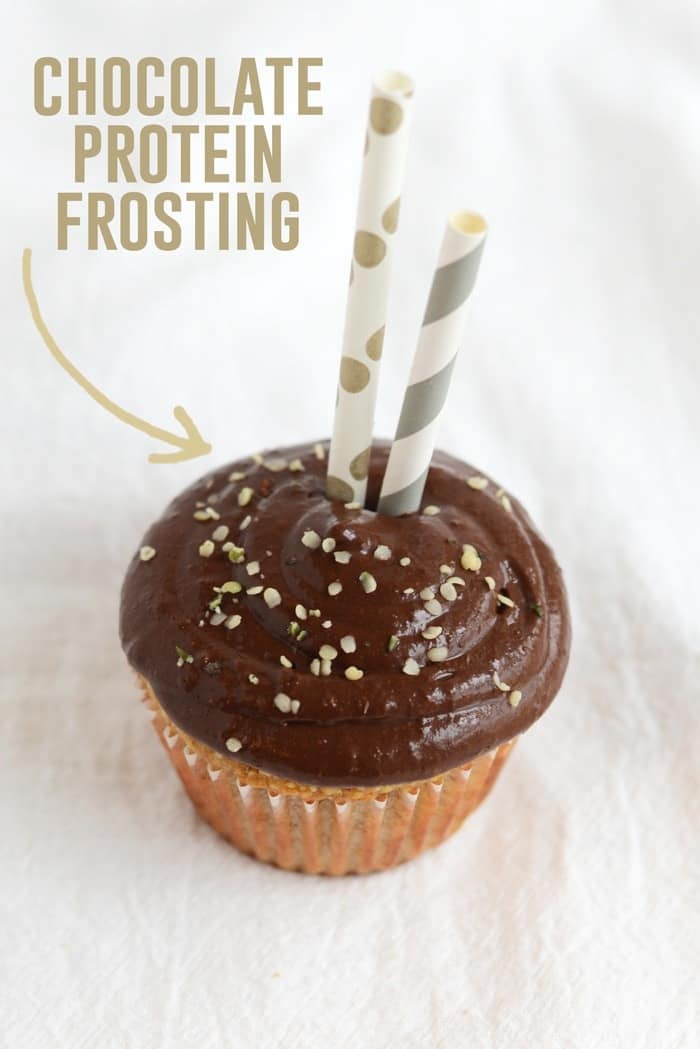 I've been going back and forth on if I should make the "baked goods" in the eCookbook all microwave friendly. I have come to the conclusion that everything baked in the oven is 100 times better. Things cook more evenly, they are much more moist, and overall just better. I have a few microwave desserts in the book, though. So- don't fret!
Recipe
Single Serve Paleo Vanilla Cupcake
For the Cupcake: 239 calories | 26g carb | 12g fat | 8g protein | 19g sugar
For the Frosting: 73 calories | 15g carb | 2g fat | 6g protein | 11g sugar
Ingredients
For the Cupcake
-3 Tablespoons cashew meal, I used Trader Joe's brand
-2 teaspoons coconut sugar
-1/8 teaspoon baking powder
-splash of vanilla
-1 teaspoon honey
-2 Tablespoons liquid egg whites
-1 Tablespoon applesauce
For the Frosting
-1 tablespoon cocoa powder
-1 tablespoon chocolate protein powder, I used Designer Whey Soy
-1 teaspoon coconut sugar
-1 teaspoon honey
-2 Tablespoons non-dairy milk, I used cashew
Instructions
For the Cupcake
First, preheat oven to 350 F and line a muffin tin with one muffin liner. Spray with nonstick cooking spray.
Next, in a small bowl, mix together wet ingredients. Then, add in dry ingredients.
Transfer batter into cupcake tin.
Bake at 350 for 23-25 minutes or until the middle is fully cooked.
Let cook completely and top with Chocolate Protein Frosting
For the Frosting
Mix all ingredients together in a small bowl until it
becomes the desired consistency.
Similar
PIN ME FOR LATER!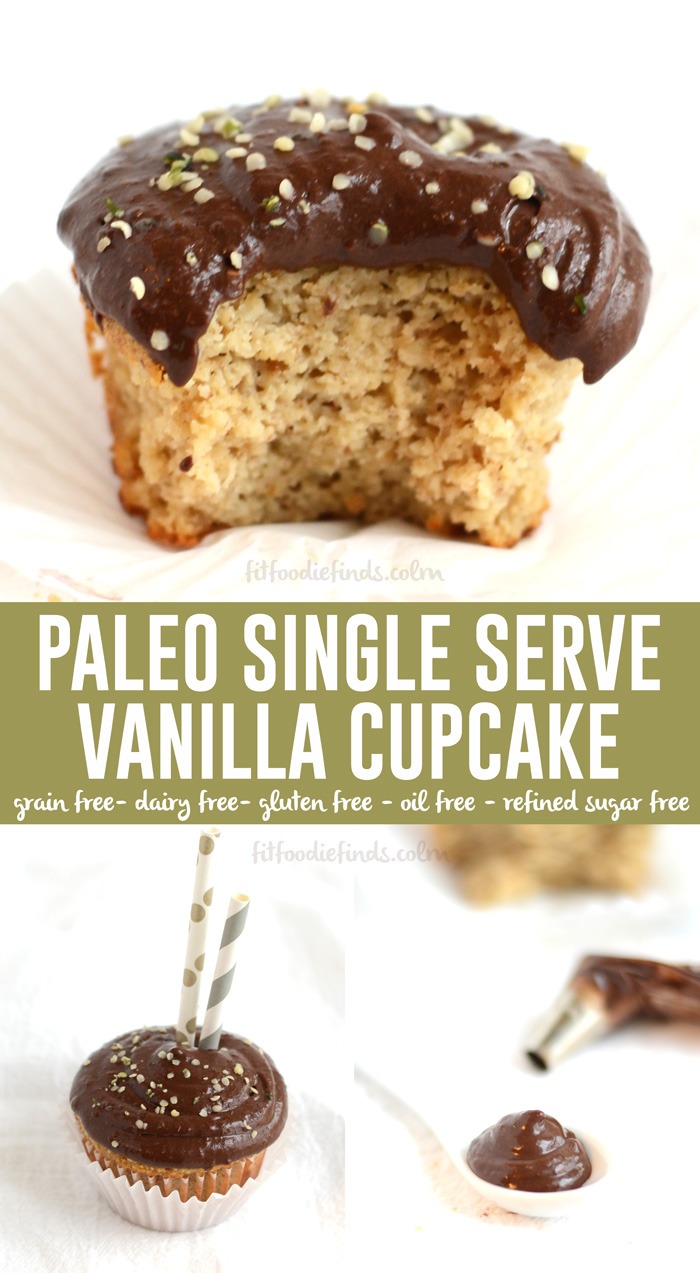 Like this recipe? Buy my Healthy Single Serve Desserts e-book and get 34 delicious & good-for-you recipes for one!