Looking for some veggie spiralizer recipes? We've got you covered with some of our favorite healthy recipes featuring spiralized zucchini recipes, spiralized sweet potato recipes, and everything in between.
Soooo, what is a veggie spiralizer?
Besides one of the greatest kitchen creations for any fit foodie on this planet, the spiralizer turns your favorite fruits and vegetables into noddles which can then be turned into the base (or the topping) of a delicious and healthy homemade meal.
We know how important it is to get the recommended 5 servings of veggies per day, so we use our favorite spiralizer, the Inspiralizer ($34.95), to make it easier to reach this goal! The zucchini often claims the fame for the poster child of the spiralizer with the ever-popular zoodle (don't get us wrong, we still love you zucchini <3), but with Inspiralizer and the delicious recipes found on Inspiralized, the produce transformations are endless!!
We recommend the Inspiralizer!
Team Fit Foodie has tried a number of spiralizers, and the Inspiralizer is by far the best with its safety features and hard-to-beat, easy clean-up. This tool also includes 4 interchangeable blades for your noodle preference (i.e. fettuccini, linguini, ribbons or spaghetti). It's perfect for all the spiralized zucchini recipes you want to make and any veggie spiralizer recipe in general!
Check out the new Inspiralizer lite ($24.95)! It has the same reliable durability as the Inspiralizer Pro, but with two small adjustments to the design, Inpiralized founder, Ali,  has made this spiralizer available and affordable for everyone!
Spiralizer FAQs
So, without further ado, check out some of our favorite spiralizer recipes from FFF and from around the web!
Spiralized Zucchini Recipes
Take your dinner up a notch with one of these delicious spiralized zucchini recipes.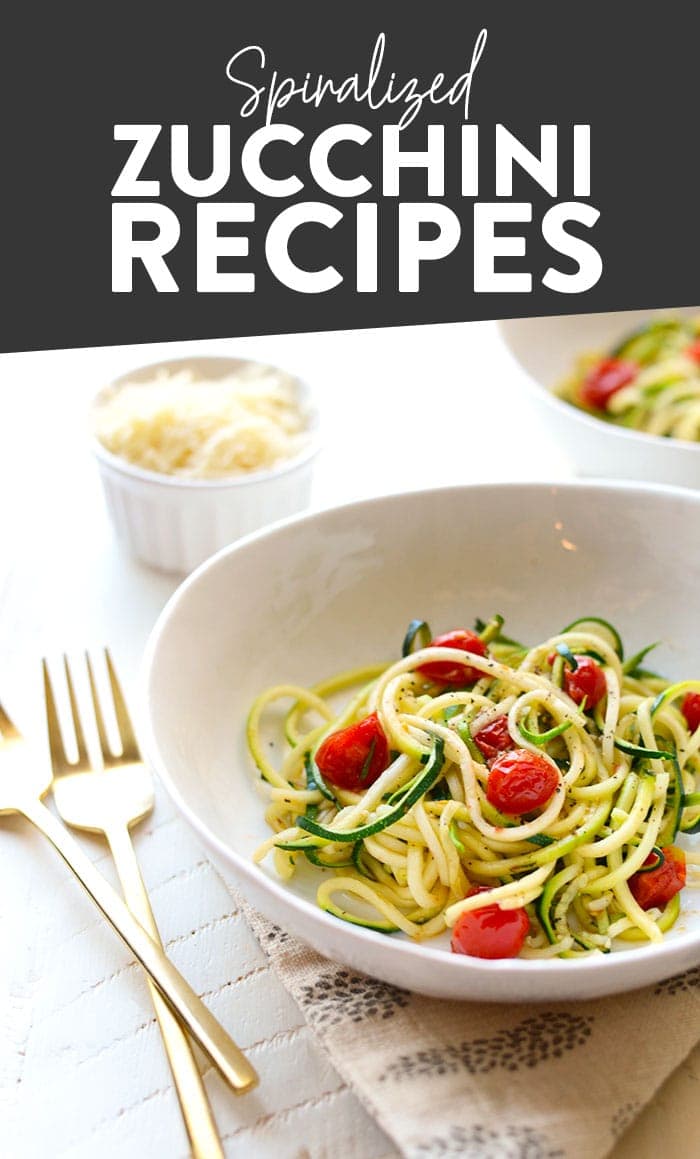 Spiralized Sweet Potato Recipes (and normal potatoes)
Ever spiralized a sweet potato? If not, you're missing out! Check out some fabulous spiralized sweet potato recipes…and normal taters, too!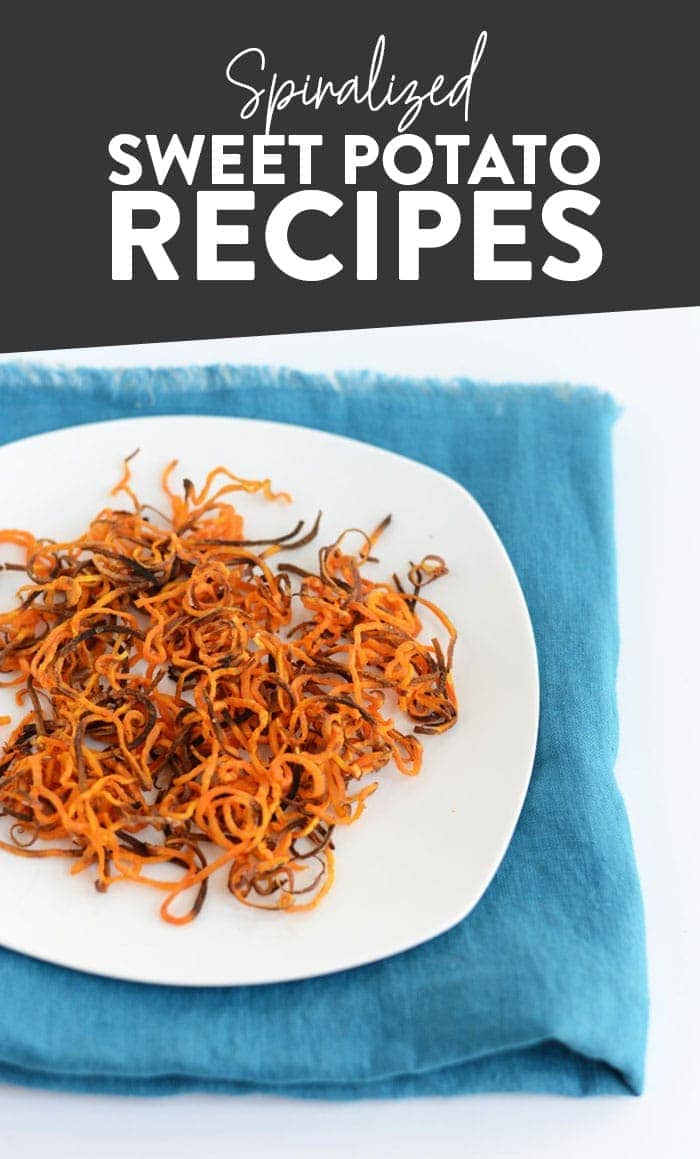 Other Spiralized Vegetable Recipes
Step outside your spiralizing comfort zone with one of these spiralized vegetable recipes!