This happens to me EVERY TIME. I head to the store for a pre-vacation or pre-season shopping spree and buy everything full price. Then, a few weeks later EVERYTHING is on sale. This is bad news for me, but amazing news for you because guess what? Basically, everything I brought with me to Costa Rica is currently 40-50% off this weekend.
I've shared a few pieces that I took with me on Instagram, but I thought I'd put everything in one spot in case you're planning to do some Spring shopping this weekend and need inspiration. Because I'm all about dat deal, I've also pulled some pieces on my wishlist and that I ordered from these sales as well! So, here are some spring and summer style ideas!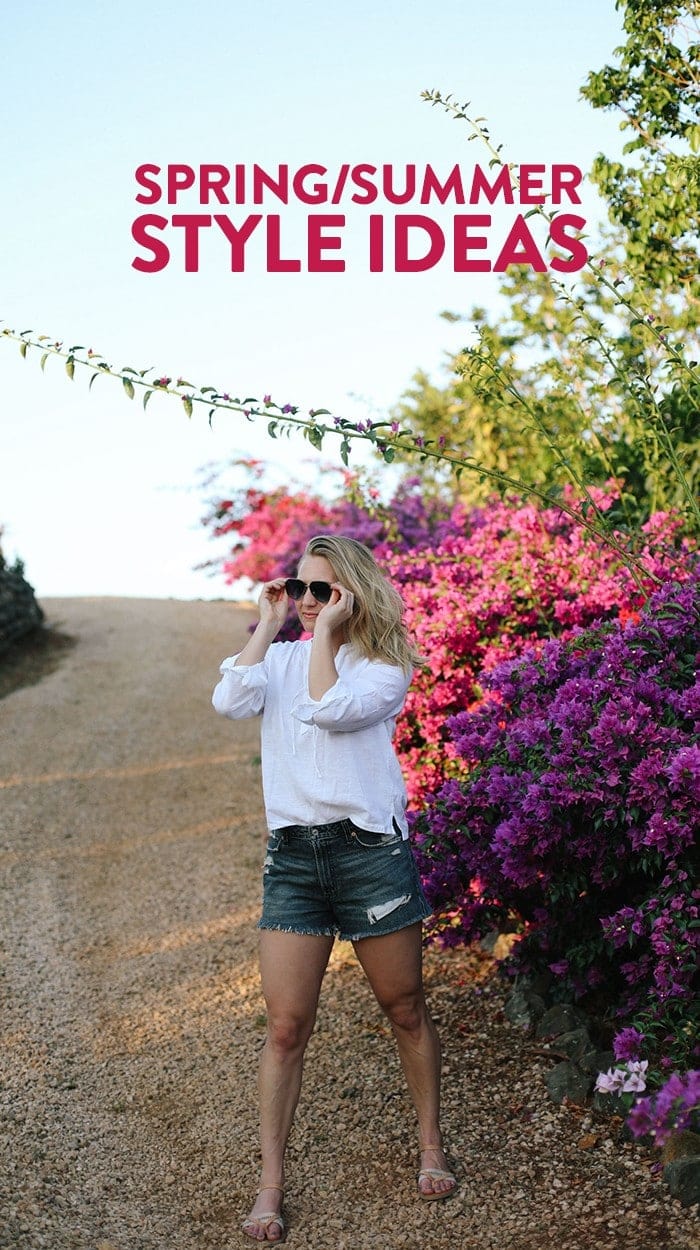 But first, let's look at the current sale situation happening this Easter weekend as well as my current wishlist…
Current Weekend Sales
I did some research for you (and me) and rounded up some of my favorite stores that are currently having Easter sales. Turns out, pretty much every place I shop at has a mega sale right now.
Halppppp. My wishlist is way too long. Too bad Linley and I aren't the same size or else we'd have a giant closet full of amazingness. Here's what I'm thinking about snagging this weekend.

Alright! Here's everything I bought before my trip. Like I said, the majority is current on sale.
Striped Jumpsuit w/ Bralet
Every woman should have a staple jumpsuit and I finally found one that's long enough in the torso! I don't usually gravitate towards stripes OR low cut tops, but I just knew I had to try this on at Express. SOLD to the blonde girl named Lee. PS: for reference, I'm wearing a size medium. PS: if you're larger chested and looking for a bralet, you need this one! I'm a 34DD and the size large fits like a gem. It's surprisingly not too big around the waist, and the cup size is actually on point for a DD. AND, only $10 right now.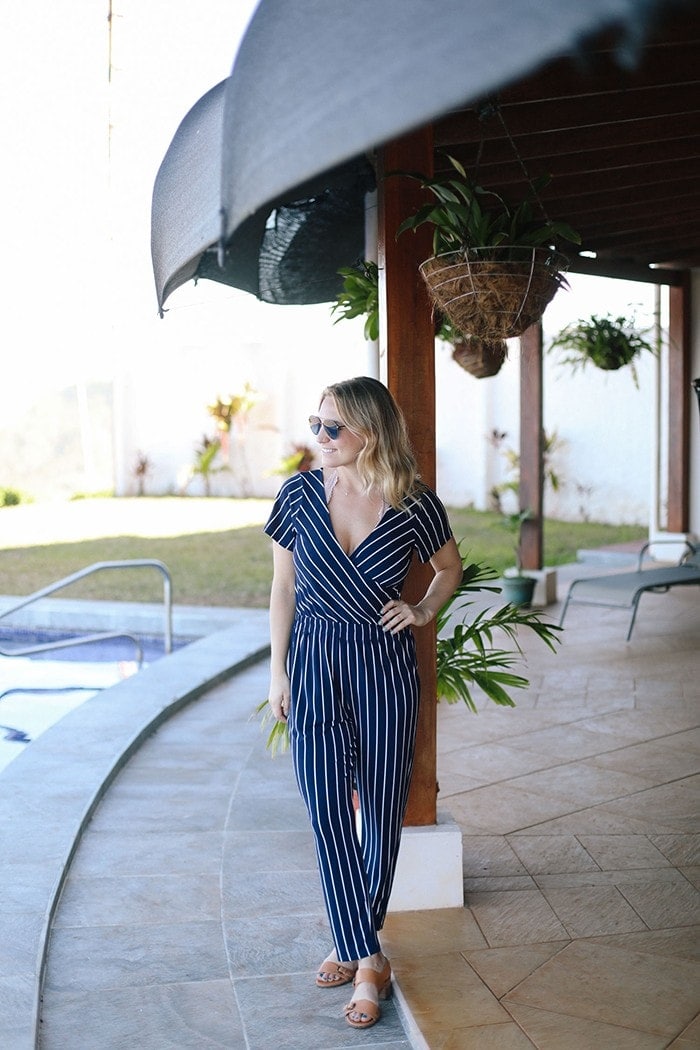 Jean Short + White Shirt
Helloooo basic Lee. This is the kind of outfit I want to wear all summer long and I was very pumped to find some new staples at Abercrombie. Friends, don't judge Abercrombie because they are stepping it up! It's so different than the A&F circa 2004. Everything is 50% off right now including these amazing jean shorts and white top. The jean shorts are high-rise, but I had to go up about 2 sizes…so just beware if you order online. I'm wearing a medium in the white top 🙂

Crop Top + Jean Short Overalls
Praise be overalls are back in style! Linley and I both snagged these amazing jean shorts overalls so we can be twinsies this summer. I paired mine with a crop top, but there are so many options. I'm wearing a size medium in these and they're a little big, but it's just the way I like it. As for the crop top, I'm actually wearing an XS…but no bra 🙂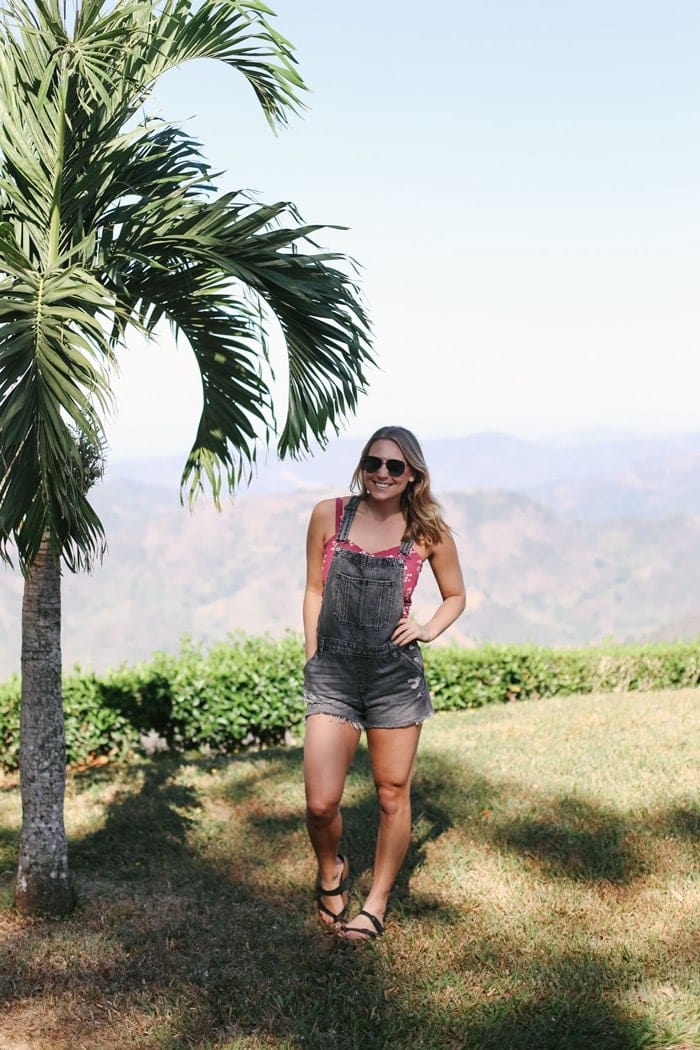 Paisley Cover Up
I love this kimono so much! I wore it on vacation as a swimsuit cover-up, but I also wear it on the daily here in Minnesota with a tank top and jeans. Versatile and super cheap right now!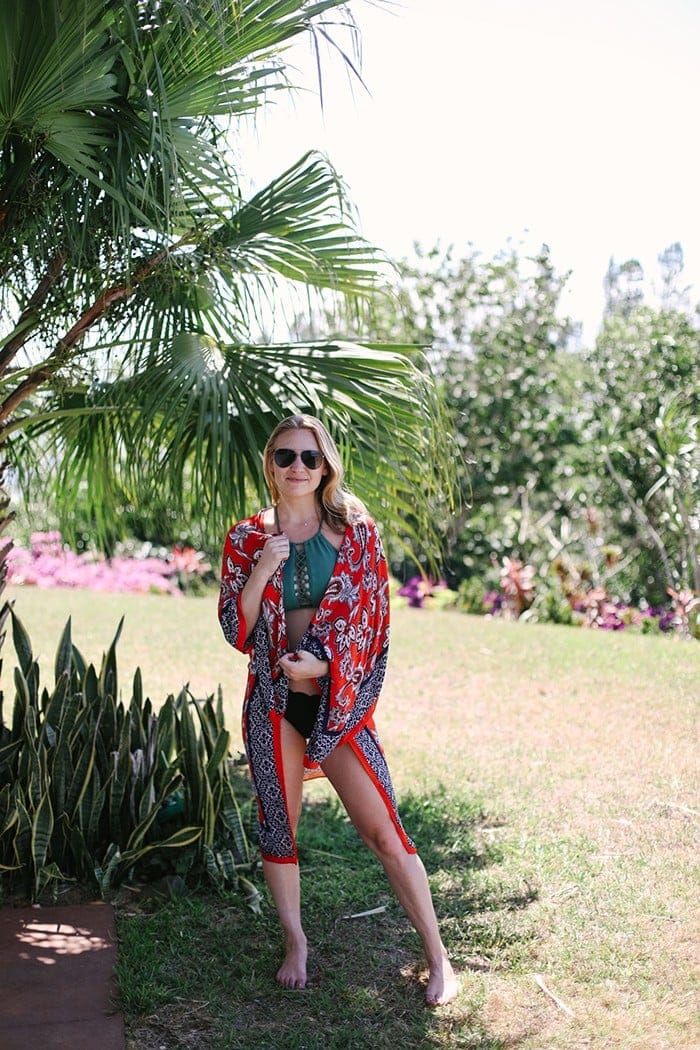 Tell me, where have you been shopping this season?