It's been over a year since I shared my last Stitch Fix. This is mainly because I stopped getting them for a while because I wasn't having a lot of success. I found that my fixes weren't really my style, and I just didn't like a lot of the pieces they sent me. I got an email a few weeks ago saying that Stitch Fix picked up hundreds more higher end brands, so decided to give it a shot again! Guess what? I've had so much more luck!
Not only did they pick up more brands, but I made a few changes to how I approach my fixes.
This time around, I was much more specific to my stylist about what I wanted and didn't want. I let her know not to include accessories and that I was looking for fall-inspired dresses for weddings.
I also ended up updating a few of my sizes because they were no longer relevant, which has made a huge difference.
Last, I updated my pricing preferences. I've mentioned this a few times, but the higher the quality the item, the more likely I'm going to buy it because it lasts longer and just looks better. This usually comes with a higher price point. At the end of the day, I'm starting to look at my closet as more of an investment instead of buying and going through the cheapo stuff.
With that said– I want to show you what was inside of this month's fix! BTW- I kept all 5 pieces because if you keep them all you get 25% off your entire order. So even if you don't really like something, it might be cheaper to keep it all than just 3 or 4 pieces!
Cristen Shirt Dress – $78
This is the perfect dress to wear to work or for a fall wedding. I love where it cinches in the waist and it's the perfect length for me. I am all about comfort and this dress is supes comfortable!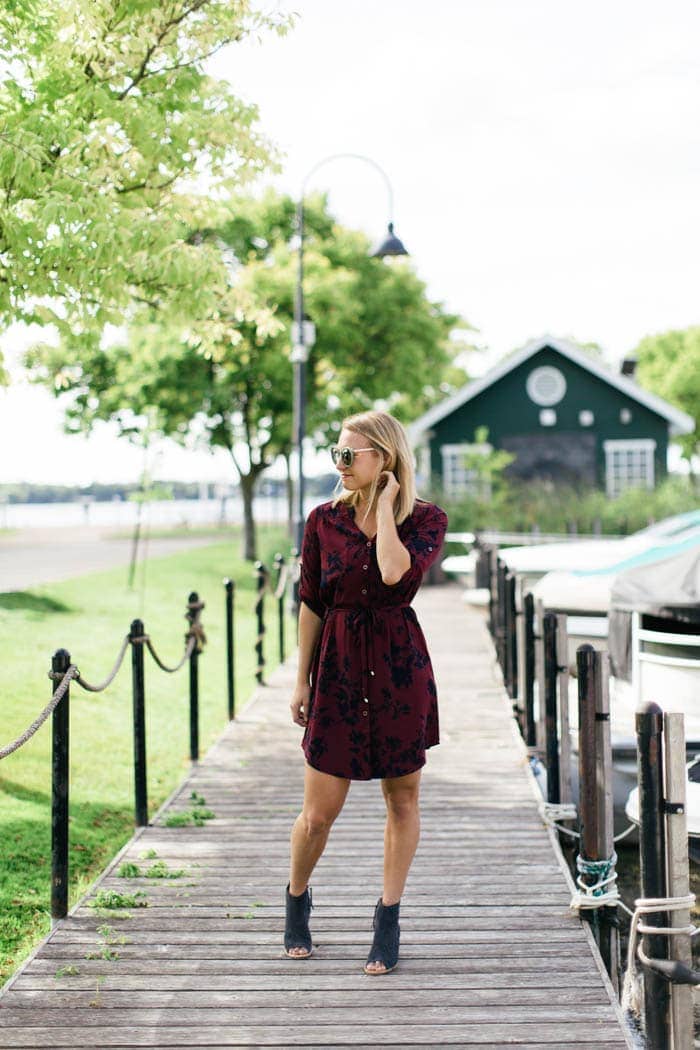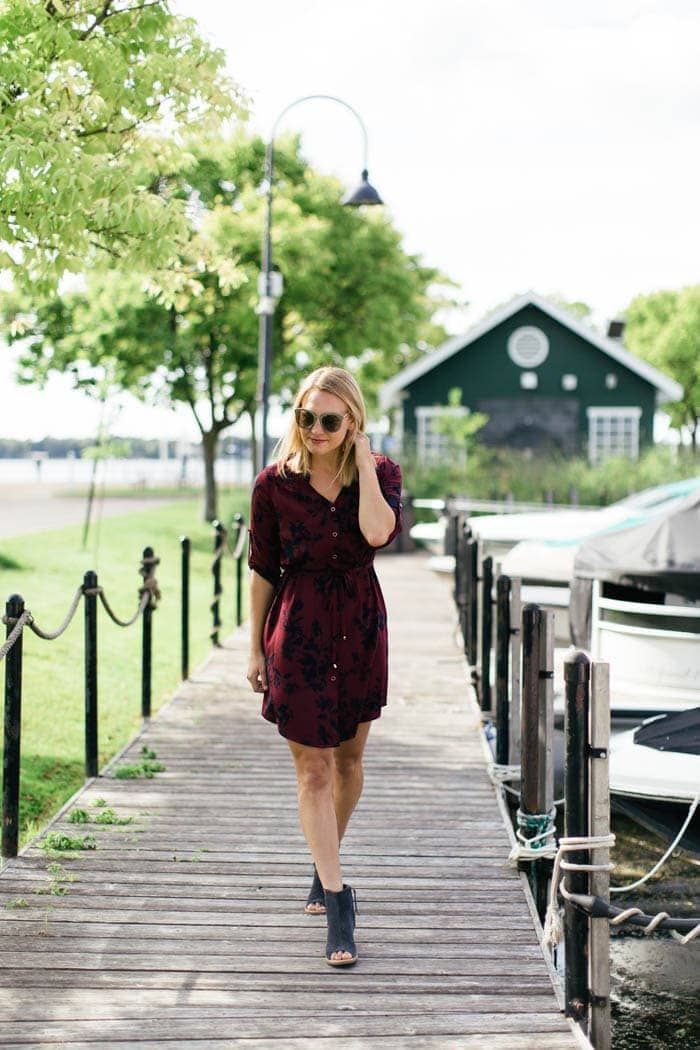 Katelynn Dress – $78
This was my most favorite item in my September Stitch Fix. I absolutely adore the high neck, and the cinched waist fits me perfectly. GUYS – I can even wear a sports bra. Winning.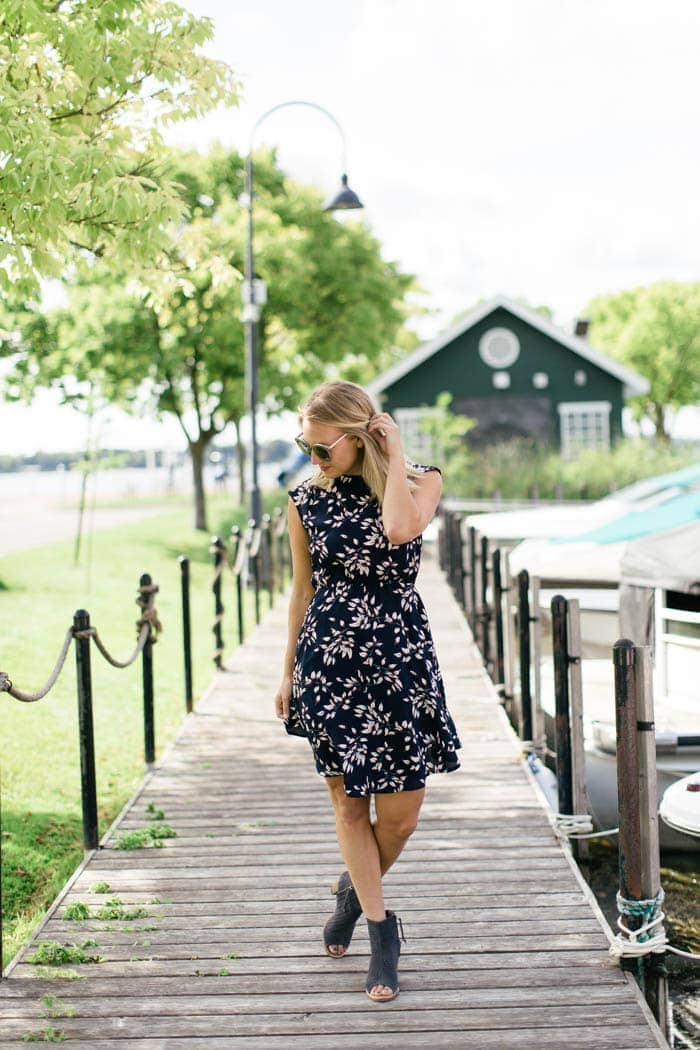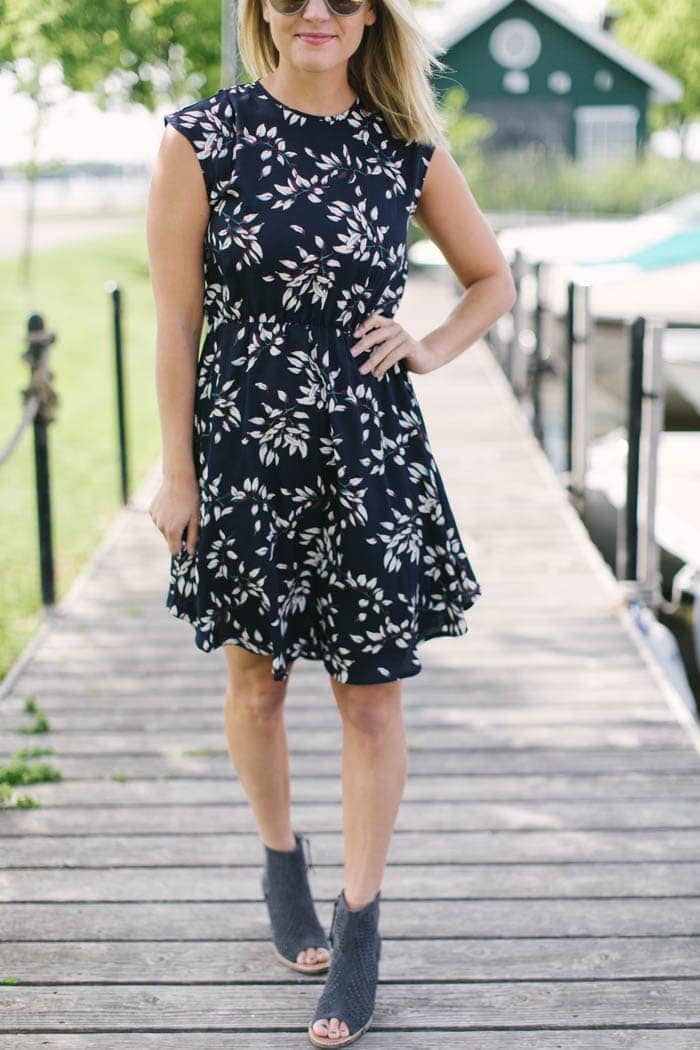 Jude Distressed Skinny Jean ($188) & Zandy Lace Detail Dolman Knit Top ($58)
The jeans fit me like a glove. They're more of a mid-rise, which you know I'm all about. I don't have too many lighter pairs of jeans, so I was excited about that. The shirt however, is not my jam. The fabric was a little too cheap for me and I just didn't like the cut.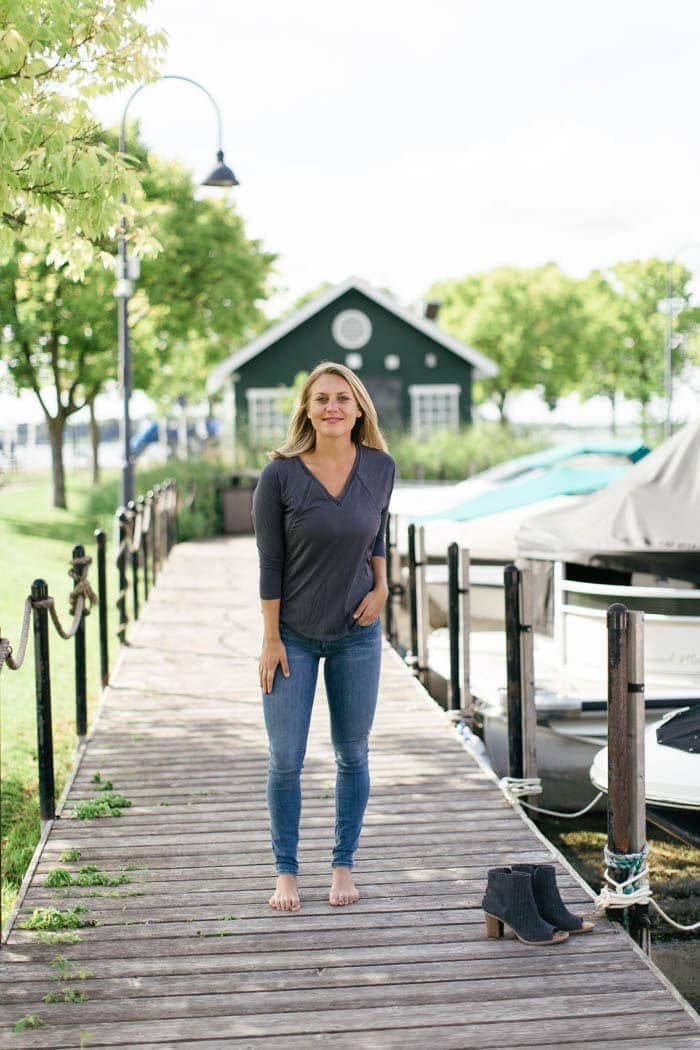 I am such a sucker for TOMS Shoes. Like, I love them so much! I own the Majorca Sandal in grey, so when I got these Majorca Geo Laser Cut Booties, I knew I was going to love them.
I'd love to know if you've ever gotten a Stitch Fix and what you're loving from your latest box!
Disclaimer: This post contains affiliate links. That means, if you purchase something through a hyperlink, I will receive a commission off of what you buy. Thank you for supporting Fit Foodie Finds!