I wanted to start off by wishing my favorite brother a HAPPY 20th birthday! I can't believe you are STILL exactly 4 years younger than I am.
That was a joke.
You will always be EXACTLY 4 years younger than me even if it seems like we're getting closer in age every single day!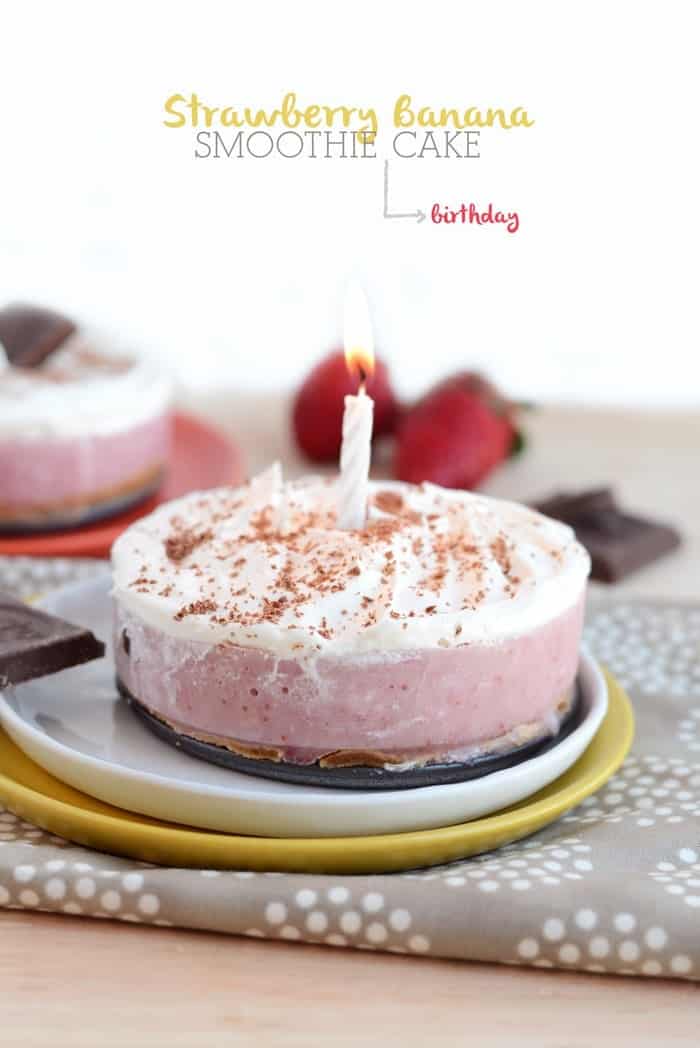 So Plankton (Clay), I made you a cake. One for you and one for me to celebrate 20 and 24 years.
I can't believe I am 24 years old today.
I've heard time and time again that each year gets better and faster as you age. Well ladies and gents- it's true. Year 23 was incredible and I have no doubt year 24 will surpass year 23's awesomeness.
Plain and simple, I did a lot of awesome shit (excuse my French!) in my 23rd year of living. And- I couldn't have done it without the continued support from my family and friends…ESPECIALLY Mr. Blake who continues to be my number one cheerleader, supporter, soundboard, business coach, mentor, and love of my life!
I've learned a lot about myself, a lot about business, and experienced first hand that YOU CAN DO ANYTHING YOU PUT YOUR MIND TO. Happiness is a word and you'll never know what it means until you experience it. I wake up every single day excited to do what I do and happy to be who I am.
So #BoomSauce to year 24. I already have some really cool initiatives planned like my first ebook (talking more about this next week) and another trip out West. I'll be sure to take you along my journey, ups and downs, don't worry!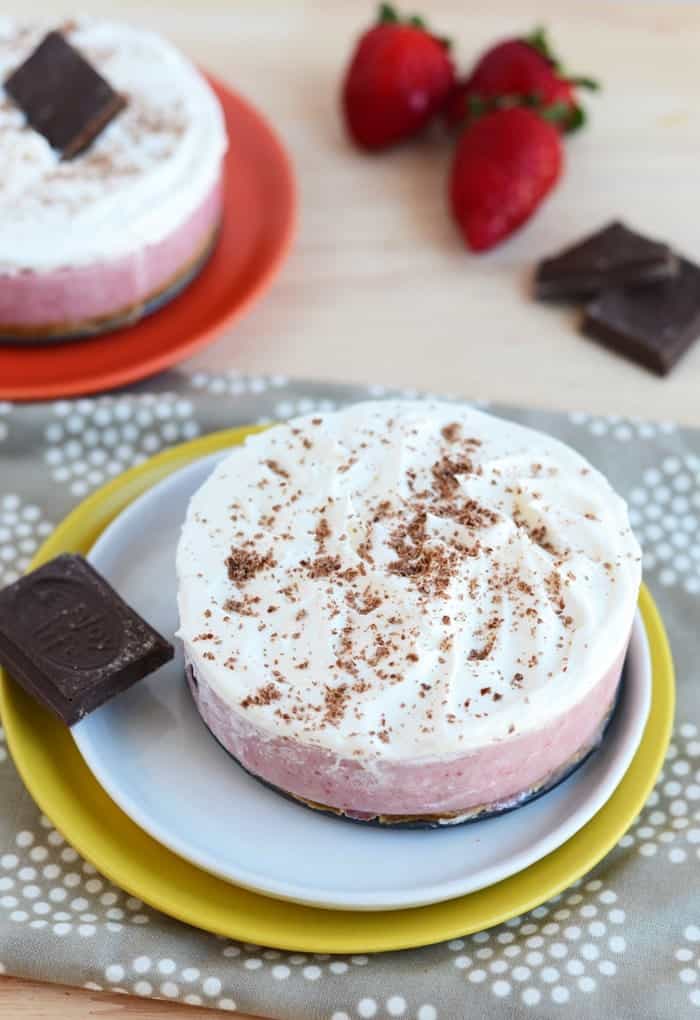 So for the sake of birthdays. I made myself a cake.
A cake that has all of my favorite things inside.
Smoothie
Graham Crackers
Peanut Butter
Chocolate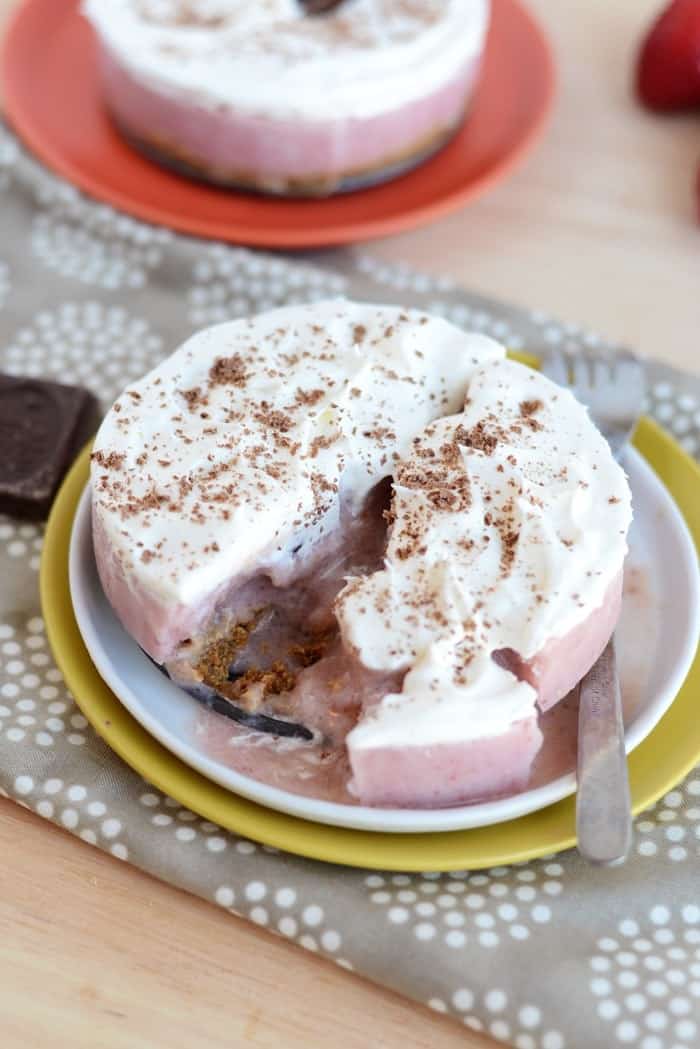 You'll need to eat this baby rather quickly, or it will turn out to be a sloppy smoothie mess.
Or as I like to call it- a beautiful disaster.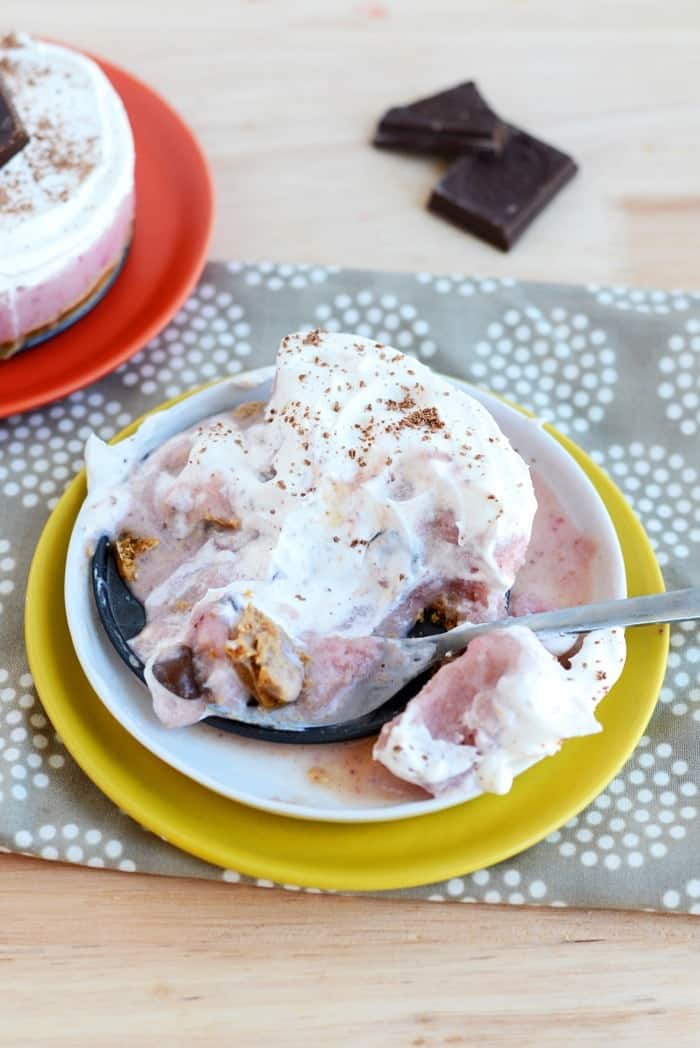 Recipe
Strawberry Banana Smoothie Cake
Ingredients
For the Crust
3

graham crackers

2 tablespoon

s peanut butter

3 tablespoon

s water
For the Smoothie
1/2 cup

frozen strawberries

1/2 cup

frozen banana

1 cup

almond milk
Other
1 tablespoon

dark chocolate chips

1/2 cup

cool whip or coconut whipped cream
Equipment Needed
Instructions
First, make your crust. In a food processor, process 3 graham crackers until they turn into graham cracker crumbs. Then, add in 2 tablespoons of peanut butter and 3 tablespoons of water and process until it becomes doughy.
Separate dough into two equal parts. Then, spray 2 mini cake springform pans with nonstick cooking spray and use your fingers to press dough into pan creating your crust. Set aside.
Next, make your smoothie. In a magic bullet or blender, blend 1/2 cup of frozen strawberries and a 1/2 cup frozen bananas with 1 cup of almond milk. Feel free to add some protein powder!
Then, pour half of the smoothie on top of one pan and the other half on top of the other.
Place in freezer for about 1 hour, or until the smoothie firms up enough to add your whipped topping. *Note- you do not want it to freeze solid or you won't be able to eat it!
Once your smoothie has solidified a little, add 1/4 cup cool whip (or any kind of whipped topping) and sprinkle on dark chocolate chips.
Place back in the freezer for about 30 minutes.
Light candle. Blow out candle. EAT. Quickly.
Similar
Cheers, friends!
…And yes, my brother and I have the same birthday :D