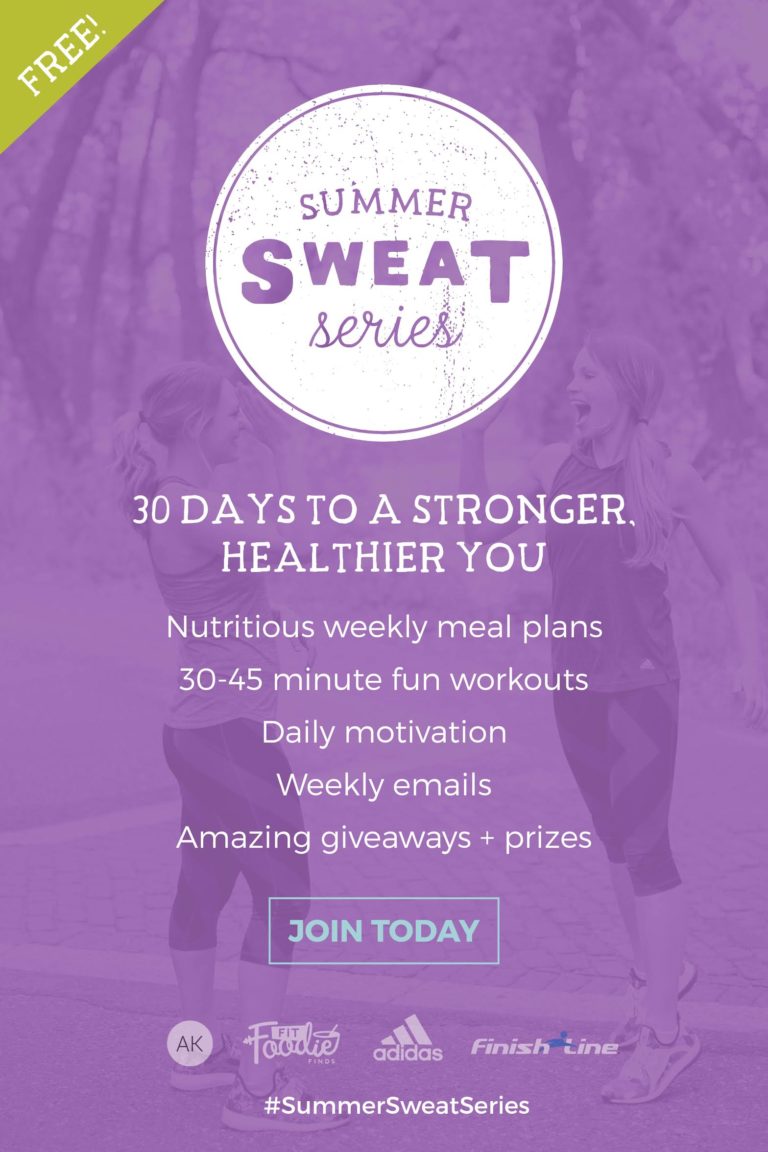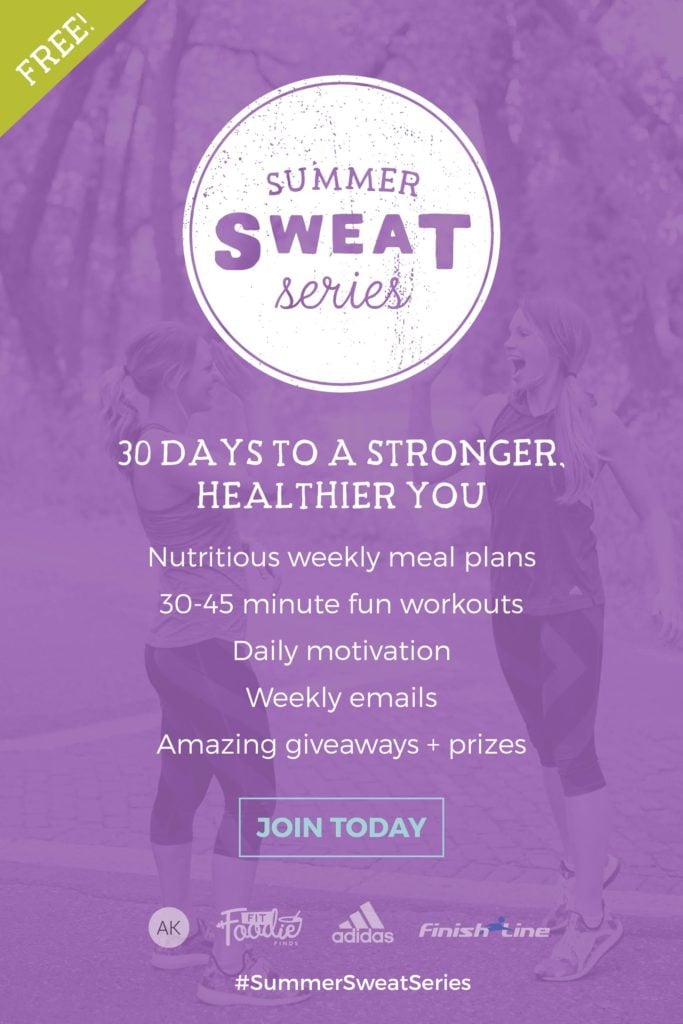 WE'RE BACK…and ready to sweat it out for the second year in a row for FFF and Ambitious Kitchen's Summer Sweat Series! Monique and I are so unbelievably excited to announce that the 2016 SSS is launching on June 5th! That's right friends, T-3 weeks. Tell your friends, sisters, brothers, co-workers, and crazy neighbors to mark their calendars…because just like last year, the SSS is FREE and anyone can participate!
We're excited to be partnering with Finish Line Women and adidas Women for an EPIC 4 weeks of healthy eats and sweat sessions.
Deets
This year, the Summer Sweat Series will be 4-weeks long and feature brand new meal plans and workouts! Each Sunday we will release the meal plan and workouts for the following week. Like last year, we will have an active support group on Facebook (JOIN HERE). This is where you can get EARLY access to the meal plans and workouts, support one another, ask questions, and enter additional SSS giveaways! We're also excited to be throwing a SSS launch party locally in Minneapolis, MN to kick off these 4 weeks of fun.
Workouts
Man are we pumped to partner with the wonderfully amazing Lindsey from Nourish Move Love this year's workouts. Linds is a group fitness instructor, trainer, and all around bad ass based in the Twin Cities. She is actually one of my good friends and I'm so excited to have her on for this project!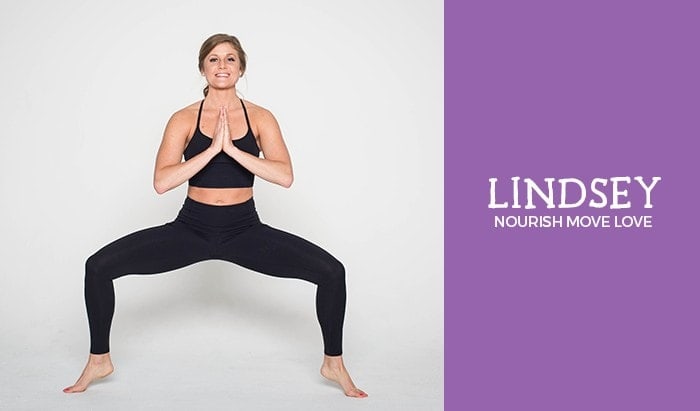 We took your feedback from last year and focused on 30-45 minute high intense workouts that require little to no equipment. We all lead busy lives, but we can't use that not to move our bodies daily. Get in, work hard, and get out! That's our motto 🙂 Each week we will release a workout plan consisting of 3 brand new workouts. Workout more than 3 days per week? Don't worry, we've got calendars for 3 and 5 days a weekers. As always, feel free to make these workouts your own and modify as needed! After all, this is suppose to be fun 🙂
Equipment needed: athletic attire + shoes, medium to heavy set of a dumbbells, chair or bench, towel!
Nutrition
Get ready for 4 weeks of meal plans coming your way! These will be fully equipped with printable shopping lists, a calorie breakdown, and visual calendar! By popular demand- we'll also have a vegetarian option.
Monique and I are both extremely passionate about food and fueling your body with whole foods, but also eating everything in moderation. That's why our nutrition plan ROCKS…because it's realistic. We believe that every "healthy" diet should include dessert and that NO foods are off limit. These nutrition plans are simply a guideline and can obviously be modified as needed! Feel hungry? Add in a snack or two. Full? Save the rest for later. Don't like something? Switch it up for something different. We urge you to listen to your body and modify as needed! These plans are meant to inspire you to eat cleaner and have fun with your food!
Launch Party
Live in Minneapolis? You're invited to the 2016 SSS Launch Party!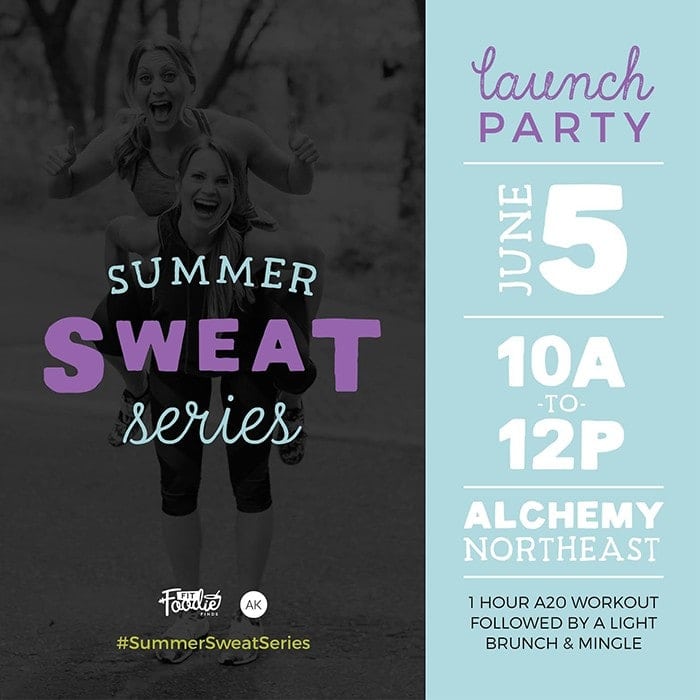 Launch Party Details
When: Sunday June 5th
Time: 10AM – Noon
Where: Alchemy NE
What: 50 minute A20 workout (more info on that HERE) + light brunch and refreshments after!
Cost: $25.00 – All proceeds are going to one of our favorite organizations, Girls on the Run Twin Cities to help promote a healthy lifestyle to young girls!
Sign up using —> This link! Spots are LIMITED!
#SummerSweatSeries
As always don't forget to use the #SummerSweatSeries hashtag on Instagram! We love seeing the recipes you make and the workouts you do! Plus it makes it way easier to support everyone who's participating and share your delicious creations on our own social media channels. Oh- and that's how we will pick random giveaways throughout the 4-weeks 😀
WOOOOO! Who's ready for round two of the Summer Sweat Series?!
———————————————
Follow Monique on Social Media: IG: @AmbitiousKitchen, Facebook: Ambitious Kitchen, Snapchat: @AmbitiousKitchen