Welcome to the Week 1 of the #SummerSWEATSeries! Monique and I are so excited this day is finally here. So- let's jump right into things!
This week FFF will focus on all things fitness and Ambitious Kitchen will focus on all things food. Check out Monique's post for the Week 1 Meal Plan so that you can download the meal plans and shopping lists.
Like I mentioned earlier this week, the first week of workouts will have an emphasis on cardio and lower body. Time to get that booty shakin'. We've gotten some questions on what kind of equipment you'll need for the workouts in general and that information is in this post along with the workouts themselves, which you can find below.
You guys. I've done a few of these workouts already and HOLYYYY COW they are good! If you follow me on Instagram or Snapchat (fitfoodiefinds…look me up!), you've seen some sneak peeks. Big props to PEC Minneapolis for the amazingly creative and challenging workouts you guys get to do this week! Who else is excited?

Monday: Cardio Crank Lower Body Circuit
Tuesday: 10 to 1 Lower Body + Abs
Wednesday: Tabatas- Lower Body + Core Supersets
Thursday: Rock Hard Core Stability Workout
Friday: Cardio + Strength Ladder Circuit
The best part about these workouts is that you can save them on your phone and take them anywhere! It's like having a personal trainer with you at the gym! If you have questions about modifications or how to make them more challenging, feel free to leave comments on the workout posts themselves and we will try and help. I know everyone has a different body, so please please make sure you listen to yours! We have disclaimers at the bottom of each workout, but I just wanted to reiterate it to you that by completing the workouts, you are doing them at your own risk! Monique and I really just want to inspire you to get your butt moving! If you can't workout one of the days or want to sub one of the workouts for a cardio/yoga class, do it! Just get your booty in gear.
Like my dad used to tell me before every soccer game growing up: play hard, have fun! Really…don't forget to have fun during the next 6 weeks. That's what it's all about after all!
Don't forget to head over to Ambitious Kitchen for the Week 1 Meal Plan!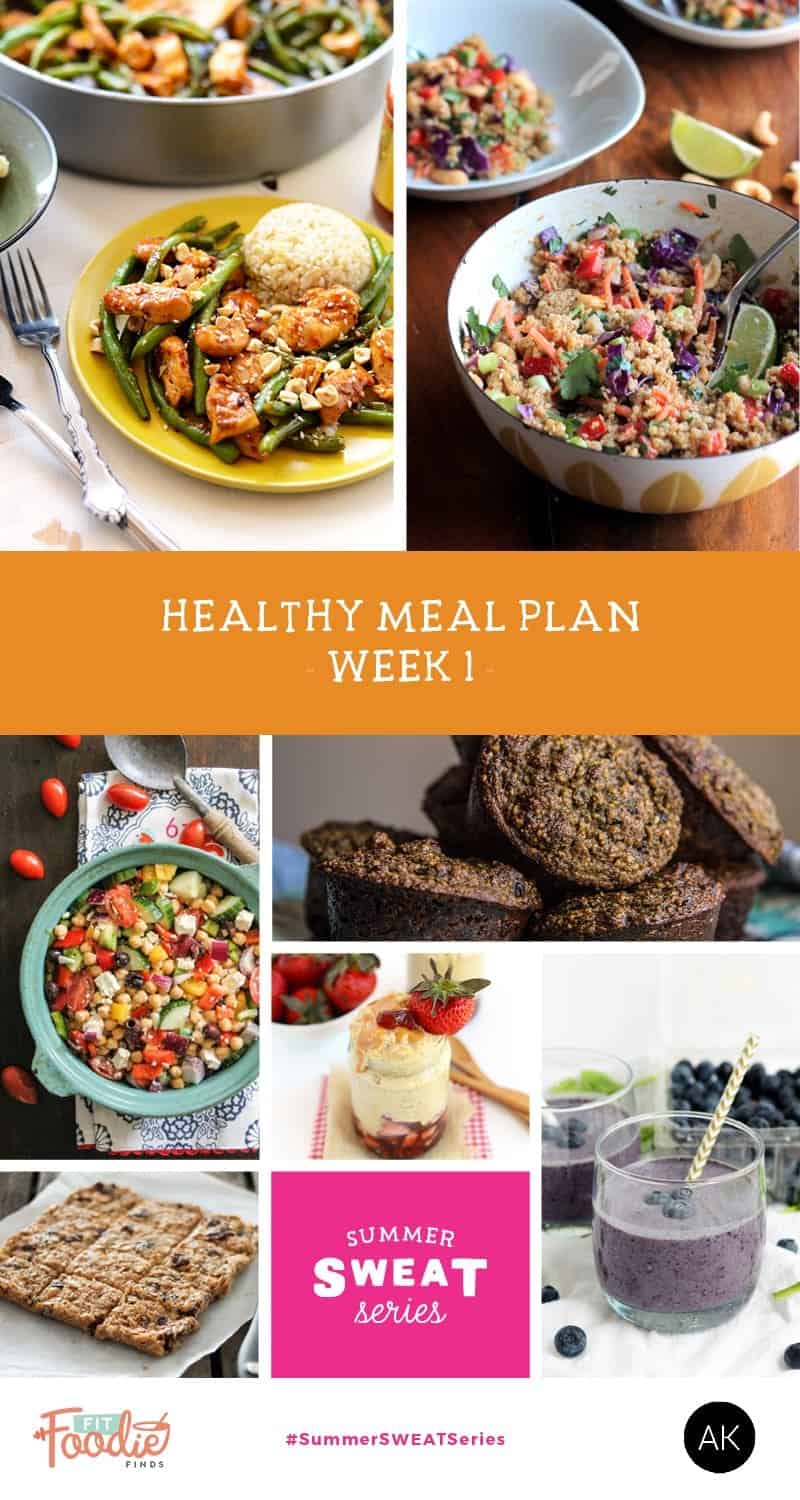 PS: Remember, the more you use the #SummerSWEATSeries hashtag on Instagram to show us your workouts and eats, the more you'll be entered into the $500 grand-prize cash giveaway at the end of the series! Hashtag away!