Happy Week 2 of the Summer SWEAT Series. I think Monique would agree with me that we are absolutely flabbergasted with the amount of participation and engagement we've seen from thousands of readers. It seriously makes us so happy to see you making our healthy recipes and sweating to these workouts. For that, I thank you!
This week FFF is all things healthy meal plan and Ambitious Kitchen is all things fitness. Check out Monique's post to get all 5 workouts for Week 2.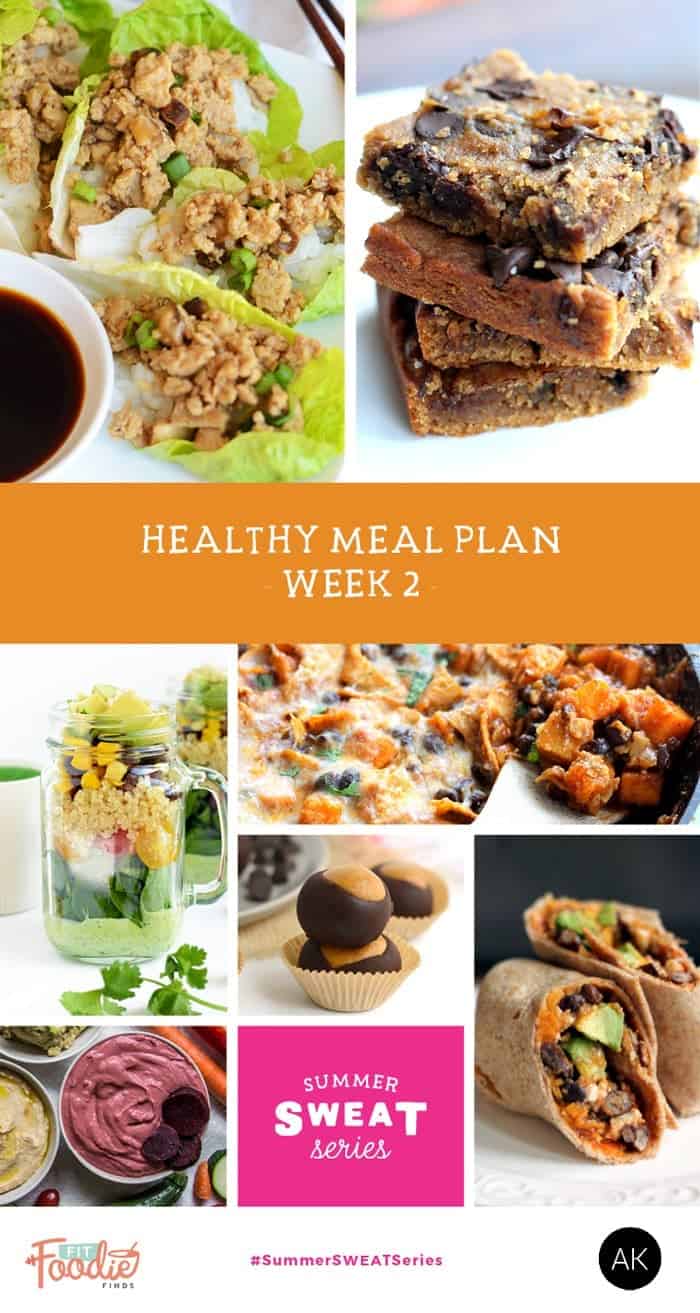 Week 2 seriously has some killer recipes in the meal plan. The ones I'm most excited to try (or make again) are…
Remember the meal plan is built for a single female. Depending on your needs and health issues you may need to up the calories and add in a snack or two more. I suggest something high-protein and low carb such as a hard boiled egg or some almond butter mixed with protein powder. While the recipe are mostly gluten free, a good portion of them do have meat in them. If you're a vegetarian, feel free to substitute with your favorite protein such as garbanzo beans or tofu. Lastly, I just wanted to reiterate that these meal plans are meant to INSPIRE you to eat healthy. If you're going out on a date night or at a party, just make wise decisions. Don't worry about following it to a tee because healthy living is all about balance!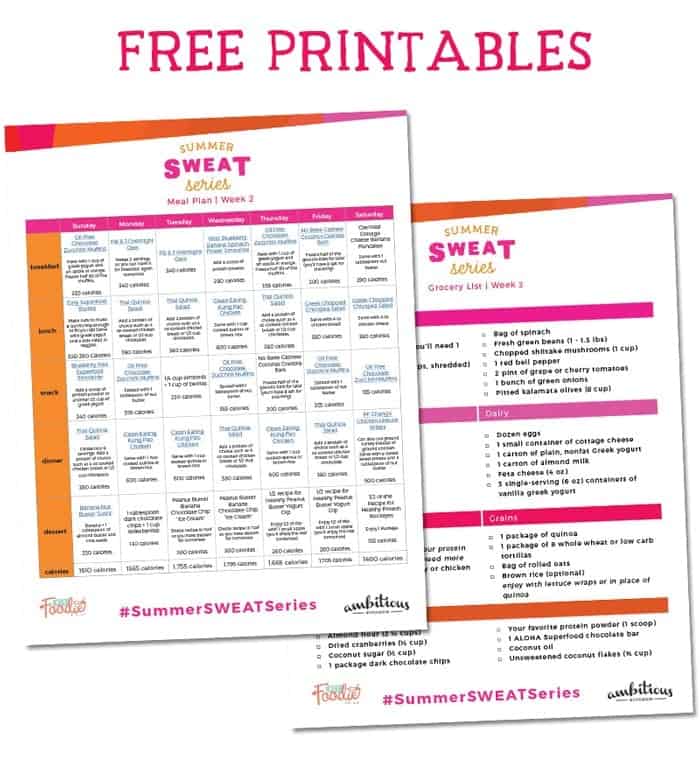 To download the Week 2 Meal Plan Click HERE.
To download the week 2 Grocery List Click HERE.
If you head over to Ambitious Kitchen, you will notice that this week's 5 workouts are sponsored by #SummerSWEATSeries partner, Finish Line. I know I've raved about my Under Armour Gemini's, but I will continue to do so until I burn holes in them 🙂 If you haven't entered our Head-to-Toe Finish Line Outfit Giveaway yet, you've still got time! Do so in the widget below!